A wishing tree in northeast Portland. Stop by and make your own wish, or just read what other are hoping for.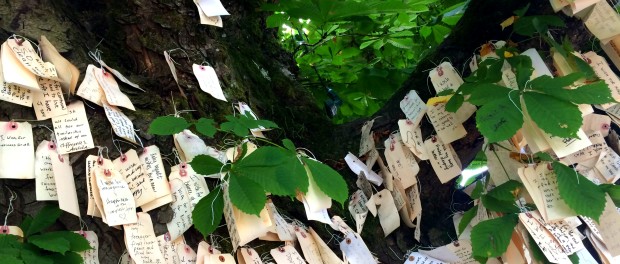 Have you ever seen this?  I visited the NE Portland Wishing Tree for the first time yesterday.  This is the type of stuff I love about Portland.  Little surprises when you're walking down the street.  This is at NE 7th & Morris.  It's just a tree in someone's parking strip that they've turned into something special.  They leave a supply of tags and a sharpie on one side and ask you to write your wish down, anonymously, then hang it on the tree for all to see.  I was hoping to put up my own wish, but they were out of tags the day I was there.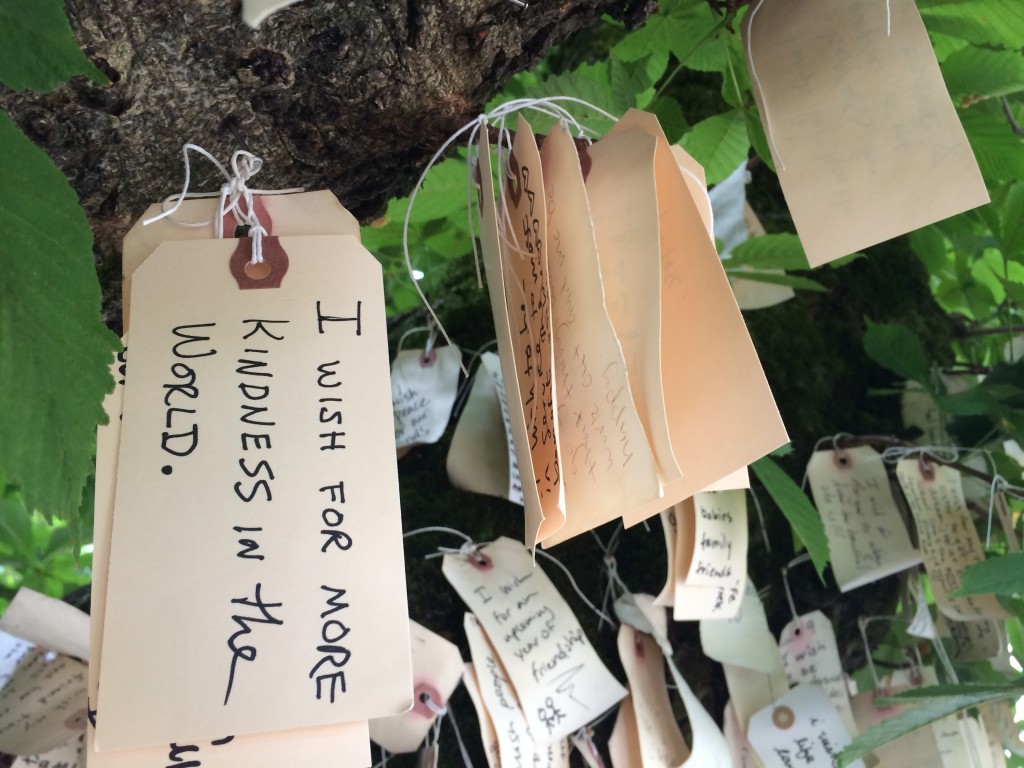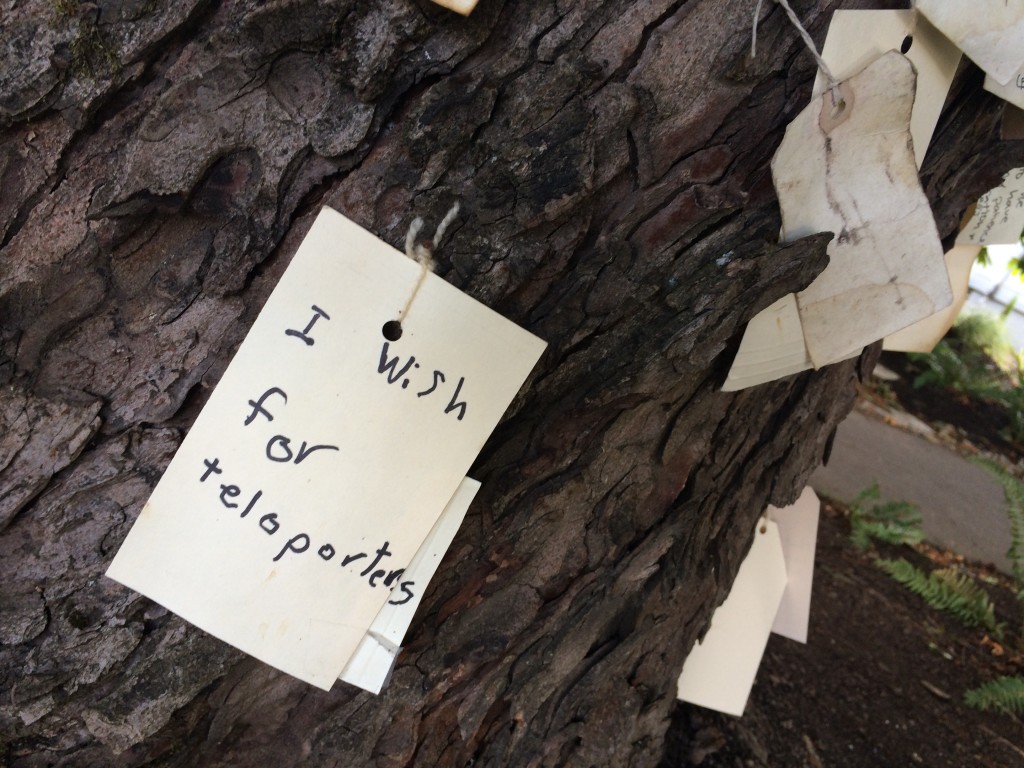 Even though I couldn't participate, it was fun to take a couple minutes to read what others are wishing for.  World peace, babies, health, boyfriends, money, and my favorite, a transporter!  It was a nice little spot.  If you are in the neighborhood, stop by and make your own wish.
THE WISHING TREE
NE 7TH & MORRIS, JUST DOWN THE STREET FROM IRVING PARK