Arleta Library Bakery Cafe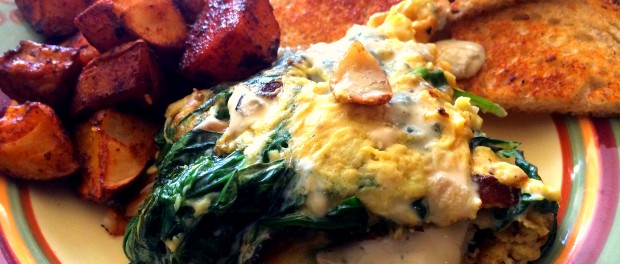 I found myself in southeast Portland this weekend, so we stopped for Sunday brunch at Arleta Library Bakery Cafe.  This spot has been recommended to be many, many times, but I'm never in that part of town, so this visit was a long time coming.  It's located right across the street from the Mt. Scott Community Center.  Sidenote:  That is a great community center!  I've been a few times for special events and it is awesome. They have an amazing pool with a huge water slide and a roller rink in the basement that you can rent for parties!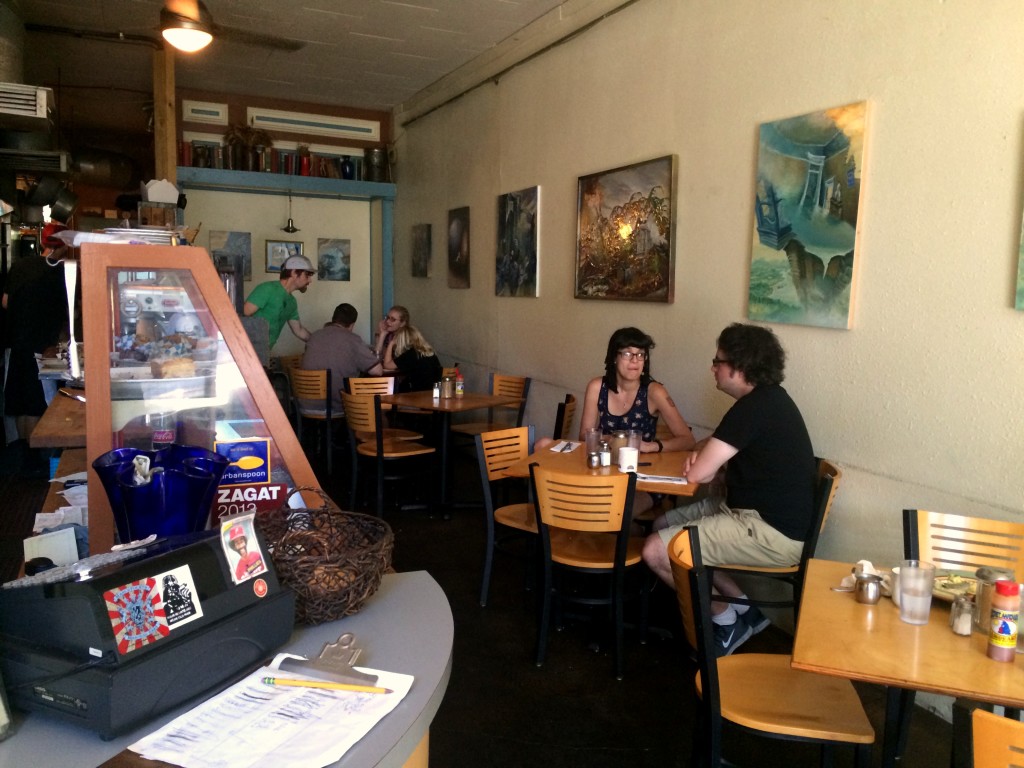 Sunday morning.  Yes.  We did have to wait.  But it was only about 20 minutes.  Not bad for a Portland brunch line, and once inside the service was great.  We had a really friendly and energetic server. I ordered a pretty basic dish, it was off the special menu, a spinach, bacon and blue cheese scramble.  It was good, but nothing special.  I wish now that I'd branched out and tried their biscuits and gravy.  I'm not a big gravy lover but they claim it's "Portland's Best" so who am I to turn that down?  It's made with sweet potato biscuits.  Sweet potato!
Now, my mother-in-law ordered their "signature dish" the Sicilian Hash, which was AMAZING.  I don't know why it's called Sicilian because it tasted more like Texas to me.  A rich, juicy braised beef, topped with a pile of scrambled eggs.  It was excellent. I need to learn to order better!  I didn't try it, but Cathy said the scone that came with it was awesome.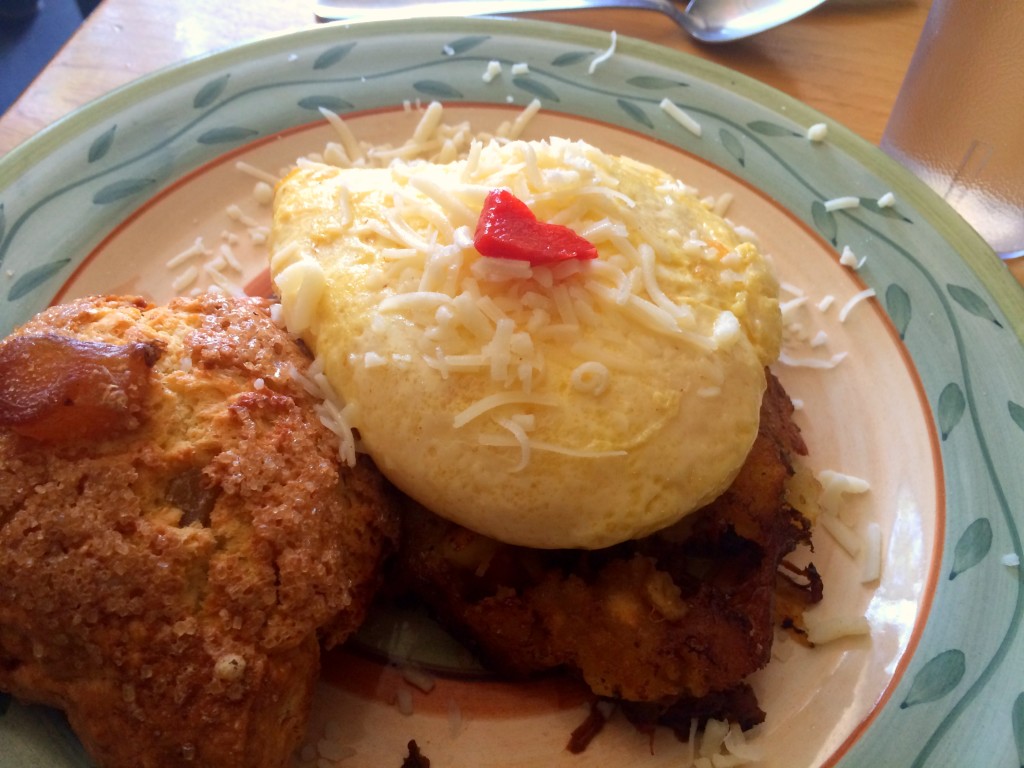 This is a small little place.  They have only about 10 tables in the cafe, but there's a cute little patio too. I was expecting a few more "library" decorations, where are the books?  Good news, they are open 7-days a week, so you can try to skip the lines and stop by for breakfast or lunch on a workday.  Let me know if you try to biscuits and gravy.
ARLETA LIBRARY BAERY CAFE
5513 SE 72ND AVE @ HAROLD
8AM-2:30PM SEVEN DAYS A WEEK