One day this last week, Jacob and I were looking to escape the heat.  Our house has no central air and we needed to escape so I suggested checking this place out, Pure Pong in the Pearl.  I'd stumbled upon it during a walk with the dog and made a note to try it sometime.  When was the last time you played a real game of ping-pong?  I've played lots of beer pong and a few late night games in someone's garage, but never an entire hour of uninterrupted games.
This business is a really cool idea.  It's a huge space owned by West Coast Event Productions.  Most of the time they have around  dozen ping pong tables set up, and rent time by the hour to play, but when a big event comes though, they just fold up the tables and voila!  A wedding venue!
One hour of play is $7.50/person that includes the table, paddles and balls.   They also sell memberships for $30-50/month, if you really get into it.  Jacob and I just played for one hour, during which we played about 5 games plus some practice.  And since this is my blog, I will take the opportunity to brag that I creamed him!  I won 4 of the 5 games and nearly won the last one except he started slamming the ball at me.  Another surprise, we got a little bit of a workout!  We both broke a sweat and were a little tired by the end.  Pretty cool.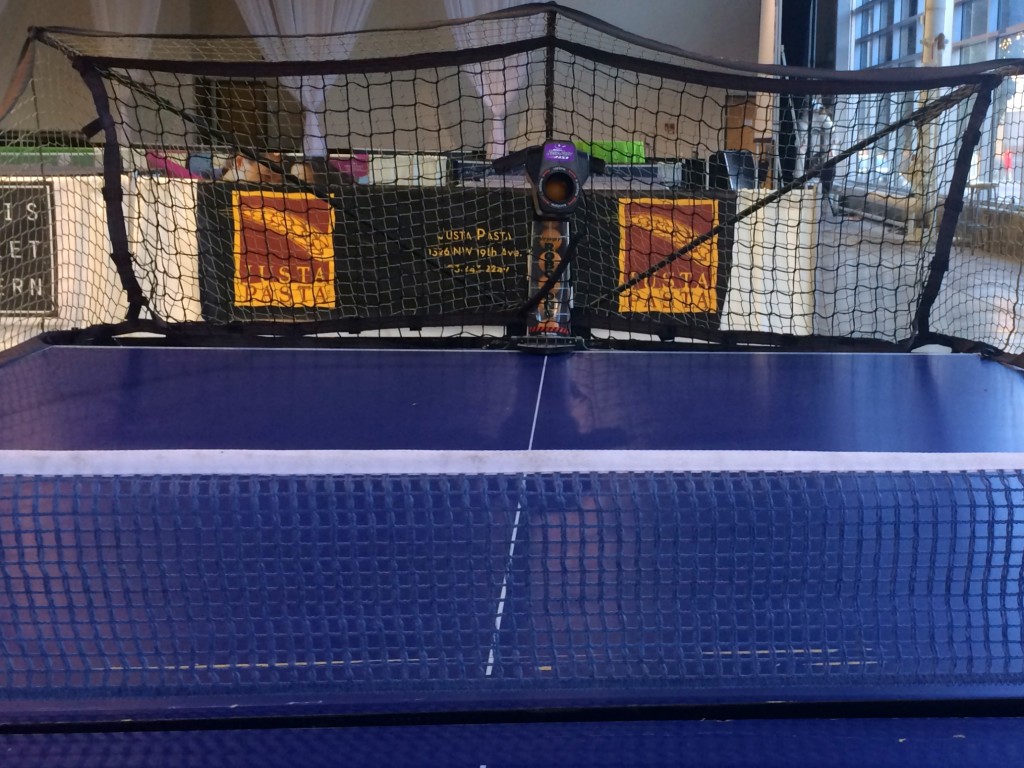 I would totally play again.  This would also be a great place to escape the rain in the winter.  Just make sure to check their calendar, they do have "black out" days when hosting events.  They also offer league play, private lessons and cool  "Robo-Pong" machines.
PURE PONG IN THE PEARL
1315 NW OVERTON
OPEN TO NON-MEMBERS: M-F 5PM-10PM, WEEKENDS NOON-7PM.