Traditional Mexico City style tacos in a Old Town and on SE Division. The tacos are great, but the horchata is even better.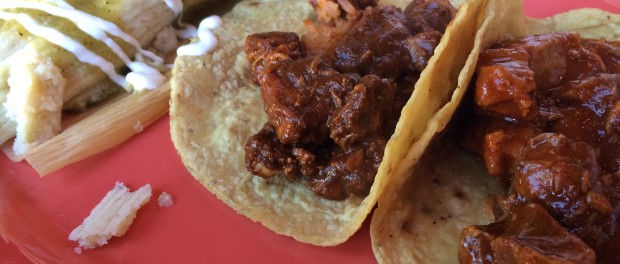 Ever since hearing Nick Zukin on the local foodie podcast "Right at the Fork", I've been wanting to try Mi Mero Mole, a traditional mexican restaurant created by tone of the founders Kenny & Zuke's. So this week I met up with "blogmaster" Josh for lunch at the Chinatown location. We had to wait in a short line, but it was fast, and there were plenty of tables.
So here's how this place works: they serve "guisados" which are cooked stews and stirfrys from Mexico City. When you arrive, you'll find a list of the guisados on the inside of the menu…and it's a long list. A couple chicken, pork, lamb, beef, and some veggie options. Then you decide how you'd like it served, tacos, burittos, tortas, or just in a rice bowl. I ordered two tacos, one chicken adobo and one pork mole, plus a tamale. I love tamales, can't resist. Josh ordered three tacos, one each from the beef and lamb menu. To top it all off, a glass of horchata for each of us. If you're visiting during non-work hours, they serve beer and margaritas too.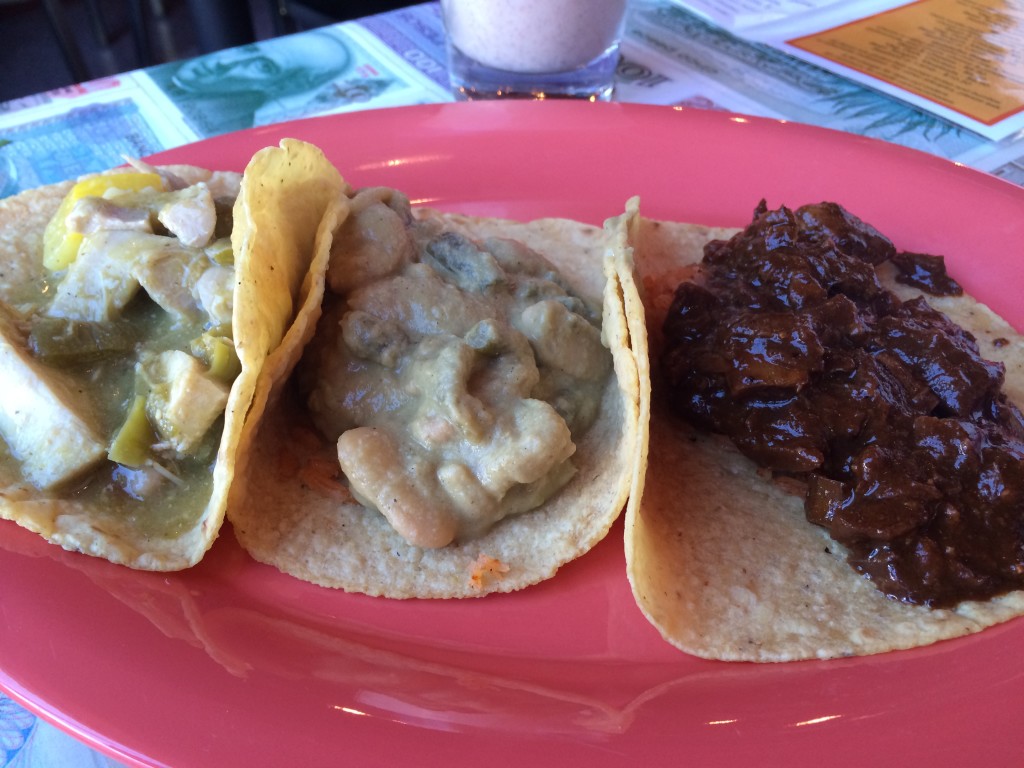 First let me say, the horchata was some of the best I've ever had, with a great flavor and lots of spice. I think they went heavy on the cinnamon an it was a great choice. It only took about 10 minutes (maybe less) to get our food, which I thought was pretty good during busy the busy lunch hour. The tacos were served in delicious, fresh corn tortillas. I think they are homemade but I'm not positive about that. We both ate every bite… I can't decide whether I liked the mole or the adobo better, both were absolutely fantastic, but the tamale was my favorite part. It was incredibly moist with the perfect ratio of corn to filling.
This is a great spot. You get the mexican food you expect, but with much more flavor. Don't skip the horchata.
MI MERO MOLE
32 NW 5TH AVE OR 5026 SE DIVISION
SEE WEBSITE FOR HOURS