A fantastic high-end Mexican restaurant on SE Division street. Great food, great cocktails and, I hear, great brunch.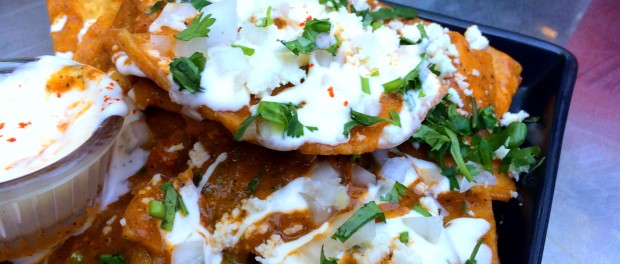 For the last few weeks I've been listening to a really cool Portland podcast called Right At The Fork. It you are interested in the local food scene you should give it a listen. So a few of the guest have mentioned a little restaurant on Division called Xico. Pronounced "chee-ko". It's a high-end Mexican restaurant, and everyone had great things to say about it. So when we needed a last-minute dinner reservation on Saturday night, I was really excited to snag an early table. 
I was a little worried when we first pulled up because the place looked empty. I was thinking: "oh no did they change owners or something?" But there was no need to worry, the place looked empty because their patio was open and everyone was outside in the back!
As you might expect at a Mexican restaurant they have a fantastic cocktail menu but this one also includes flights of Mezcal. For this meal we all skipped the booze and ordered fresh strawberry agua fresca and horchata instead. The strawberry was absolutely fantastic, made with fresh-picked Hood strawberries.I'm salivating just thinking about it….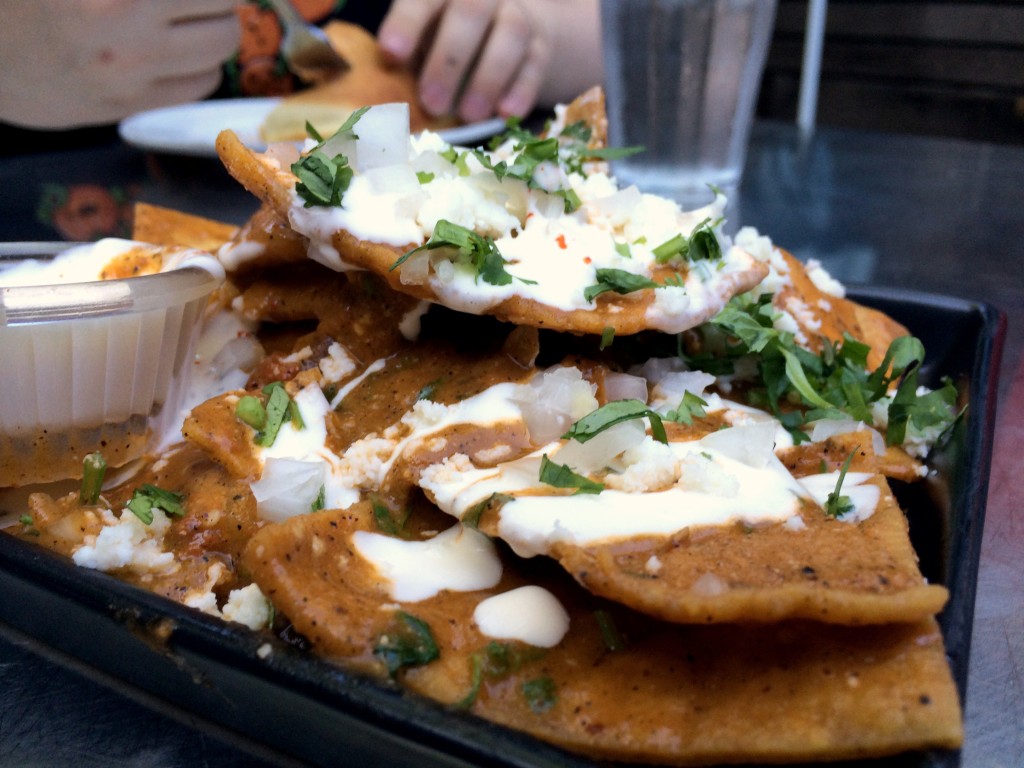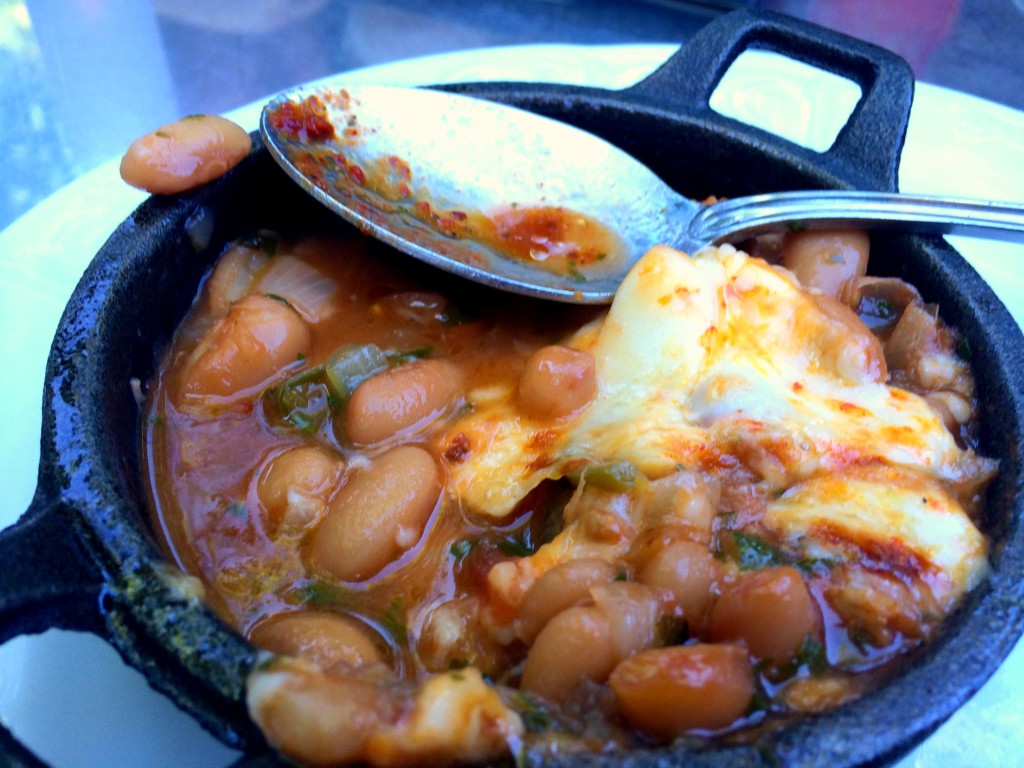 All their appetizers sounded fantastic to me but we ordered their Tototos Con Chile which the server described as "our take on nachos." It was delicious. The chips were tosses in a spicy sauce then topped with some cheese and a side of sour cream.  We also ordered the Sopaipilas & Cowboy Beans. The beans were served very hot in a little skillet and were served with big pillowy pieces of bread that we filled up like a pita.  It was a little awkward and messy but very good. Especially the beans. We scarfed everything down pretty quickly.
For our main courses we tried the Idaho Trout Pozole, Polo Asado and I got the Pork Chile Verde. Unfortunately, I only ate the pork so i can't a test to the flavors of everything else, but my mother in law said the trout was excellent and my husband seemed to really enjoy the chicken.  My pork was good, but did not blow my mind.  There's nothing wrong with it, just was not quite what I was expecting,  But it did come with a very delicious side of beans and rice and fresh tortillas.  I really enjoyed those.
Overall it was a lovely meal, the patio at Xico is really beautiful and the service was perfect.  I'd love to go again, and try brunch or maybe their Margarita Monday.