See Portland by bike with this new guidebook. Great for visitors and locals who want to see new parts of the city.
Just in time for summer, a new biking guidebook is released.  It's called Pedal Portland: 25 Easy Rides For Exploring the City By Bike written by Todd Roll, the owner of Pedal Bike Tours.  It reminds me of one of Laura O. Foster's book (If you read this blog very often you know I'm kind of obsessed with her work) because it provides great tours of Portland's neighborhoods but this time on wheels.  There are even a few rides in Beaverton, Washington County, Gresham and Vancouver.  Most of the rides are between 8-11 miles, which I think is a reasonable length for most people and even some kids.  Another nice feature is that many of the rides start and end at Max Stops, so you don't have to use a car at all!
This Sunday we decided to give one a try.  I wanted to do the longest ride in the book called "Lakes, Wetlands & Kelley Point Park" but we were running short on daylight, so we decided to do the ride in our own neighborhood: "Rose City Park & Rocky Butte".  It's 11 miles and takes you around the Rose City Golf Course, Normandale Park and along the base of Rocky Butte (Don't worry, you don't have to make the climb to the top).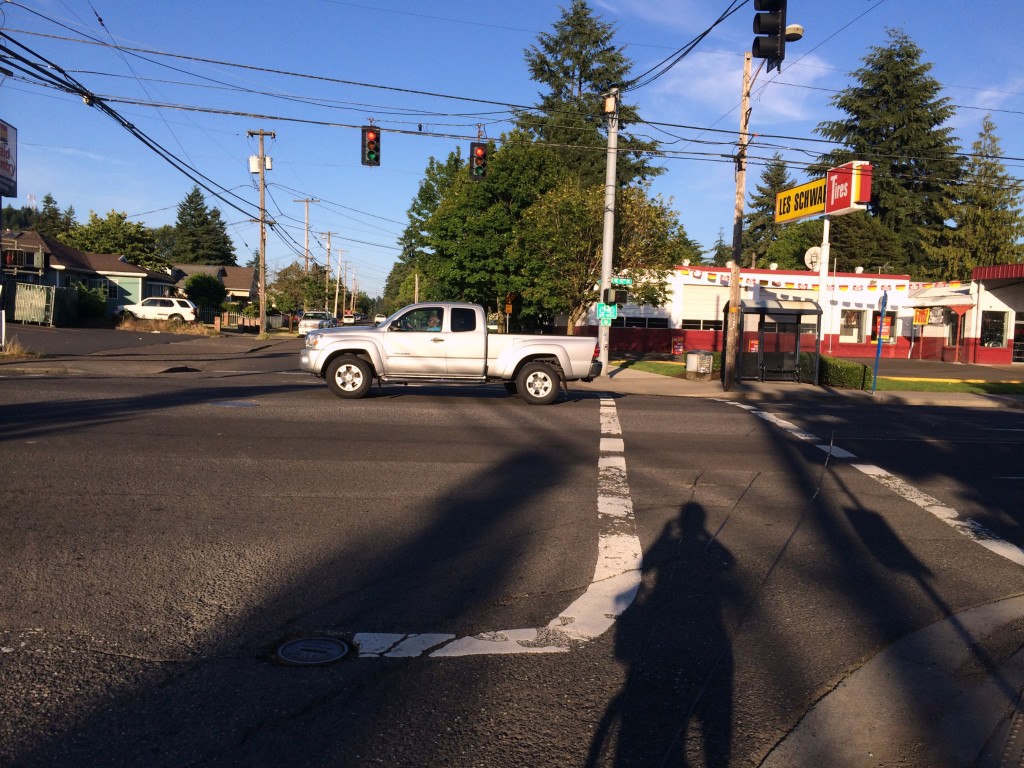 A large part of the ride were on streets that I knew very well, but once we got out of the immediate Rose City Park neighborhood, we were on streets that are totally new to me.  Since we were riding on a warm Sunday evening, we saw a ton of families eating dinner outside and sitting on their front porch enjoying the evening.  We road down streets covered with art, passed chickens loose in the road and enjoyed peaceful northern section of NE Alberta, that's residential as opposed to the lower section that's full of shops and restaurants.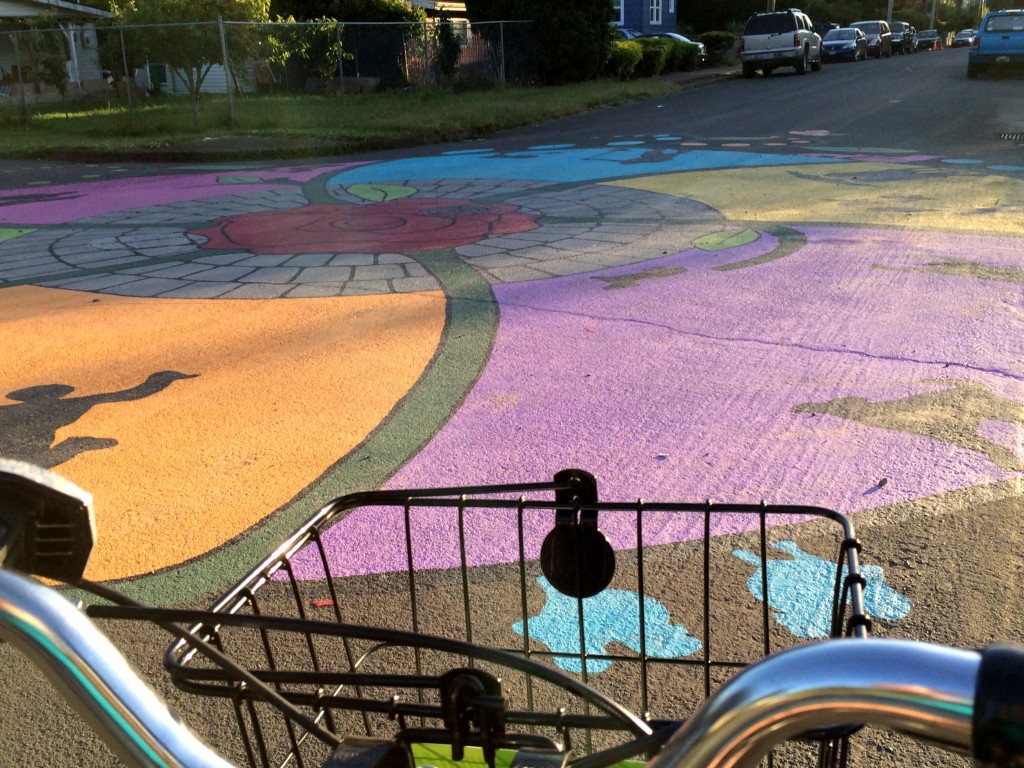 It was a great ride, although there were a couple street crossings that made us a little nervous.  Crossing 82n Ave and Sandy Boulevard without a stoplight seemed a little crazy when we looked at it on the map, but it ended up being easy once we did it.  Although I think the light Sunday night traffic helped.
Now I'm excited to try a few more rides.  I'd still like to try the one at Kelley Point Park as well s "Beaverton's Ponds, Parks and Powerline Trail" and "Orenco and Hillsboro's Silicon Forest."  I bought the book at Powell's, but I have a feeling it's available in bike shops around town as well.  Happy Riding.