An extremely charming hotel in Newport, Or for book lovers! A great place to unplug and relax with a good book and a great view. All the rooms are themed after authors.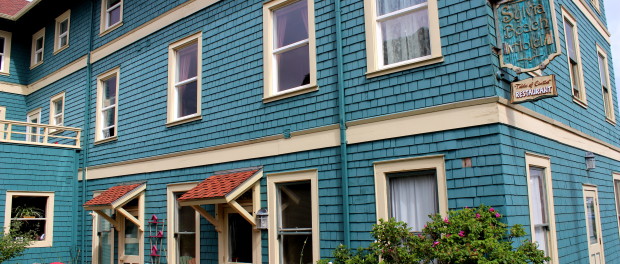 This whole trip was brought about by a bet.  After months of reading The Wind Up Bird Chronicle I was only half way through the book.  So my husband bet me that he could start and finish  Sometimes A Great Notion before I finished Wind-Up Bird.  If I won, I got a night a way in a hotel, if he won, we would do the exact opposite and stay home all weekend and do nothing.  I agreed and it was game on.  The books are about the same length, but I had a 300-page head start.  Still he gave me a run for my money.  I only beat him by about 100 pages.  So it was time to plan my weekend away and I decided to visit a hotel that's been on my radar for years, but I've never visited, the Sylvia Beach Hotel in Newport.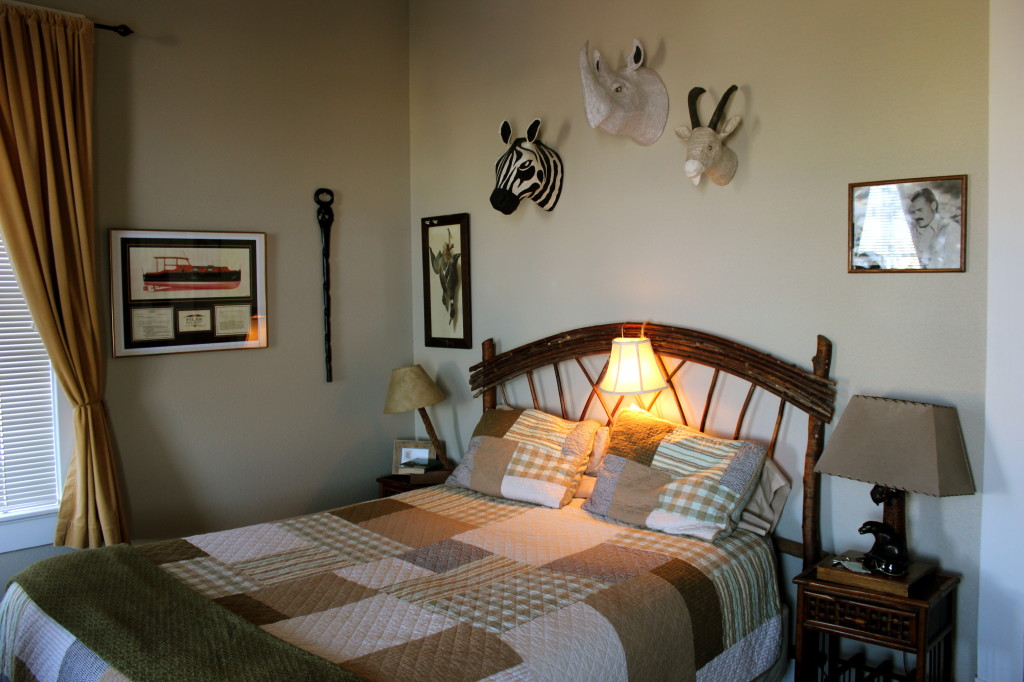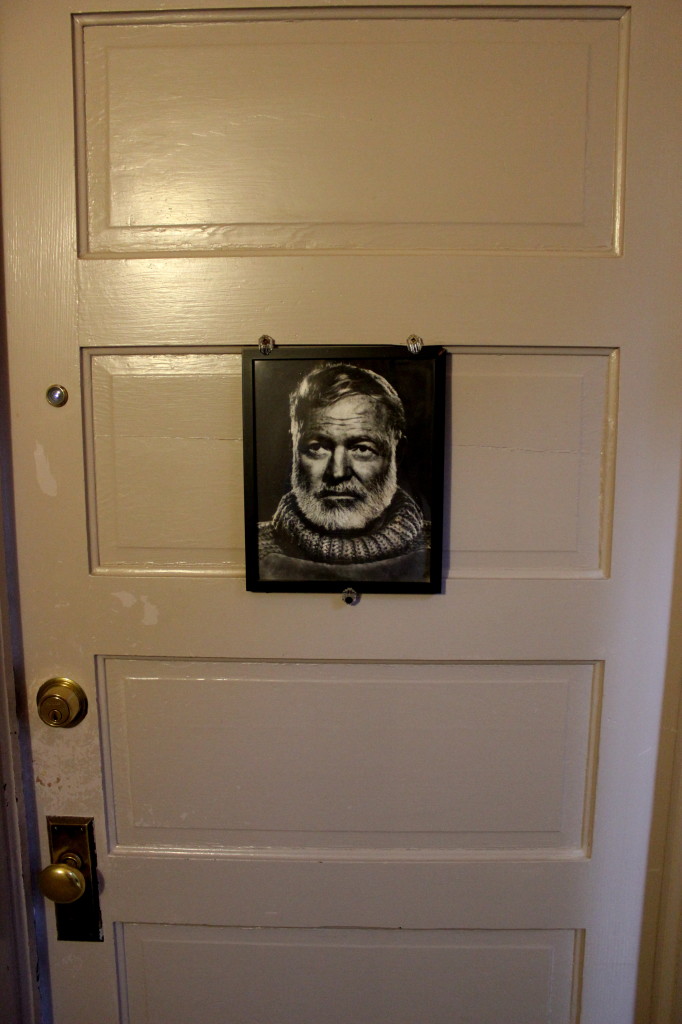 The Sylvia Beach Hotel is a big old oceanfront building right  in the Nye Beach neighborhood of Newport.  It's a hotel for book lovers.  There are no TVs, phones, or Wifi.  It's the perfect place for people looking for some real peace and quiet.  But this also means it's not for everyone.  The real defining features of this hotel are the rooms.  Each guest room is themed after a different author.  We stayed in the Hemingway Room on the first floor.  It was lovely with lots of safari decorations, a soft bed and a writing desk full of his books.  Another interesting note:  The Sylvia Beach Hotel has the same owners as The Rimsky Korsakoffee House here in Portland.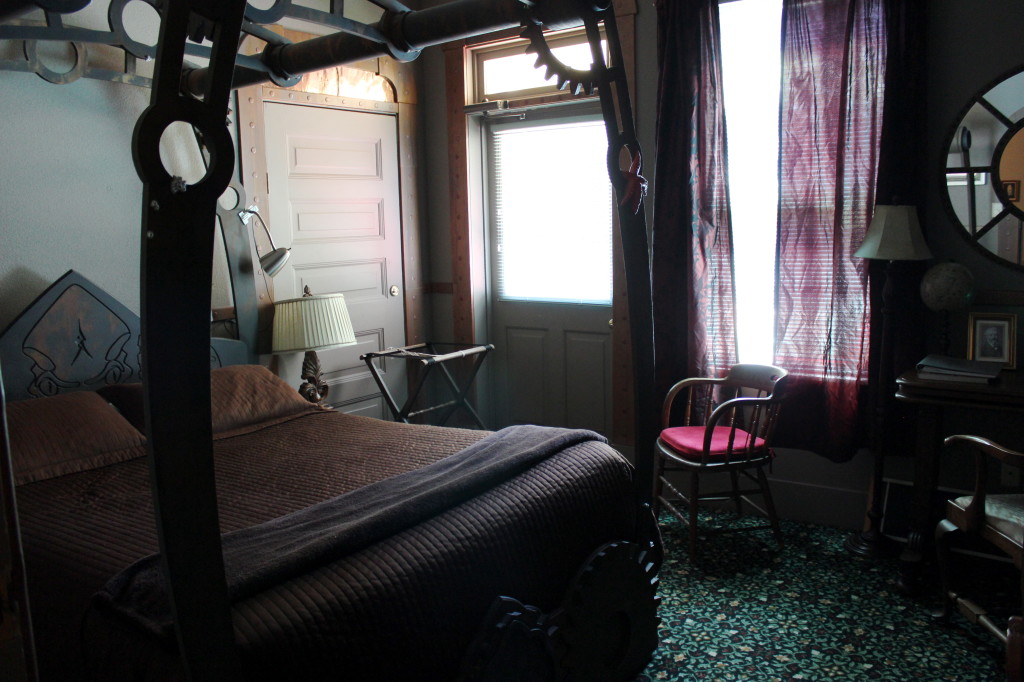 If visit again, I'd like  to stay in either the  Jules Verne, Mark Twain or Shakespeare rooms.  The door to Jules Verne was open so I stopped in to check it out.  It looked magical like a ship under the sea.   You can check out photos of all the rooms online.   There's even  JK Rowling and Dr. Seuss rooms.  Kids are allowed, but I  don't know if all kids would appreciate this place.  It's very slow and quiet.
Breakfast comes with the price of the room and it was fantastic.  It's served in the "Table of Contents" restaurant in the basement.  Each morning there is a buffet with cold fruit, cereals and pastries plus one hot entree.  We had a Mexican quiche things one day and pancakes with sausage the second day.  Both were fantastic.  It is family style seating so be prepared for that.  They also serve dinner each night.  This is an additional $25 per person.  We did not try it, but everyone we met in the hotel said it was fabulous.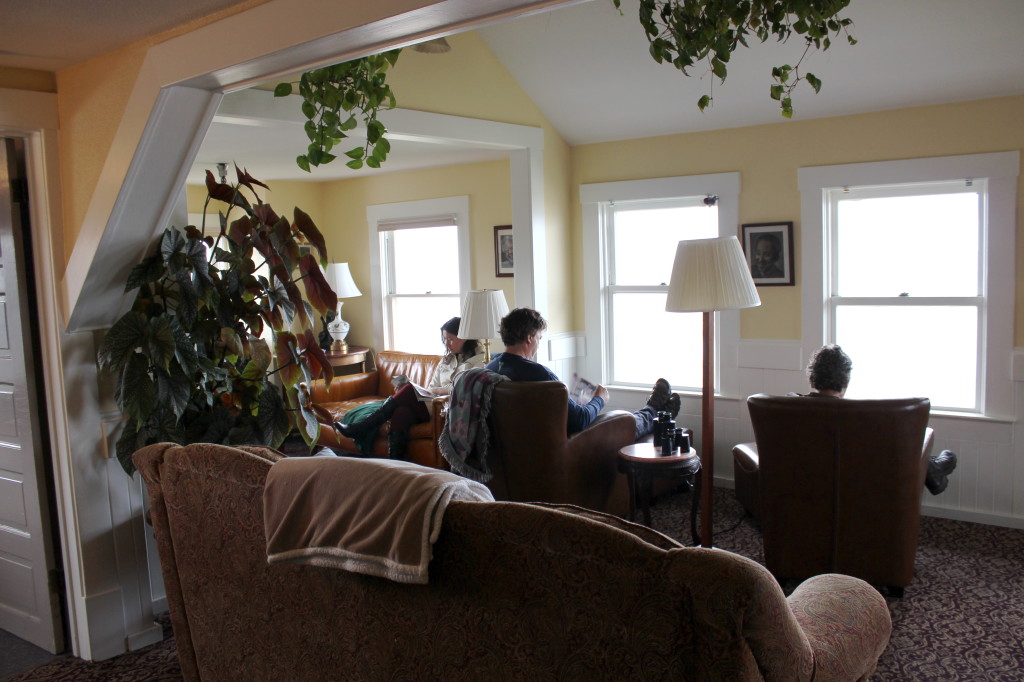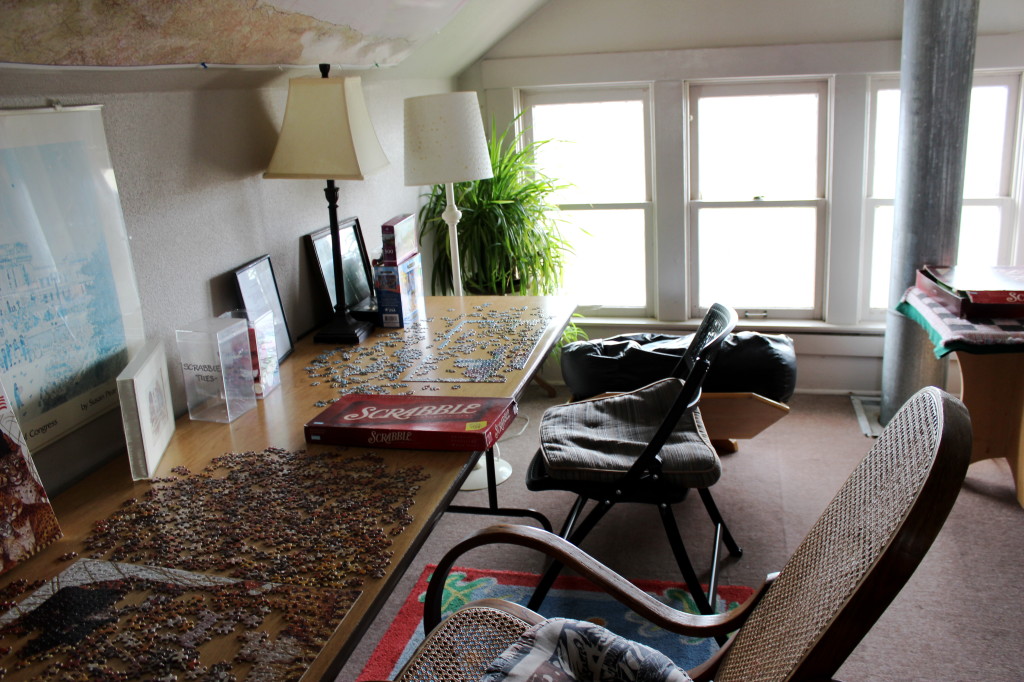 For me the highlight of the hotel was the library.  The ocean-facing side of the third floor is a library/reading room.  It's full of comfy couches, over stuffed chairs, blankets, and binoculars.  There is coffee and tea service and a balcony overlooking the ocean.  Jigsaw puzzles are a popular activity here, you'll see works in progress scattered on tables around the library.  We stayed up late on Saturday night completing one.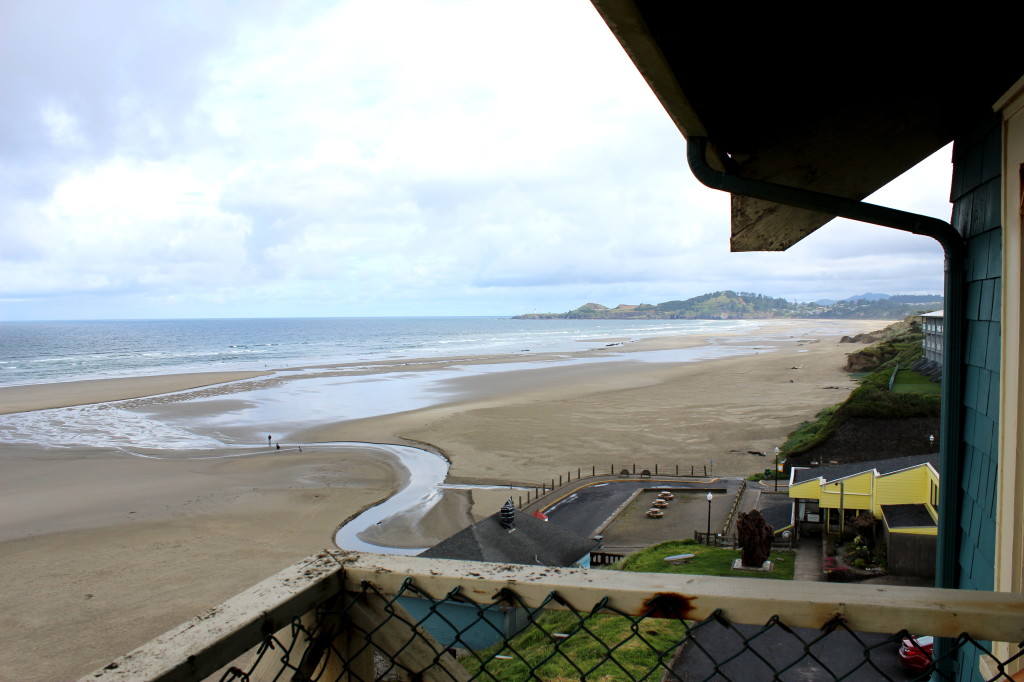 I LOVED this place.  And I think Jacob ended up loving it too.  He said he would go back if we stayed in a better room (he's not a Hemingway fan).  We spent most of the weekend inside even though it was sunny and beautiful out, reading, napping and relaxing.  It was exactly what I was hoping it would be and I plan to visit again.