I am kind of a Korean food newbie.  I've really only been to two Korean restaurants and one of the visits was during an unfortunate experimentation with vegetarianism.  But I keep reading about this place in Beaverton called Spring Restaurant. It's supposed to be excellent food and it's kind of a secret.  The restaurant is hidden away on the second floor of a Korean Grocery store, up an unmarked staircase next to the meat counter.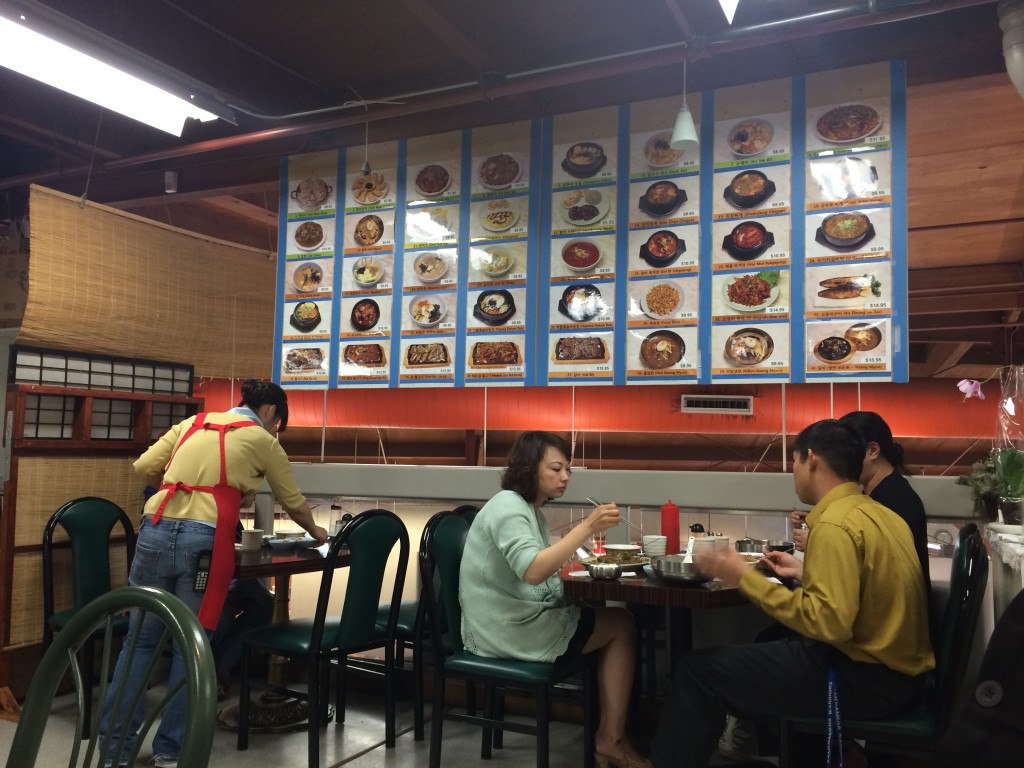 It's a pretty basic place, with a dozen tables, sparse decor and a giant photo menu for people like me who don't know what to order. We decided on some steamed dumplings, beef Bulgogi, and an order of BiBimBap.  A fairly safe meal for me, I'm sure my dining companion Emmi wanted to order something crazier, but she was kind enough to indulge my unsure appetite.  The service was a little short.  She took our order quickly and brought out the banchan sides (I had to look that name up) right away.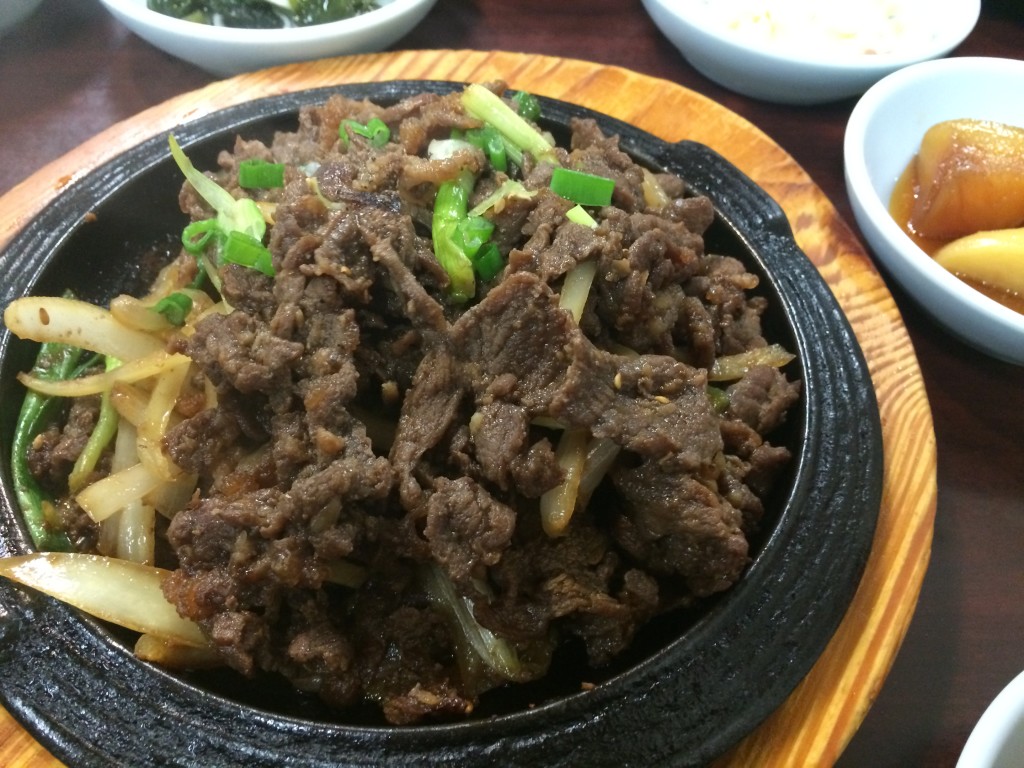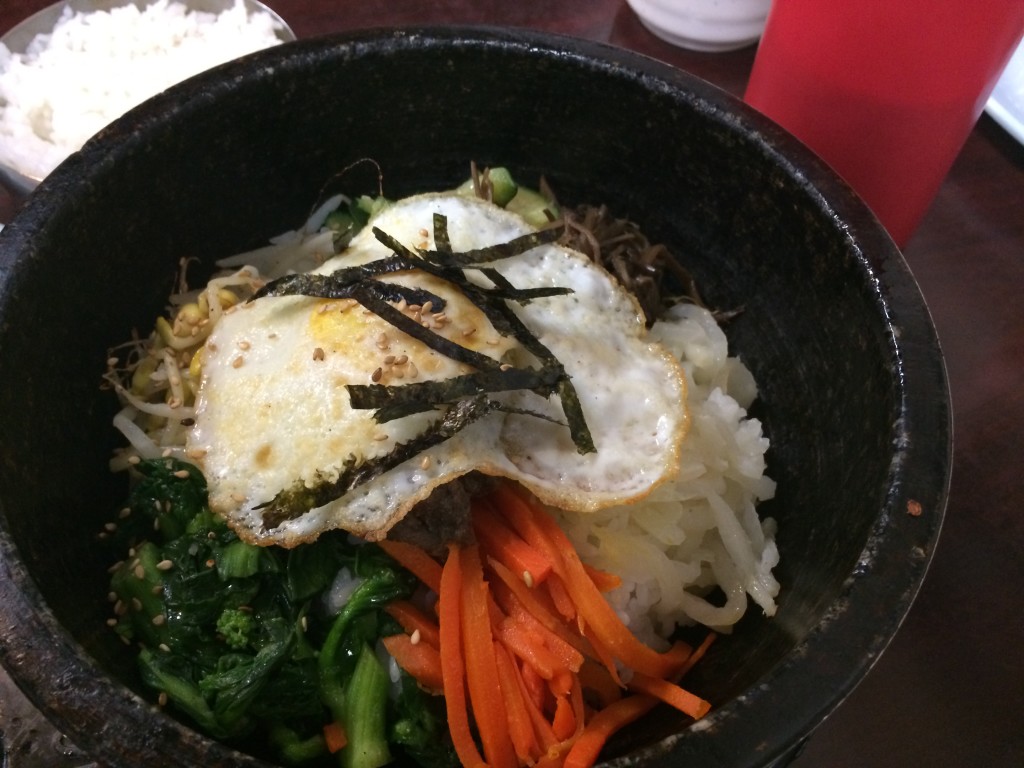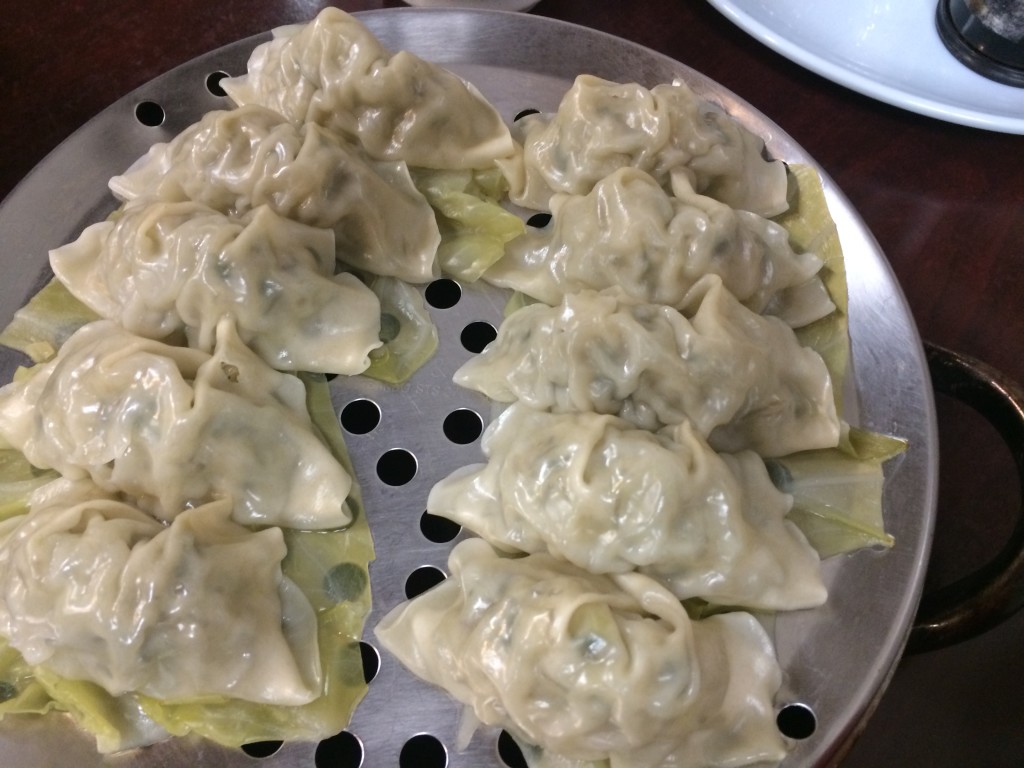 The food came out HOT.  The Bulgogi was excellent sweetly flavored and fairly tender.  Hands down the best part of our meal.   The BiBimBap was pretty good.  A tough dish to share and a little light on the meat but it was good.  The dumplings unfortunately were not so good.  Incredibly bland. Even the dipping sauce didn't help.  So we only ate a few of those.  I wish now, that I had ordered a noodle soup but there's always next time.
As for the prices, it was ok. For 3 entrees we spent $29.  But I did leave FULL.  I didn't need to eat again until about 7pm!  So that was good, but I am only so-so on this place.  I really wanted to love it, but it fell a little flat for us.  Now part of that might be my own fault, ordering conservatively, and my unfamiliarity with Korean food.  I'm not turned off all together but I might experiment with different restaurants before coming back here.  But I really loved the atmosphere and it was fun to poke around in the grocery store after lunch. One important note:  On the staircase on the way up, there were signs referencing a management change, so that may a factor in our mediocre experience.
SPRING RESTAURANT
INSIDE G-MART GROCERY
3975 SW 114TH AVE, BEAVERTON