An exhibit about the Pacific Northwest Fashion industry on display at the Museum of Contemporary Art through October 2014.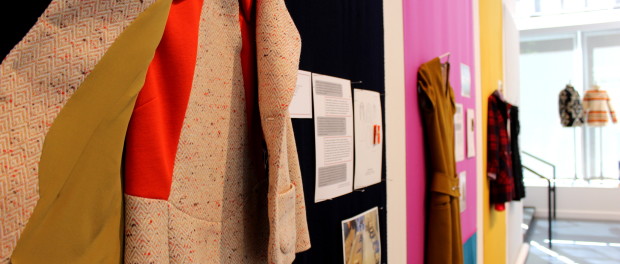 I don't know what's been fueling my fascination with Portland's fashion industry lately.   I have always liked clothes, but I don't really like to shop all that much.  I don't have the patience, especially when it's hard to find things that fit. But I love seeing what local designers are doing.  I don't plan on wearing or buying any of the clothes since they are (usually) so expensive, so I guess it's just inspiration.     I sew my own clothes sometimes so I really admire the craftsmanship, time and thought that go into each garment.  While I was at Portland's Spring Fashion Week I saw ads for a new fashion exhibit, so I went to check it out as soon as it opened.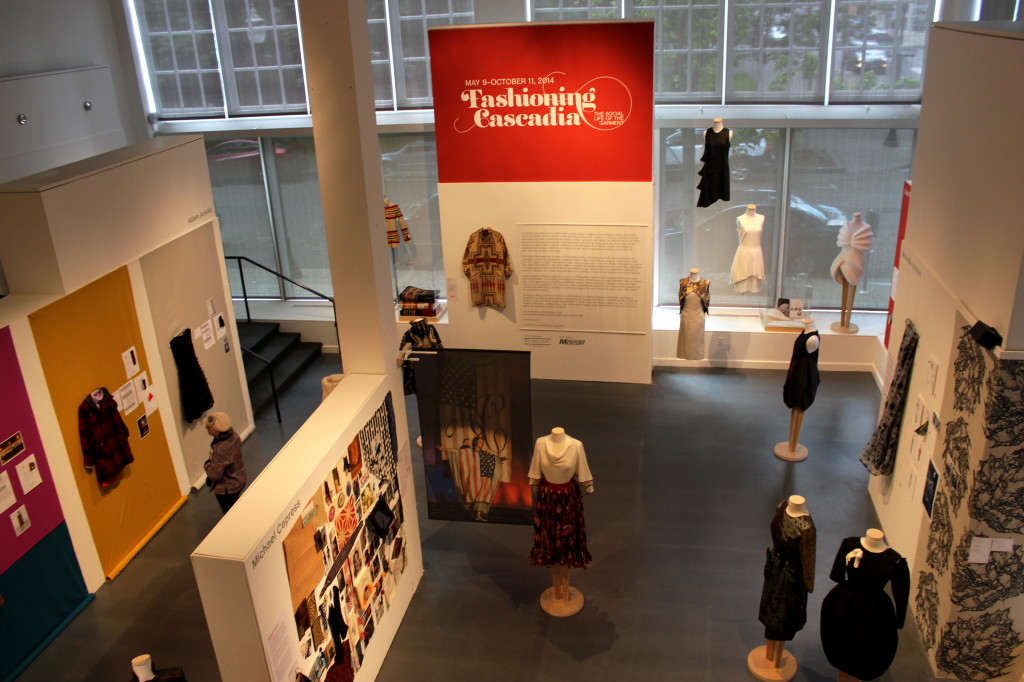 The exhibit is called Fashioning Cascadia and it's at the Museum of Contemporary Craft.  The building is  right on the border between Old Town and the Pearl District.  It's a very clean and modern space that includes an upstairs and downstairs gallery, a lecture space and a gift store.  Fashioning Cascadia filled most of the space but there was also a small collection of British Pottery on display.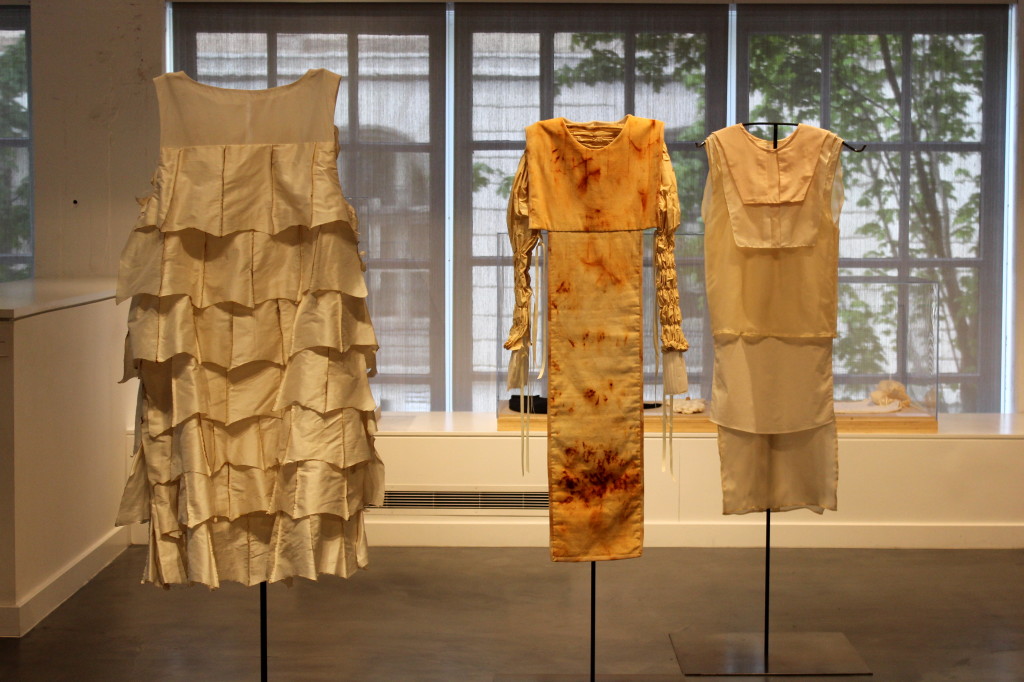 The collection was small, but it was very good.  The exhibit was set up like a series of mood boards, with drawings, sketches, swatches and photos pinned to the wall giving you a peek into the designer's process and style. The coolest dress there was a geometric design by Lisa Reiz.  Such an amazing feat of design and taste, but it did not seem very functional to me.  Another piece I absolutely love was on the second floor, it was a dress that was partially burned.  A  clean and organic look.  There was an absolutely stunning leather jacket and some really innovative accessories.  But my favorite designer over all was Portland's own Adam Arnold.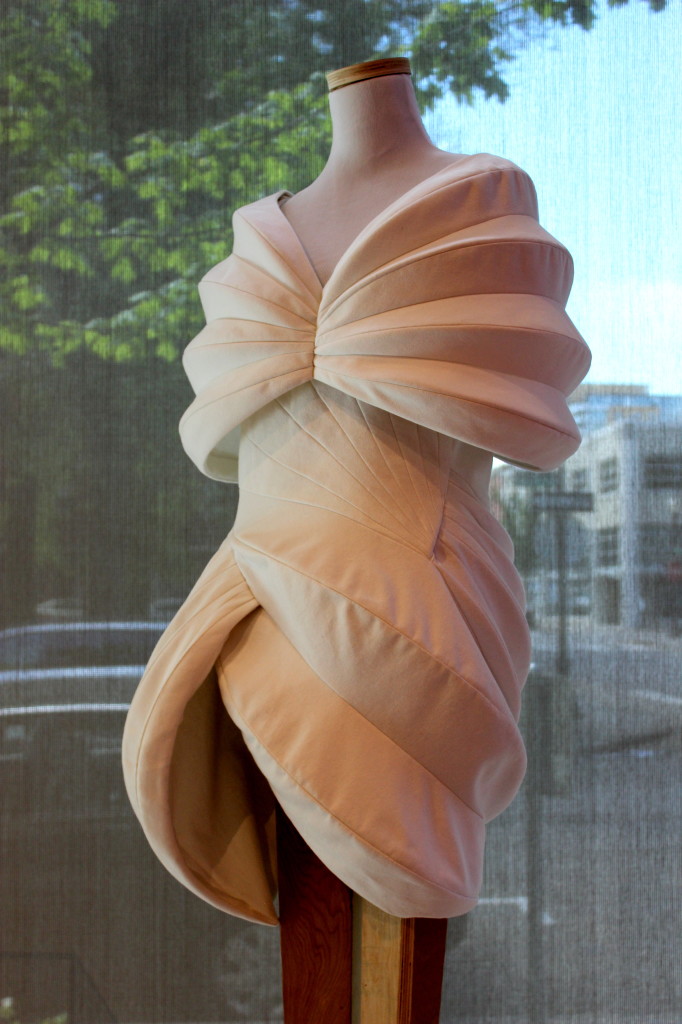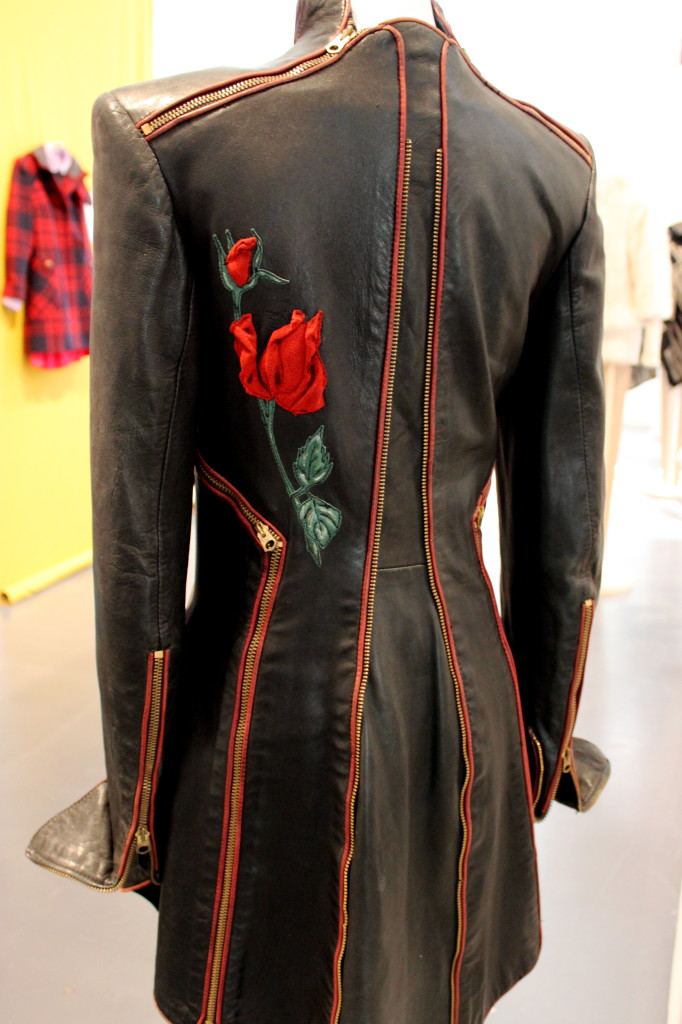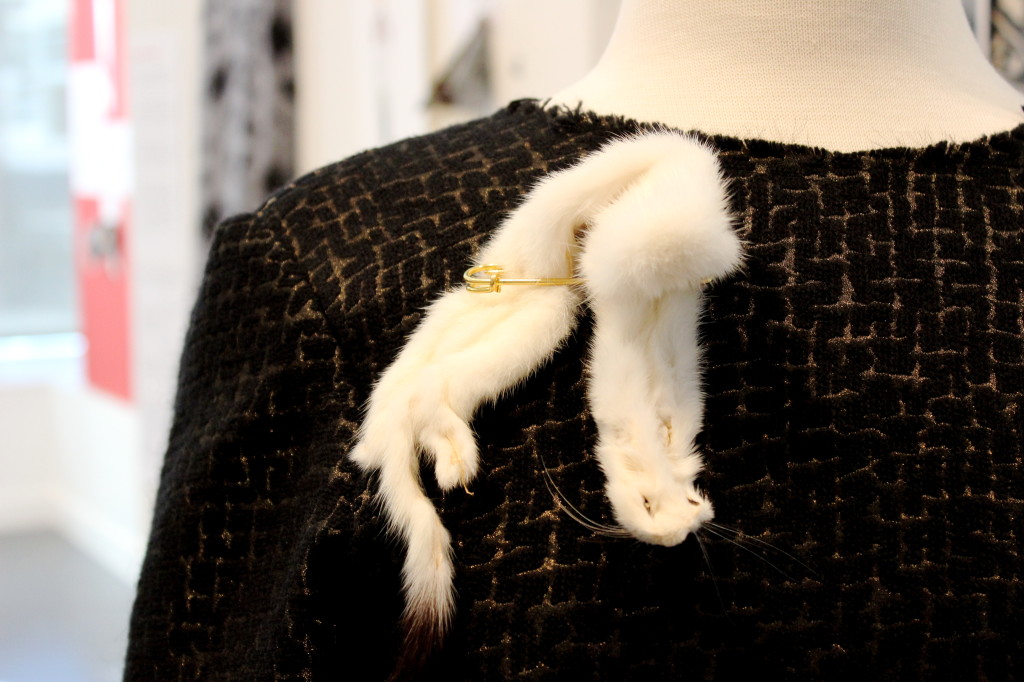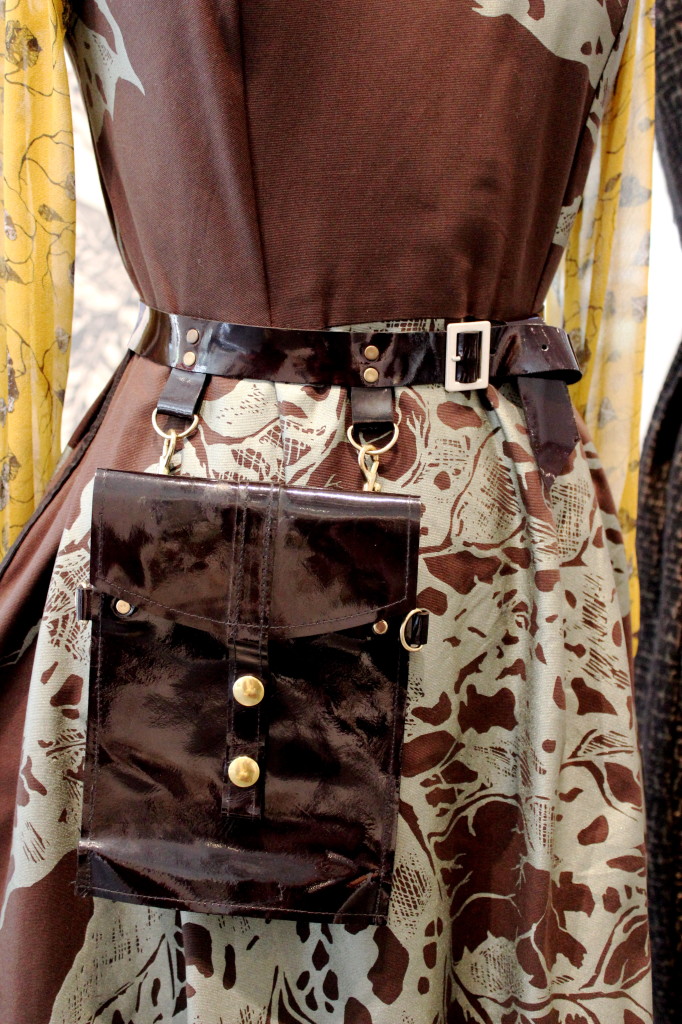 I saw one of his lines last year at Open Season, the Portland Mercury's happy hour fashion show series.  His work is fresh yet classic and wearable!  I love couture designs, but it's even better when the clothes are something I'd actually want in my closet.  There was also a lot of fascinating information about how he works in his Portland Studio.  There was some interesting information about his process and studio.  If only I had the money for a commission… I'd ask him to design me a coat.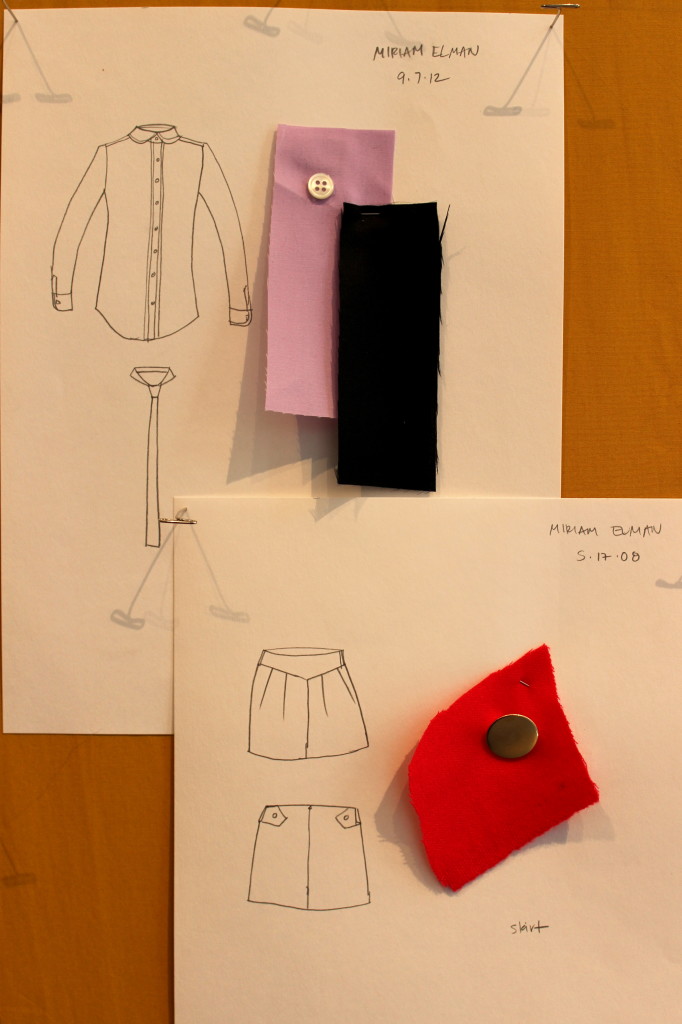 Upstairs in the lecture area, is a section devoted to the Portland Garment Factory, a lady-owned business that does the "mass" production for local designers and businesses.  There is a lot of information about how they operate, including the machine that cuts out pattern pieces.  I always wondered how they did that.
I was hoping Fashioning Cascadia would tell me more of a story about the evolution of Pacific Northwest Fashion, but instead it felt like a collage of ideas.  Though many of the designers did use similar themes in their work: nature, natural fibers, a bucking of tradition, and a DIY mentality.  It's a small exhibit, I saw it all in about 45 minutes but the admission is just $4, so I did not feel slighted.  And the good news is: it is open until October, so there is plenty of time to go check it out!
FASHIONING CASCADIA
MUSEUM OF CONTEMPORARY CRAFT
MAY 9TH, 2014- OCTOBER 11TH, 2014
724 NW DAVIS