A very "Portland" event held every April. Spend an afternoon in your Sunday Best slowly touring Portland by bike.
Update 2016: The Tweed Ride is Sunday, April 17th 2016. Get the rest of the details on their website.
I have not been to a real "Portland" event in a longtime. Santacon, Pirate Festival , The Urban Iditarod, I've done them all but this is my first time participating in the Tweed Ride…and I loved it. This event is held every April and it's a lot of classy fun. While I'm sure many people were drinking, this even was less about the alcohol and more about the costumes and bikes. Three-piece suits, long flowing skirts, hats and even a penny farthing. Everyone looked amazing. In fact Jacob and I were among the LEAST fancy people there. My tweed was hardly the right time period but it worked okay. I rented it from Hollywood Vintage. (Did you know they rent? I did't until this weekend.)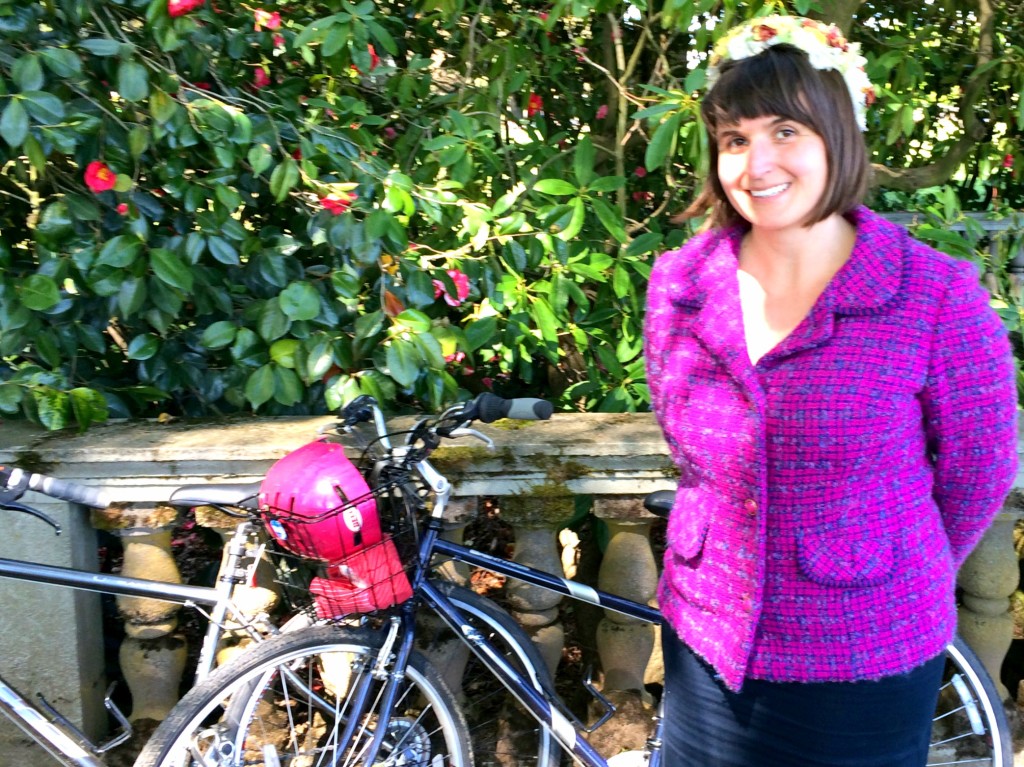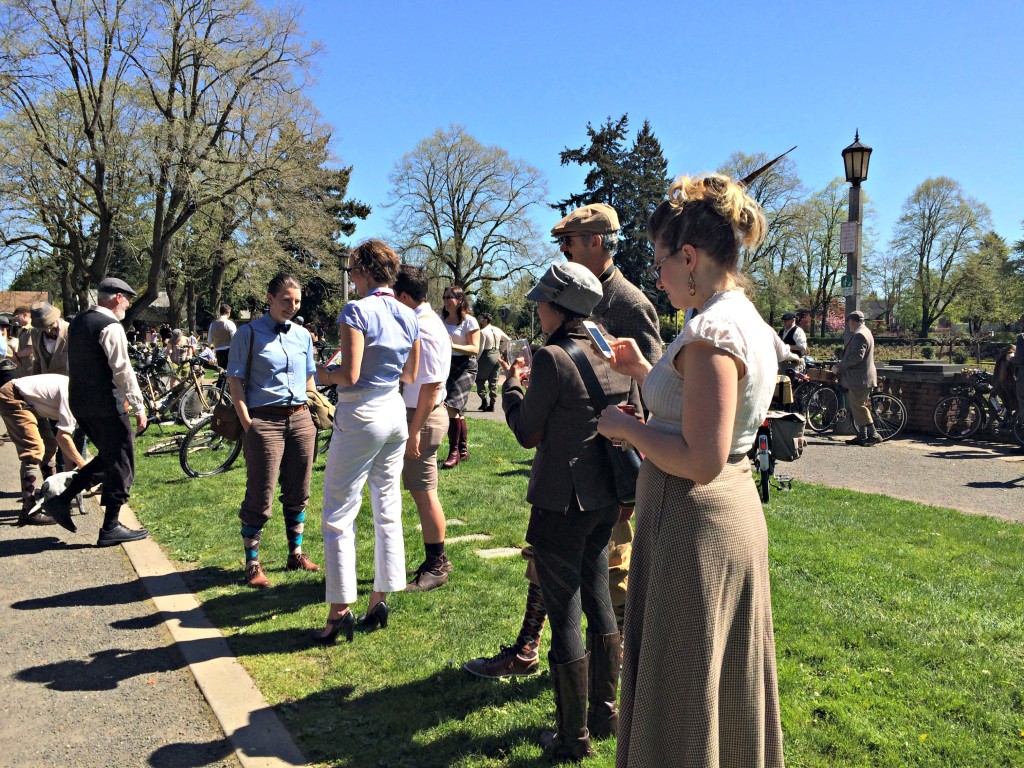 The party started at 1pm with a tea party outside the the Gazebo at Peninsula Park. Everyone hung around with their bikes wearing their Sunday Best, eating from picnic baskets and sipping out of tea cups. Very elegant! I honestly did a terrible job documenting this event. There were so many cool costumes. Even a few dogs wearing tweed! One man was dressed as a constable, a few took the "newsboy" look and there were a couple steam punks! Shortly before 2pm we all gathered for a photo taken by a man named Andrew McConathy with a plate camera. Check out last year's photo here.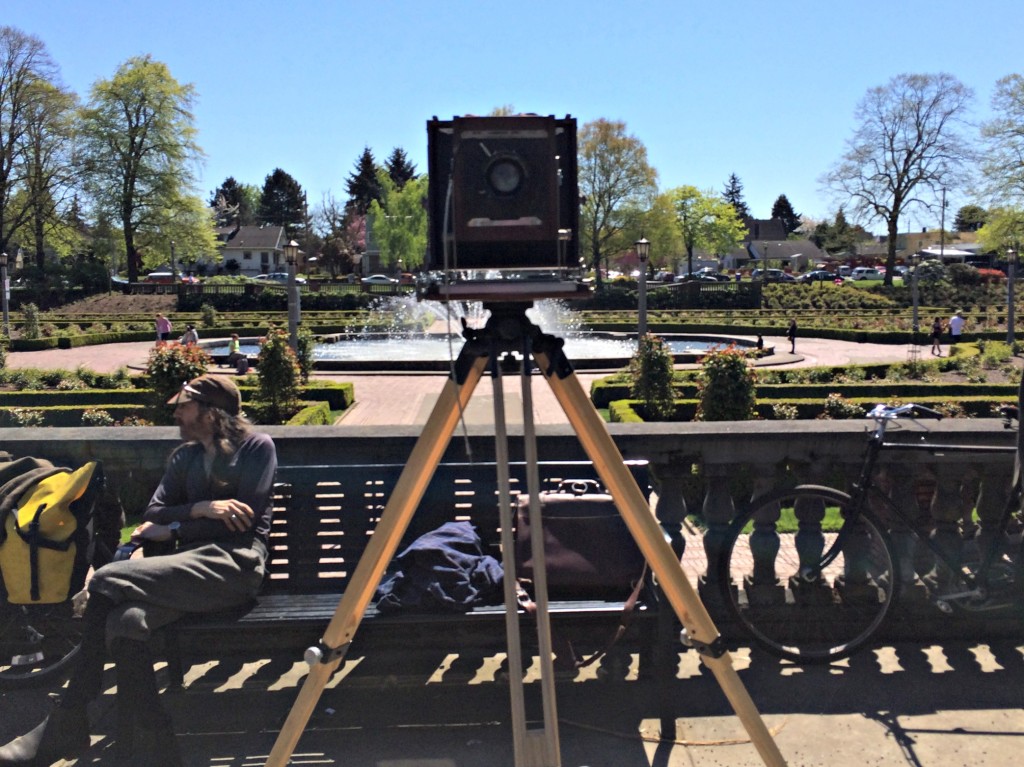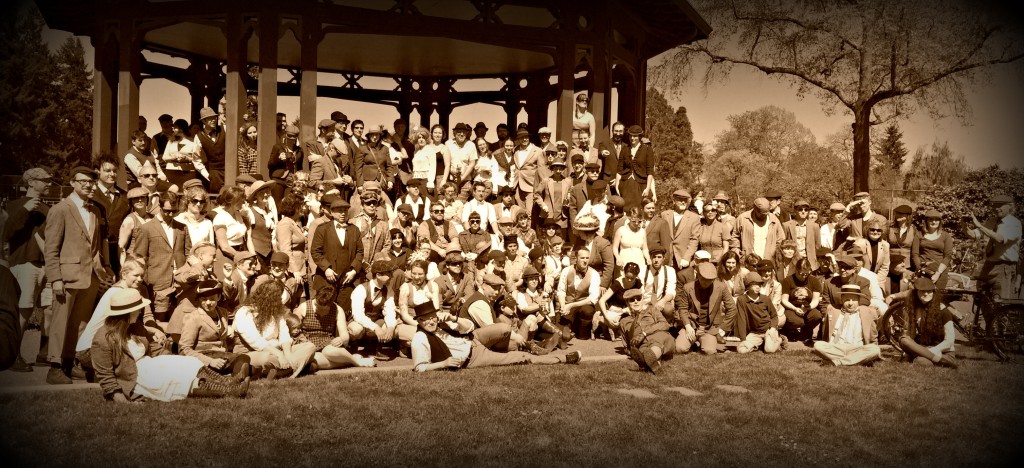 At 2pm we all took off on bike on a winding, leisurely 10-mile ride through NE Portland. We cruised Mississippi and Alberta much to the delight of pedestrians and much to the dismay of cars. A few hundreds bikes riding en masse really blocks up the road. I'm sorry to say I did not stop to take photos during the ride other than at one group stop after crossing the Hollywood Transit Center pedestrian bridge.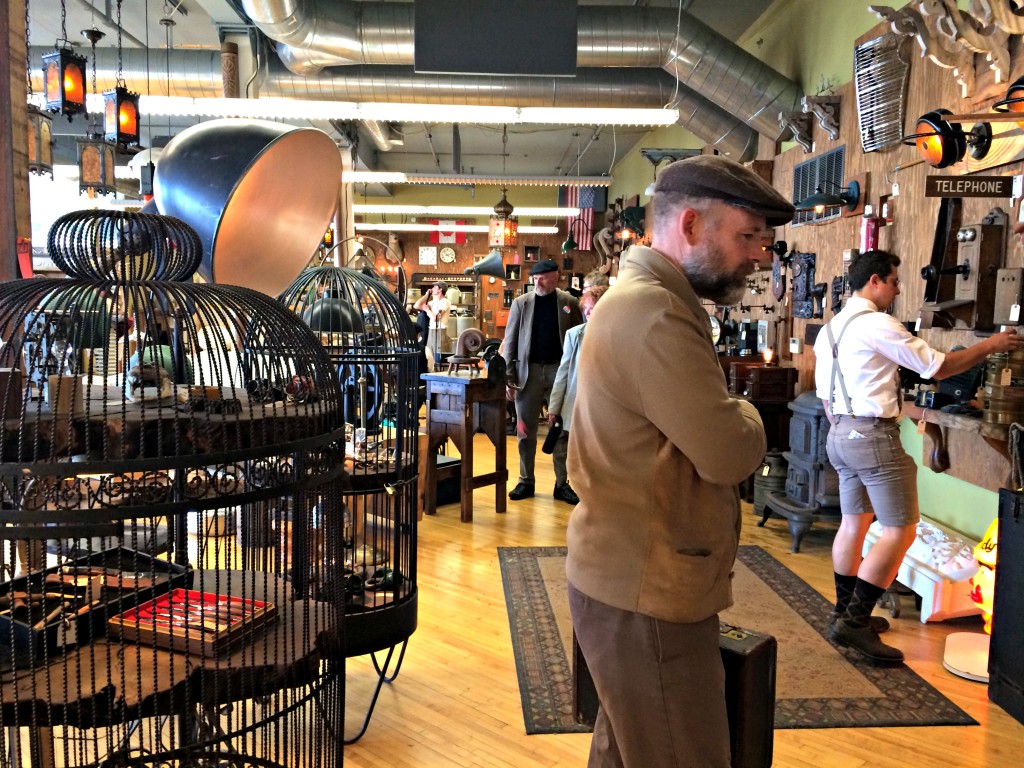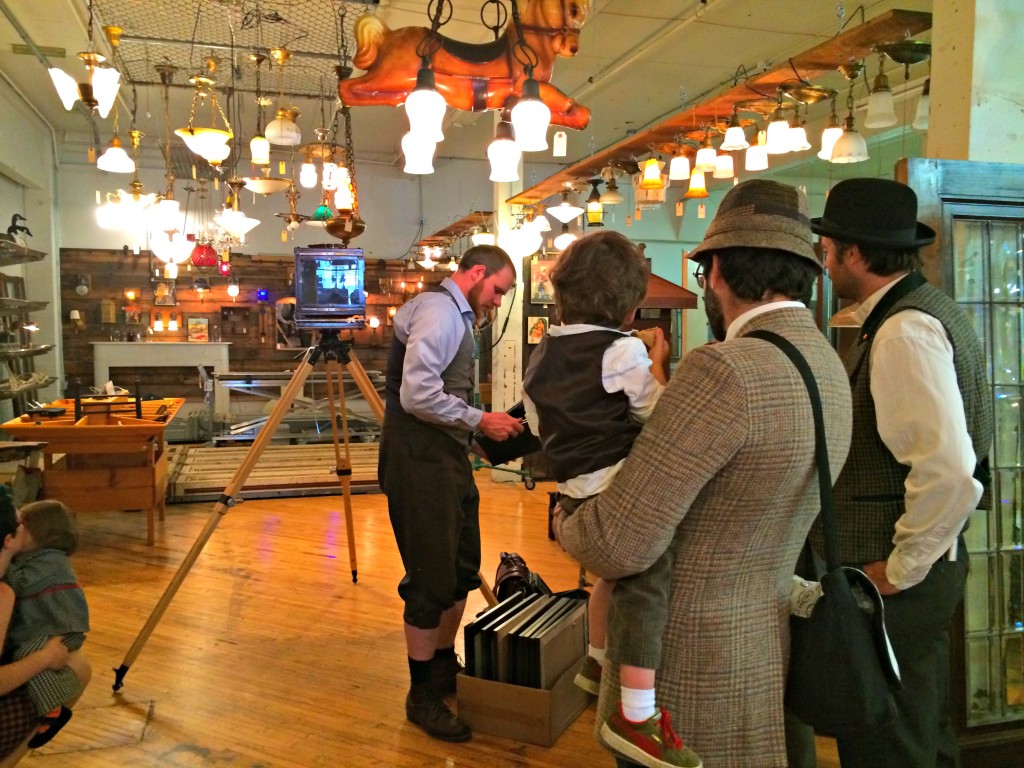 Around 3:45 we all arrived at Old Portland Hardware which is a super cool store off of Sandy Blvd. I have never heard of it before but it's worth a stop. It was a perfect place for people dressed in old fashioned clothes. They kindly allowed all the riders in for an after party that included snacks and more photos.
Overall a really wonderful ride and a wonderful afternoon. I hope to do it again next year, except I'm going to find a better outfit.