Toast 2014
Oregon Distiller's Guild Event
A fun tasting event in the beautiful World Trade Center in downtown Portland. 30 Distillers samples their product.
I won tickets to this event in a giveaway hosted by Epicurean Media. They are giving me no financial compensation for this post. All opinions are my own.
Honestly, I probably would not have attended Toast 2014 if I had not received free tickets. I'm more of a beer girl. I love cocktails but I don't usually drink it straight, so it was fun challenging myself a little with the strong stuff. The shots were just thimble size, but they added up fast.
So what is Toast 2014? It's an "Artisan Spirits Tasting" hosted by the Oregon Distillers Guild. The event is held in the sky bridge at the World Trade Center in downtown, which is such a cool space. I know a few people who have gotten married there! The booze is upstairs, while downstairs are a nice selection of food trucks. We had to hit BroDogs half way through our tasting tokens. (Great food truck, I highly recommend if you see them around town) The admission ($20-25) gets you into the event plus 10 tasting tokens. You can buy more for a $1 each.
We didn't really have a plan just started hitting what ever looked good. It might have been better to focus on one type of spirit, all whiskey or all gin or something. My husband is a tequila man, but they only had one distiller pouring that. We tried a number of liqueur, absinthe, whiskey, bourbon, gin and vermouth. Wow, writing that out sounds like a lot! The samples are small, mostly at room temperature served in little thimbles. I really appreciated it when they went the extra mile to add a cube or two of ice or even a strip of citrus peel.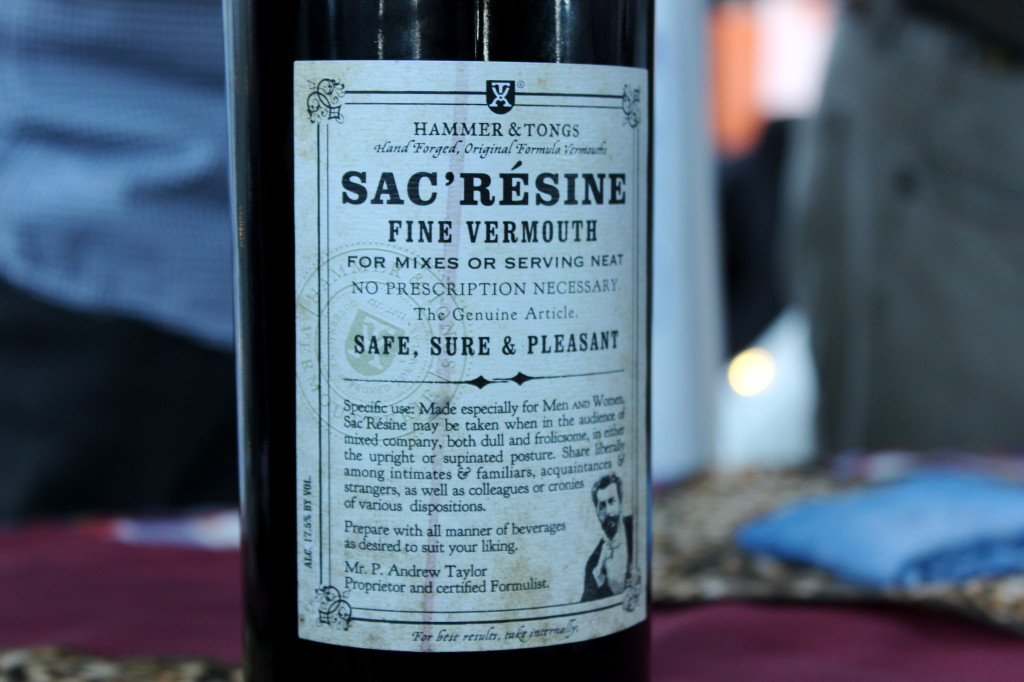 My favorite drinks were A liquor called Calisaya and a vermouth called Sac'Resine. There were a number of other distillers there that I've sampled in the past like New Deal, House Spirits and Wild Roots so I opted to skip them this time. It only took us about an hour to finish our tokens, there were still a more spirits I wanted to sampled… but I that probably would have forced me to go home. This was a lovely well organized event, not as big as other Distiller's Festivals I've been to, but this was much more laid back. It was a fun way to kick off a night out on the town.
TOAST 2014
APRIL 11-12
WORLD TRADE CENTER