A sweet spot in the Alberta Arts District selling candy from around the world. Gummy and licorice heaven.
When you were a kid, what did you want to be when you grew up?  For me, it changed over the years, but my very first answer to that question was: owner of a candy store.  I don't think I'll ever live that dream (a bakery maybe) but I love the people who do, in fact, own their own candy store.  Like the lovely and charming Amani at Candy Babel on NE Alberta.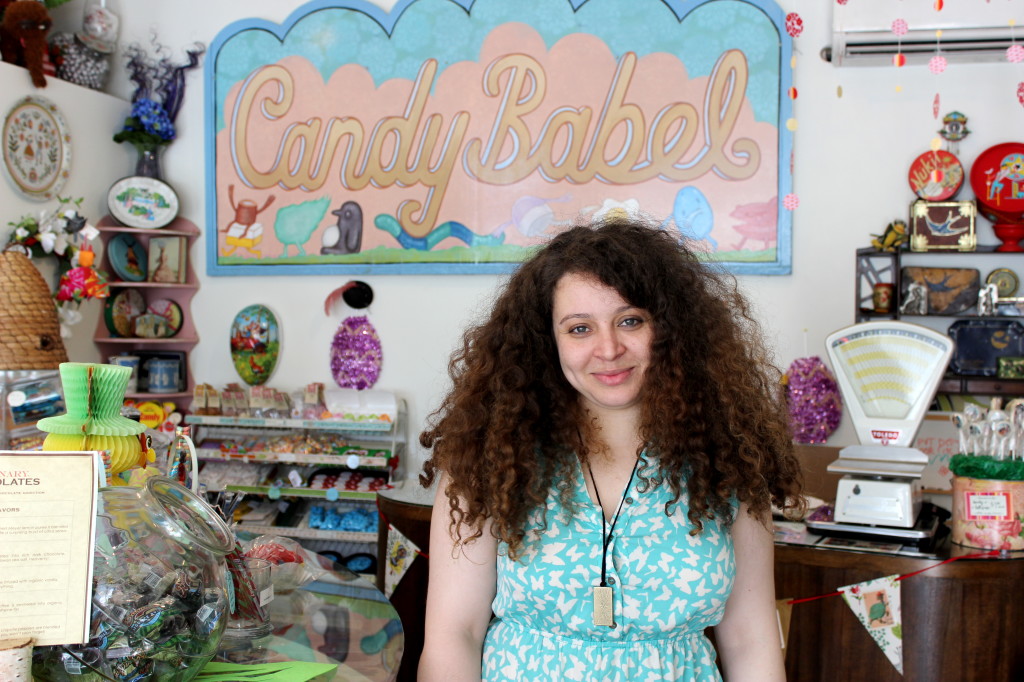 I spent a good 45 minutes talking to Amani in her cute little candy store this week.  Candy Babel sells candy from around the world!  Europe, the middle east, and beyond.  And she has high standards.  No red dye 40, no genetically modified ingredients, plus gluten and gelatin free when possible.  She makes her own organic  cotton candy in crazy flavors like cumin, earl grey or rum just to name a few of the 200 flavors. (Although she didn't have the cart out the day I was there.)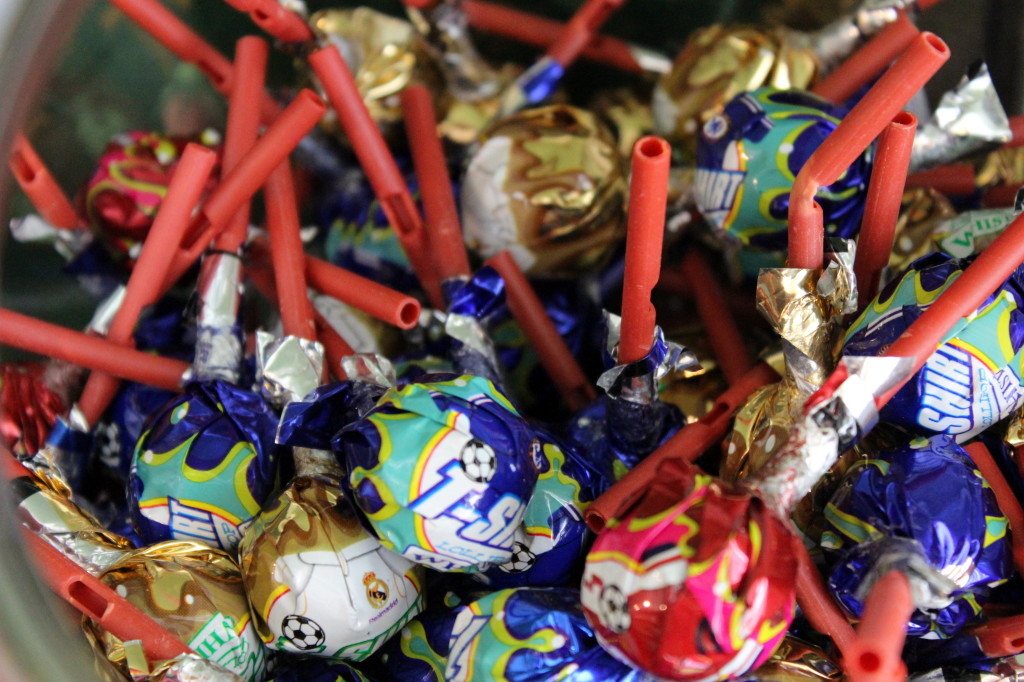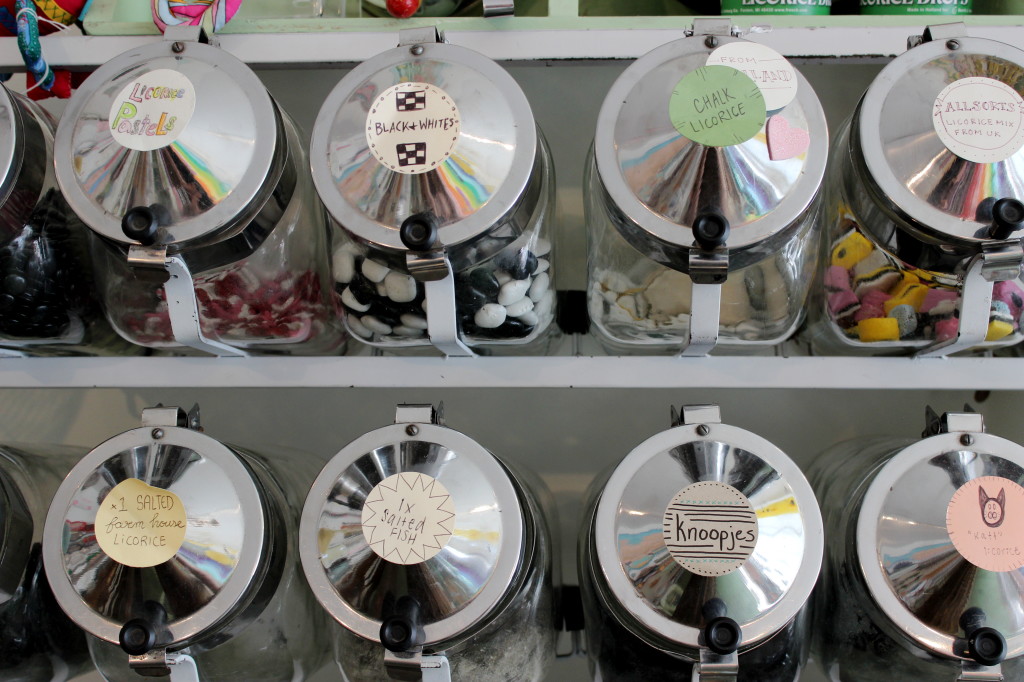 I was really excited that they sell Wine Gums, which is  British gummy that's surprisingly hard to find here.  And if you're a black licorice fan (I'm not) there's a pretty good variety.  She convinced me to do a little "tasting"  and I have to say I was impressed.  I don't know if I've been won over, but I admit it was pretty good, much more nuanced than those tough black jelly beans of my youth.  I especially liked the "chalk licorice."  And to store your candy, she stalks a very impressive selection of vintage tins.  I might be back for some of those come Christmas time.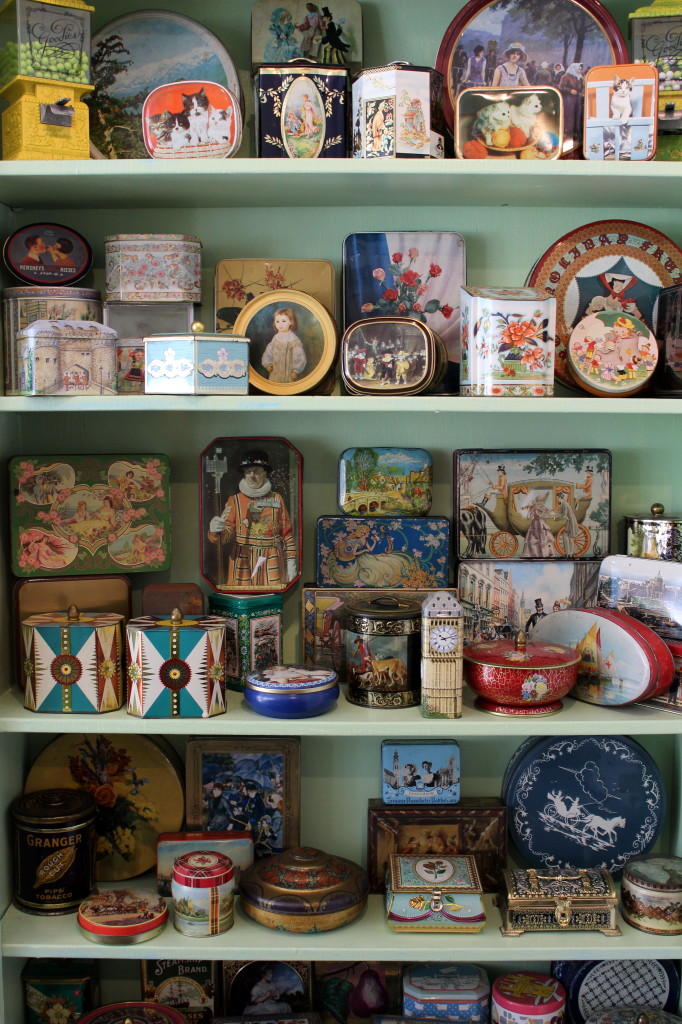 While I've shopped at Candy Babel in the past, this visit really stoked my passion for supporting local business.  Amani funded it all herself, no business loans, and works hard to provide high quality products that are affordable enough for kids to spend their pennies on.  They will cater a candy table at your wedding, host birthday parties and tours and hold an egg hunt at Easter.   Which reminds me, the store is fully stocked, go fill up your easter basket and support a great local candy store.
CANDY BABEL
1219 NE ALBERTA
HOURS VARY SEASONALLY CHECK THEIR WEBSITE OR CALL AHEAD 503.867.0591