Cheese & Crack Snack Shop
I'm jumping on the media bandwagon with a trip to the new Cheese & Crack Snack Shop.  I absolutely LOVED their cart (Check out my previous review of Cheese & Crack here) so I was pumped when I heard they were going brick and mortar.  It did not disappoint!  I had lunch there this week with a group of friends.   They have a pretty short menu but they very patiently helped us navigate through the cheese options.   Although in the end, it did not matter because we ordered one of each plate.  Personally, I love the casual presentation with metal trays and measuring spoons, but our friend visiting from New York thought it seemed cheap.  East Coast/West Coast differences I guess.  Much like at the cart, their homemade crackers are a BIG hit, especially the oatmeal.  So crunchy and flavorful. I like a good baguette, but a good cracker can be just as delicious.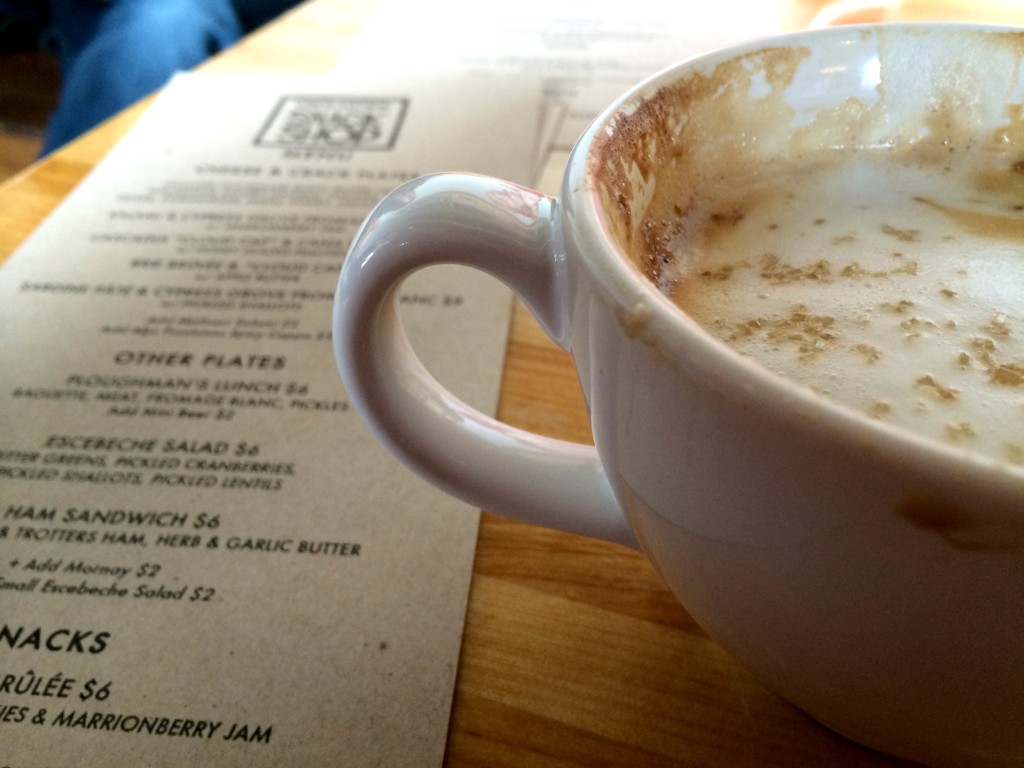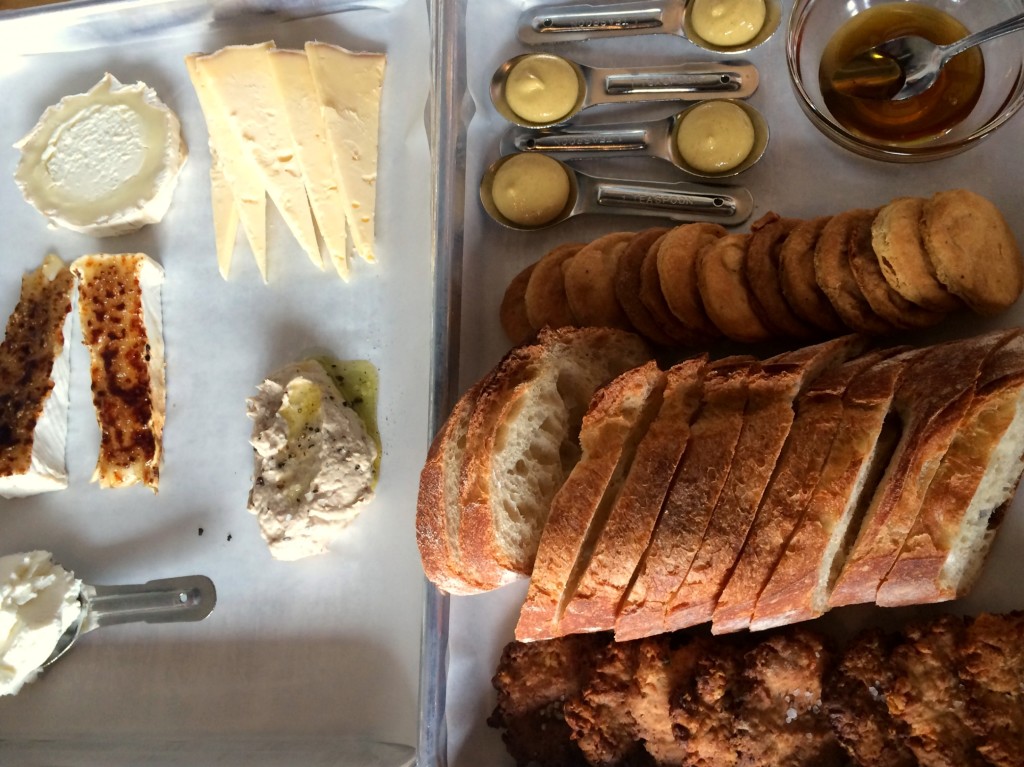 Along with all the cheese & crackers, they served cornichons (little tiny pickles), olives, pickled shallots and some honey glazed peaches that I could not stop eating.  I never thought of serving peaches with cheese.  Brilliant!  At the end of the meal, little spoons with chocolate ganache.  Charming and delicious.
As drinks go, they have prosecco on draft (nice touch, haven't seen that before) a nice selection of beer and a pretty affordable selection of wines. But since it was early in the day, so we all got Cappuccinos.
Their shop is sunny and bright with a great row of window seats and it's in a great location: 28th & E. Burnside!  (Very close to my favorite local bakery, Crema).   On my next visit I'm going to order the "Cloud Cap" plate again and try the sweet cream soft serve ice cream cone.  They have a ham sandwich that sounds really good, but I don't think I'd be able to turn down the cheese plates.  Enjoy!
CHEESE & CRACK SNACK SHOP
22 SE 28TH AVE
WED-SUN 8AM-8PM