5 Portland Places to Eat Pie
If you're looking for pie, here are 5 great places to start, but it is by no means a complete list.
Tomorrow is National Pi Day.  March 14th.  3.14  It's a day for celebrating the most famous of all irrational numbers, as well as doing something totally rational… eating Pie.  I love pie.  I love baking it and I love eating it.  So today I'm ranking my top 5 Portland Places to Eat Pie.
5) Random Order:
Random Order is the place I go most often, but I would not call it the best.  It is good.  You know what you're going to get, a fairly regular menu with Brandied Peach, Caramel Apple, Lemon Meringue and a selection of cream pies.  I end up there often because it's open until midnight and has a convenient  location (for me) on NE Alberta.  The fillings are  quite good, but the crust is usually a  big  let down.  Not enough salt or sugar, in my opinion.  But it's a huge step up from Shari's plus… they serve cocktails.
4) Tilt:
Tilt serves big, bold burgers and pie!  They have a solid collection of flavors.  We tried the peanut butter and key lime, but I'd love to go back and give the blackberry a shot.  We especially loved  the peanut butter. It was really rich, but luckily they have a Ristretto Roasters in the Pearl District location,  so we had GREAT coffee to wash it down.  Read more about the restaurant here: Tilt.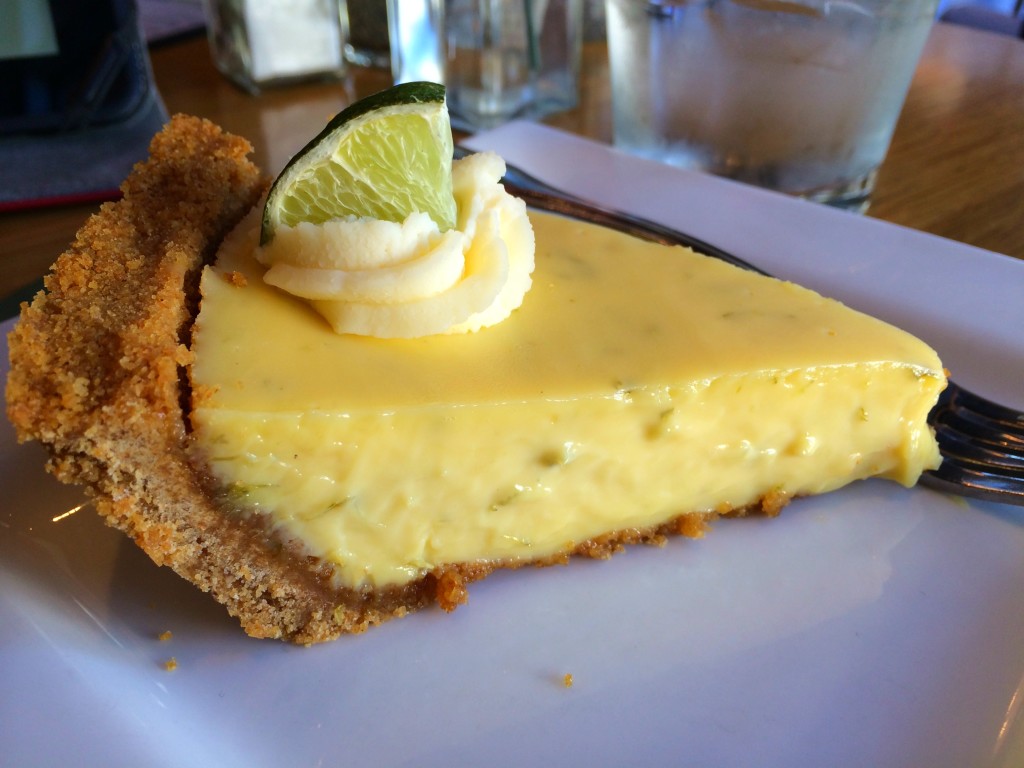 3) Pacific Pie Company:
I have been debating back and forth over whether Pacific Pie deserves my number 2 or 3 slot.  The spirit of this list is rating sweet pies, but the Pacific Pie Company really shines with their savory pot pies, so I'm giving them a 3.  I highly suggest stopping in for one of their chicken or beef pot pies.  As for the sweets, I love the Key Lime (It's one of my favorites).  Next time I'm going to give their Chocolate Bourbon Hazelnut a try.
2) Lauretta Jean's.
What Lauretta Jean's does that others don't is "homemade".  The pies are a little less perfect, a little simpler and  look hand crafted.  It could be their cute pastry case, or the vintage plates they serve everything on, but the whole experience feels old-fashioned.  I had a Raspberry Cranberry slice that was fresh, flaky and the perfect amount of sweet-tart.  They also have phenomenal biscuit sandwiches.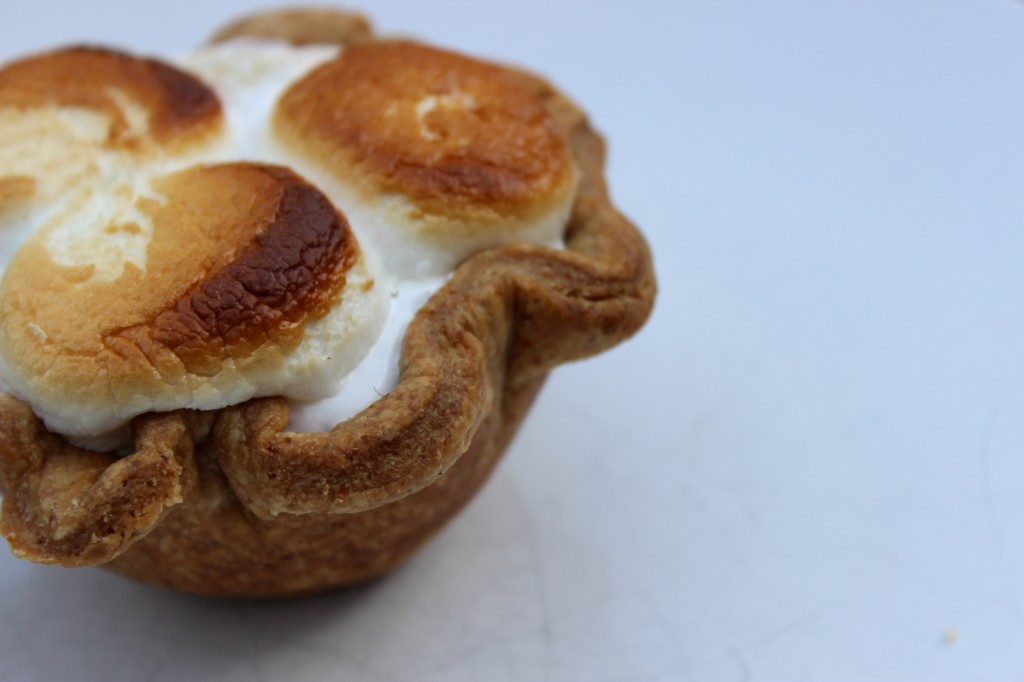 1) Pie Spot
Pie Spot is my 2014 Best Pie in Portland!  **  There are two reasons: Crust and Creativity.  Come on, the reason we all eat pie is the crust.  If you are looking for baked fruit have a crisp or cobbler, it's the crust that takes the filling to the next level . Pie Spot does crust.  With little single serving pies, you get more crust than a standard slice.  They are also more successful with thier creativity.  The pies  are creative, fresh and original without getting crazy. Go check them out.
**This is by no means a complete list.  There are a few places I still need to try that have excellent online reviews, like  Screen Door and Baker & Spice.  Hopefully by this time next year, I'll be able to revise the list with those included.