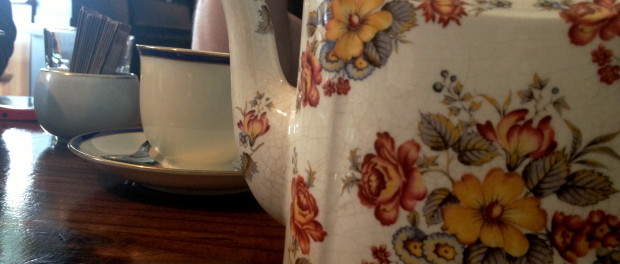 This weekend was a ladies weekend. My two best friends were both in town at the same time and we decided to spend Saturday together. So we kicked it off with high tea at Medley Teahouse. We were hoping to go to Lady Di's in Lake Oswego, but they were completeley booked so we gave Medley a shot and it was wonderful. It's a smallish store right on the end of the main drag in Multnomah Villiage. They serve regular breakfast and lunch fare, but we stuck to the Afternoon Tea Menu. We ordered a couple pots of tea from their large tea menu, then walked over to their big shelf to pick out our own pot and cups. I love that kind of thing. It always appeals to the little girl inside of me.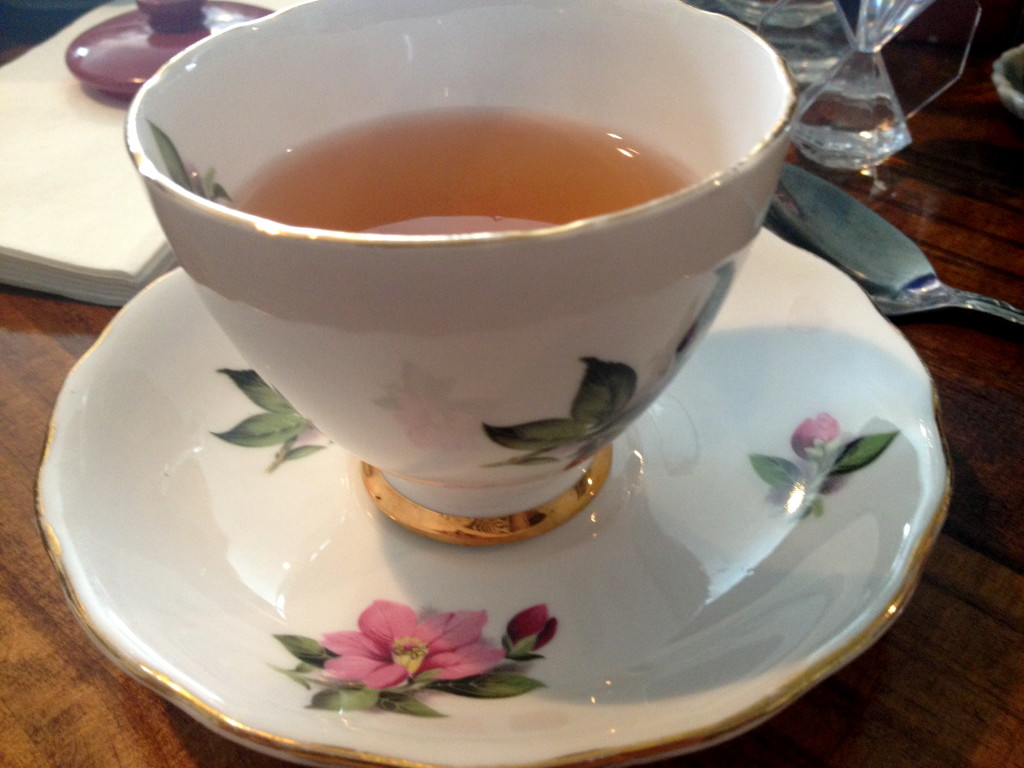 We went all out with the food, ordering two "Tea Time" platters ($17.50) and extra scones. It was tons of food! The scones were huge, served with sweet cream and preserves. The platter had 4 types of finger sandwiches, crepes, tea bread, cookies & brownies. All the baked goods were from Marsee Baking. (Update 4/2016: Kathleen, the owner, wrote to inform me that all the baked goods are now made in house.) The sandwiches are always my favorite, but the egg salad and cucumber mint were really excellent. We spent about an hour and a half chatting and snacking and never felt rushed to leave.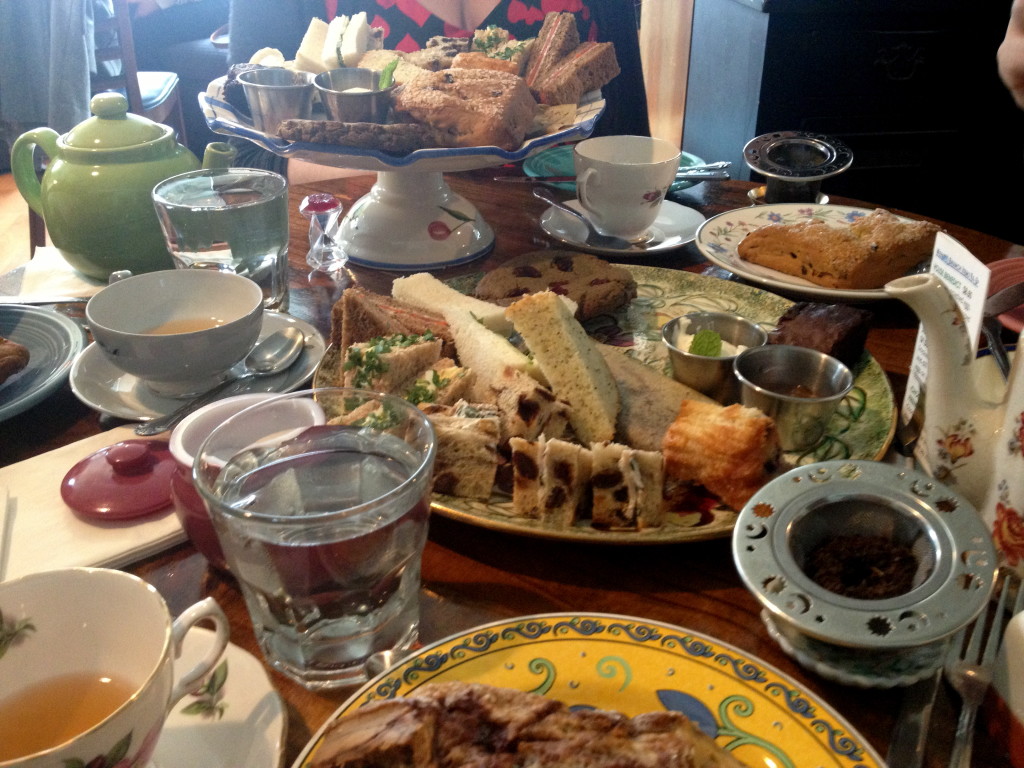 The service was great. Not as formal as at other tea services I've been to, but Medley is a lot more casual. I went to high tea at The Empress in Victoria BC this fall, which is the real gold standard of tea service, but's not fair to compare as they are two very different experiences. Plus the Empress is about 10 times more expensive. But overall, I recommend checking Medley out, it's a great atmosphere, plus it's in Multnomah Village, one of the best areas of Southwest Portland.
Pinkies up!