I finally made it to Lantern Night!  This is an annul event put on at the Lan Su Chinese Garden and it sells out every year!  So I finally got my act together this year and bought tickets a month a half early.  They were a little spendy at $25 but I'm glad I finally went.  The Lantern Viewing falls at the end of the Chinese New Year Celebration.  The garden is decorated in 150 red lanterns and 250 floats on the lake.  It is beautiful especially with the city lights as a backdrop.  They sell battery powered red lanterns so all the children were carrying their own.  Very sweet.  A great event for kids OR a date night.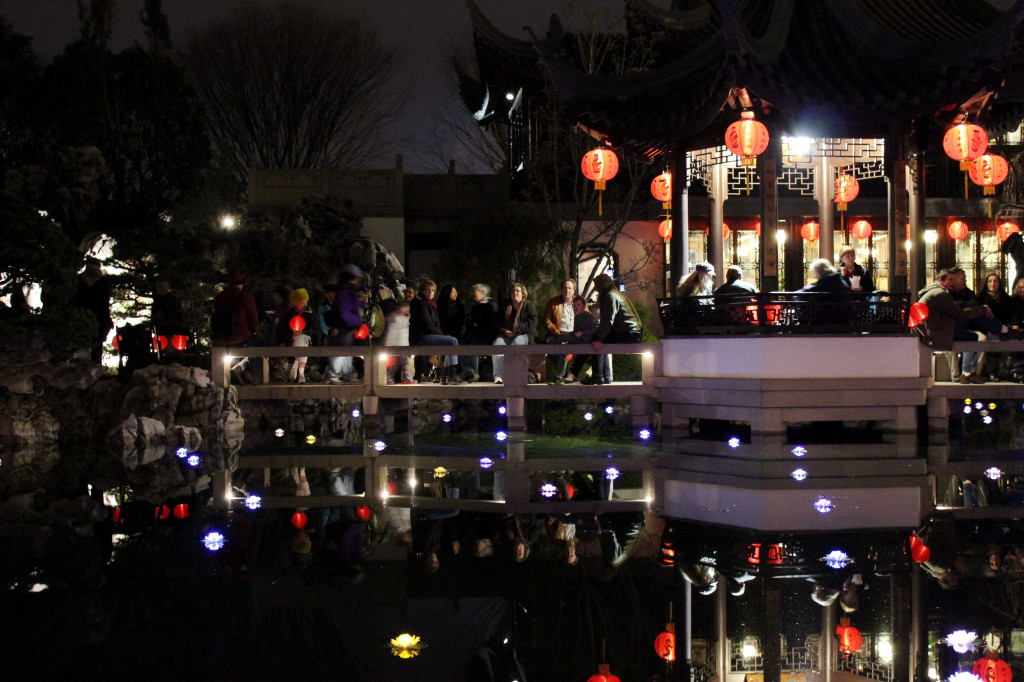 I arrived just before 7pm when the show was set to begin.  Most of the seating around the lake was already full so I found a little spot behind a low bush on side of the lake.  It was a sold out crowd so the seating was maxed out.  Every bench and railing in the place was full.  After a short introduction in by the President (I think) of the garden, the show began.  They performed the lion and the dragon dance that evening.  If there is one thing everyone in the crowd took away from the night, it's the difference between a Lion and Dragon dance.
Here's what I learned:  A lion ONLY has two people in the costume and most of their bodies are covered.  While the Dragon is on sticks and the dancer's bodies are fully visable.  A Dragon is also much longer, 50 -200 feet depending on the celebration.  You can see the difference in my pics.  The Lion is the shorter white creature, while the dragon is red, carried above head.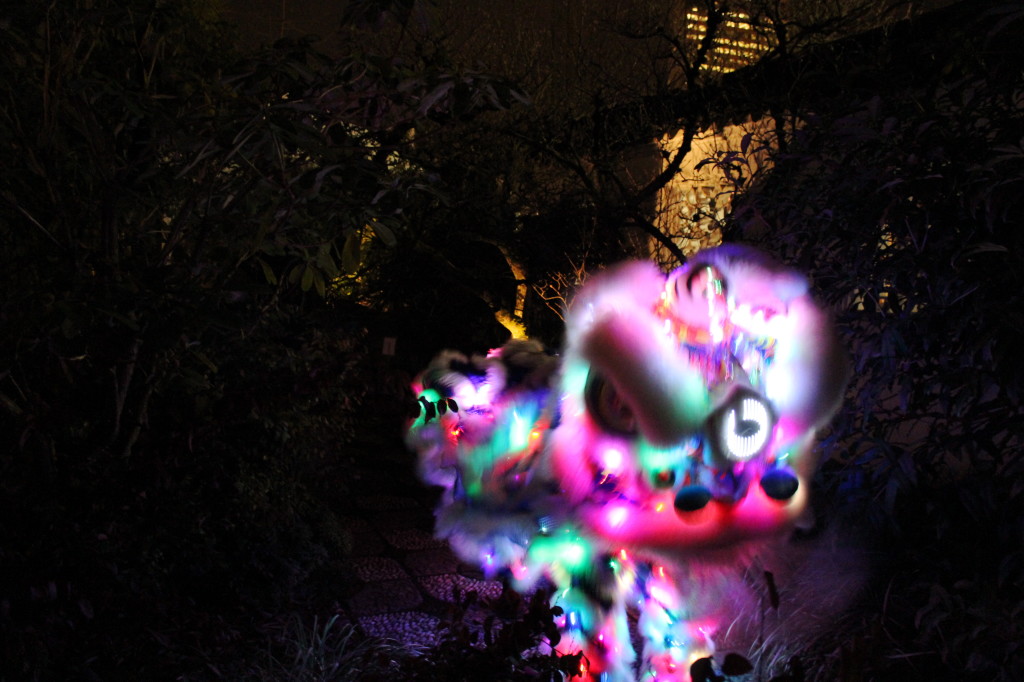 To make this even more fun all the costumes were lit!  So they could be seen from across the lake.  Both dances started out on the main covered stage, then took trips around the lake to dance for the crowd.  The children were having a great time.   Drums and cymbols played the entire time and the crowd was hooked.  Everyone seemed to have a lot of fun.  The tea house was open so lots of people had cups of tea or little snack boxes.   Was it worth $25?  For me, it was, but I must admit I was hoping for a few more lanterns and lights, but maybe that's not in keeping with tradition?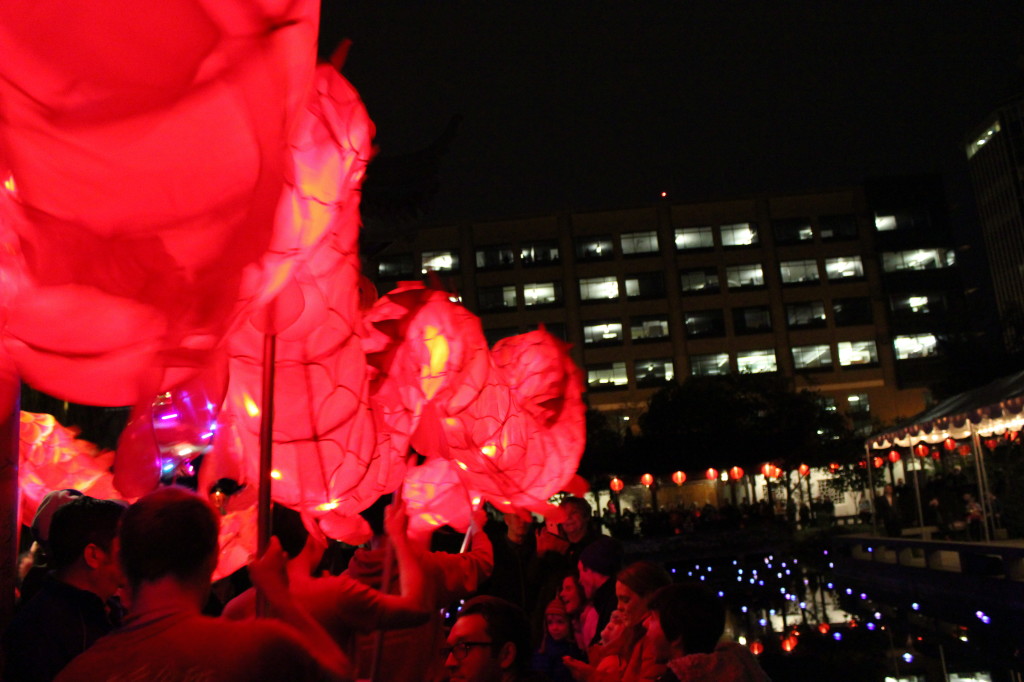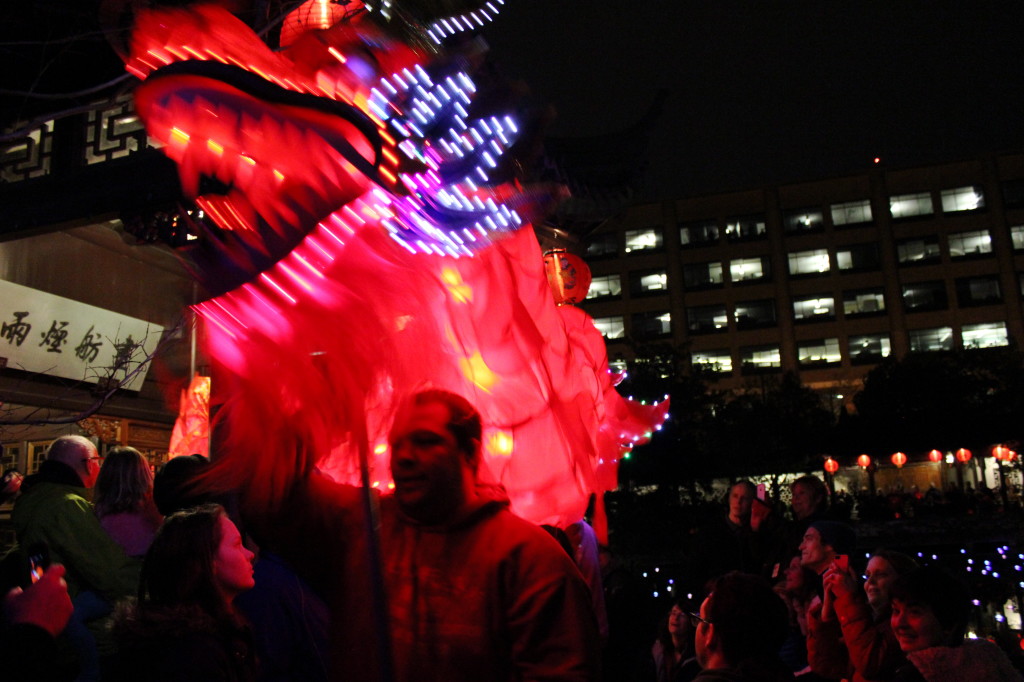 Overall, it was a lot of fun.  I'll try to put out a reminder next year when tickets go on sale so everyone can check it out.  I'm a huge fan of the Chinese Garden.  Such a sacred space in the middle of a (sometimes) not so nice part of town.  If you have never been, be sure to stop in to visit Lan Su this spring and summer.
LAN SU CHINESE GARDEN
239 NW EVERETT STREET
SEE WEBSITE FOR SEASONAL HOURS