While I was in Multnomah Village this weekend having afternoon tea at Medley, I remembered hearing about an store in that area that has an amazing selection of beer and wine from all over the world.  I  couldn't remember the name but is was something like Jonathan or Jimmy or Jack's… thank goodness for the iPhone.  A quick search revealed that John's Marketplace was right around the corner.  And thank goodness for my friend, Gloria, who does not bat an eyelash when I say "Mind taking a little detour?"  I ask her that a lot.  This time she may have been a little suspicious when we pulled into the parking lot at this place:
From the outside it looks like an old somewhat run-down convienient store, but inside,  it's full of treasures!! The cashier called it the "Biggest Candy Store for Adults" and it might be.  We were really, really impressed with the selection.  Most of the store is beer, but the wine section wasn't too bad either, we picked up a couple nice bottles for dinner.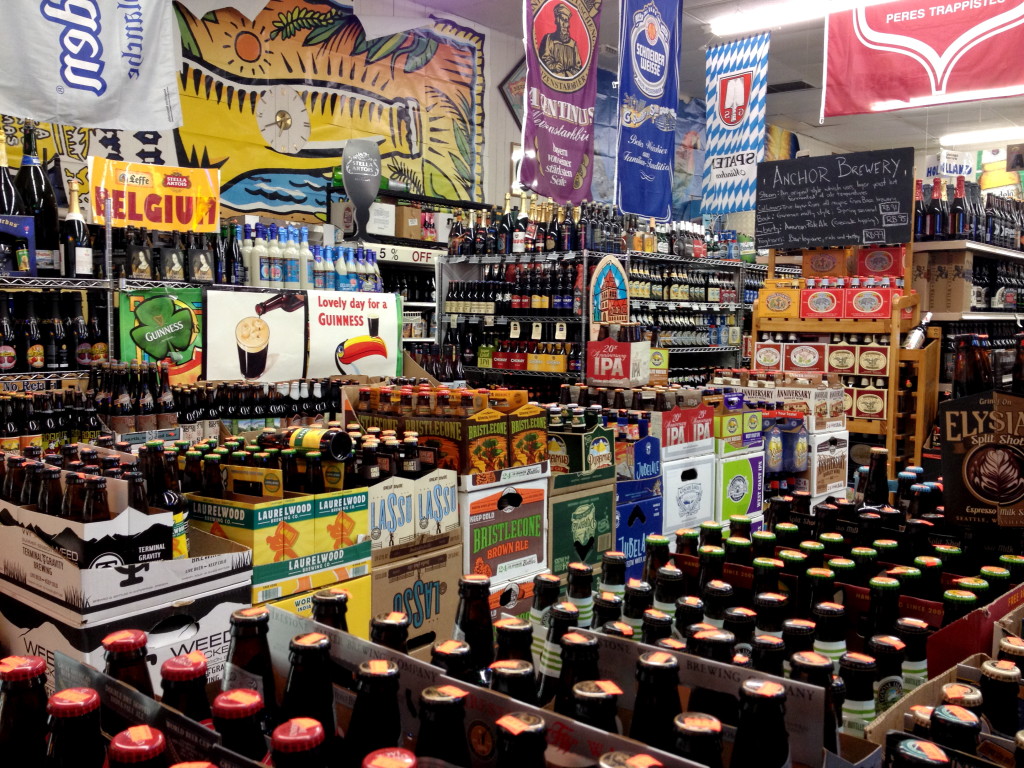 But, back to the beer.  There are aisles and aisles of bottles, divided by state, then by country.  I was looking at beers from places like Utah, Czech Republic, Germany, Thailand (to name a few)  and of course a huge selection of Oregon bottles.  Some 6-packs but lots of individual bottles too.  If you are looking for something rare or hard to find, try this place.  To my eye, it looks like a bigger selection than Belmont Station but I'm not positive about that.  It is a BIG selection though and if you live on the West Side, probably the best you're going to find.  I got overwhelmed quickly and only left with two bottles, one Grapefruit Stiegl Radler, and a Cherry Pie Dark Farmhouse Ale from Ambacht in Hillsboro.    Happy drinking.  Cheers!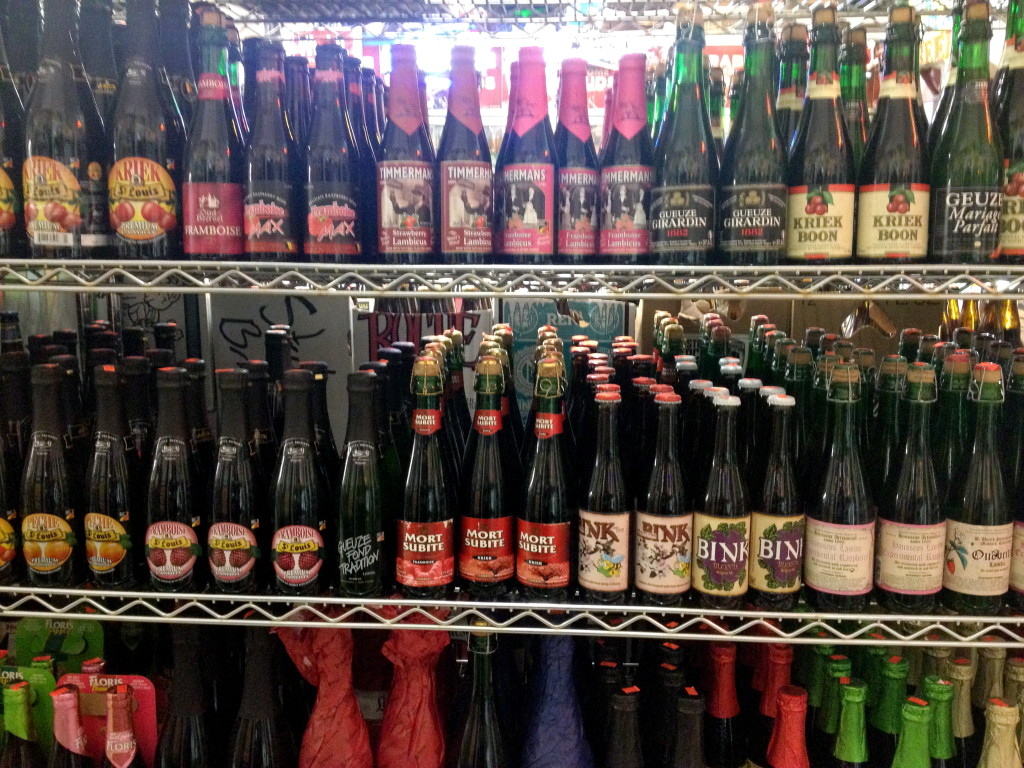 JOHN'S MARKETPLACE
3535 SW MULTNOMAH BLVD.
MONDAY-THURSDAY 7AM-10PM, FRIDAY 7AM-11PM, SATURDAY 8AM-11PM, SUNDAY 8AM-10PM
The aisles are