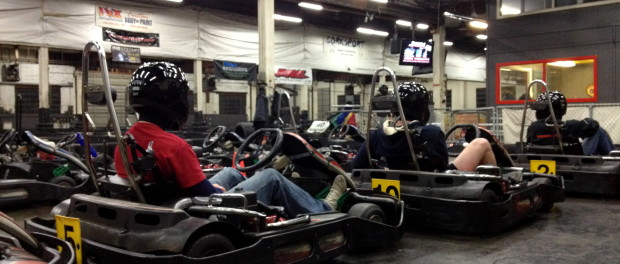 This month I'm trying to find awesome things to keep me busy during these dark winter months.  So I recently got the gang together for a trip to Sykart out in Tualatin.  This is FAST indoor go-karting.  35-40 MPH!  It's in a business park right off of 217 & 99W.  Easy to find, but off the main road.  It is only for people with driver's licences, so no kids, sorry.  This is really fun, but kind of spendy,  so be prepared to drop at $30 for two 10 minute races.  You could do just one race, but you NEED to do two.  After the first race, you really get the hang of it and the second race you can really improve your times.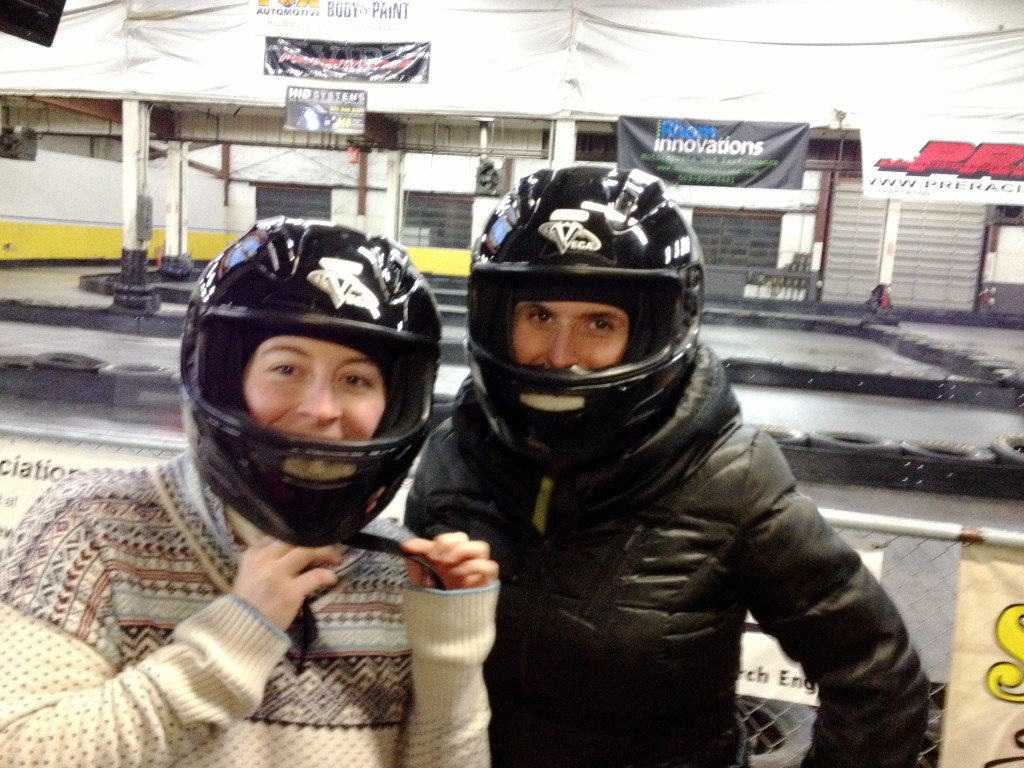 One of the fun parts is wearing the big black helmets.  They make you feel like a real racecar driver.  After paying and watching  short safety video you head out to the track.  It is indoors, but in the winter it's still cold, so be prepared for that.  The place smells like exhaust and it's loud.  We only had 5 cars in our races, but I bet it would be crazy fun with more.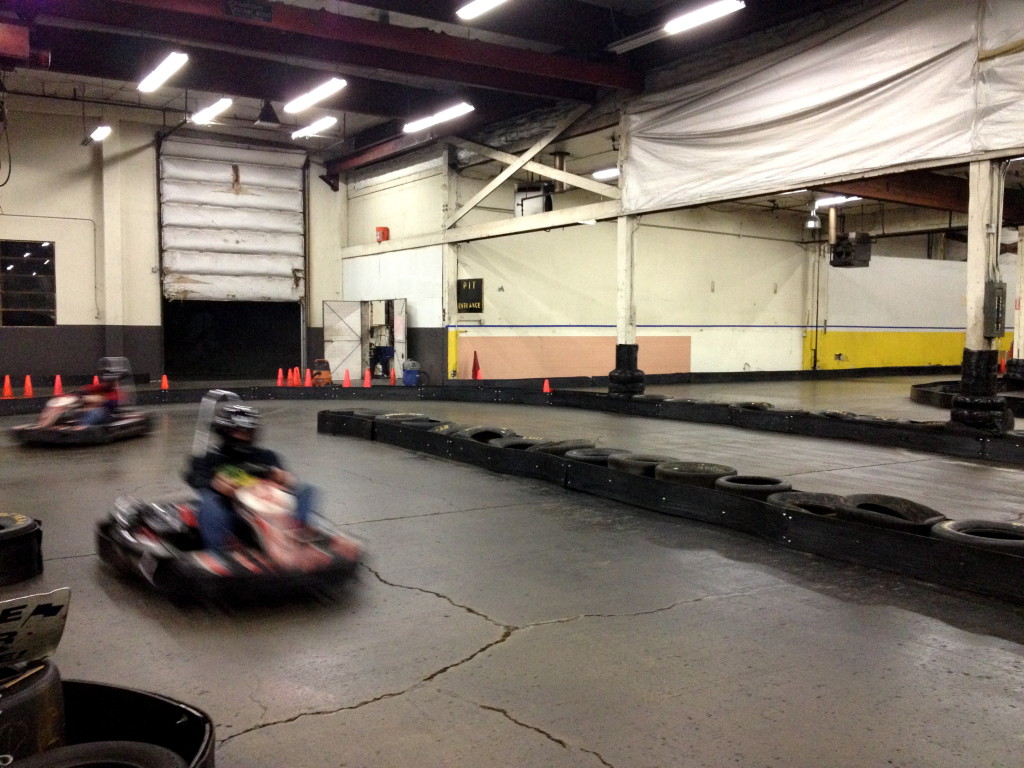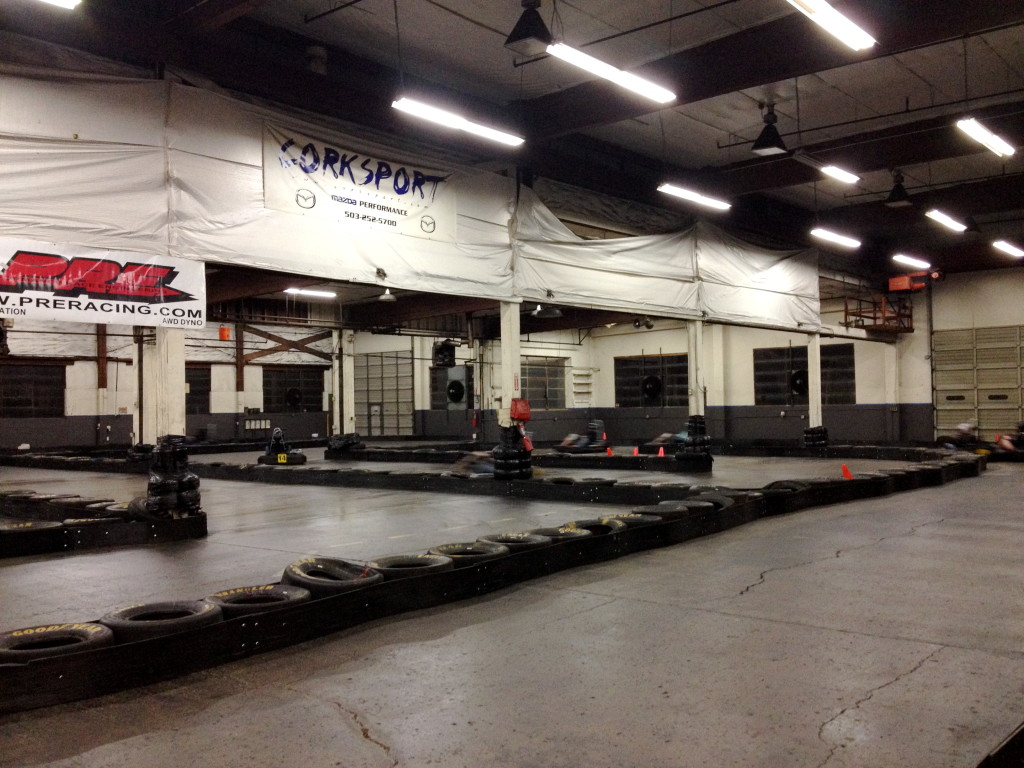 The actual driving is really wild.  You'll spin out, slide and you might even crash.  I found myself thinking about driving in a way I never have before: when to accelerate, when to brake, and how hard to turn the wheel where all important decisions.  I tried not to let people pass me, but I just couldn't go as fast as some of the drivers.  It was a lot of fun.  Then when your ten minute race is over (and 10 minutes is a pretty long time) they give you a print out with your lap times and averages.  Really cool.  So if you need some fun that's a little unusual, make the drive out to Tualatin to give Sykart a try.  They are open until 11pm so it's a great way to spend an evening.
SYKART RACING
8205 SW HUNZIKER ST., TUALATIN, OR
M-SA 11AM-11PM, SUN 11AQM-10PM