Pie Contest @ Pacific Pie Co.
In the last year, I've competed in three different pie competitions, two at local fairs and, most recently,  this weekend at the Pacific Pie Company.  They hosted their 3rd Annual Pie Competition.  I heard about it when people at work started forwarding me the press release.  So I figured it was time to come out of my semi-retirement and give it another go.  Previously, I've entered in the Multnomah County Fair (I won Best Pie!) and in the Oregon State Fair (I won best peach pie!).  But I had a feeling, based on some research I've done online, that this competition would be much more fierce and I was right!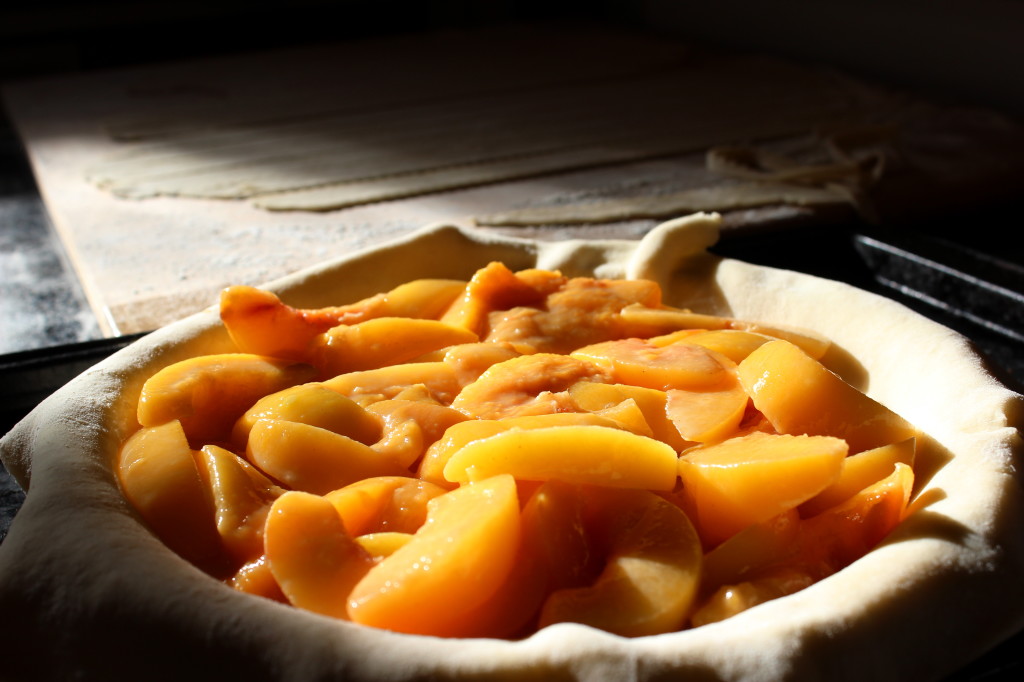 I convinced Gloria to enter with me.  She is a great cook and an even better baker, so I thought she'd have fun with it.  I decided to make a peach pie.  It's my favorite.  But I wanted to put a twist on the recipe I came up withe a ginger crumble to add to it.  That's a trick I learned while perfecting my Strawberry Rhubarb pie, add a flour based crumble under the top crust to soak up the extra juice.  Pro tip!  I combine a crust from Annie's Eats, with an adaptation of Smitten Kitchen's peach filling and a ginger crumble from William Sonoma.  I call it the "Hey Ginger, You're A Real Peach Pie".  It tasted great, but the final pie had a little accident in the oven and part of the crust fell over the edge of tie pie plate while baking, so it looked a little messed up.  I was in such a rush I didn't even take a photo.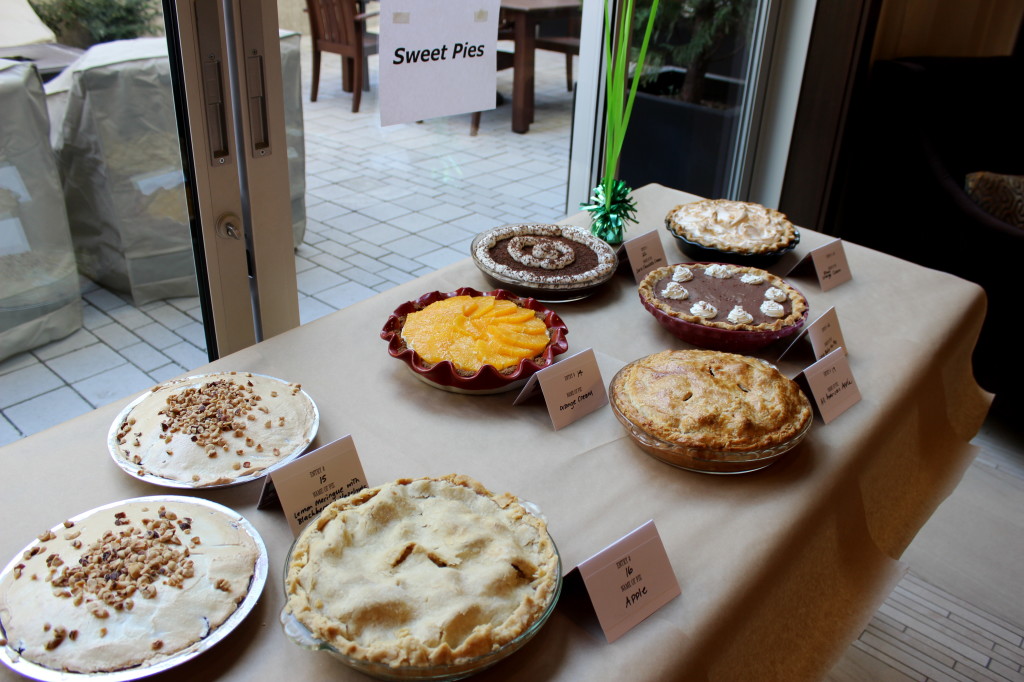 Rather than take the sweet route, Gloria went with a savory pie, a French Onion Tart.  She also adapted a recipe from Smitten Kitchen (Can you tell we love Deb?!?!)  and added a cornmeal crust.  I did not get a chance to taste it, but the smell made my stomach growl on the car ride to Pacific Pie Co.  Both of us were frantically baking Sunday morning and we barely made it by the 1pm deadline.  We were all rushed and frantic.  I was hoping to get photos of us with our pies but I forgot.  Too bad.  We were entries number 25 & 26.  The rest of the pies looked amazing.  We didn't even take a single photo of Gloria's pie.  Which is too bad because she got 2nd Place in the savory pie category!!!  I'm so proud of her.  Way to go!   I didn't place, but I'm not surprised with such a steep competition and my little crust disaster.  Oh well, it was fun.
Great job to all the winners and thanks to Pacific Pie Co. for the great time.  If you are interested in my recipe you can find it here:
HEY GINGER, YOU'RE A REAL PEACH PIE RECIPE
After