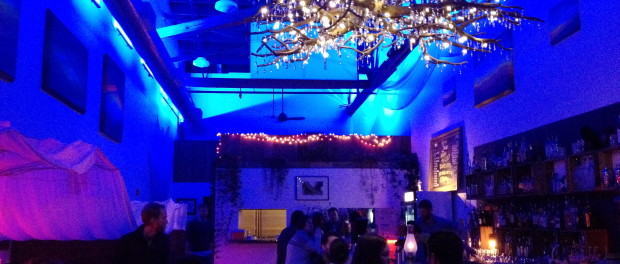 LIGHTBAR IS PERMANENTLY CLOSED. TOO BAD.
My quest to keep January from being a dark and dismal month continues with a trip to the Lightbar! When you work 8-5, the winter is tough. You get up in the dark and come home in the dark. And sometime the days aren't any better with fog, overcast skies and rain. So when I go out, I look for places that will lift my spirits. I know lots of people use full spectrum lights to ward off SAD, so I was really curious to check this place out.
As the name and the advertising suggest, it's a space designed to help you defeat the winter blues. I was imagining having a drink while being blasted with panels of full spectrum lights…but that's not exactly what's inside. Yes, they have full spectrum lamps at a couple tables, but on a crowded evening, most guests will not be able to enjoy them. I was a little disappointed by this, but the place turned out to be kind of fun and cheerful anyway. Instead of full spectrum lighting they give you "color therapy" as the lighting inside constantly changes. Red, blue, yellow, green. It's kind of fun, occasionally disorienting and feels pretty cool.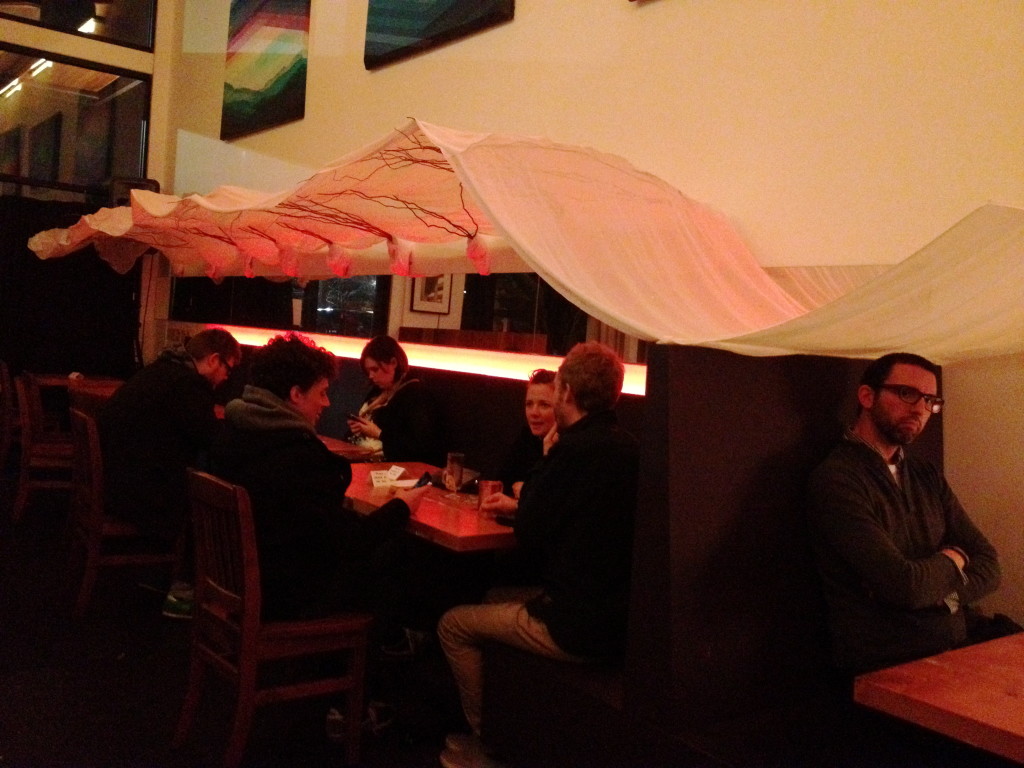 We only had one drink, so I don't have much to say about what they actually SERVE at Lightbar. The drinks were good. Nothing spectacular but very good. I ordered a Moscow Mule and it came in a brass cup, so that was pretty fun. But the prices were affordable with cocktails under $10. Overall, this is great space and I recommend it. It's not going to replace the sun, but combined with some alcohol it will cheer you up.
LIGHTBAR
1401 SE MORRISON
7:30AM-11PM SUNDAY-WEDNESDAY, 7:30AM-2:30AM THURSDAY-SATURDAY