January is dark.  Literally.  Everyone takes down their Christmas lights and the neighborhood goes dark.  It's depressing.  No lights.  No people outside. I hate it.  I know  it will slowly get better, but it's a long haul to summer.  So this month I'm focusing on ways to keep life interesting until the barbeque, back yard, bike ride, beer on the patio season begins.  And my first idea is:  bingo!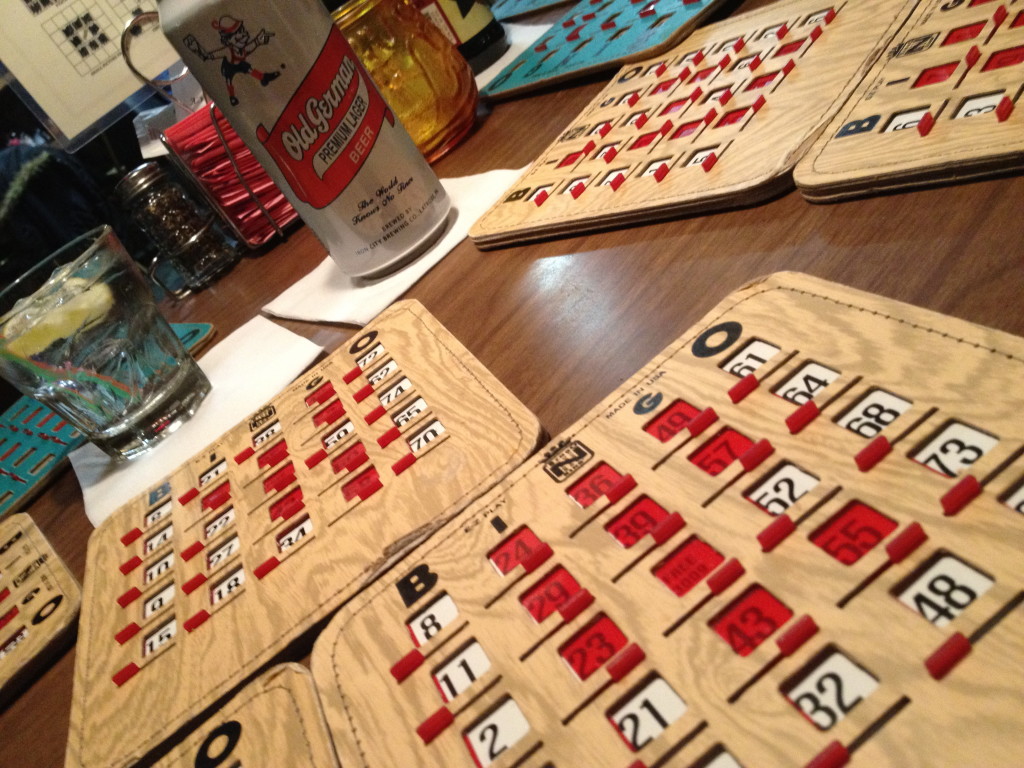 Bingo is fun, it's mezmerizing, nerve-wracking and you can win money.  The Spare Room on NE 42nd has bingo every Monday from 7pm to 9pm, hosted by the Lions Club.  It's $1 a game for 3 cards.  That means you can play 6 cards for $2, and 9 for $3.  Some people do this.  I don't know how, they must have laser focus.  I can barely handle three.  I think they play about 15 games (I'm not exactly sure, I've never made it for the first hour) then there is a blackout round at the end.  In order to qualify you have to have played 12 games that night. The blackout prize the last night I played was as much as $700!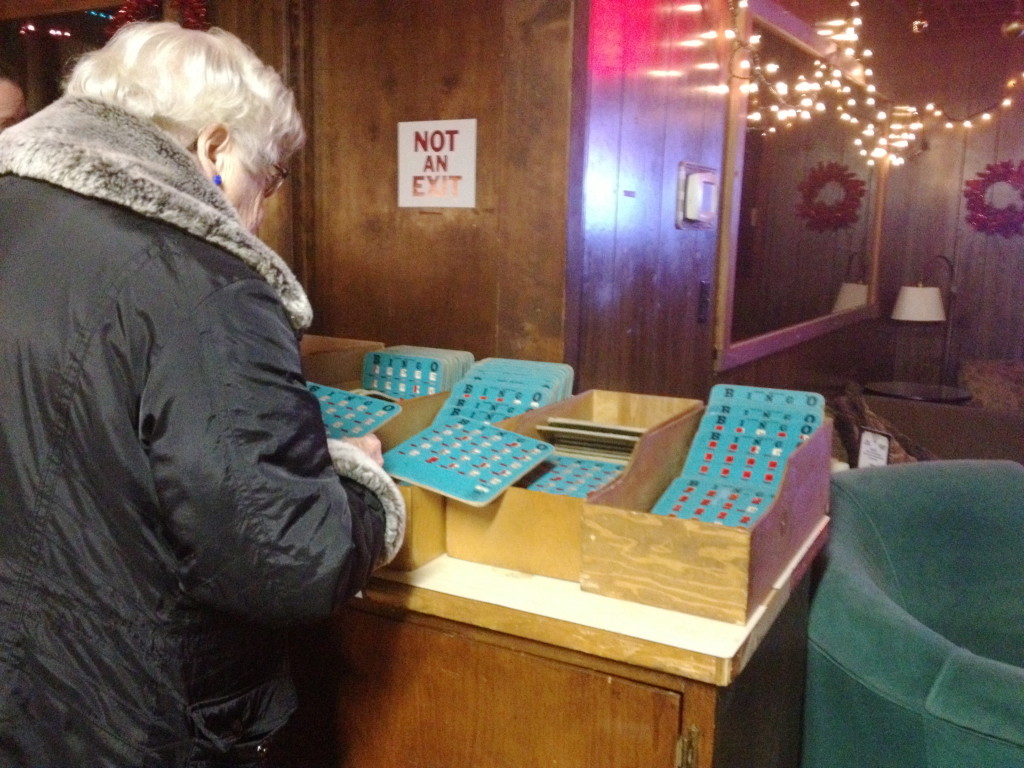 The Lion's Club hosts are really nice and welcoming.  Right away they hook you up with cards (I love their vintage look) and make sure you understand the rules.    They have a couple different twists on what qualifys as a "bingo" but they give you a cheat sheet, so it's pretty easy.  The crowd is focused and quiet, but pleasant.  I've heard horror stories about some nasty people who play bingo at "serious" bingo halls.  I don't think you'll find that here.
If you haven't been to the Spare Room before, it's a cool, although divey, bar.  I think it used to be a bowling alley so it's very spacious.  A great place for a birthday party, if you need a spacious and not too crowded venue.  The drinks are cheap.  The special was a $3 Jim & Coke last Monday.  After bingo, the karaoke begins, but somehow those two events don't really go together in my brain.   So if you need to get out of the house on a Monday night, for $20 you can have a pretty great time at bingo, possibly win some money and even be home before 9:30.
Bingo @ The Spare Room
4830 NE 42nd Ave
Mondays 7pm-9pm