So, I went to Iceland  a week ago.  It was a spontaneous trip as international travel goes.  I had extra vacation days to use, found a great airfare, and a friend who was ready for adventure.  Tada!  A trip was born.  It was incredibly short vacation considering how for we traveled to get there.   We landed Friday morning, flew home Monday.  Short but very sweet.
I've actually been to Iceland once before: in 2005 when I was working as a video editor on Semester At Sea.  There is something about that island… it has an energy and magic that's really enchanting. It's the land of fire and ice, with volcanos and glaciers.  It's drawn me back once and it will probably draw me back for a third visit (or maybe more?).  The first time, I visited during summer when it was light 24-hours a day.  This time we visited in December when it was dark for about 19 hours a day.  Summer is crazy and manic, but it's the tourist season, so beware of crowds.  Winter was nice while we were there but I hear of many people having tours canceled for bad weather. It's also Northern Lights season.  We were hoping to see them, but gave it up once we got there.  Too much hassle for our short visit, plus it was cloudy.   After talking to people there, it sounds  like the best bet for seeing the Aurora Borealis is to spend the night in a town outside of Reykjavik.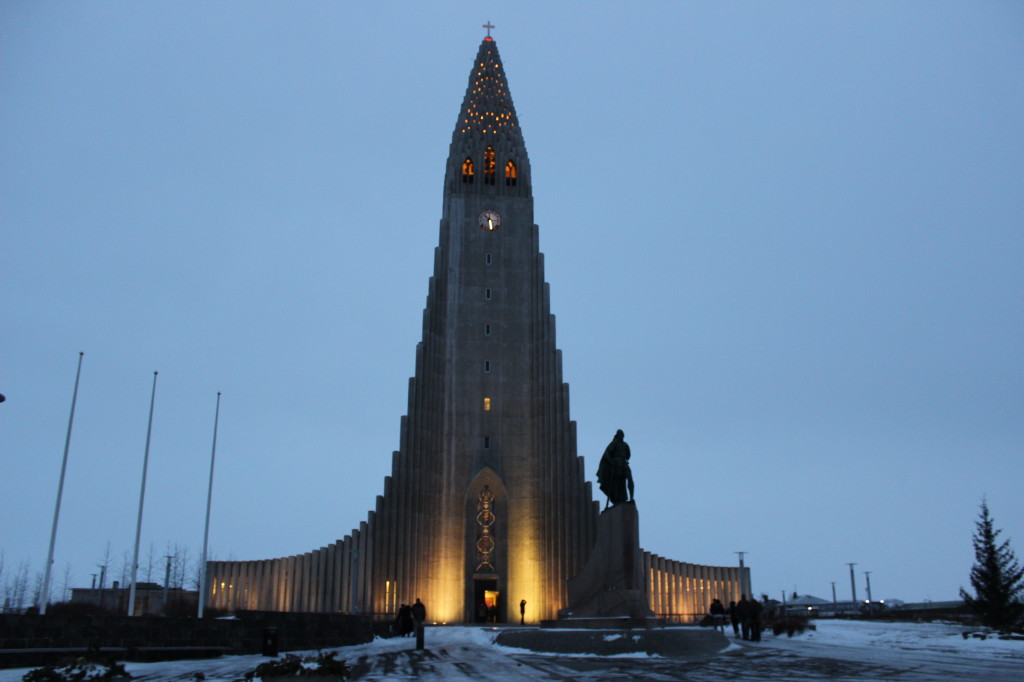 To get to Iceland we flew to Seattle, then caught a direct flight to Reykjavik.  Iceland Air should really pay me for how much I promote their airline.  Here is the deal:  they offer free stop-overs on flights between the United States and Europe.  This means that if you are taking a trip to Europe, on either your way there or your way back, you can stop in Iceland for a few days.  We did not take advantage of that deal this time, but it's important to know about if you ever want to visit.  As for our flight, it was excellent.  The service on the plane was wonderful and they had an awesome in-flight entertainment system.  Thumbs up for Iceland Air.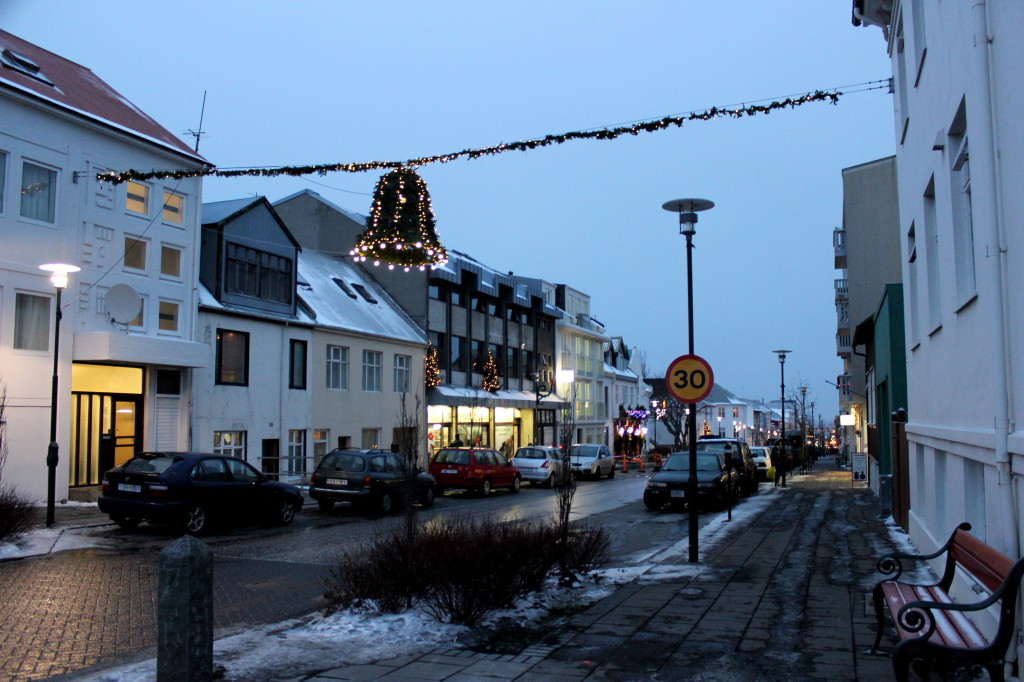 We stayed in an apartment in the heart of the city, that was recommended by a friend who visited over the summer.  The location was ideal and having a kitchenette worked out really well for us.  We were surprised to find that Iceland gets a late start for American standards nothing, including coffee shops, even began to open until after 9am.  It was a little frustrating on our first morning when we were waiting to check into our hotel, but otherwise not really a problem thanks to the coffee pot in our room.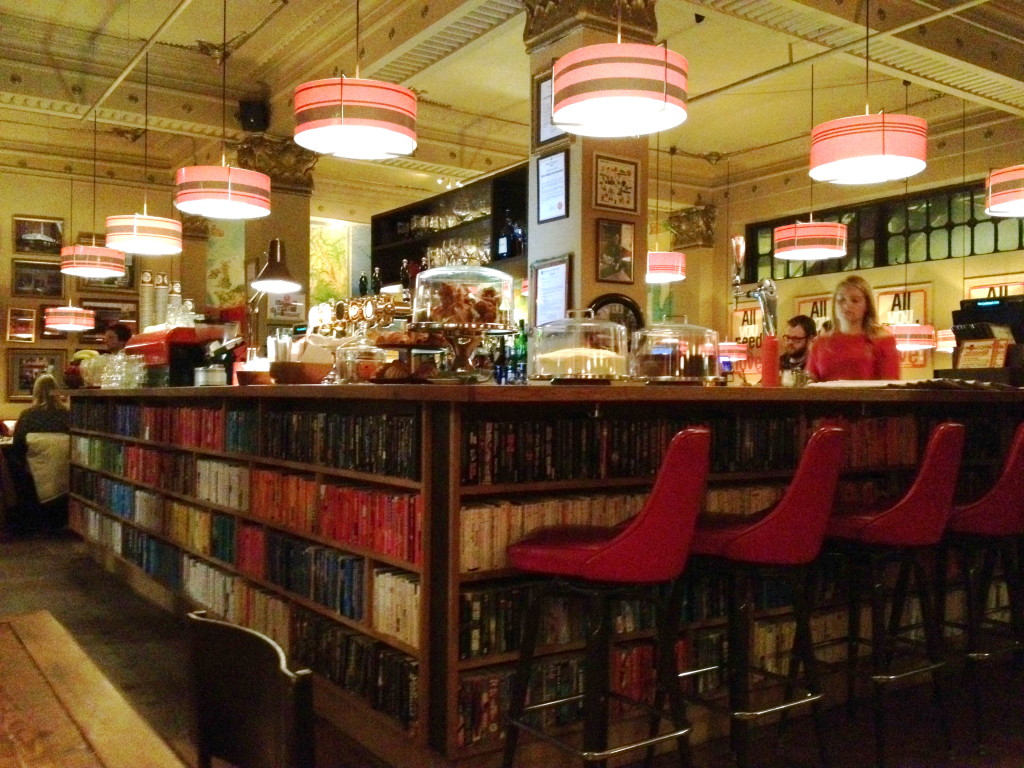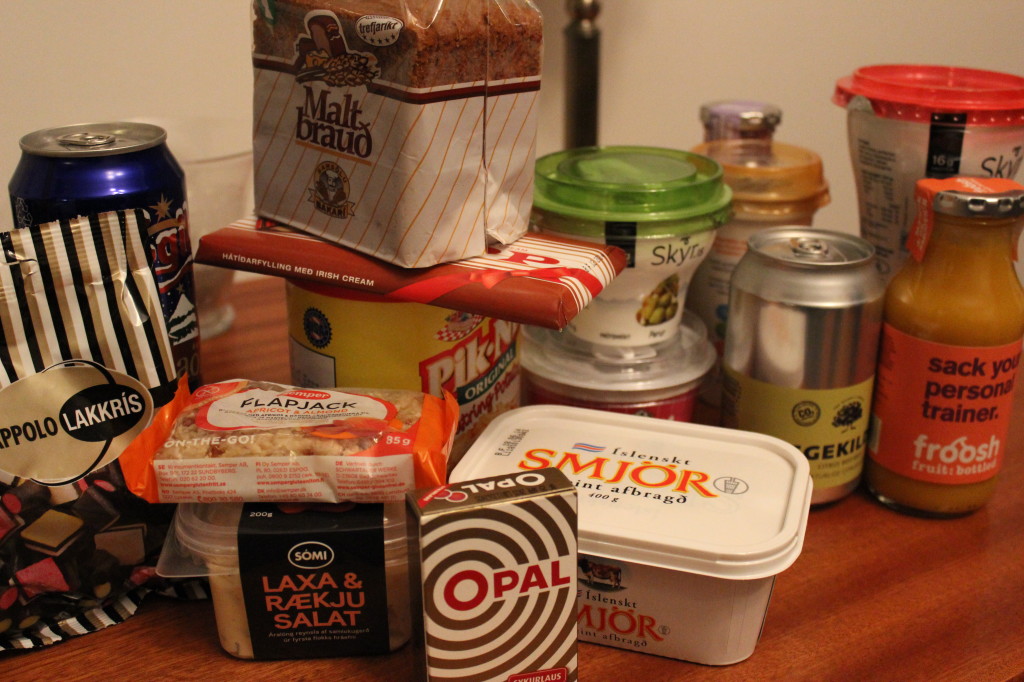 We spent most of the time there exploring Reykjavik.  Lots of walking, but not too much eating.  Food in Iceland is expensive!  We bought our breakfasts at the grocery store to save some money and ate light lunches.  We were kind of obsessed with the hot dogs from Reykjavik's famous hot dog stand.  The secret is french fried onions and a snappy case on the dog.  I think we had three during our 4 days there.  But it's hard to beat at $2.50 each!  We went out to dinner for all three nights, but even at the "cheap" restaurants, it was at least $15-20 for an entree.  Drinking was almost as bad, a pint of cheep beer was about $9.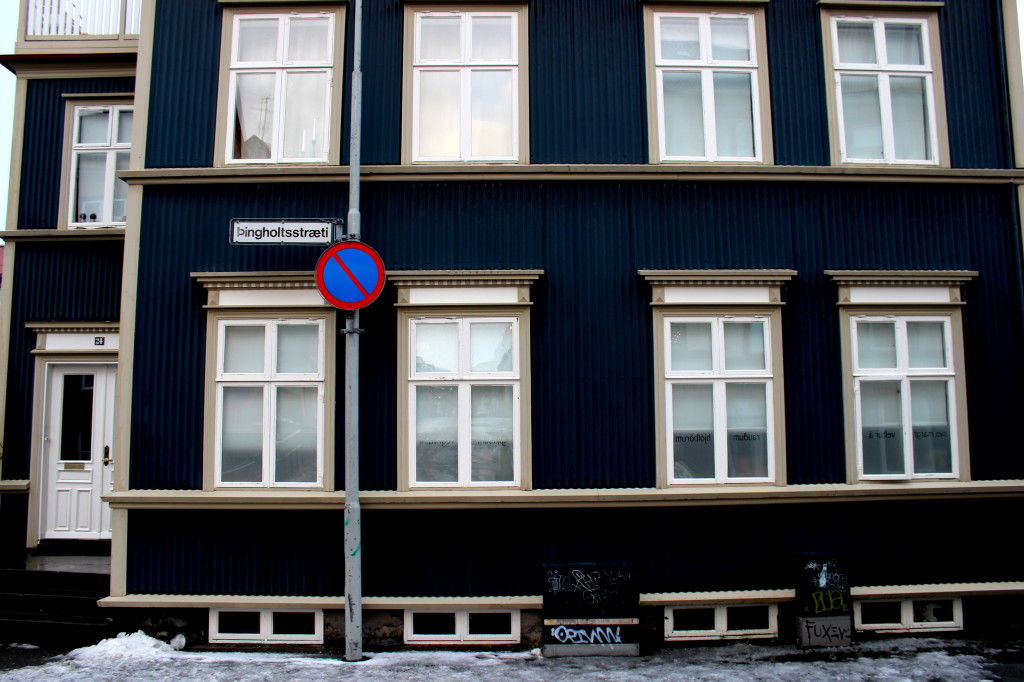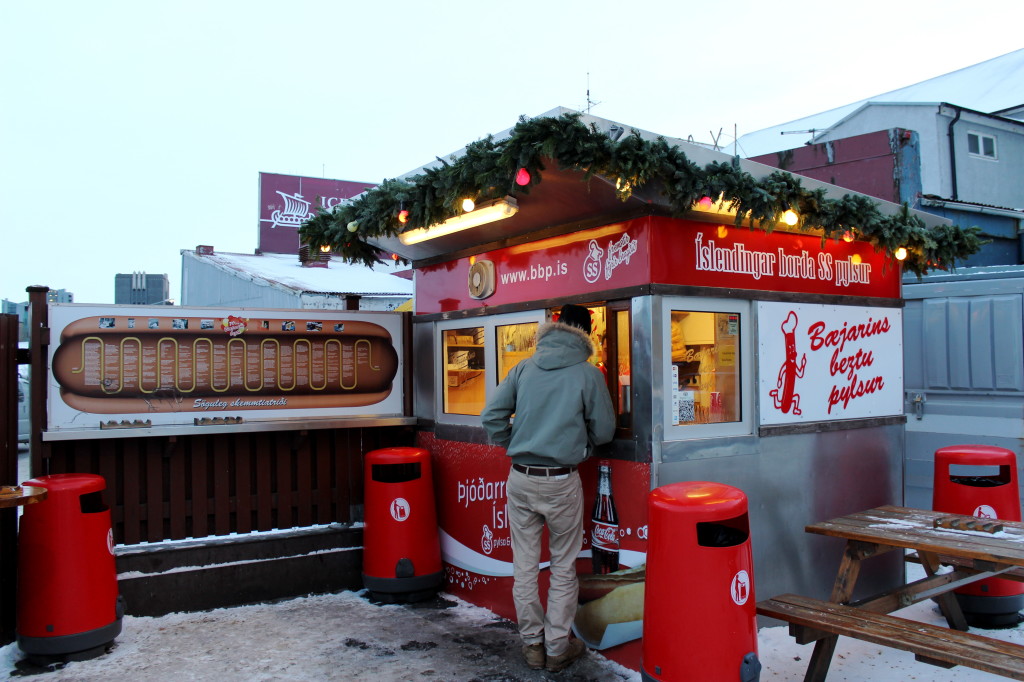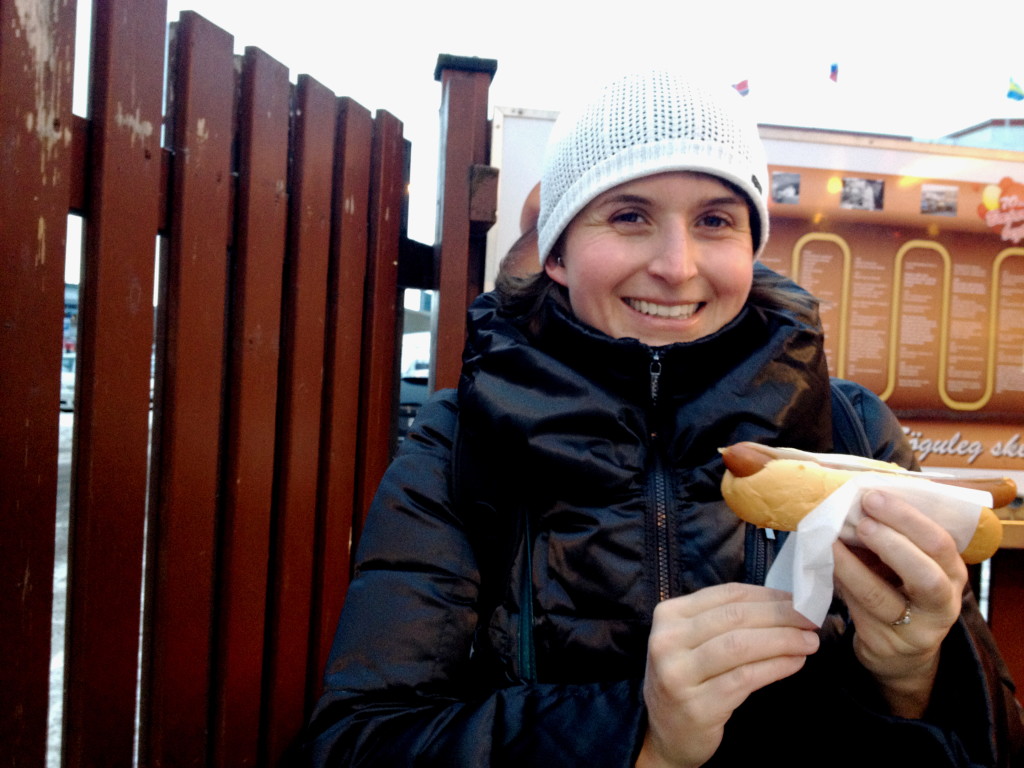 On Saturday we took a tour of the "Golden Circle".  We were considering renting a car, but the weather looked a little suspect.  If it were summer, I would have rented without hesitation.  The bus ride was really fun though.  We visited a national park, a geyser and  the famous waterfall, Gullfoss.  I'm not sure what I loved best, the Geyser was REALLY cool.  We saw a number of eruptions in just the 30 minutes were were there.  But Gullfoss was breathtaking.  It made Multnomah Falls look like a real wimp.  Really, the highlight was talking with the tour guide, he told us some great stories and taught us  lot about the country.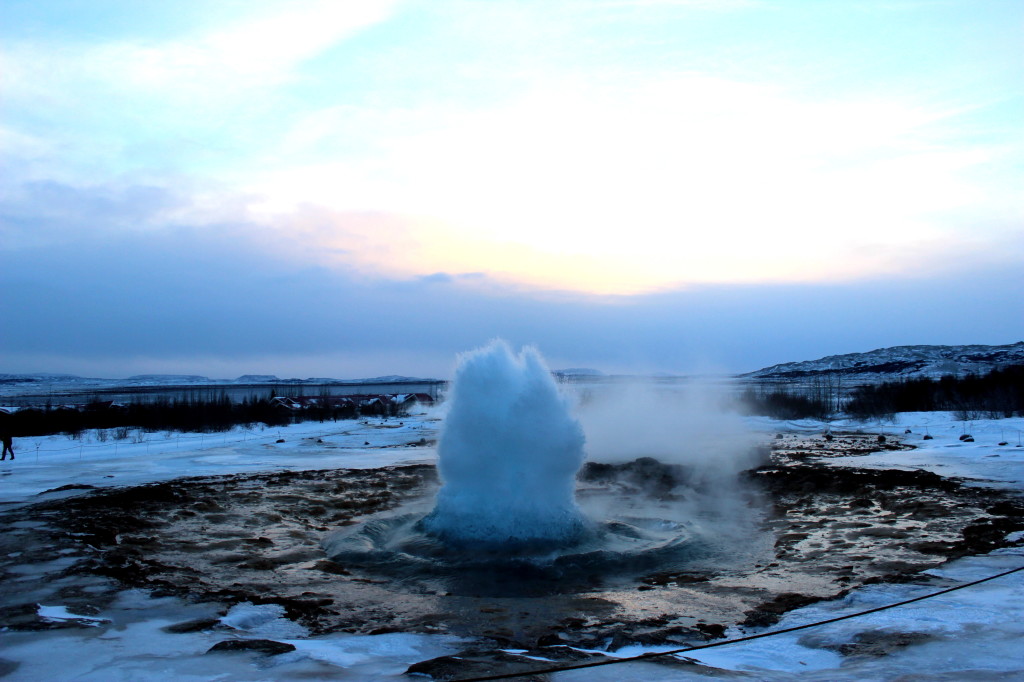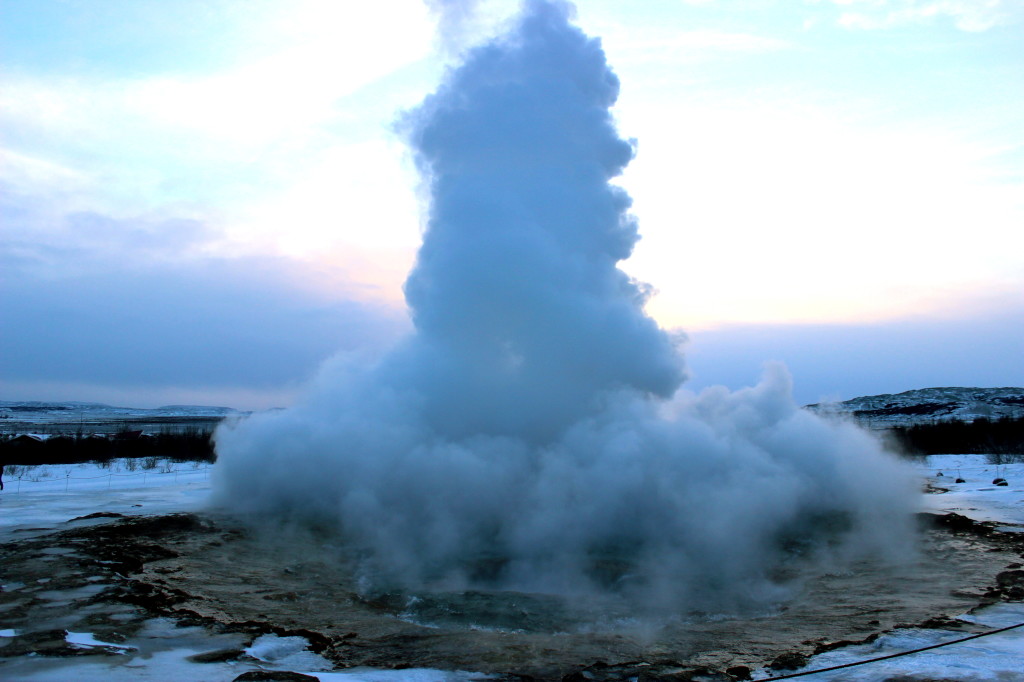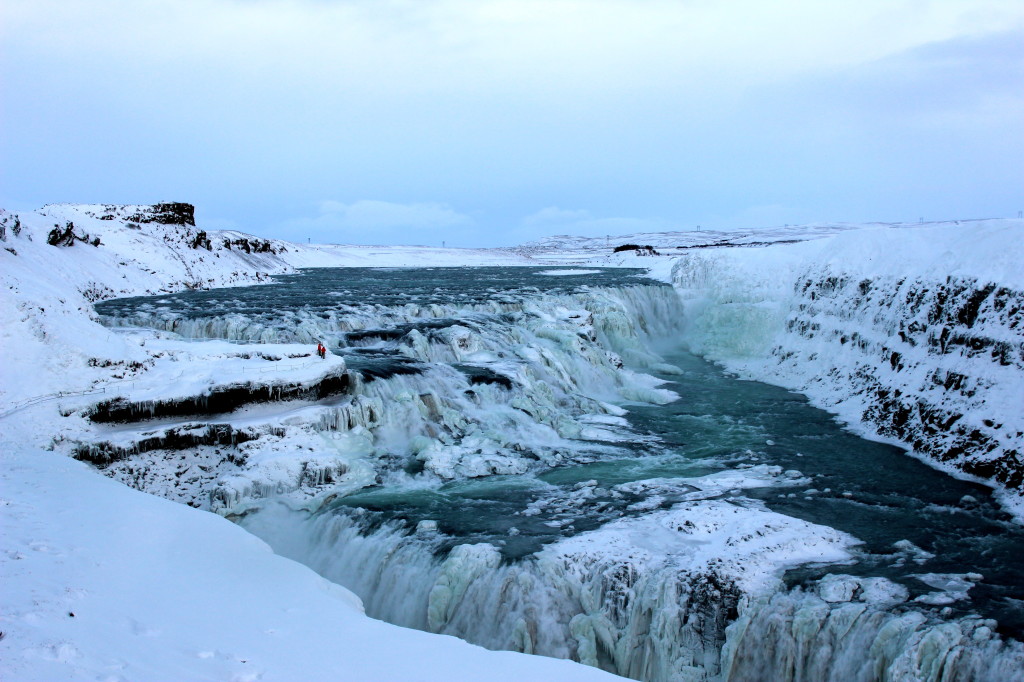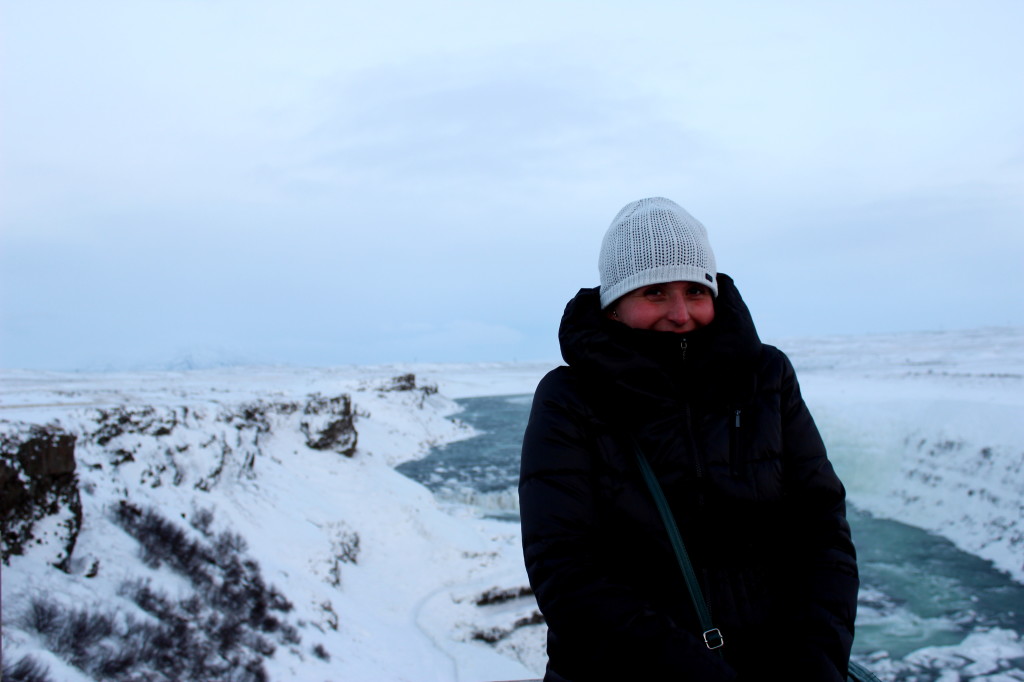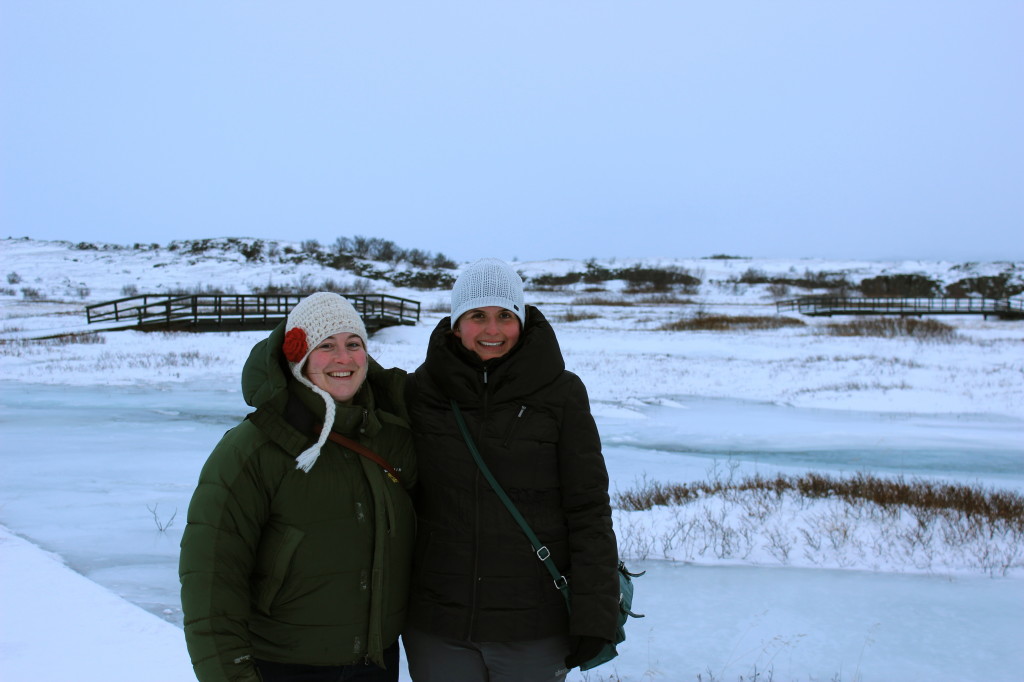 One of our goals for the trip was to soak in Iceland's hot spring water as much as possible and I'm proud to say we did it every day!  We visited all three of Reykjavik's city pools and the Blue Lagoon.  The city pools were a nice experience since we were among locals.  The Blue Lagoon is a huge tourist attraction, but it's a "must-visit".  I skipped it on my last trip and have regretted it ever since.   We spent a couple hours soaking, steaming and swimming before taking a bus on to the airport.  The water is heated from the ground.  Most of it is bath water, but there are a few HOT spots.   A snow storm came and went while we were there which was really neat.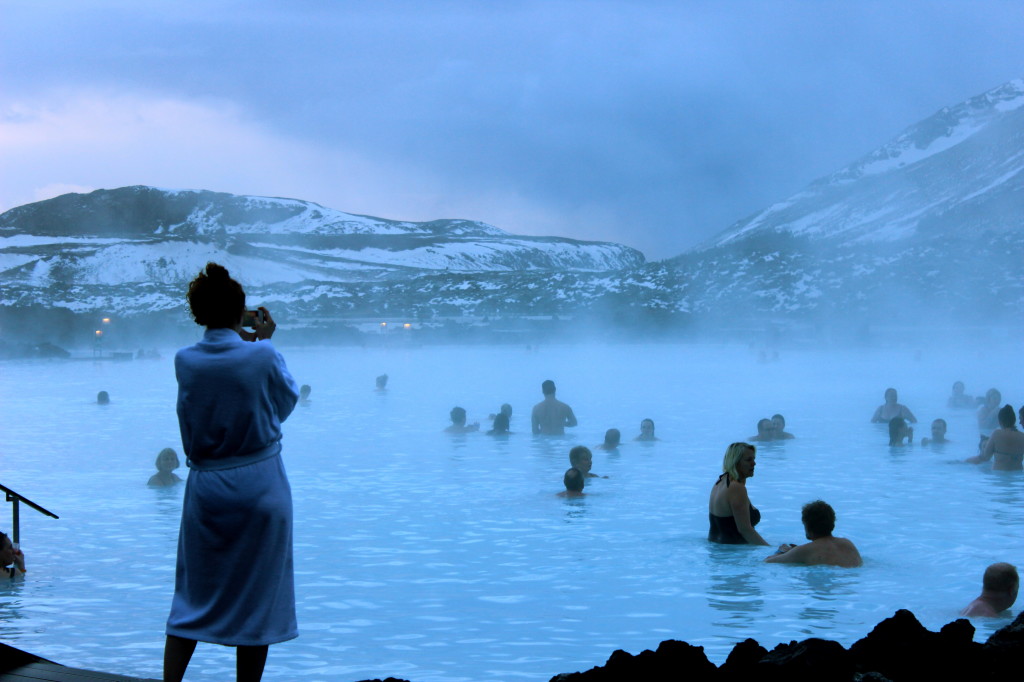 It was a perfect little trip.  Yes, I would have loved to stay longer.  In fact, I'm already dreaming of another visit, but we did as much as we could with the time we had.   If I go again, I want to stay for at least a week and drive the loop around the island called the "Ring Road".    It's 832 miles and I think it would be spectacular with hiking, waterfalls, hot springs, volcanos and icebergs.  But if you're just stopping in Reykjavik, there is plenty to do.  I hope you enjoyed the tale of our little Icelandic Adventure.  Here's to more travel.