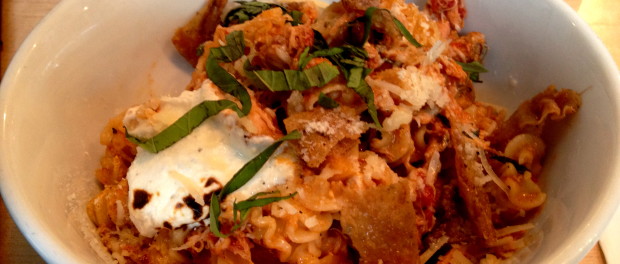 I'm embarssed to say, I'd never heard of Grassa until it tied for 10th place with Racion and Lardo in Portland Monthly's  10 best restaurants of 2013 list.  The three retaurants share a block in Portland's West End.  Grassa has the same owner as Lardo, but while Lardo is all about sandwiches, Grassa focuses on pasta.  They make all of it in their open kitchen along with some fantastic sauces.  I stopped in twice this week.  Once for lunch by myself, the next time for dinner with my husband.  Both times were great.  My Jacob even suggested it to some tourists we met on the street after dinner.  I hope they went.
For lunch I ordered the Radiatore which is pasta with braised chicken, crispy pancetta and a glob of homemade ricotta served in a tomato sauce.  The chicken was so tender, falling apart on my fork, that I thought it was pork for a while.  The whole dish was excellent, so excellent I thought to myself   "Jacob has to try this".  And he did,  because we came back that weekend.
This time we went all out with two entrees, meatballs, garlic bread and some beers.  I had the  Mezze Rigatoni, which they describe as a Sunday pork ragu.  It was good but very similar to the Raditore.  The meatballs were a nice addition to the meal but on their own nothing to write home about.  The garlic bread was crusty (in a good way) and was served in a cute little bag.  We both used it to sop up the extra sauce.  My only real complaint is their lack of beer selection.  They only had one IPA, but it was a really good one.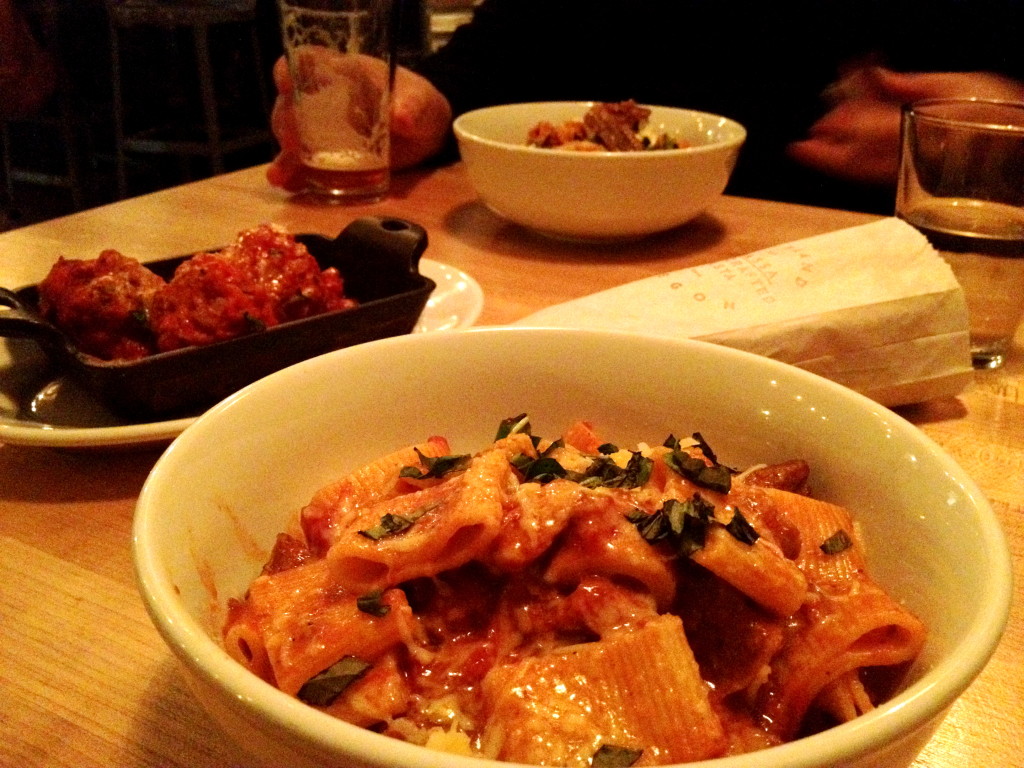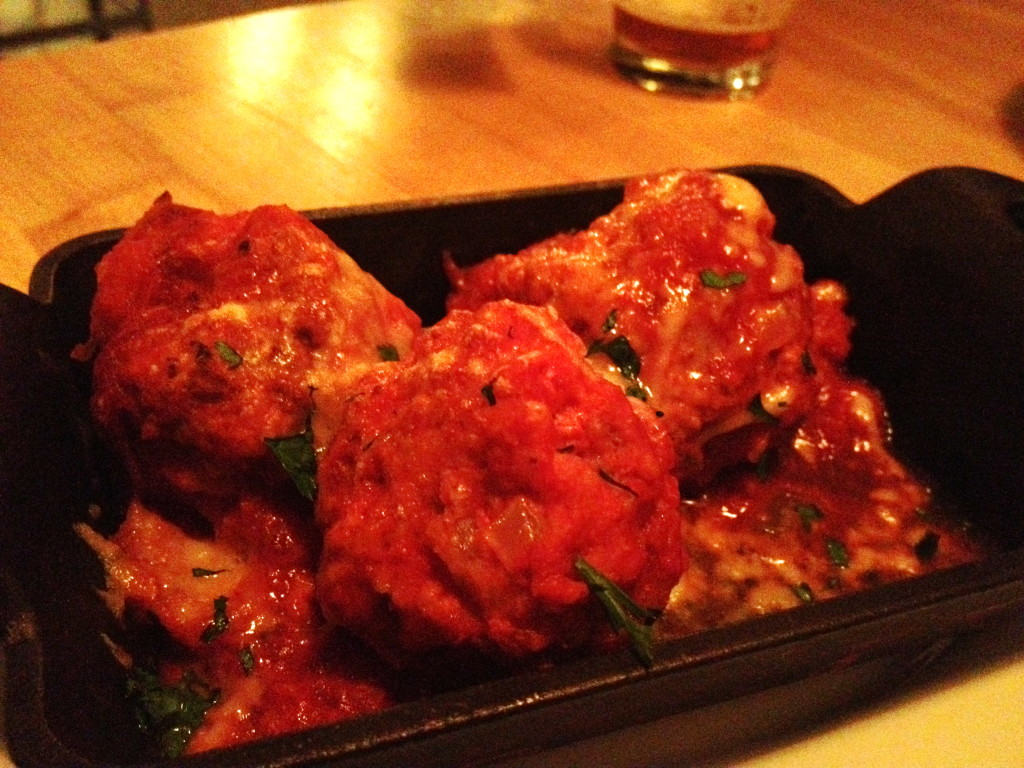 I have mixed feelings about their serving process.  You order at the door when you come in, then find  spot at one of the communal tables or a booth.  It can be frustrating if you have a group or special needs like the family with a baby on Sunday night.  But they do come round and take additional orders for food or drinks at the table, so you don't have to wait in line a second time.
So four thumbs up for Grassa.  It's in a nice location, has decent prices (around $10 for an entree) and really great homemade food.  I will go again… and recommend it to more tourists I meet on the street.
GRASSA
1205 SW WASHINGTON
OPEN 11AM-10PM EVERYDAY