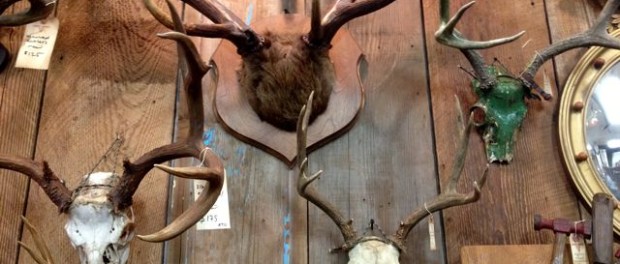 I've been shopping for a new coffee table for my living room.  I have a couple specific styles in mind, so it's kind of a treasure hunt to find exactly the right style, at the right price.  So I thought I'd stop by a new place I'd heard about called the Grand Marketplace.  I was a little worried it would be "antique" type stuff but luckily, I was totally wrong.  This is place has an amazing selection!  Totally my style.
In fact this place is  little "Portlandia".  Their next advertising campaign should be "Portland's antlers, taxidermy and vintage type writers headquarters".  I mean, "putting a bird on it" is so 2008.  Now it's all about antlers.
All joking aside, this place is really cool.  It's a consignment marketplace where vendors each have their own spaces, so it feels like a bunch of tiny little stores.  It's primarily furniture and home decor, but there were a few racks of clothes too.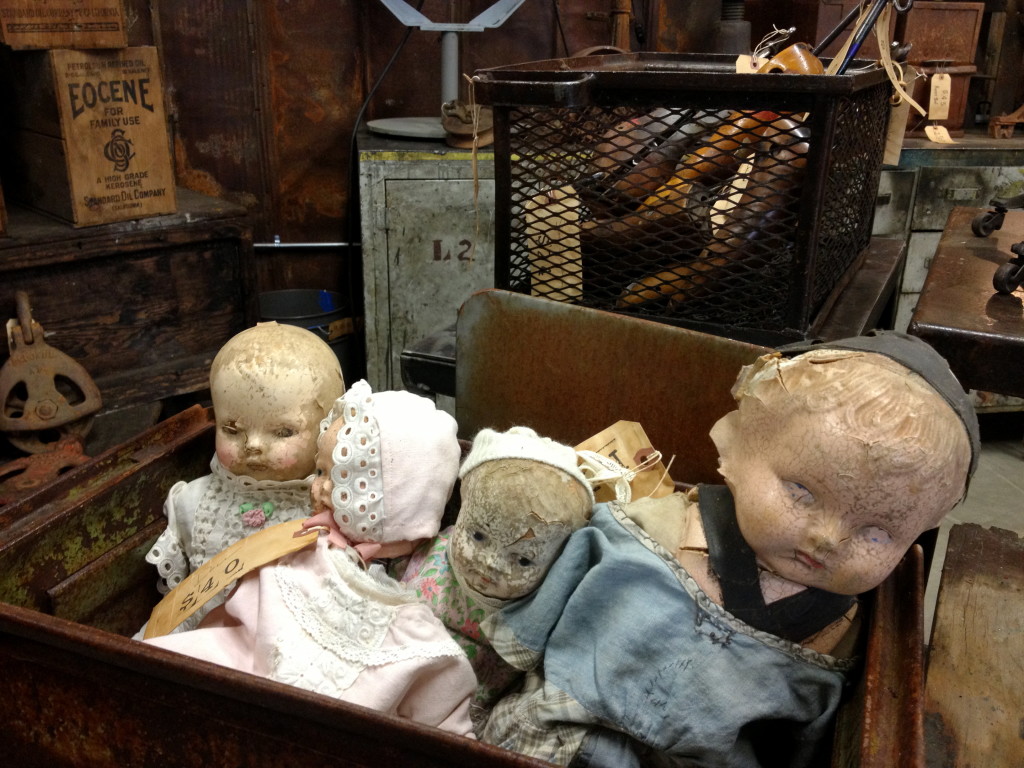 I had a great time looking around and the staff was really helpful.  I told one of the sales people what I was looking for and she took me around to about 5 vendors that had cool coffee tables.  I did not buy anything that day, but it was a good warm up for Christmas shopping.  And I got some new decorating ideas.
The place is a little spendy but they had some incredibly unique stuff. If you are looking for a signature piece for your home, this would be a good place to start looking.  A REAL taxidermy bear?  How about a bobcat?  This butcher block was so impressive, there was a crowd gathered around it for a while.  But… it's $1,000.
It's easy to find, right off the Morrison Bridge on Grand Avenue.  They even have a parking lot in back!  Easy.  If you have someone that's tough to shop for or has eclectic tastes, stop in to see what you find.  They didn't have any coffee tables that fit what I was looking for, but I'd go back to look again in the future.
GRAND MARKETPLACE
1005 SE GRAND AVENUE
MONDAY-SATURDAY: 10AM-6PM, SUNDAY 11AM-5PM