UPDATE 3/20/14:  THE CHEESE & CRACK CART HAS BECOME THE CHEESE & CRACK SNACK SHOP.  IT IS ON SE 28TH AVE, JUST SOUTH OF BURNSIDE.  YOU CAN READ MY REVIEW OF THE CHEESE & CRACK SNACK SHOP HERE.
First of all, this place has the best name in the world: Cheese & Crack.  Cheese kind of is my crack.  I love ordering cheese plates at restaurants, I love cheese bars, I love the cheese department at the grocery store…then again, I don't know any one who does not love cheese.  So, when I heard about this cheese CART, I put it on my short list.  First thing to know:  this cart is in an unusual place.  It is in an alley off Hawthorne.  It's not in a traditional Portland cart "pod," so I hope they get enough business.  I was the only one there on Friday during the lunch hour.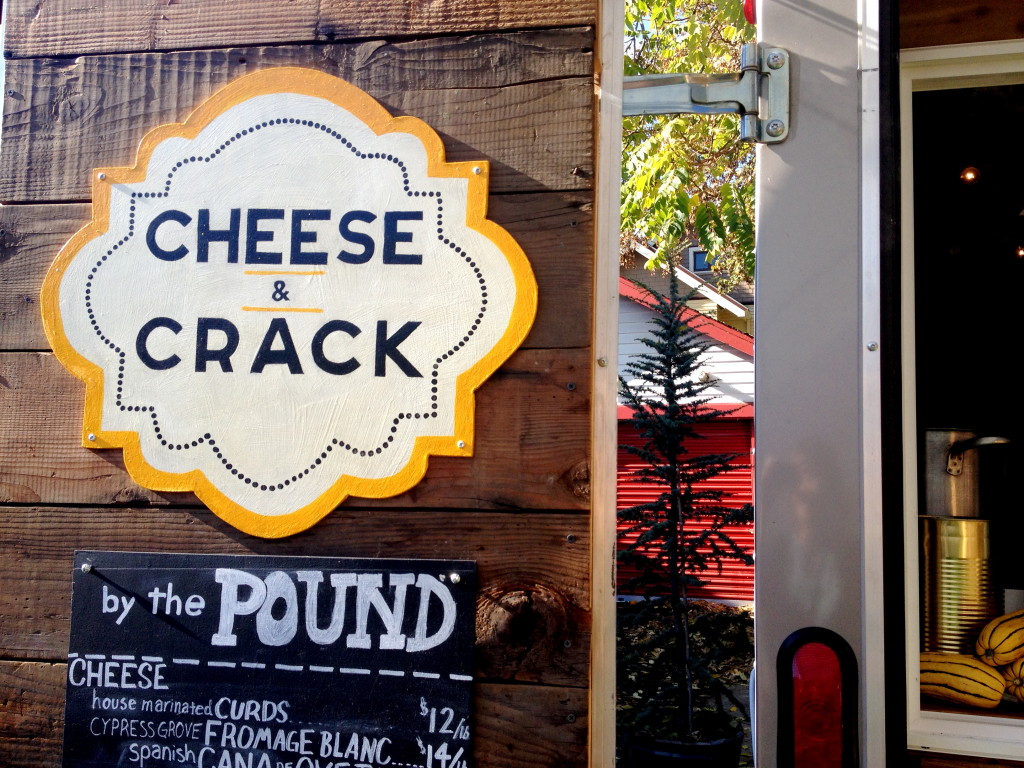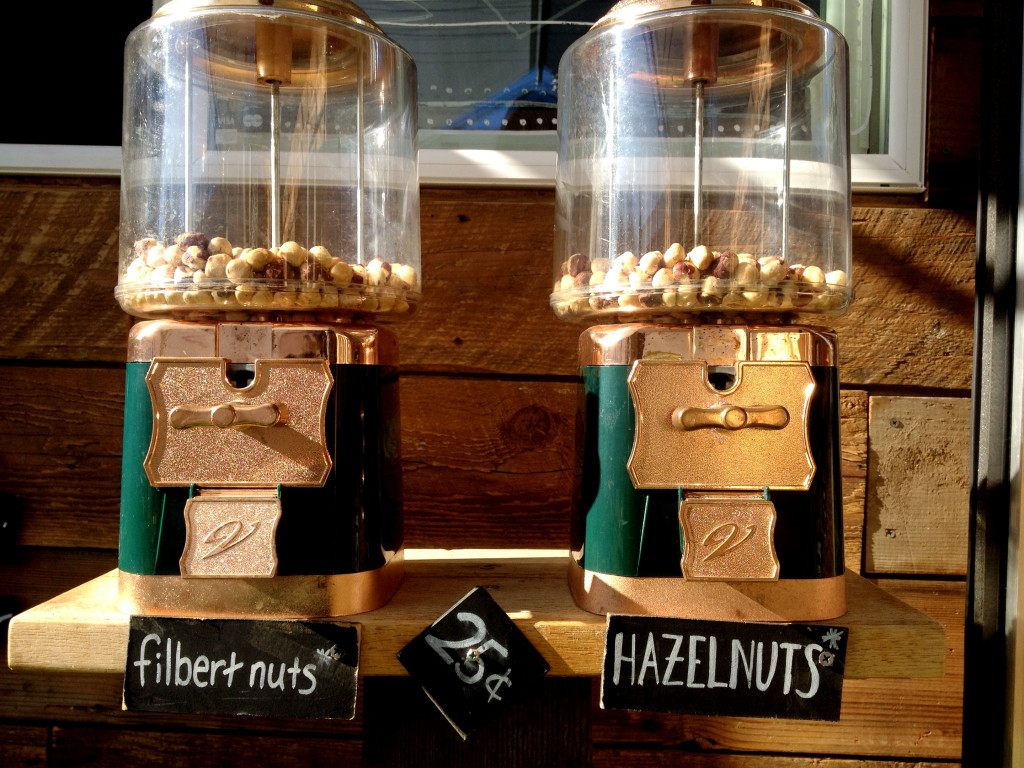 I ordered a "box" which was a great size for lunch.  It's a "mix-and-match" menu, so I tried the butter crackers and oatmeal cookies (they were more cracker-like than cookie).  Then I picked two cheeses:  Brie Brulee and Cascade Creamery's Cloud Cap. One hard cheese, one soft.  They also have some meat selections, but I stuck with the cheese.  Finally, 3 sides:  olives, apple butter and cornichons.  It's all attractivly served in a little pizza box.  I loved it.  The brie was amazing.  The outside was caramelized with a torch right before it was served.  What a great idea!   The apple butter was delicious and went well with both crackers and cheeses.  I really liked the olives, they were salty but not too overpowering.  The little pickles were a nice sour contrast to the sweet apple butter.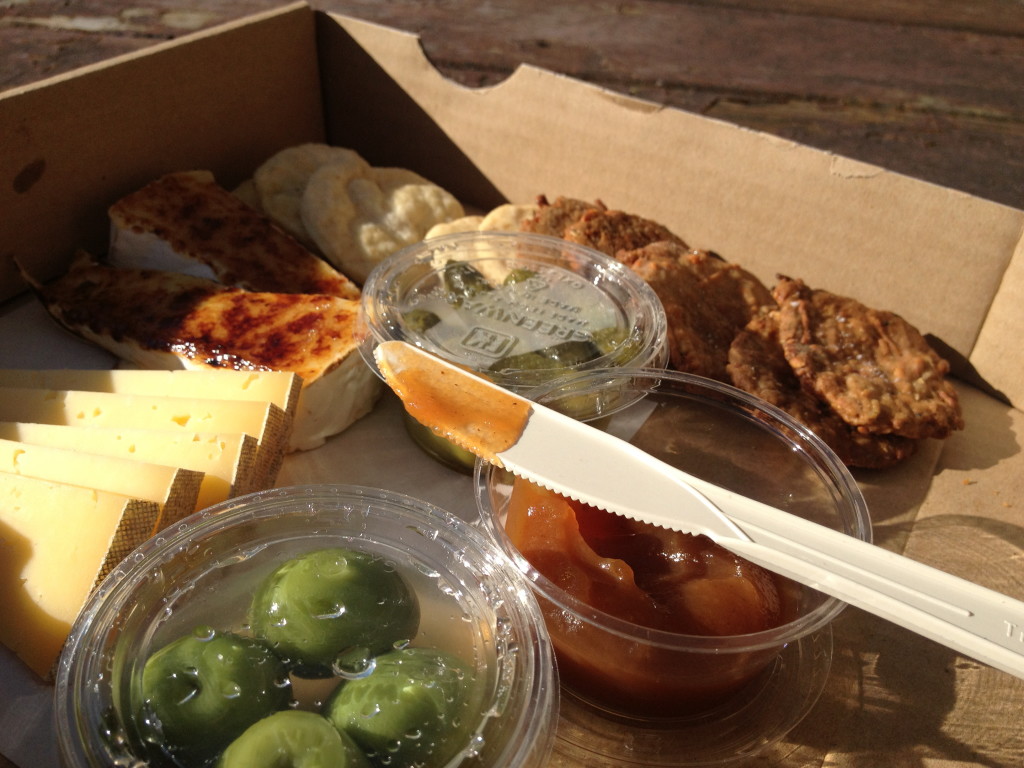 Cheese & Crack was just…fun.  Designing the box was fun and it was fun to eat. Usually when I order cheese plates at restaurants I have to share it with other people, so it felt really indulgent and luxurious to have all of the cheese for myself.  On the weekend they serve soup, which I bet would be a very satisfying addition to the meal.  Go get yourself some crack.  Enjoy!
CHEESE & CRACK
JUST NORTH OF HAWTHORNE ON SE 33RD AVE
THURSDAY 11AM-3PM, FRIDAY & SATURDAY 11AM-8PM, SUNDAY 12PM-5PM