For the last couple years, I've ben working the average 8-5 job.  Every morning, slamming a drip coffee from the Starbuck's next to my work, because I can get in and out in less than 90 seconds.  But then, things changed.  I was recently moved back to the night shift.  I'm not happy about this.  It sucks for a variety of reasons, like seeing my husband, playing volleyball, and generally having a social life.  But being negative is not my nature, so I'm looking on the bright side, and using this opportunity, to visit some of our amazing coffee shops.  And drink good coffee again.
This week I headed over to the Roman Candle Baking Co. for a "light" lunch.  Roman Candle is right in the middle of the super hot part of Division.  It's a huge space right across the street from the brand new Pok Pok noodle shop, Sen Yai, and next door to some of the most acclaimed restaurants in Portland like Ava Gene's, Salt & Straw, Sunshine Tavern, and the original Pok Pok.  Roman Candle is owned by a man named Duane Sorenson, most famous as the co-founder of Stumptown Coffee.  But he also owns the Woodsman Tavern, Ava Gene's and Trigger, an awesome tex-mex place that just went out of business.  Bottom line, this guy knows what he's doing.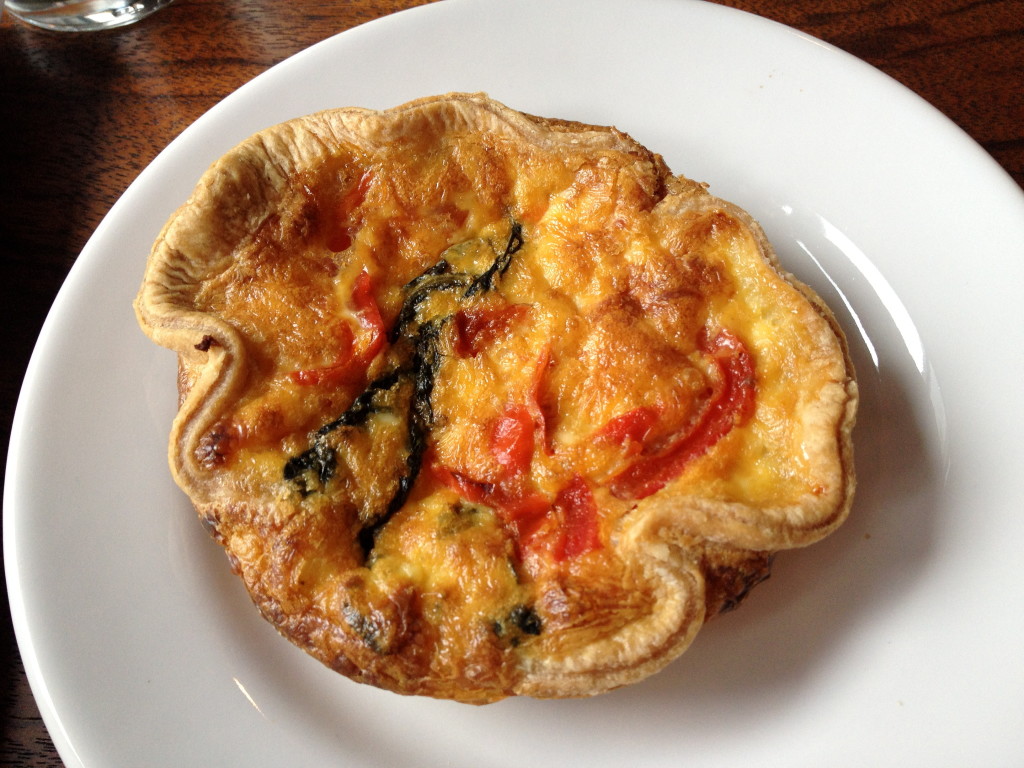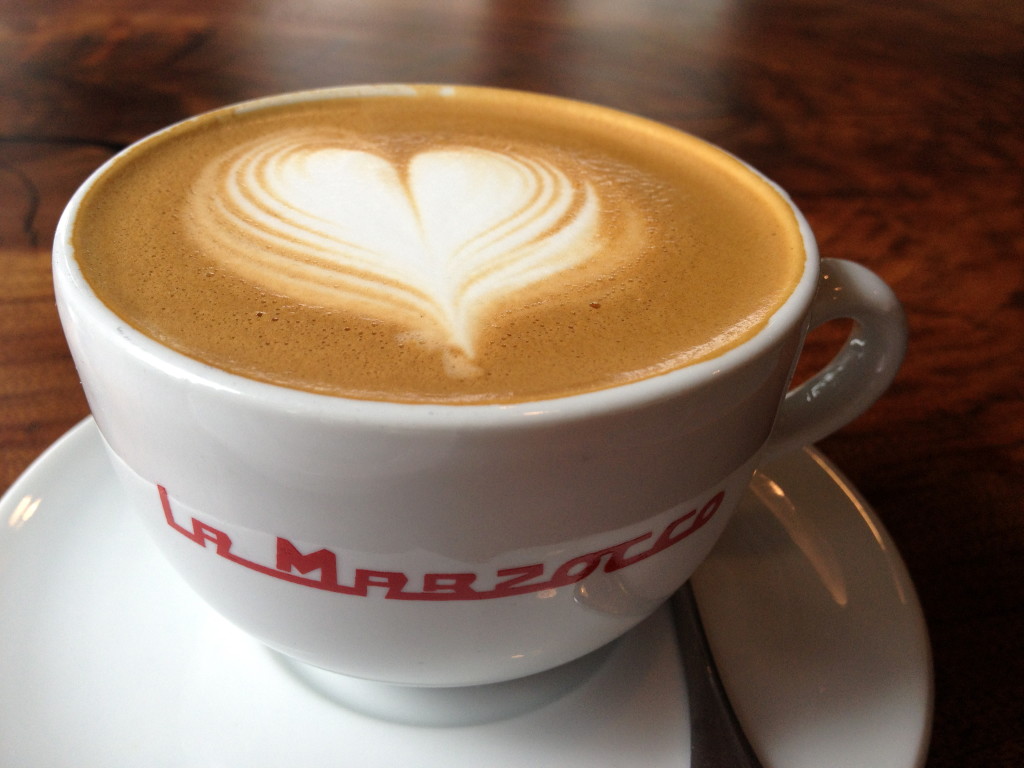 I stopped in for lunch before work.  My plan was to get a sandwich, but the savory quiche in the pastry case won me over.  Combine with a beautiful capuccino, it was a great little lunch.  The quiche was fantastic, especially the crust.  It was flavorful, buttery and flaky, but still soft enough to hold together when cutting with a fork.  The coffee was  excellent with a nice sweet espresso flavor and fluffy steamed milk.  At the end of the meal, I was still a little hungry, so I decided to go for a little dessert.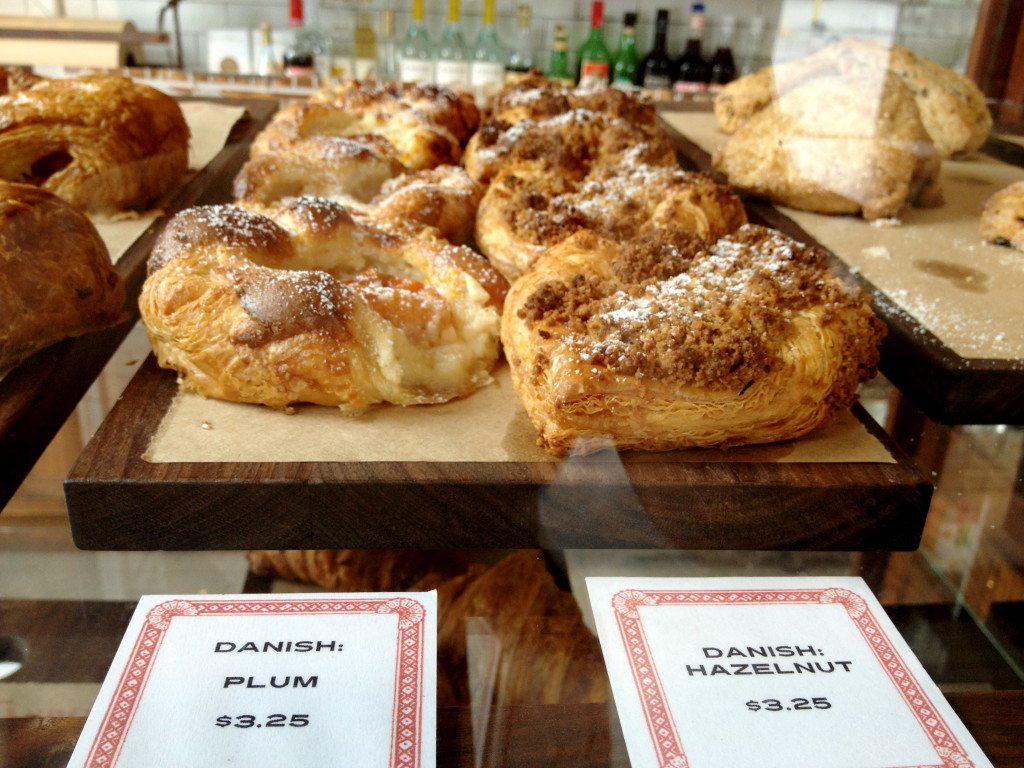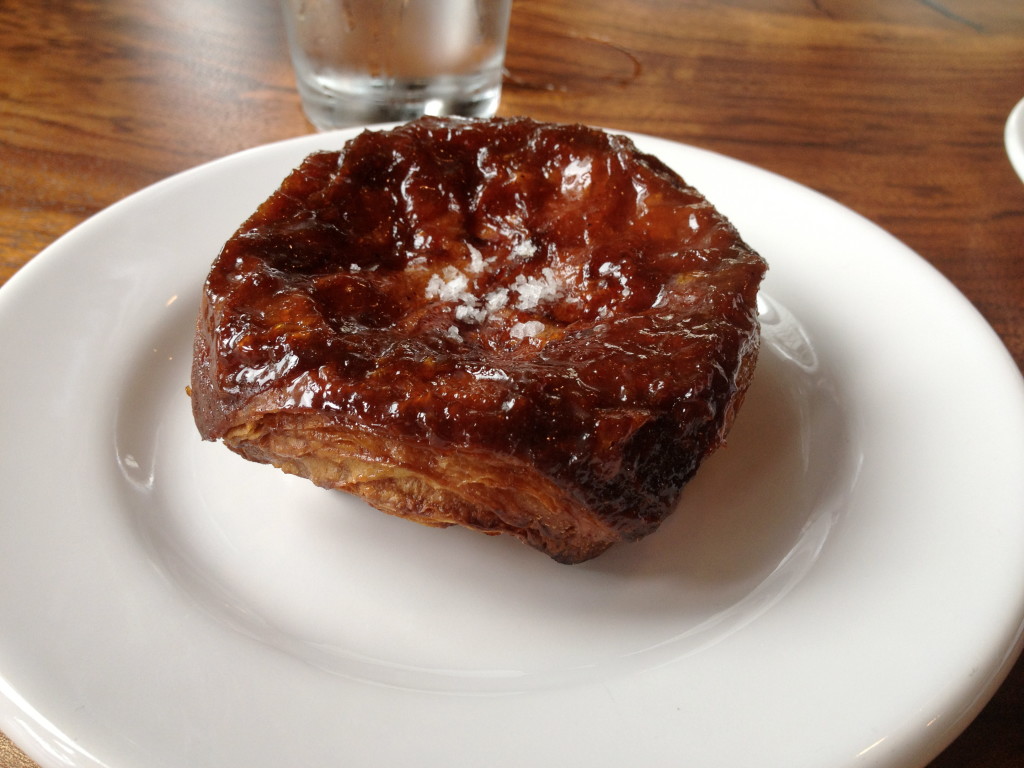 I had read about the Kouign Amman (pronounced a "Queen Amon") on Yelp so I decided to try it.  The server even told me I was lucky to get one this late in the day (1pm) because they usually sell out.  It's made with croissant dough and baked with sugar in a muffin tin so the sugar carmalizes on top.  It was good.  Crunchy, crumbly and messy, but not really my thing.  I'm not a fan of the burnt sugar taste.  But I'm glad I tried it.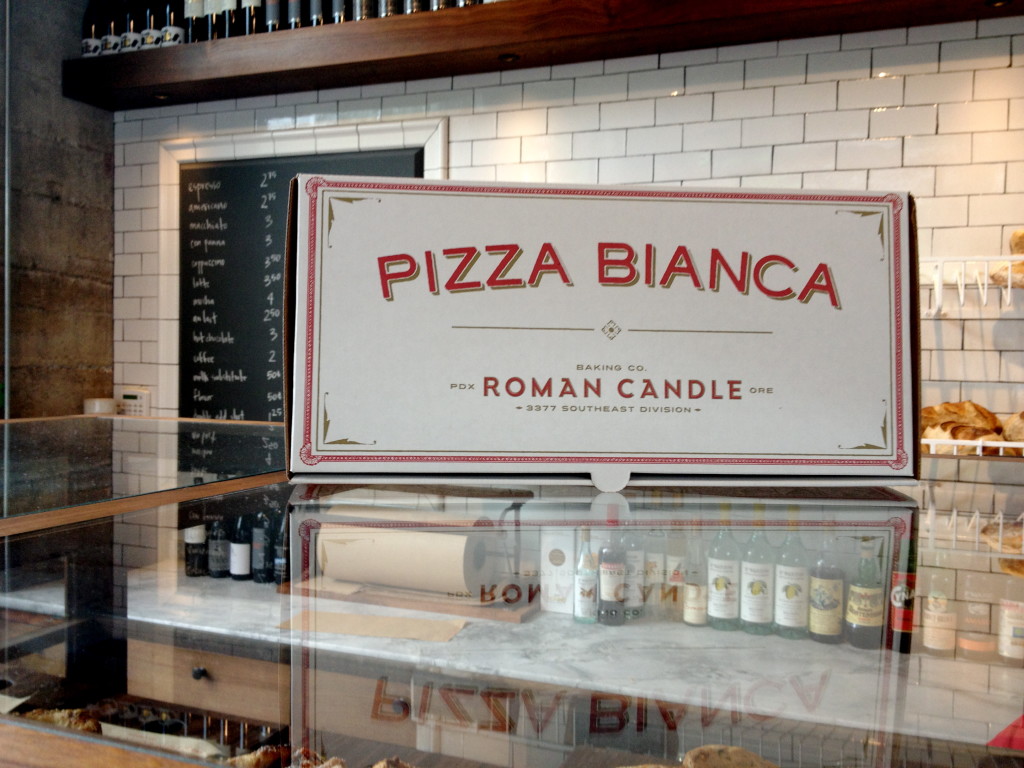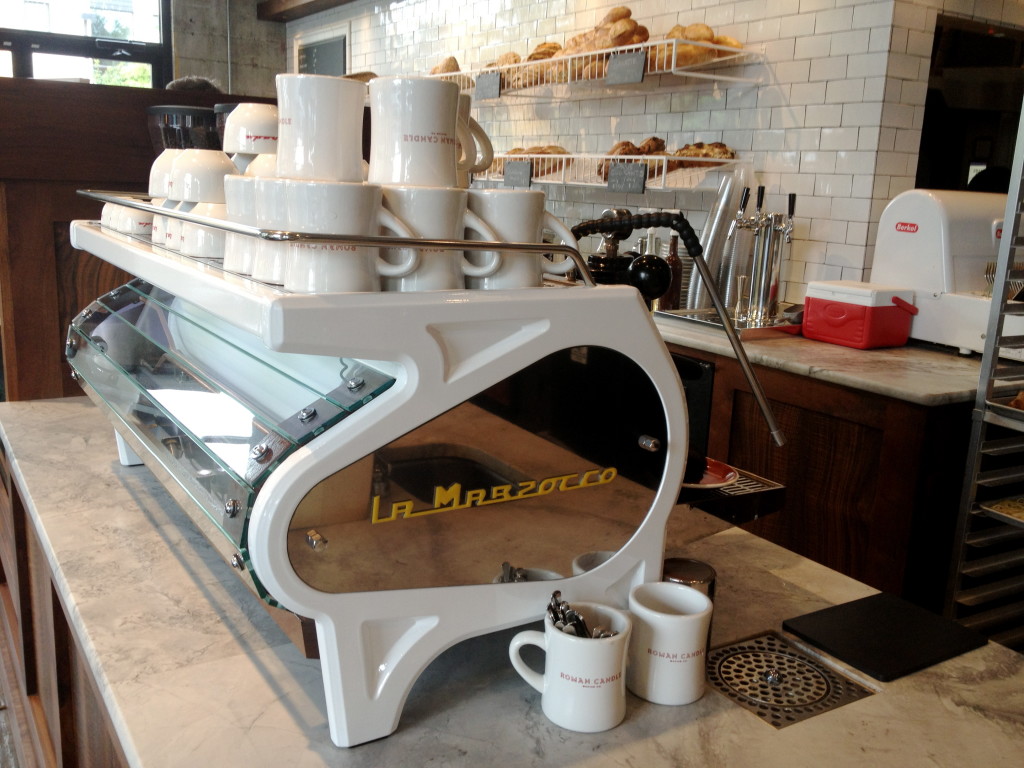 The baked goods I tried were excellent, the coffee was great, but I'd really like to go back for dinner.  They specialize in Bianca Pizza made in their wood-fire oven.  Dinner is served every night from 5pm to 10 pm.  Let me know if check it out.
ROMAN CANDLE BAKING CO.
3377 SE DIVISION