Portland Preservation Society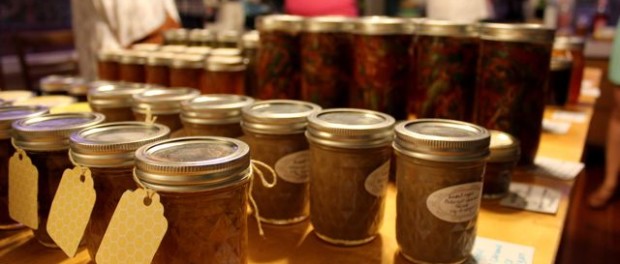 I am feeling  so inspired after attending my first meeting of the Portland Preservation Society.  It was so fun to spend a couple hours with others who share a hobby.  To see what they make, the flavors they use and talk technique.  I've been canning on my own (as opposed to helping my Mom when I was a kid) for about three years now and I need some inspiration to break out of my jam and salsa rut.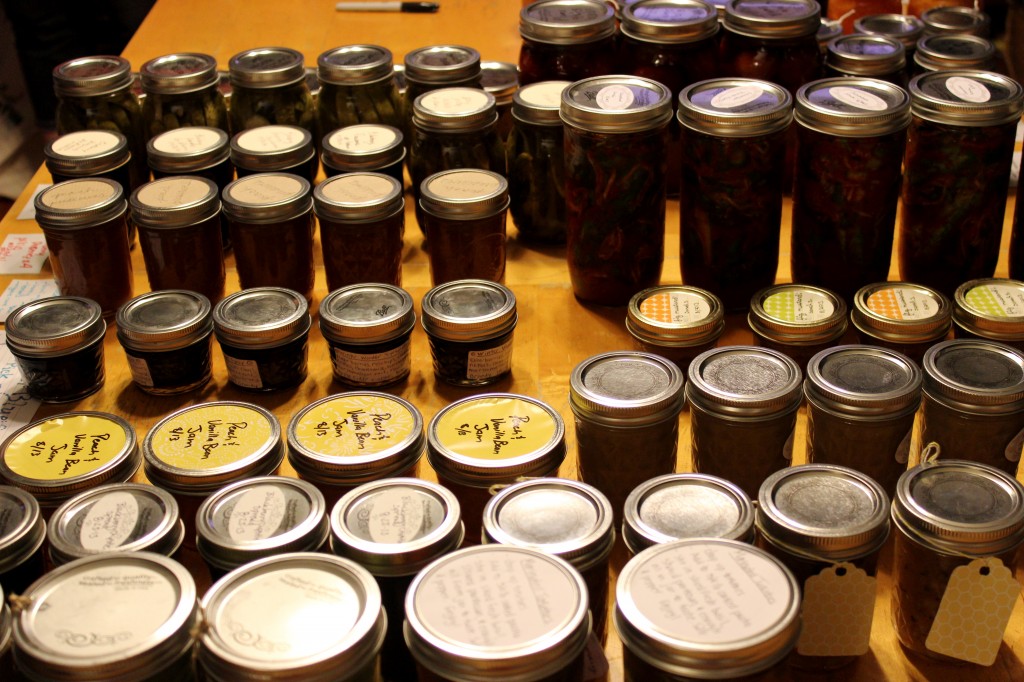 I first discovered the Portland Preservation Society through social media. Someone linked my post on how to make Strawberry Jam to the group and ever since, I've been wanting to attend.  Amazingly, the meetings were getting far too big, so they've started selling tickets but only for a couple bucks. This month the meeting was hosted at a private home right off of Hawthorne.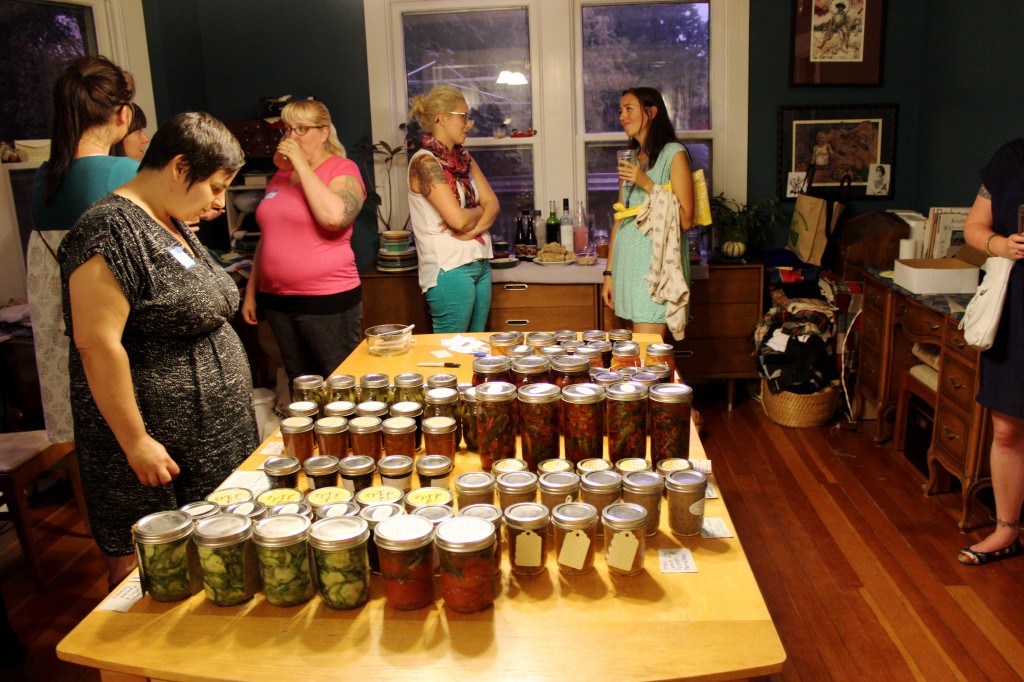 How it works:  Everyone is asked to bring 5 jars (or bottles or bags) of preserved foods and some food to share at the meeting. My contribution was 5 jars of Peach & Vanilla Bean Jam from one of my favorite blogs, Annie's Eats. After an hour or so of chatting and mingling, the trade began.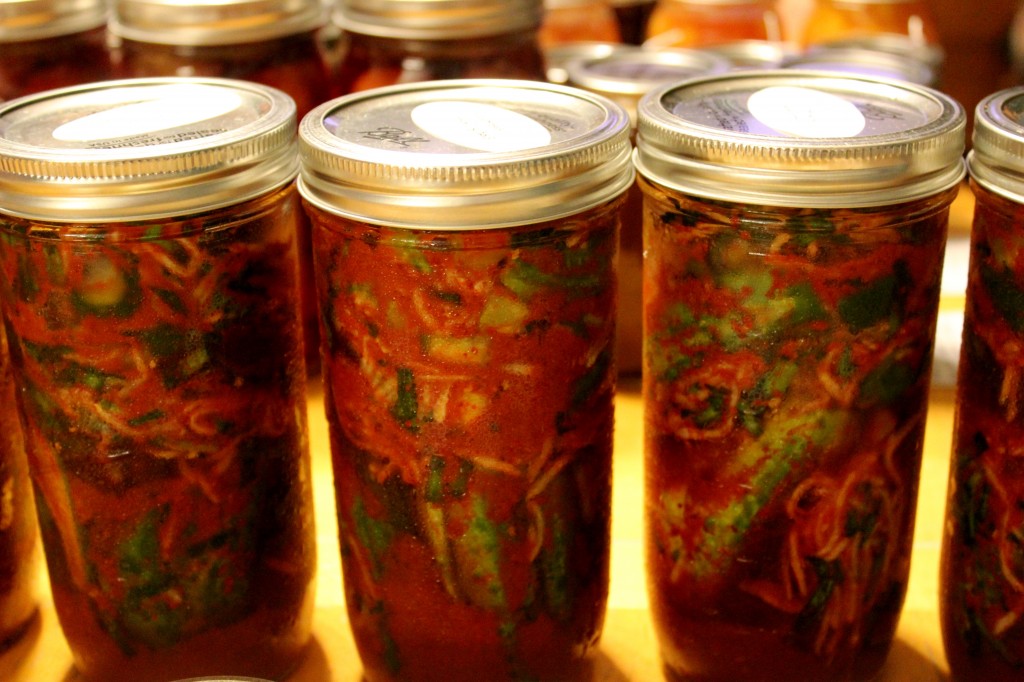 First every one introduced themselves and talked about what the made: ingredients, shelf life, serving suggestions. Then we just went around the circle. Each person taking one item until everything was gone. The most popular item at the meeting was cucumber kimchi.  Everyone went crazy for it!  I did not get a jar, but it looked beautiful!
At the end of the night I took home on jar each of:
1) Garlic Dill Pickles
2) Fig Mustard moo
3) Blueberry Chipotle Spread
4) Baked Apple Coconut Caramel Sauce
5) Grandma's Refridgerator Pickles
Now I am so excited and inspired to go to the next meeting with something creative and a little out of my comfort zone. Will it be marmalade? Infused Oil? Homemade liquor? Marinara sauce? We'll see. But if you are interested in attending a meeting, watch their Tumblr page, or join their Facebook group for announcements.
And remember their motto:  Yes, I can.