Last weekend I went to the closing night of Portland Fashion Week.  The show, called "Dream Luxe", was kind of a haute couture situation and it was everything I was hoping it would be.  This year the al the PFW shows held at the convention center and it turned out to be a really nice venue.  From the moment we walked into the hall, it felt like we were at an EVENT.  The lighting was dark and sexy, there was a lounge that looked like it belonged in a club, drinks were flowing and the crowd was dressed to impress.  Plus, there was a small shopping area where designers were selling their clothes, jewlery and hats.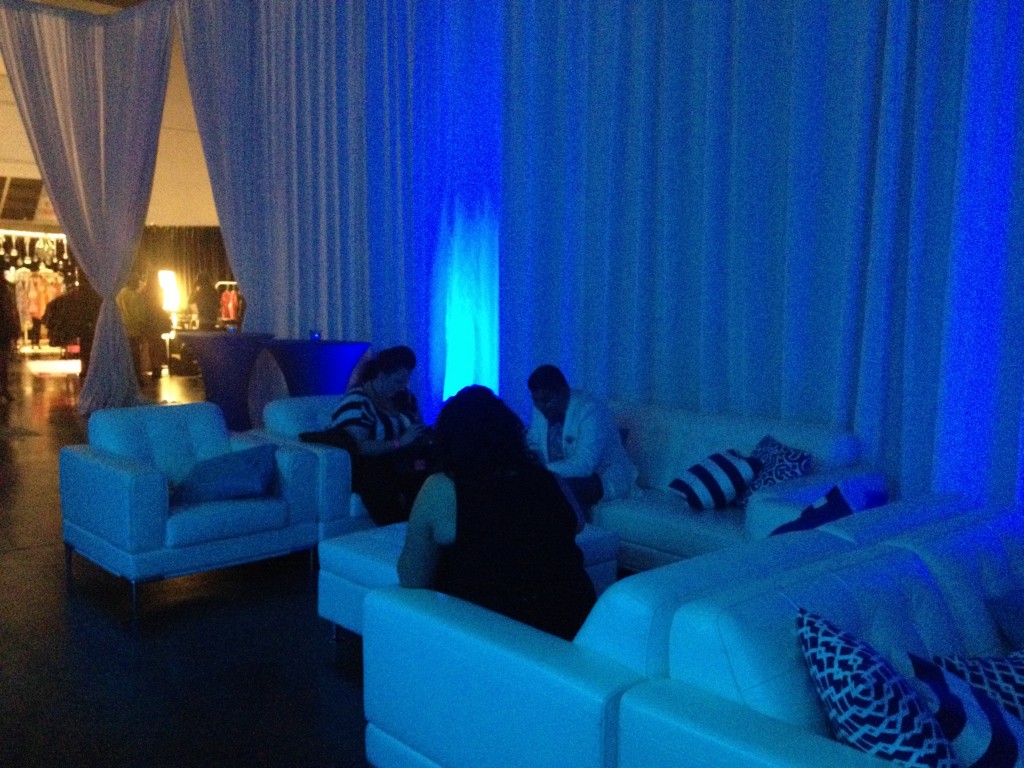 Knowing we had general admission tickets that made any seats 4th roow and up fair game, Gloria and I got there early to snag good seats.  We bough some drinks and sat for about an hour people watching.  It was almost as much fun to see the audience's style, as it was to see the designers.  Then right at 8pm, the lights dimmed and the show began.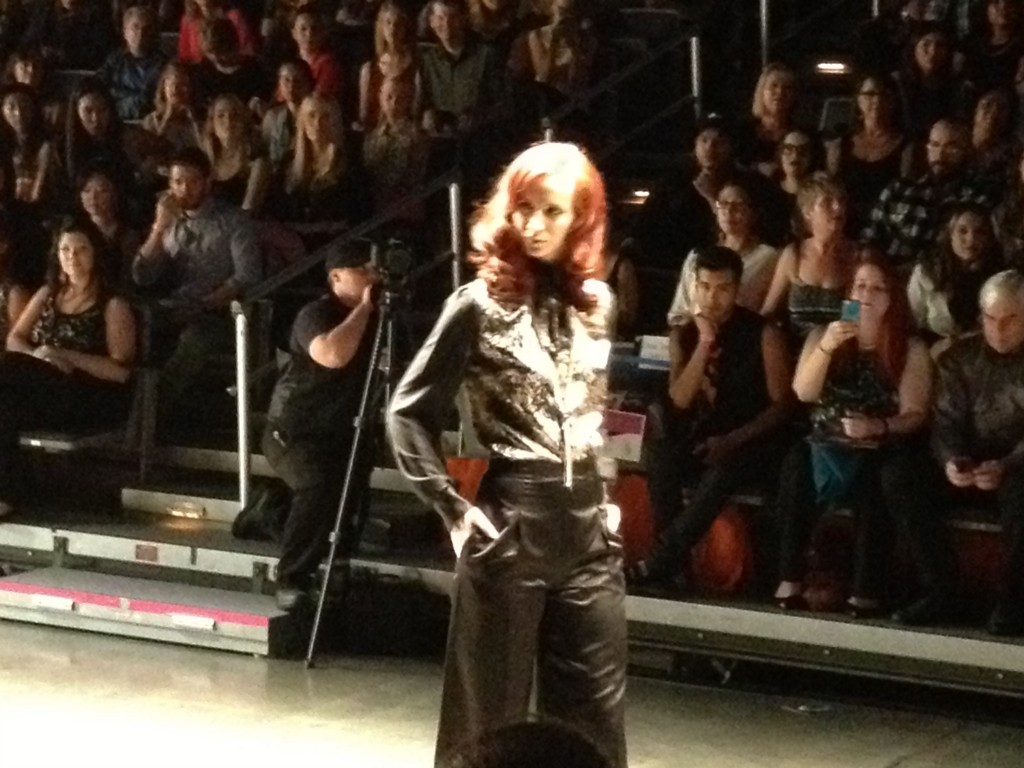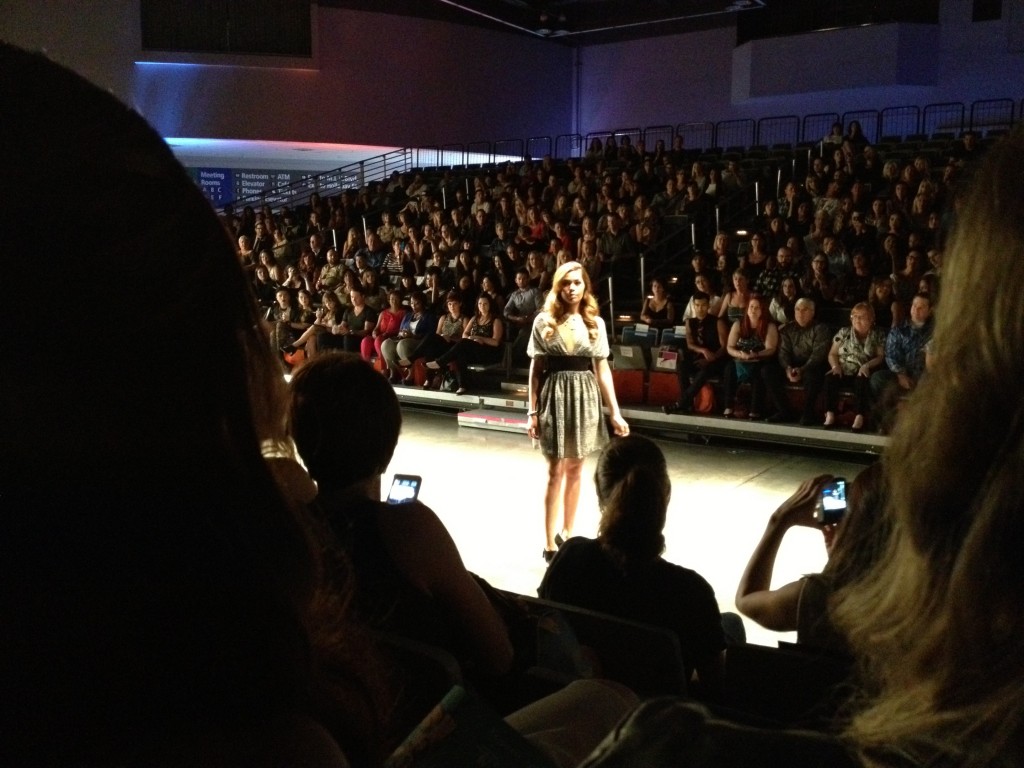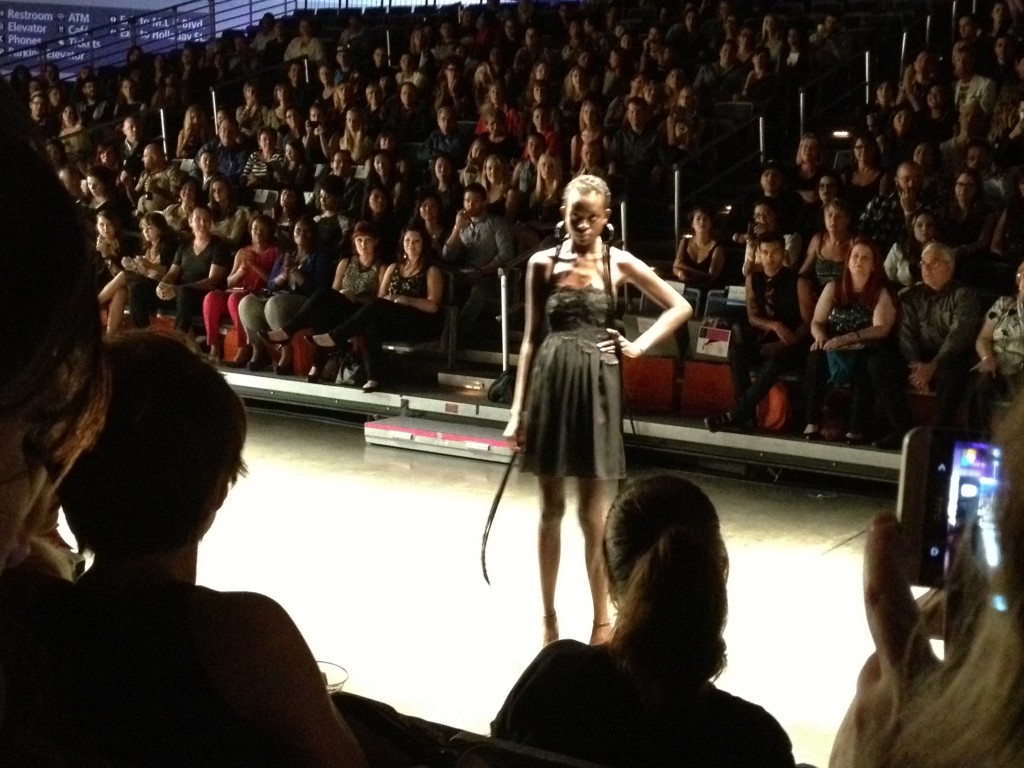 Build for Man, Deyonte Weather, Andres Pinedo, and Devonation all showed their fall collections and I don't know which was my favorite.  But I was excited that one of the lines was for men.  There were a few models that seemed to really make the show, and a couple outfits that the audience went crazy for.  I love the girl's earrings in the photo above, and there's a great swimsuit in one of the photos below.  Unfortunately, this event really pushed my poor iPhone to the limit.  So, I'm sorry but my photos are not that great.  I should have brought my "good" camera, but I was afraid it would not be allowed inside. (I was wrong, everyone had big cameras!)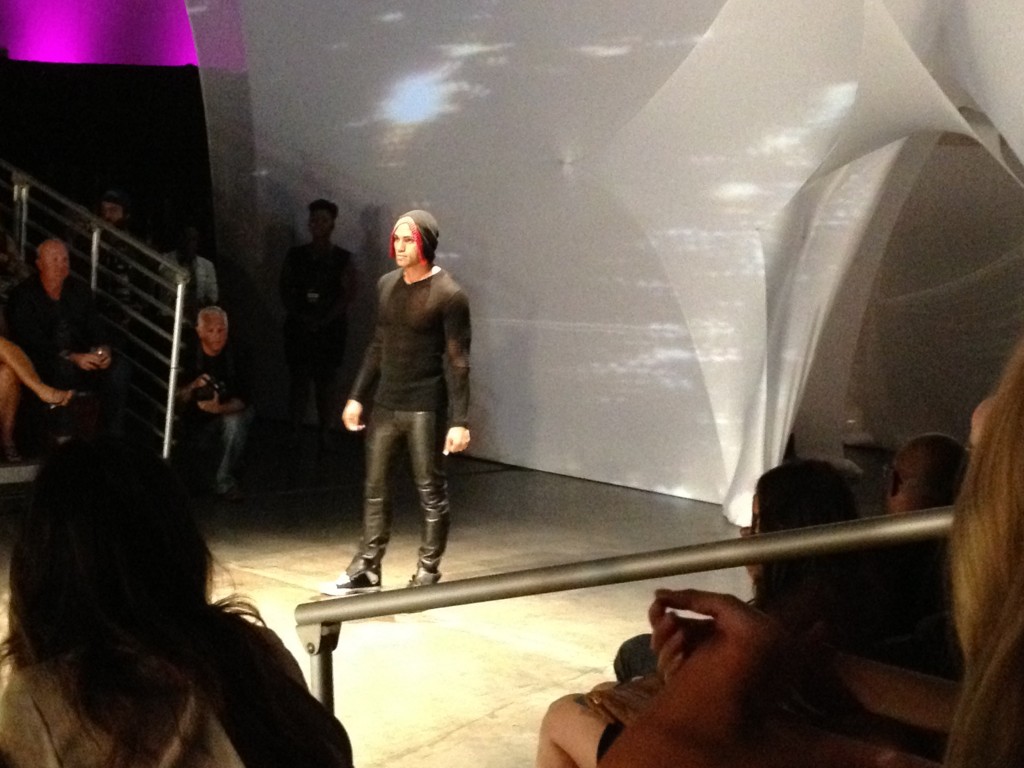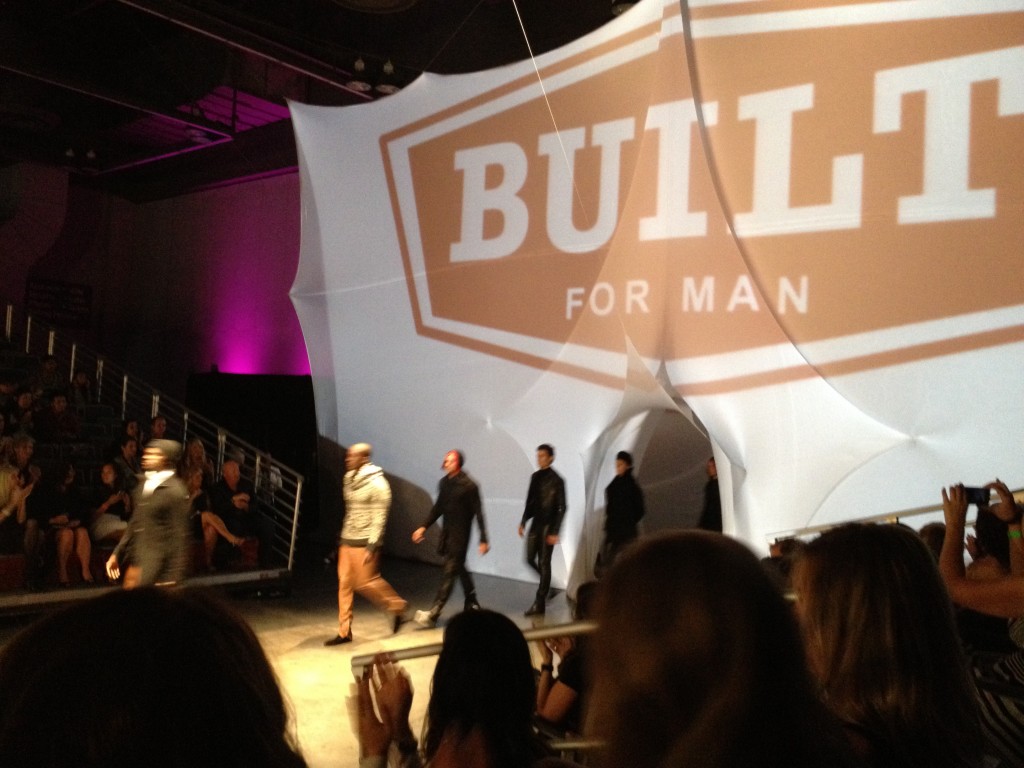 I have one complaint, and it's an easy fix, so listen up PFW peeps… the models need to slow down!!! Some of them were great, stopping in the middle of the runway, at the end, and again in the middle on their way back, but others practically RAN up and down.  It was frustrating for me, and for the people sitting around me.  We wanted a better look. The show was less than an hour as it is, so adding a few more minutes would not hurt.  Constructive criticism for an otherwise excellent show.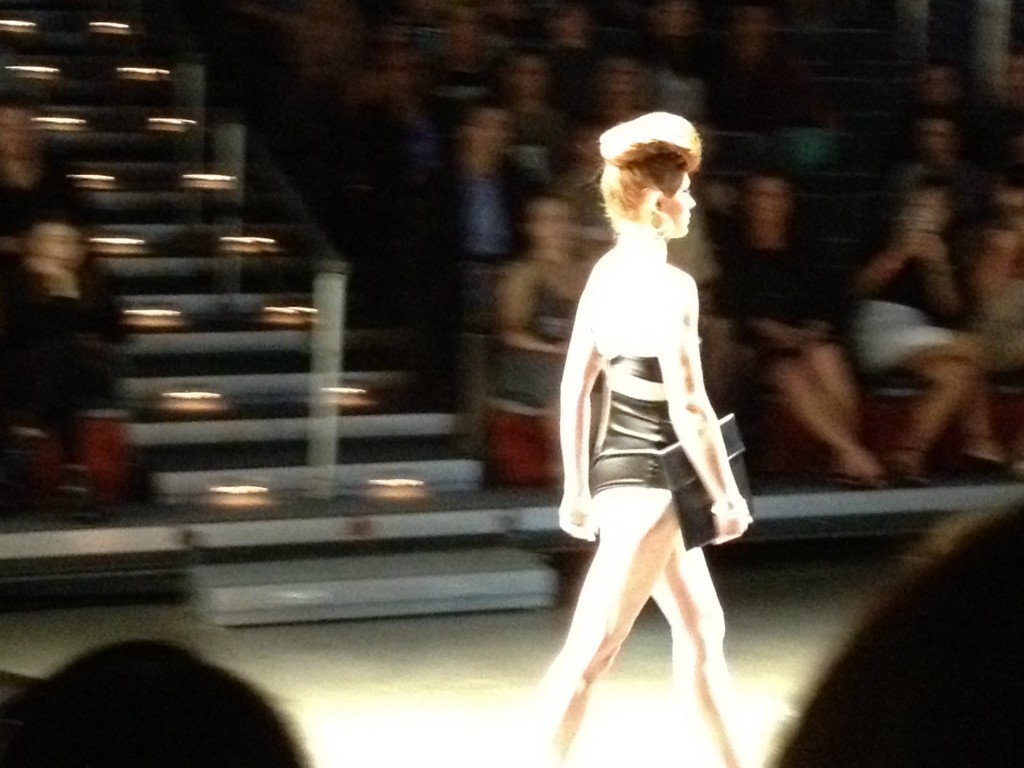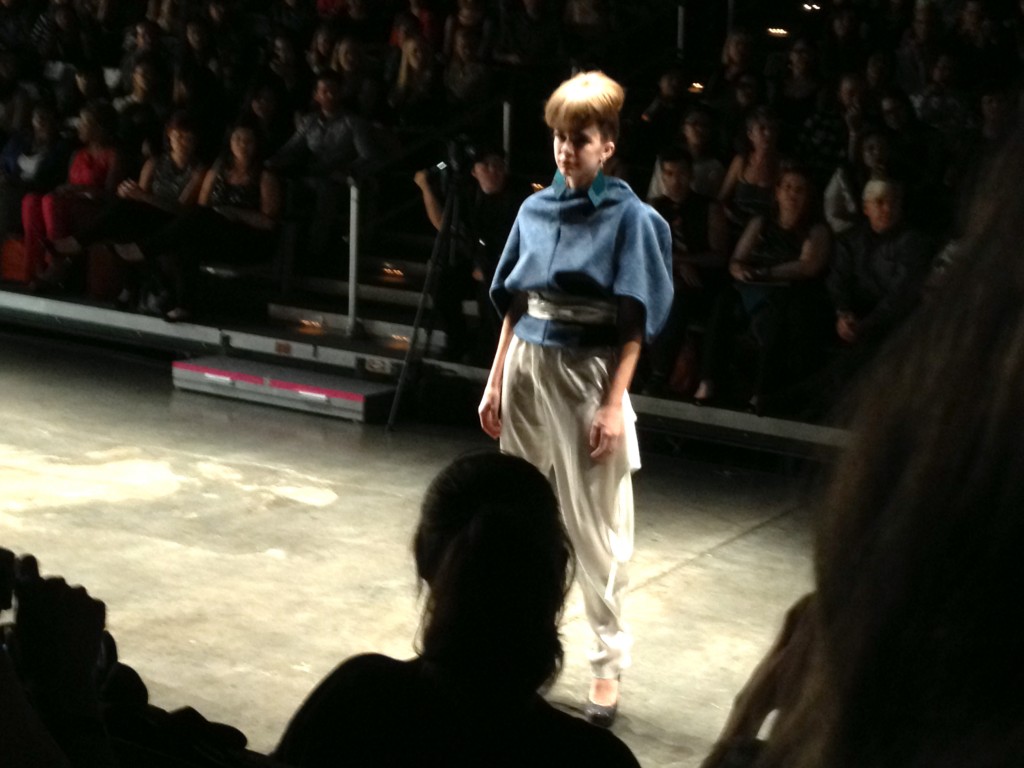 Fashion events are not that common in Portland, but the scene is growing.  I highly recommend checking one out, because it's a medium we all dabble in.  Everyone wears clothes and even if you just throw on whatever they have on sale at Old Navy, we all have opinions and tastes about what people wear.   Keep an eye on Portland Fashion Week's website, and on the Portland Mercury.  They host events occasionally with local designers and have a pretty good fashion blog called MOD.