Pig Newtons @ Jim & Patty's
I have a real soft spot in my heart for Jim & Patty's Coffee.  As a matter of fact, one of their mochas sparked my love and appreciation for coffee.  (Thanks to an old high school boyfriend who made me try one before a date to the symphony.  I thought we were SO SOPHISTICATED.) All through the 1980's and 90's they ran the popular local coffee chain called the Coffee People.  This was the place to get fancy drinks before Starbucks took over the world.  I spent a LOT of time in Coffee People shops while I was in high school.  Chugging their Velvet Hammer Mocha and Black Tiger Milk Shakes and listening to open-mic nights.  Totally sophisticated.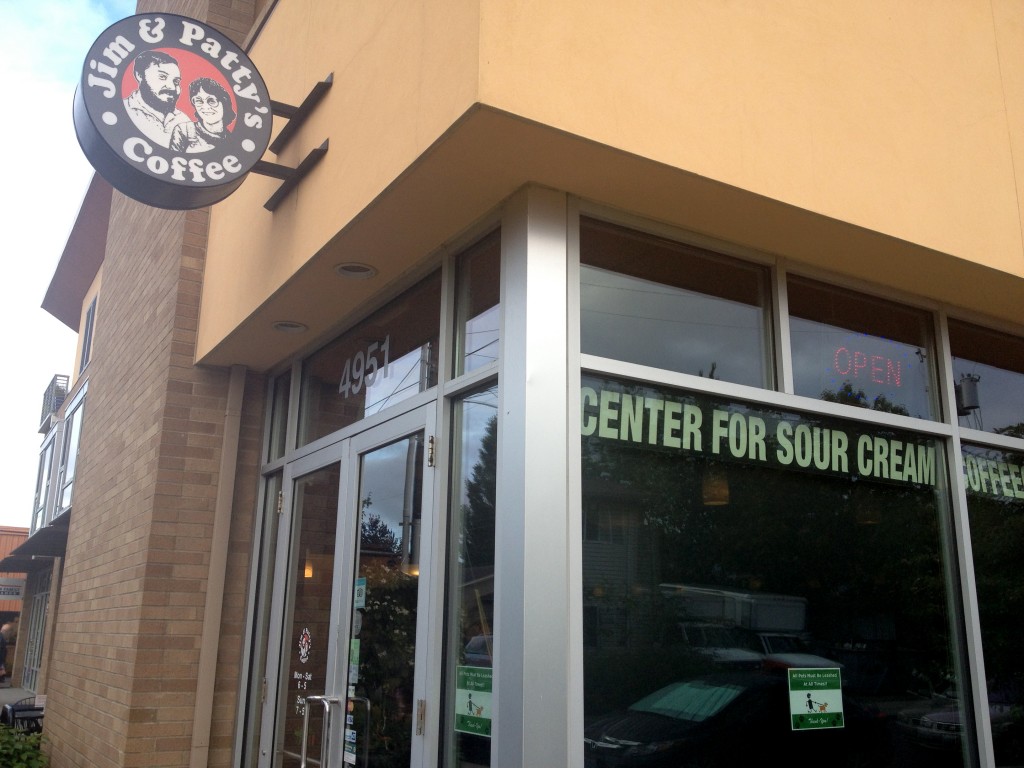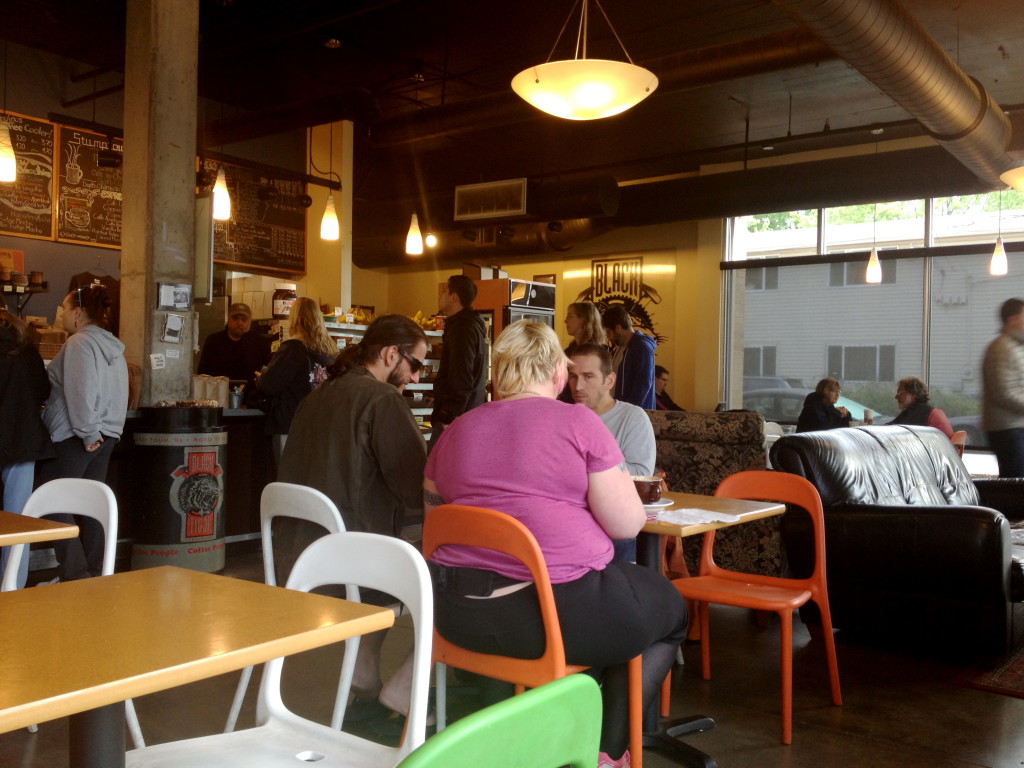 Jim and Patty have since, left their big Coffee People chain behind (They sold it to a big company who changed the name and vibe of all their stores) but they did not leave the coffee business behind.  Right now, they own and run one little shop on NE Fremont and I happen to live less than a mile away.  It's a nice spot, family friendly, popular with the church crowd on Sunday, and they still serve delicious coffee (Stumptown).  But these days, the main reason I go to Jim & Patty's is not not for the coffee, but for the food.  Especially a little gem called.. the Pig Newton.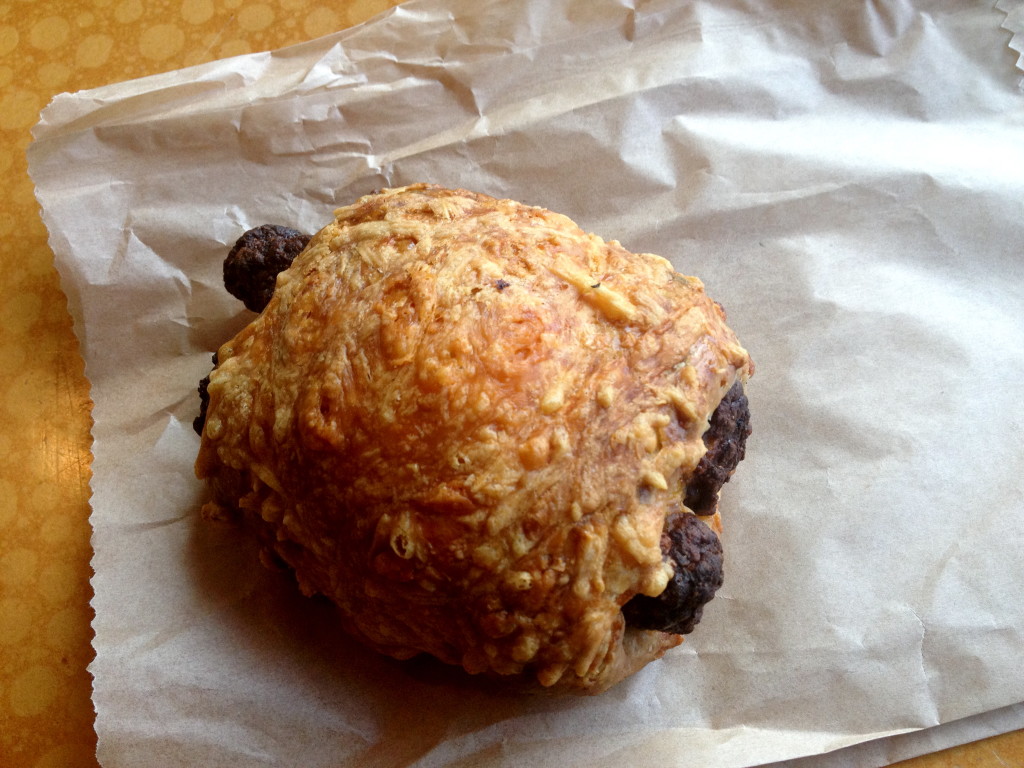 The Pig Newton is a genius creation:  two sausage links wrapped in cheddar biscuit.  The biscuit is tender and moist, soaking up the juice from the sausage.  So delicious.  It doesn't look that great in the photo, but it's fantastic. Plus, they serve them warm, so they're extra soft if you eat them right away.  I always get the original Pig Newton, but they have lots of variations, Jalepeno Cheese, Vegan and Gluten-free.  On my last two visits I did not see them displayed in the pastry case, so ask, if you can't find them. It would make a great breakfast paired with a cappuccino and a piece of fruit.
While the Pig Newtons are my favorite, there are lots of other reasons to visit Jim and Patty's.  They do a lot of bragging about their sour cream coffee cake, but they have lots of other treats that I am more drawn to.  I love their black-bottom muffins, jammers, and hippie cookies.   We also hit them a LOT on the weekends for breakfast sandwiches.  Made to order and served on their house made biscuits.  But they can be a long wait on he weekends when they're busy, so be prepared to hang out.
If you're ever in the Beaumont neighborhood, stop by to support Jim and Patty's.  They know their coffee, they know their baked goods and they're a real-family run business that's very worthy of your support.  You'll probably even see Patty, Jim and their kids manning the counters.