I had an absolutley lovely morning yesterday.  My schedule at work has been changed, which super sucks… but on the bright side, I get to enjoy the beautiful mornings we've been having lately, rather than being trapped in a windowless basement.  So I decided to go check out a cool new tea shop called the Fly Awake Tea Garden.  It's on 13th, right off of Fremont (behind the restaurant Acadia, if you know where that is).  It's also close to Free House, which I wrote about a few weeks ago.  (Man, I need to start expanding out of my little NE PDX neighborhood).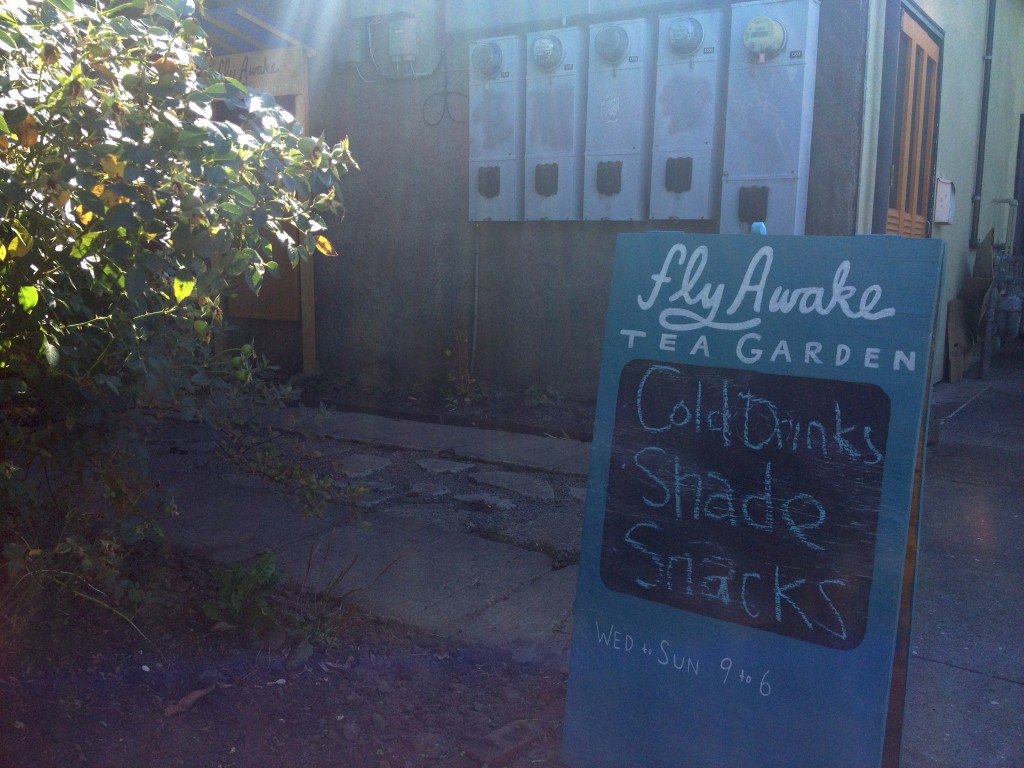 The tea garden is actually a local family's backyard, where they're operating a little business.  At the end of their driveway, right in front of the old garage is the tea stand.  They have a nice menu of tea blends and a few snacks, along with some tinctures and zines for sale.  I wasn't sure what to order, but after I told the owner (at least I think he was the owner) I was pregnant, he offered me a special "pregnancy tea" which I gladly accepted.  I also bought a little treat called a Ladoo.  I couldn't tell you what's in it, but it was very good.  My bill was $4.50.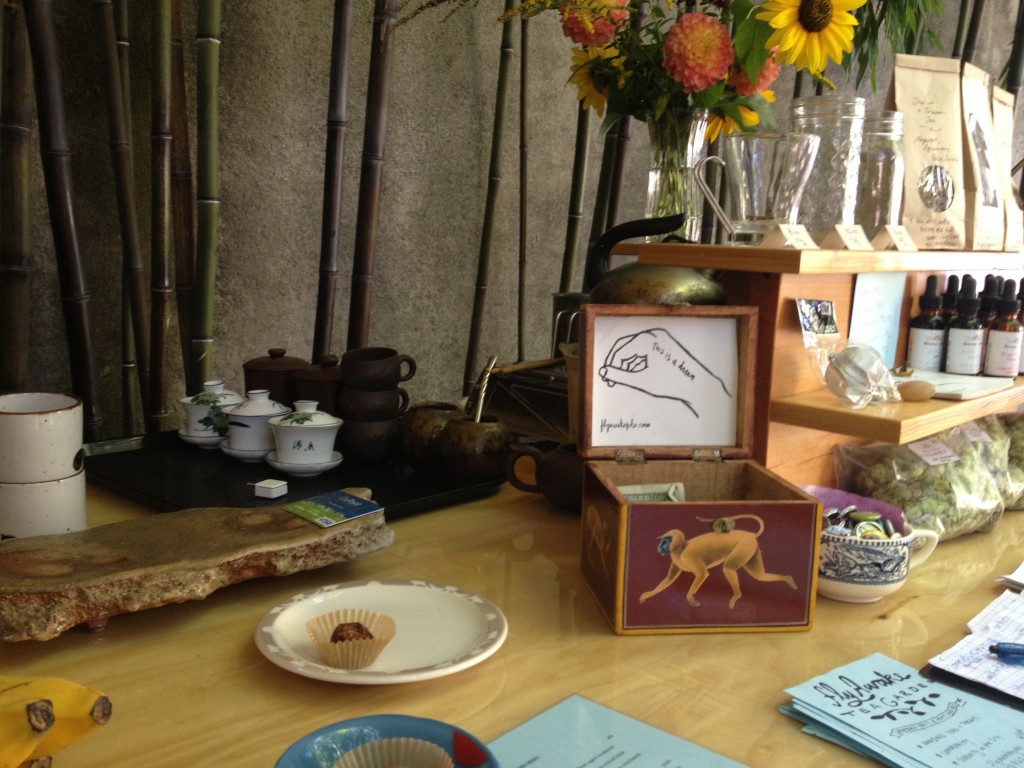 He brewed the tea with a little propane stove and brought me the cup at my table when it was finished.  The tea and the snacks were wonderful, but the best part of the visit was simply sitting in their garden.  It was shady, quiet and very peaceful.  I didn't know it until reading their website later, but it's a certified backyard habitat, full of native plants and medicinal herbs.
Unfortunatly I was the only customer this morning, which is a real shame, but hopefully they have busier spells. But despite being along,  I thouroughly enjoyed myself.  It was nice to have a quiet place to work, make a few phone calls, and just be outside.  As I was finishing my first cup of tea, he even came over with a fresh pot and refilled my mug.
I highly recomend stopping in for a cup sometime.  I'd love to try their Kombucha, Chai, Sweet Line Tea,  or even their homemade samosas.  Bring your thoughts, or a friend or a child.  I think everyone would enjoy Fly Awake.