I love a good banh mi sandwich.  I love pork and I love french bread, so it's a match made in heaven.  That's why Double Dragon has been on my "list" for months now, they specialize in Vietnamese sandwiches.  We stopped in for dinner on a Sunday evening and my first thought was that it reminded me of Lardo.  The have a simiar "order at the bar"  system, a lovely cocktail selection and a menu focused on fancy sandwiches.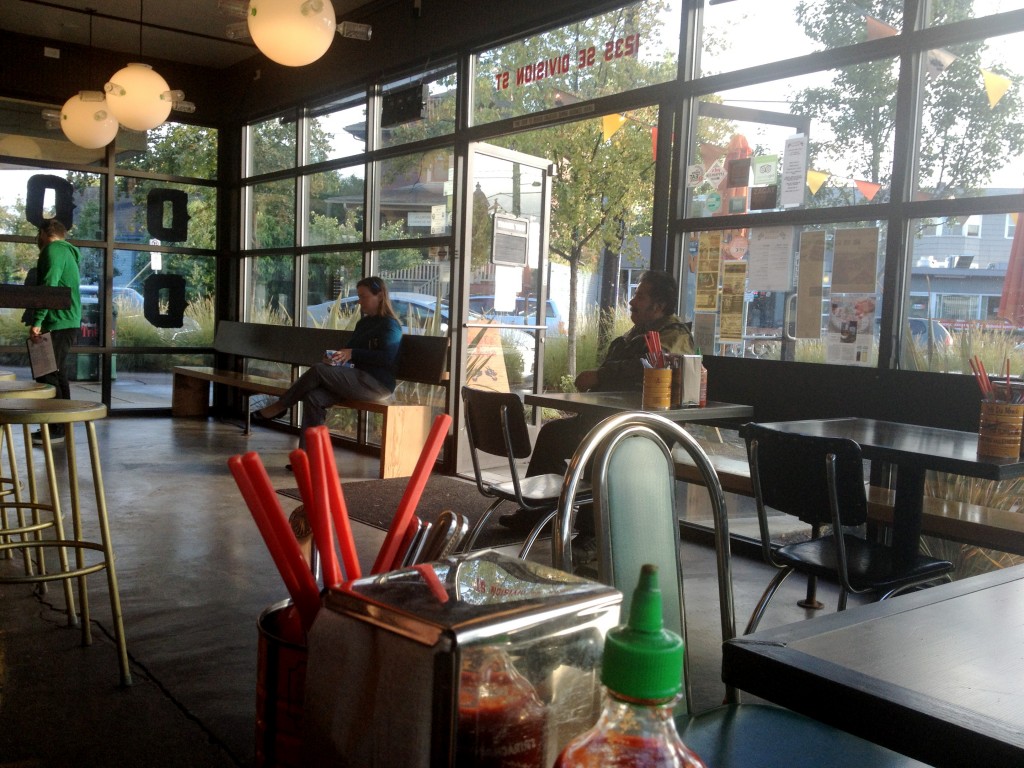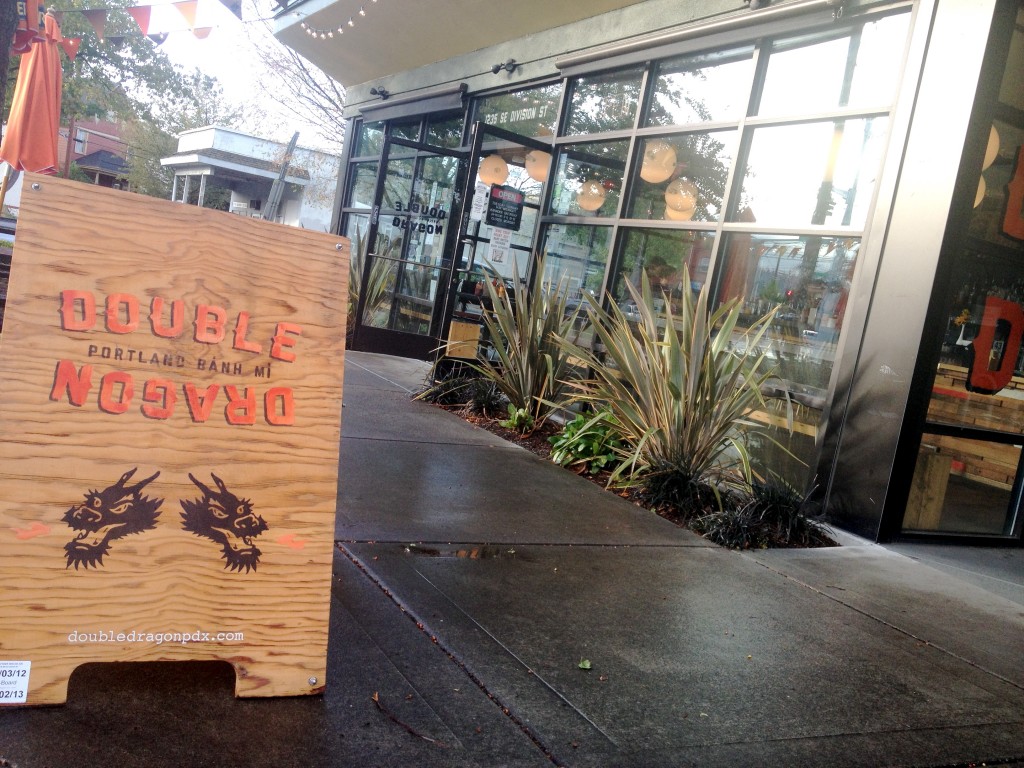 Being banh mi lovers, we ordered two.  One meatball and one pulled pork along with a side of their house-made potato chips.  Their menu includes much more than sandwiches though, so I need to go back to try of of the other things, like their beef noodle soup, curry, or grilled hot dogs topped with kimchi or green papaya salad.  There's also an extensive cocktail menu, which I can't drink right now, but sounds fantastic.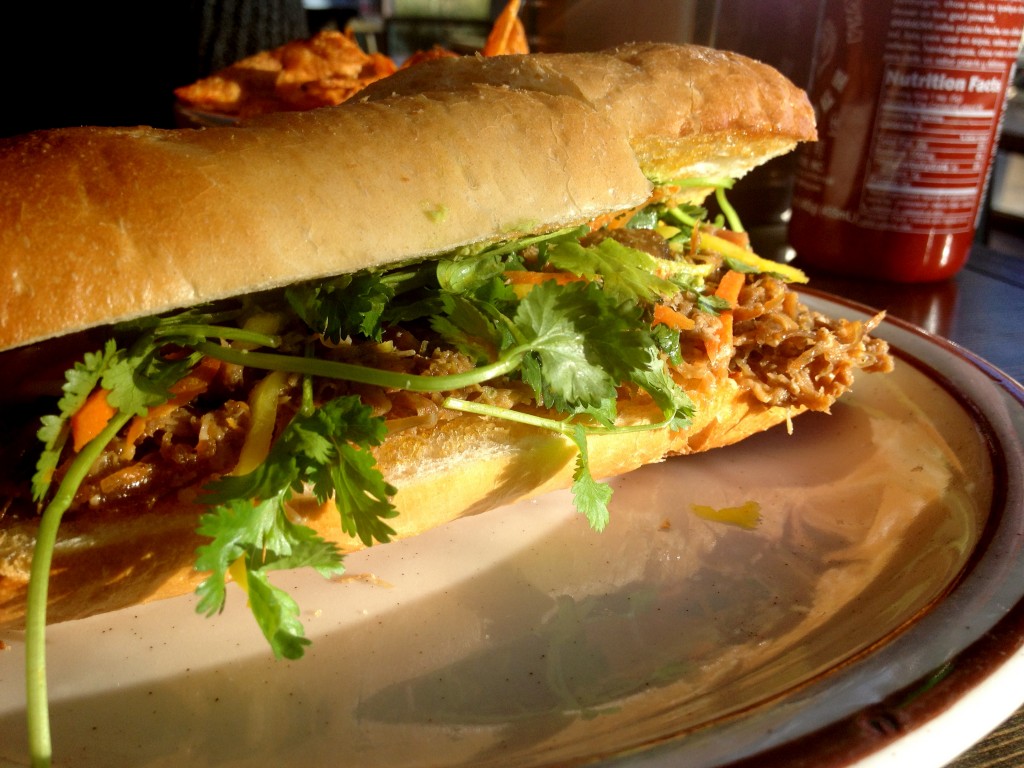 The sandwiches arrived and they were excellent.  It says on the menu "non-traditional" banh mi but they were not that far off the mark.  The biggest difference I noticed was the french bread.  Double Dargon serves on shorter but wider bagette, while the other sandwiches I've had are long and slender.
Both items we ordered were spicy, but not too spicy, just enough that you'll be reaching for your drink.  I liked the pulled pork best, Jacob prefered the meatball.  It was a little too juicy and messy for me.  All their sandwiches are topped with pickled carrot & daikon, aioli, jalapeno, cilantro.  And their house-made potato chips were very tasty, thick and crunchy.  Not too salty or burned.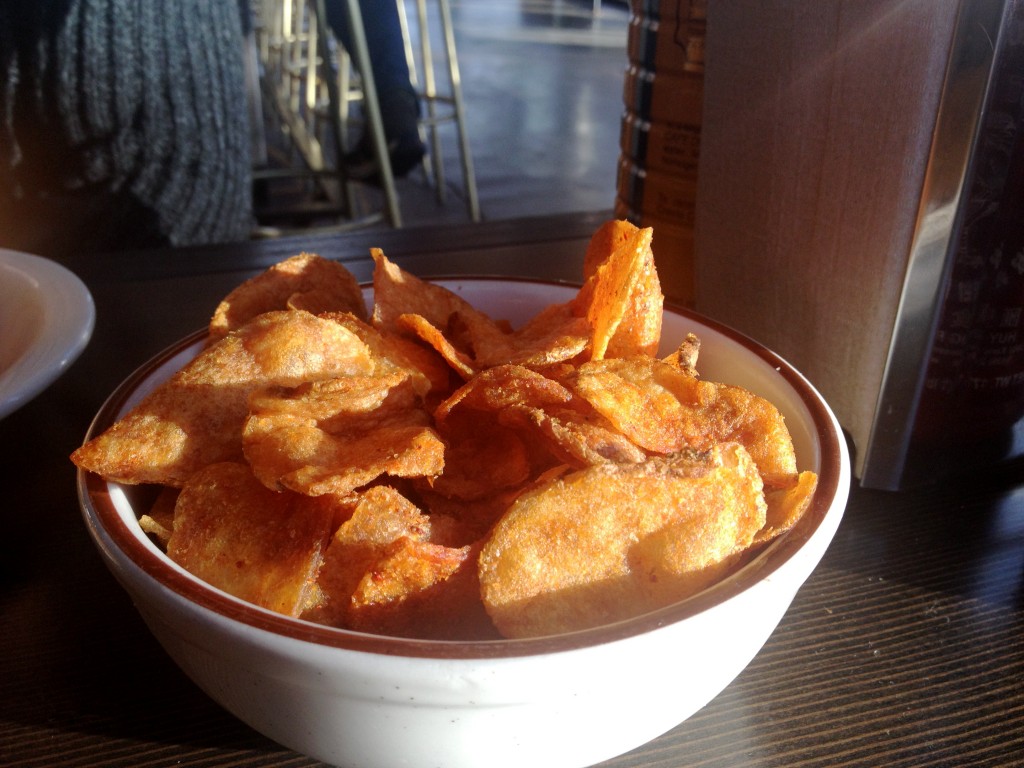 Overall, this is a great spot.  It's right across the street from the very popular APEX Bar and  Beer Mongers.  I also love their hours, Tuesday through Sunday 11:30am-midnight.  Perfect for a girl like me who works late into the evening.  It's surprisingly hard to find a place with good food, that's open past 10pm on weeknights.  As for prices, they're PRETTY good.  A little high for a sandwich, but about average when compared with other restaurants like Bunk and Lardo.
DOUBLE DRAGON
1235 SE DIVISION
TUESDAY-SUNDAY 11:30AM-MIDNIGHT