Portland Fruit Tree Project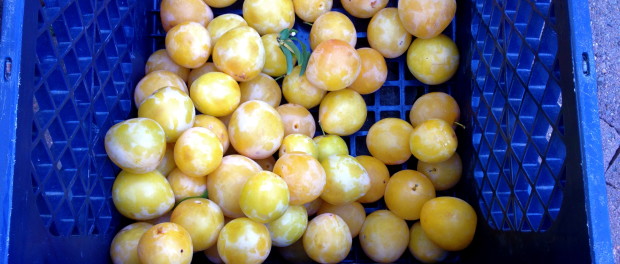 The other night I volunteered with the Portland Fruit Tree Project.  Have you heard of it?  My best friend, Gloria, recently volunteered and loved it so much, she convinced me to do it with her.  Not that I needed much convincing, this totally my type of thing.
The Portland Fruit Tree Project connects volunteers and fruit lovers, with people who have big fruit trees.  A tree owner will sign up, then when the tree is ripe a group of volunteers shows up at their home and picks all the fruit.  Half of it goes to local food banks, the other half is divided up amongst the volunteers.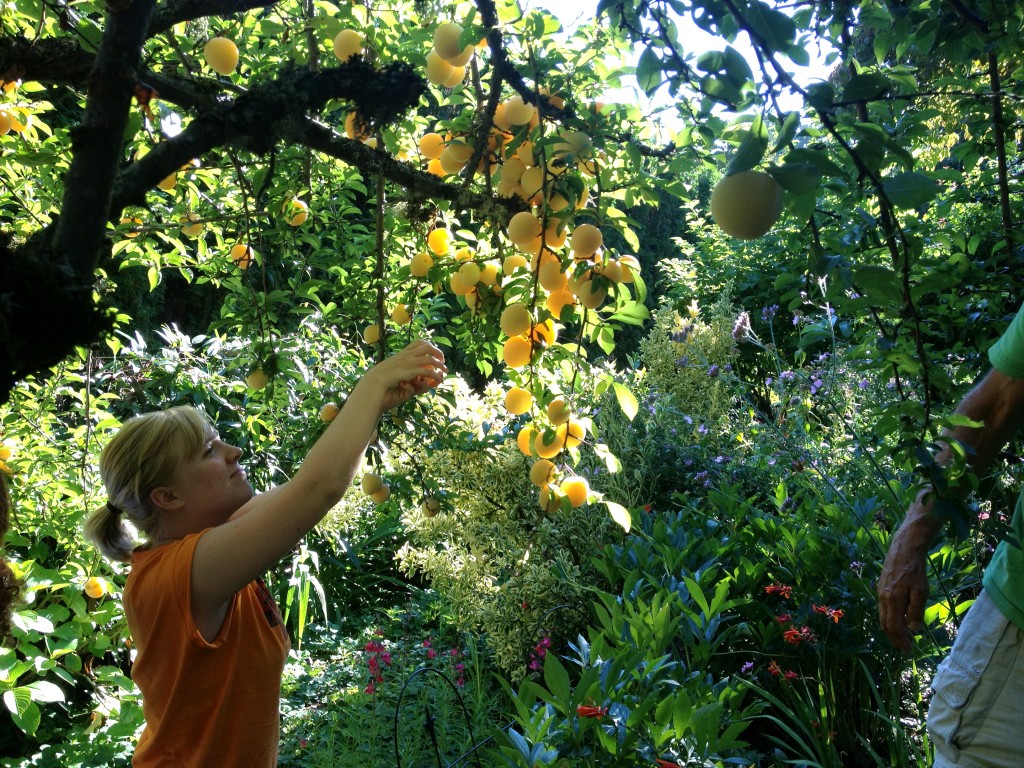 The harvest we went to was in the Multnomah Villiage/Hillsdale area and we picked plums.  The event went from 5:30 to 8:30 and during the 3 hours we picked 4 trees at two different homes.  I did a little picking, but ended up spending most of the evening as a "sorter".  As the other volunteers picked the fruit, the sorters would divide the fruit into three categories: good (which went to the food bank), ok (which was for the volunteers) and compost (all the cracked, bruised and over ripe fruit).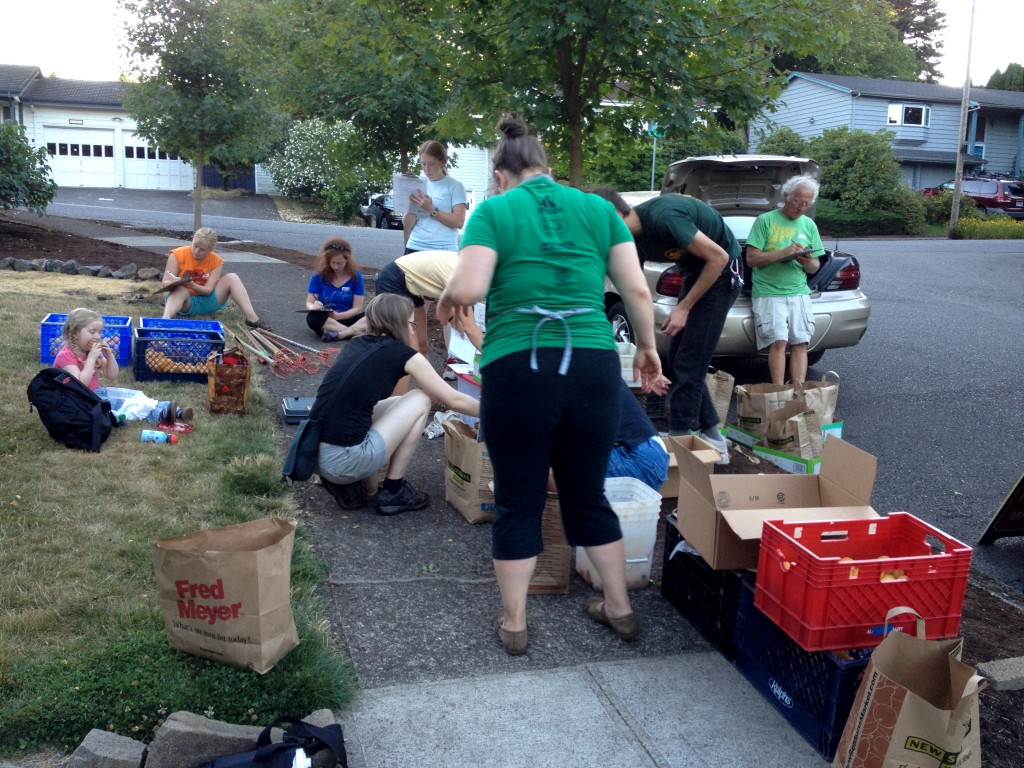 By the end of the evening our group picked a total of  168 pounds of fruit, 84 pounds went to people in need, and each volunteer went home with seven pounds.  Overall, it was a very positive experience.  Without us, much of that fruit may have gone to waste.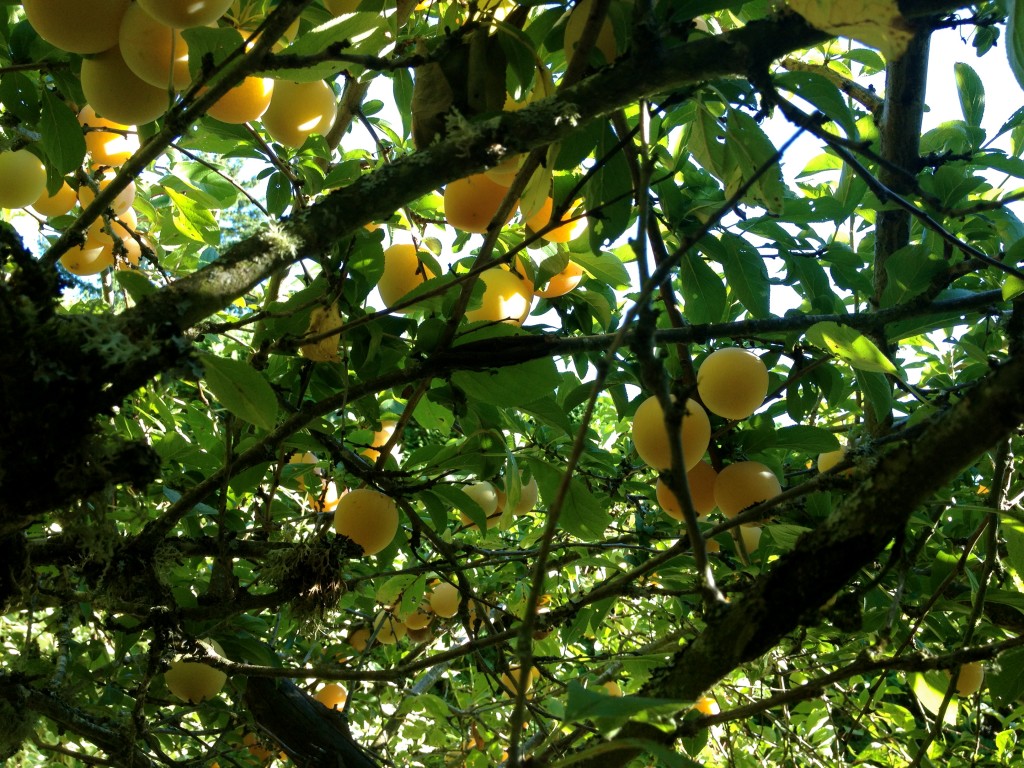 If you want to get involved check out their website.  They have lots of harvesting events coming up (although they fill up quickly, so sign up fast) plus workshops on fruit tree care and food preservation.  If you have a tree in your yard that puts out more fruit than you can handle, head to their website to register.  I'm signed up for another event at the end of August, I'm hoping for apple picking, but any fruit is fine with me.