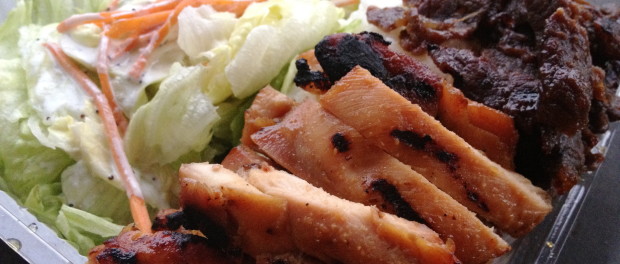 I try to cook dinner every night. But there ate some nights when there is nothing in the fridge, I'm too tired to hit the store and I really need a hot meal. That's when we head for Du's Grill. Judged on appearances, it doesn't look like much, but it's one of the best places to get teriyaki in Portland.
This place does serious business. It's not uncommon to see a line out the door and when you place your order there is always a pile of to-go orders on the counter.  But the good news is they're fast.  I've never had to wait more than 10 minutes for my food.  The grill is right behind the counter and you can see the assembly line grilling, chopping and boxing the food.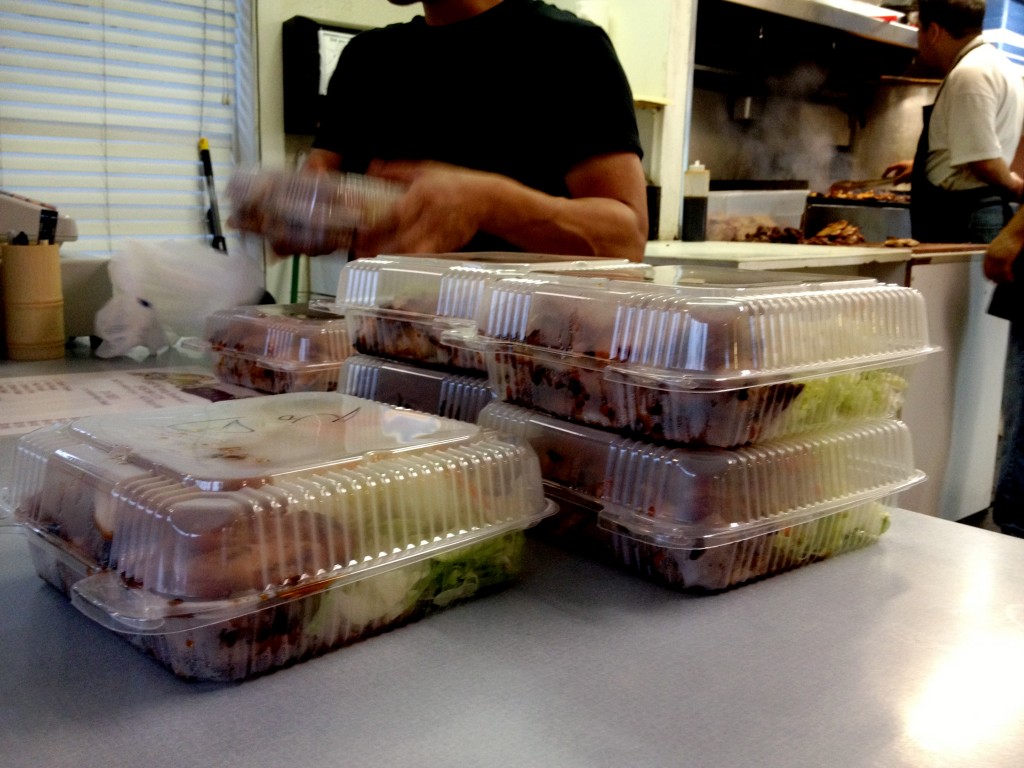 So what's on the menu?  Teriyaki chicken, teriyaki beef, teriyaki pork and yakisoba noodles. Each meal includes your meat, rice and a salad.  I was a little unsure of the salad at first, it's just iceberg lettuce but the dressing is so good, it's hard to resist.  Plus the sturdy lettuce stands up well to the hot meat straight off the grill.
The prices are pretty affordable, starting at $8.25 for chicken and going up to $9.45 for beef.  I always forget to get extra teriyaki sauce before leaving, it would be great to have on the rice.  Ohh and you don't have to take it to go, they have a nice little dining room inside.  So if you're in NE Portland and need a good hot and affordable meal, stop by Du's.  They're open for lunch and dinner Monday thru Friday.
DU'S GRILL
5365 NE SANDY BLVD.
M-F 11AM-9PM