For a city with two big rivers running through it, it seems crazy to me that it's kind of hard to find restaurants on the water. There' s just one, Newport Bay,  in downtown Portland and a few others that have views of the water, but that's about it.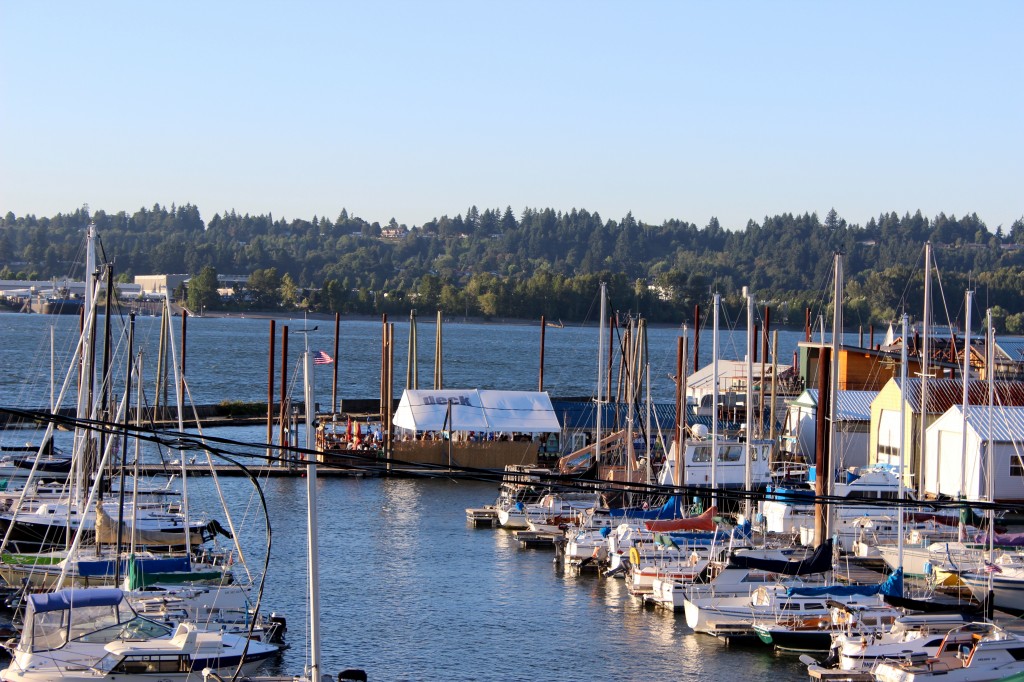 So I've been on the lookout for restaurants on the river, and I found a good one, it's called The Deck. It's a floating restaurant inside McCuddy's Marina, on marine drive and NE 33rd Ave.  When you arrive, signs will direct you where to park, then it's a steep walk down a ramp to the docks. The walk out to the restaurant will take you past some gorgeous boats and a number of floating homes. We grabbed a flier for one that was up for sale.  Living in a floating home sounds cool and romantic, like Tom Hanks in Sleepless in Seattle… but I but it's just a LOT of work.
Once you make it to the restaurant, seat yourself!  It's a good policy at a place like this where some tables are MUCH better than others.  We were not able to sit right next to the water, but we did have a pretty good view all the way to the Interstate Bridge.  Of course that prompted much discussion about the future of the Columbia River Crossing project.  Do you think we will ever build a new bridge?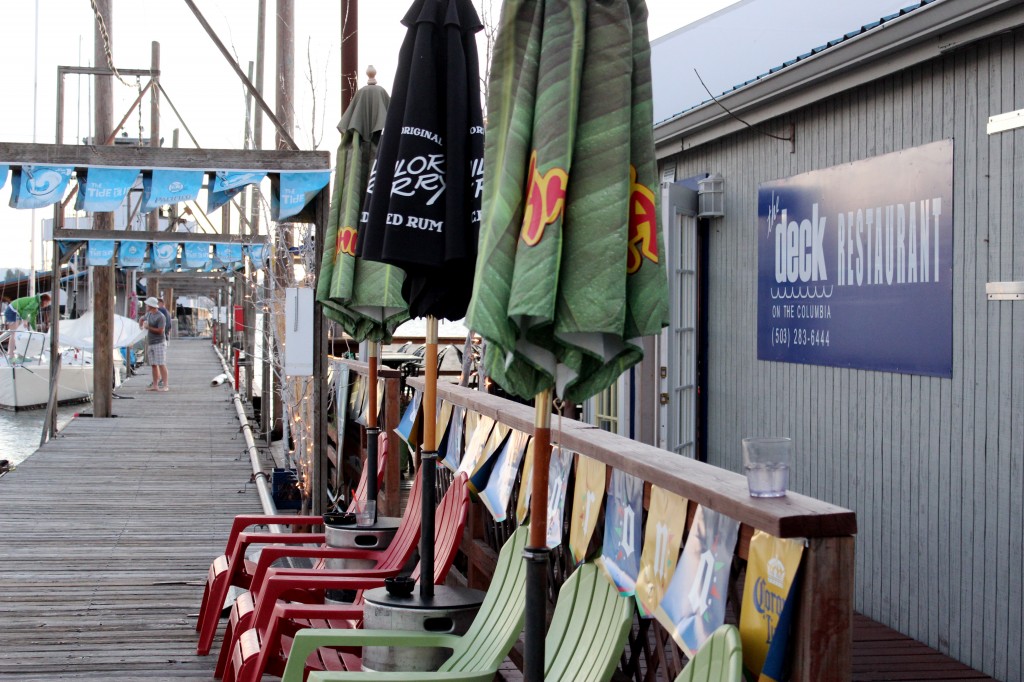 Not only is the view nice, but the food was surprisingly great.  At least good for bar food.  The menu is loaded with seafood, salads and sandwiches.  I don't eat fish so I got a blue cheese and bacon burger and I was surprised at how good it was.  Jacob ordered a sandwich called the Dagwood which was huge!  I don't know how he fit it in his mouth, much less his stomach.  Sandwiched some with chips, but you can upgrade to fries for a small fee.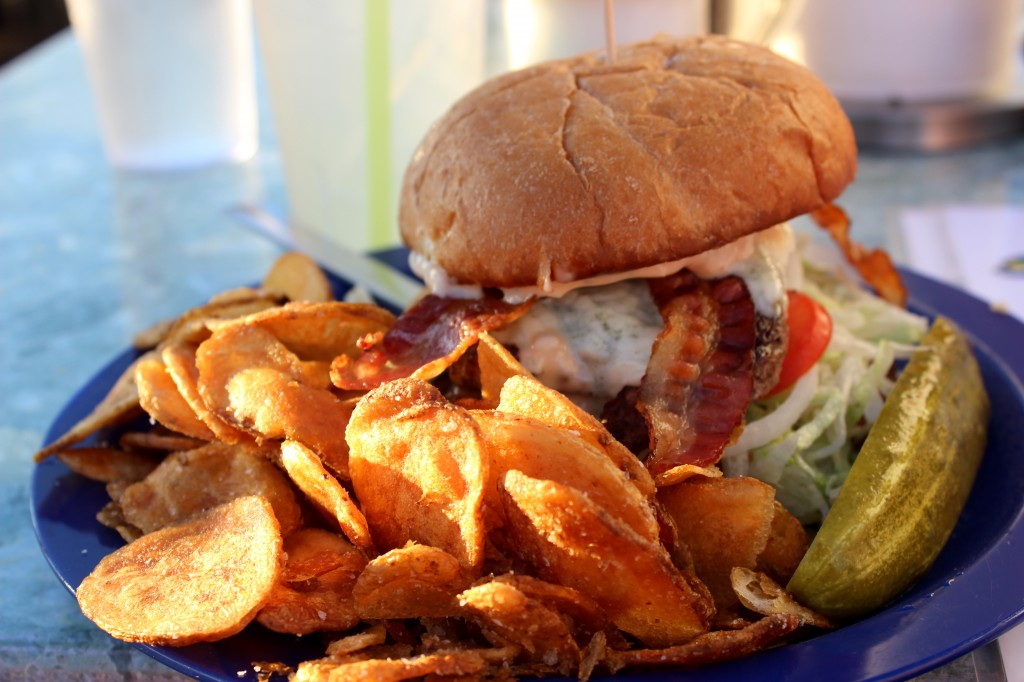 Of course this place has alcohol too.  There are a number of tropical drinks on the menu, but the coolest looking one, comes in a bucket!  How could you NOT get a bucket of booze?  They also sell buckets of Coronitos, margaritas, and a decent selection of draft beers.  They also have a generous happy hour from 11am-6pm DAILY, with drink specials and a bunch of bar snacks.
So if you're looking for a nice place to spend a summer afternoon, or evening, head up to Marine drive and check out The Deck.  It's one of the best (and only) ways to enjoy a meal or a drink on our beautiful rivers.