Portland Summer Reading List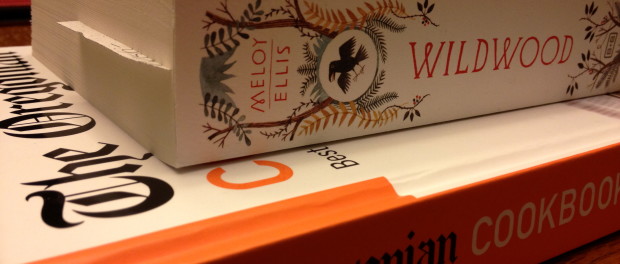 I love a good summer reading list. And this time of year, I want to read something fun. Page-turners, adventure stories, inspiring stories and how-to books.  But seeing as this is a blog about Portland, I've made a list of Portland-themed books.  So without further ado, the list:
1) Wildwood by Colin Meloy
This is a fantasy, young adult novel that adults will love too.  If you liked Harry Potter, this might be up your alley. It's written by the lead singer of the Portland-based band, The Decemberists. The story is about a girl who's brother is stolen out of St. Johns by a pack of crows and flown into the mysterious woods on the edge of Portland, called Wildwood, although we all know it as Forest Park. The rest of the book is about her adventures traveling through Wildwood to get her brother back. It's a sweet book, although a little long at 576 pages.  Plus, it's full of Portland landmarks.
2) Geek Love by Katherine Dunn
This is one of the classics of local literature. Published in 1989, it's about a family of circus freaks living in Portland. The parents intentionally take a bunch of drugs to create deformities in their children. The book is told from the perspective of their daughter, a hunchback, albino dwarf.  The story is full of drug use, cults, and amputations.  It's disturbing and funny.
3) Portland Confidential by Phil Stanford
I didn't think this was possible, but this is a history book that is also a page-turner.   I read this book on a plane ride a few years ago and Jacob ended up reading the entire book over my shoulder. Neither of us could put it down.  The early days in Portland were rough and exciting times. You won't believe the corruption, scandal, and crime and believe it or not, PINBALL was at the center of it all.
4) The Oregonian Cookbook: The Best of Food Day Recipes by Katherine Miller
Not really beach reading, but a really great recipe book. After years of clipping ideas out of the newspaper, I was excited to see most of my favorites compiled into one book.  My favorite recipes are the Chicken Yakisoba Noodles, margaritas bars and the recipe for Pad Thai.  This book is a great place to find some new ideas for all the summer produce headed our way.
5) Wild: From Lost to Found on the Pacific Crest Trail by Cheryl Strayed
Last but not least, one if the best adventure books I've read in a couple years. It takes place only partly in Portland, but most of the story is in Oregon. Author Cheryl Strand shares the story of her 1996 trip up the Pacific Crest Trail from the Mojave desert to The Bridge of the Gods. She had no previous backpacking experience but hiked 1,100 miles alone. Much more than a trail guide, she does an excellent job of weaving her past through the story, to explain why she's taking on such a monumental and dangerous adventure.
This is just a small list of local works, there is also a book called The Girl Who Fell From The Sky that's very good and based in Portland. I've written about it before. On my personal reading list for this summer is the new David Sedaris, Flight Behavior by Barbara Kingsolver and The Unlikely Pilgrimage of Harold Fry by Rachel Joyce.  Happy Reading.  Let me know if you uncover any other excellent Portland books.