5 Must-Hike Summer Trails
Hiking season is totally here and it's time to start hitting the trail. I keep a list of hikes going year round of great trails for the summer months. This is by no means a definitive list of summer hikes, just putting it together I realized they're are pretty much all in the Columbia River Gorge or on Mt. Hood. These are just 5 hikes that I've done before and enjoyed enough to want to do them again. I'm hoping to hike each of these this summer, as well as tray a few news ones.
1) Silver Star Mountain
5 Miles, Southwest Washington
This is one of the most spectacular hikes I've been on… but it's also one of the hardest to find. So be careful not to get lost. You start out on a great scenic highway, then turn on poorly marked forest service roads and finally, up a short but very bumpy road. Make sure you get some good directions before you go. Here are some or pick up a copy of 60 Hikes Within 60 Miles of Portland, the directions in that got me there.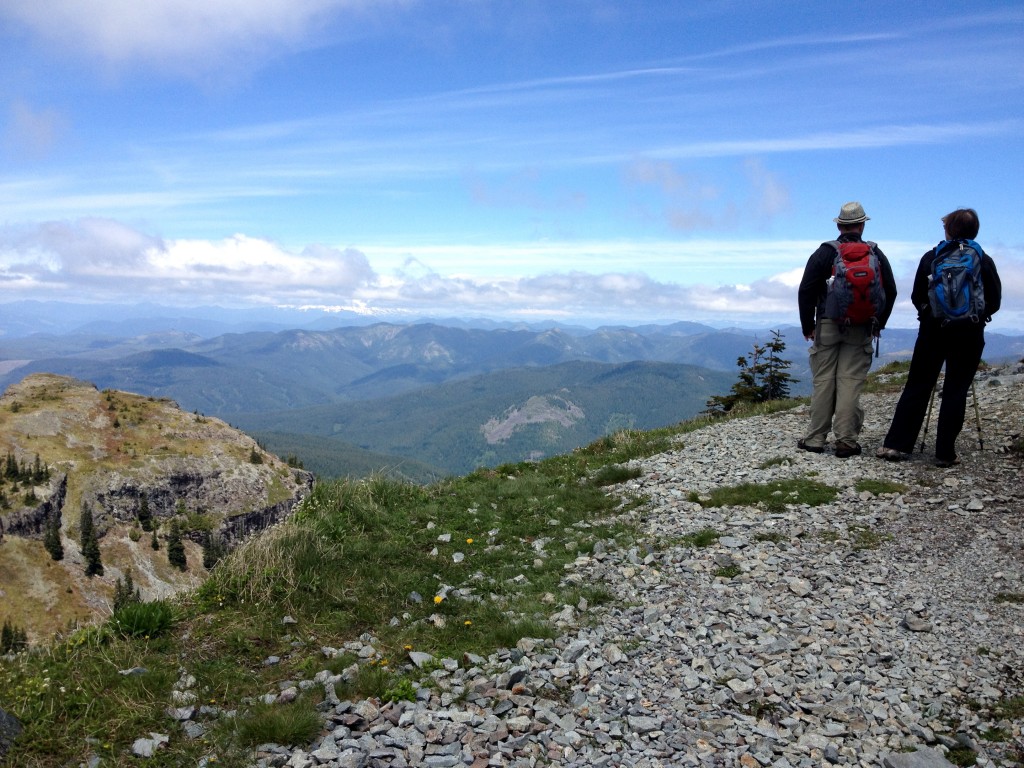 Once on the trail, it gets impressive fast. Only a quarter of the way up I stopped and said, "I feel like I'm in Switzerland!" The trail winds around the edge of the mountain through stunning canyons and even through a stone arch way. Beware of snow for the next couple weeks, the most recent report on portlandhikers.org says there's still some towards the top, but if you give it a few more weeks, it should be gone soon. I'm planning to wait for wildflower season before I head up anyway. Every report I've read says this area has a lot of them.
2) Dog Mountain
6.9 miles, Washington side of the Columbia River Gorge
I've written about this one before but I'm going to recommend it again. In my opinion, this is a hard hike. It's been a part of my training both times I've climbed Mt. St. Helens because of it's distance, exposure and steepness. But please don't let that sway you from doing it. It's fun, there's great views of the gorge and on a nice day you can even see Mt. St. Helens. In fact, the first time I did this hike was in 2005 when the volcano was in an active period. We sat at the top and watched the plume (I'm not sure it it was ash or just steam) billow out. But back to the hike….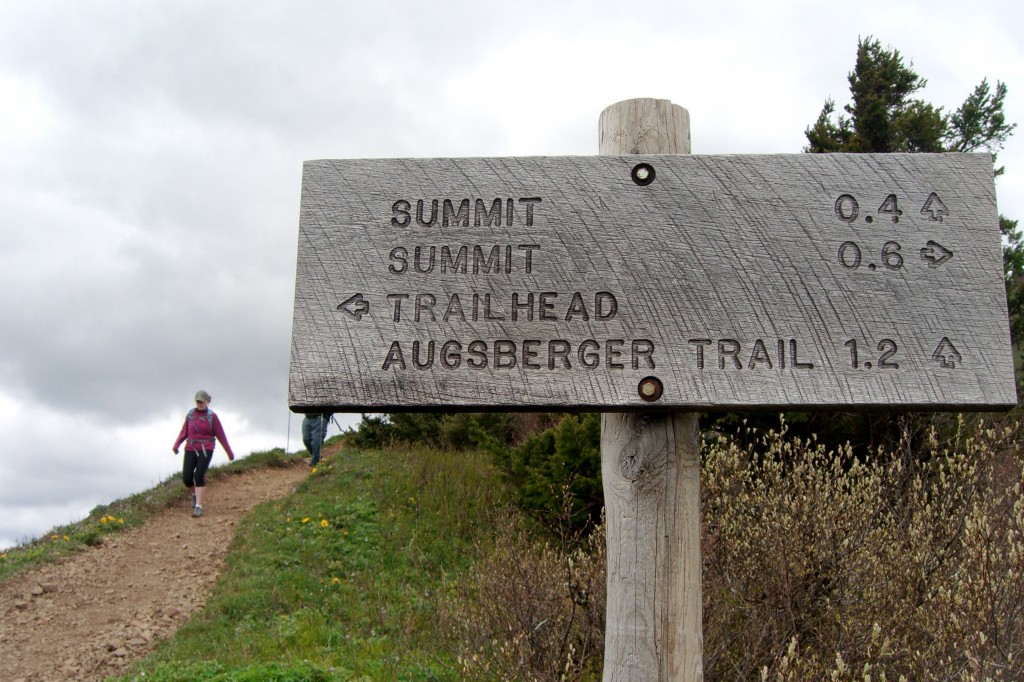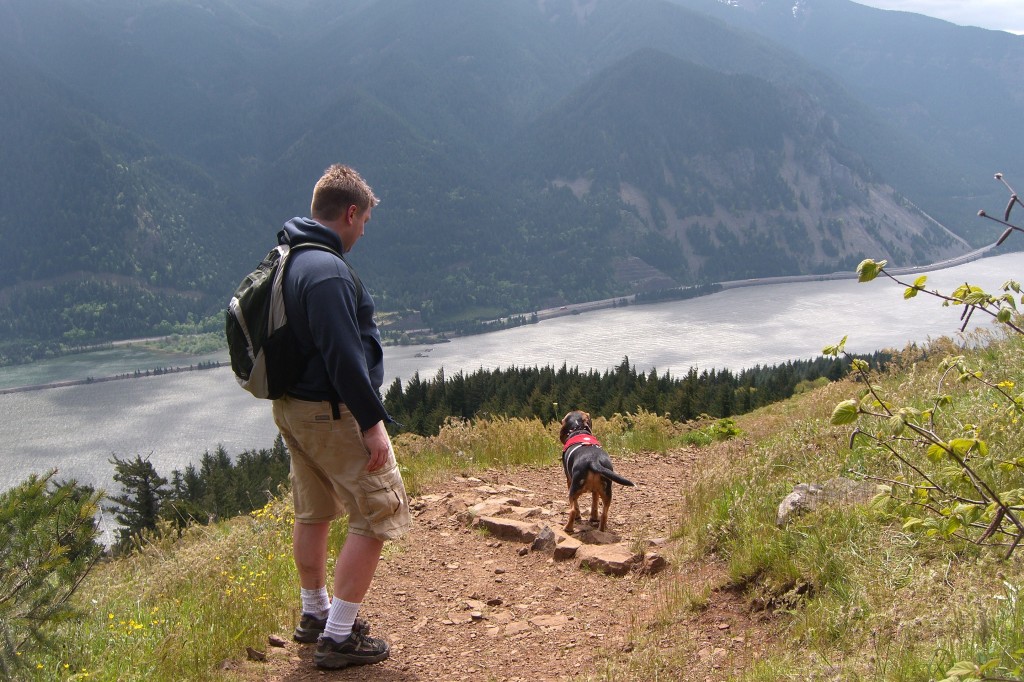 You start at the highway and start climbing up. Eventually you'll get to a fork, the easy way or the hard way. You decide, they will merge back together eventually and finally take you to the summit loop trail (which means you're almost there!). One side of this will take you across an exposed hillside. It is beautiful, but can be very windy. Even on a summer day you may need a windbreaker. At the top there's a wooded area to escape the wind and have lunch.
The good news is this hike is easy to find. It's just east of Stevenson, WA on SR 14 and there's a huge sign.
3) Vista Ridge
6-11 miles (depending on how much you explore), Mt. Hood
I've loved this hike since I was a teenager. My parents took me up to Vista Ridge and I was so impressed with the alpine meadows, it inspired me to do the Timberline Trail Loop (or attempt it at least) a dozen years later. You can read about my adventure last summer here. I couldn't find any photos of the area specifically, so all these are of the general area, within a few miles of Vista Ridge.
Vista Ridge is on the north side of Mt. Hood, but you get to the trail head from Lolo Pass Road off of highway 26. This is another long drive on forest service roads. Here are some directions. One other warning, this area was damaged heavily by a wild fire a few summers ago and a pretty large portion of the trail is burned out. It will be dusty and hot, but eventually you'll make it to the lush alpine meadows.
If you do this trail, try to bring a map so you can do some exploring, there are a lot of different side trips you can do once you reach the Timberline Trail and Wy'East Basin. I HIGHLY recommend Green Trail Maps, they are easy to read, up-to-date, waterproof and tear resistant. You can get them at REI and probably most other mountain shops around town. Most guide books suggest doing the Eden Park Loop then heading to Elk Cove.
4) Cape Horn
6.8 Miles, SW Washington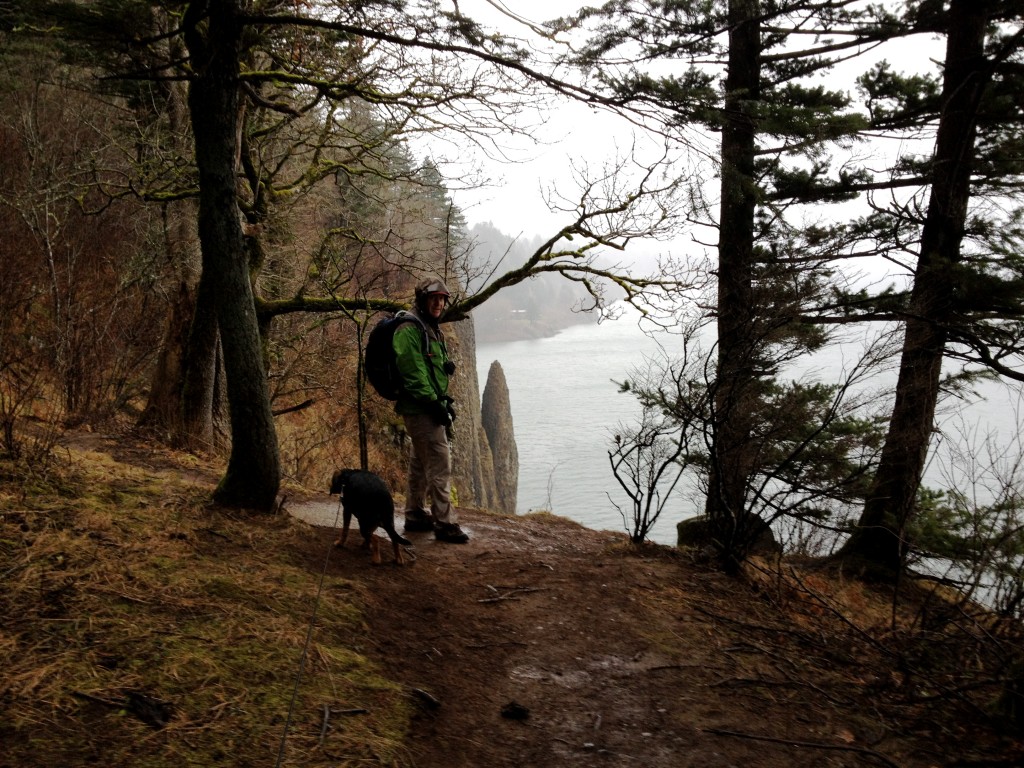 Another hike with photos in bad weather, sorry. The best part of this hike is the short drive. If you ever wake up late and think, "I'd love to go hiking today but I don't know if there's time", consider doing Cape Horn. The trail head is just 20 miles east of the I-205 bridge on SR 14. It's the closest gorge hike to Portland. There is one catch, a portion of this trail is closed until July 15, to respect peregrine falcons nesting in this area.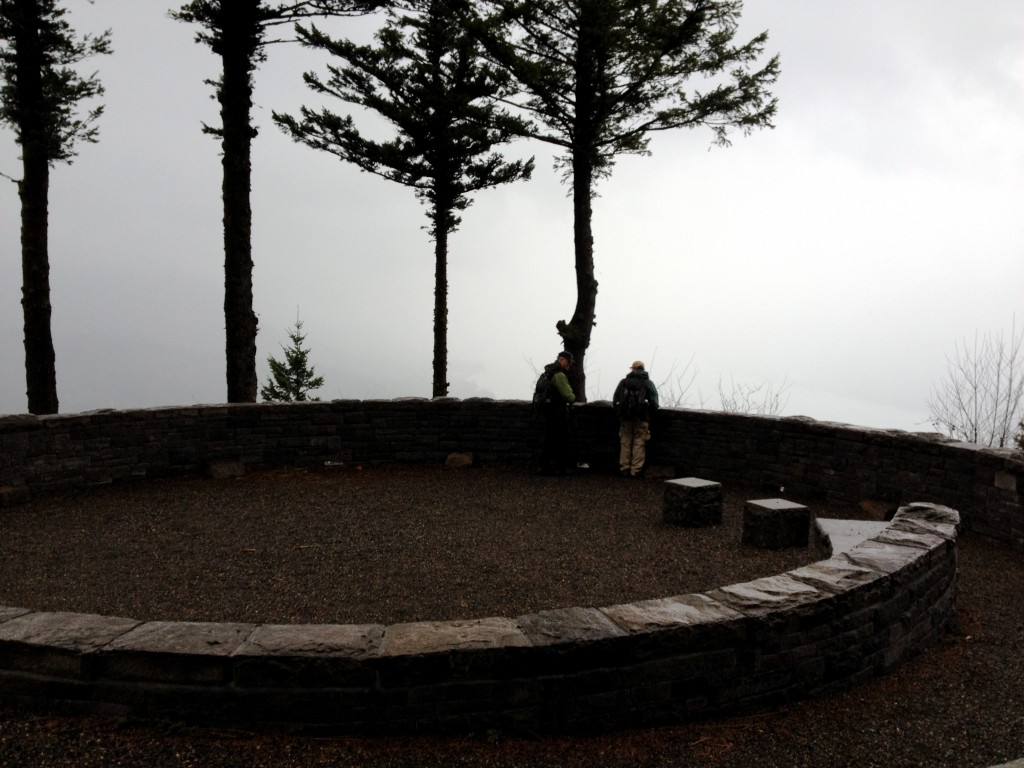 From the trailhead you climb up to a great viewpoint looking east into the gorge. You can see Beacon Rock and Multnomah Falls. After the viewpoint, the trail takes you back down to the highway, where you cross under the road. From there the trail starts to get fun, heading down a big rock field, to the top of some cliffs looking out over the Columbia River. Finally the trail winds you past a waterfall (it was frozen and treacherous when I visited) then spits you out on a road you'll walk for about a mile back to the car.
5) Tom Dick and Harry Mountain
5.8 miles, Mt. Hood
Tom Dick and Harry Mountain is a viewpoint above Mirror Lake with a fantastic views of Mt. Hood. To get there you hike into Mirror Lake from highway 26 then pick up the Tom Dick & Harry trail on the side of the lake. From there it's a good climb up to the top. Be sure to look behind you one in a while, there are some great views on the way up. If the weather is nice, I really recommend bringing lunch for the top, the view is excellent and there are a lot of good rocks to sit on. I could only find one photo in my own collection from this hike, but I did find this awesome one on the internet:
While all of these are on my list for the summer, there are a few more I'm hoping to try. Trapper Creek Wilderness out in is high on my list, as well as Cascade Head, and Bull of the Woods. That's some of the ways i hope to spend my summer. Please tell me about your adventures. Happy trails!
I AM NOT A HIKING EXPERT. THESE ARE SIMPLY SUGGESTED ITNERARIES. IF YOU CHOOSE TO TRY ANY OF THESE HIKES PLEASE DO YOUR OWN RESEARCH ABOUT TRAIL CONDITIONS AND DRIVING DIRECTIONS AND MAKE SURE YOU HAVE THE PROPER GEAR.