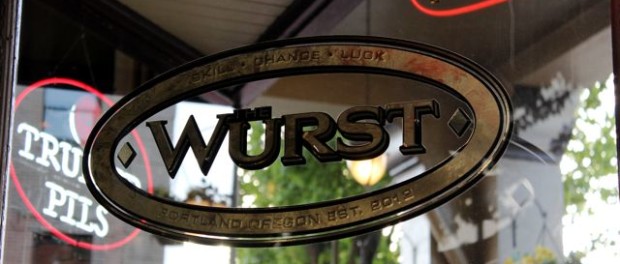 I've had my eye on this place for months. I've been checking it out every afternoon as my number 12 bus drive past on my way home from work. The skeeball machines inside always glowing, beckoning me to come play. "The Wurst" is such a great name too. Reminds me of when strip clubs are named "The Office".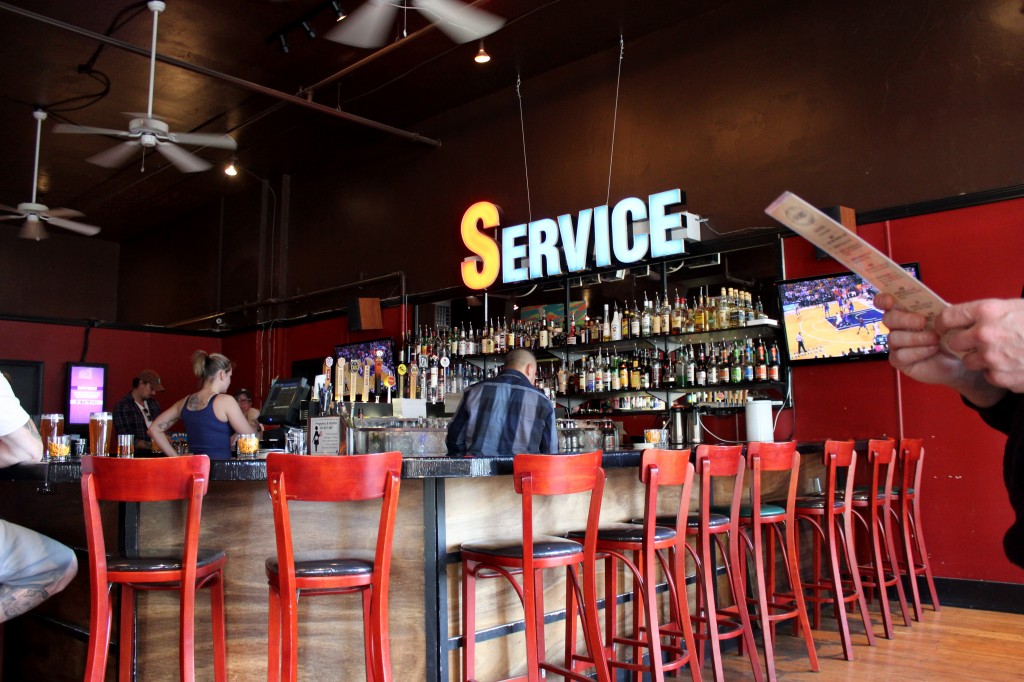 I stopped by after work for drinks with a friend, so the crowd was relaxed. I ordered Double Mountain's kolsch and a soft pretzel with cheese. Anyone who's eaten at a restaurant with me, knows I have a small (large) pretzel obsession. Specifically soft pretzels. I was pretty excited when they brought not just nacho cheese sauce, but fondue to the table. The pretzel was super hot, right out of the oven and very fluffy. The owner told me they order then special from Chicago.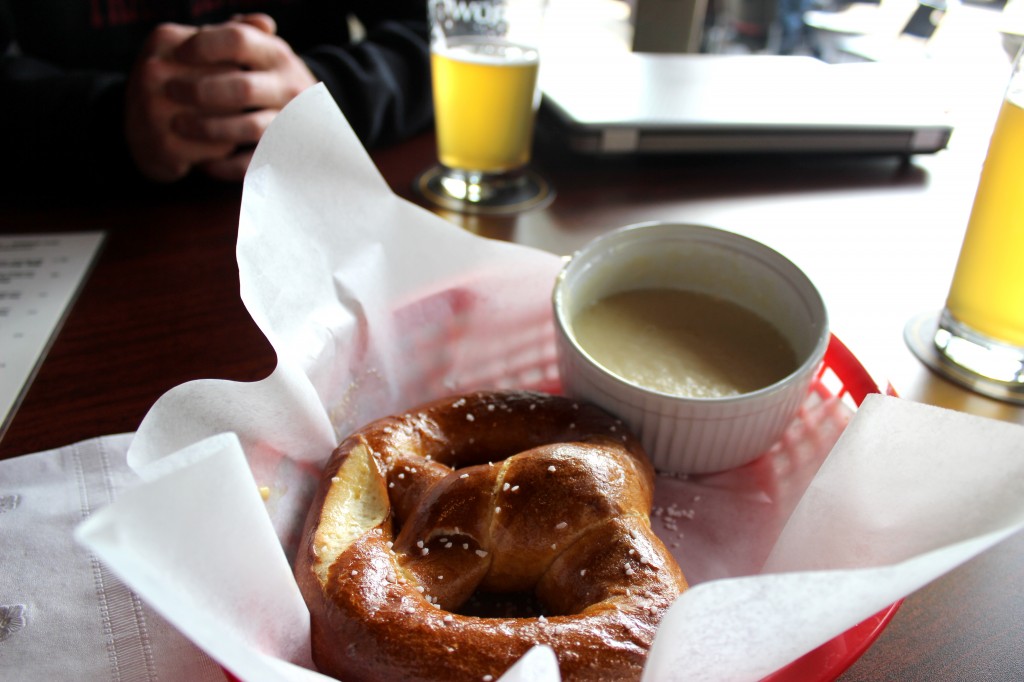 Calling this place "The Wurst", isn't just good double entendre. Most of their menu is sausage. They get all of it from Sheridan Fruit Company. Have you been there? It's a seriously kick-ass grocery store off of MLK.   Their  sausage section is amazing, made with lots of exotic meats. The Wurst has beef, pork, lamb, elk and duck links on their menu. All serves with Saurkraut.  I was too full from the pretzel and beer to try one, but I am sure they are delicious.
Other than the food and drink, this is a place to play. Like I said before: skeeball. Plus, a long row of pinball, two pool tables and a Soul Caliber 2 game. I used to play the original on the Dreamcast when I was in high school.   I really liked being the Marlyn Manson-esque character "Voldo".
So I guess the bottom line is that I really like this place. It's a bar.  It's not trying to be anything it isn't and I like that.  The service was great, their beer selection is decent and all the games are pretty awesome. Might be a fun place to spend a cold winter night or a hot summer day.