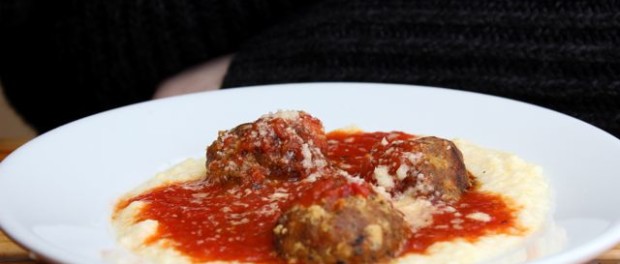 There is one thing I have to say about 24th & Meatballs.  Just do it.  I'm not talking about athletics here, I'm talking about their cheesy polenta.
Seriously.
Just.
Do.
It.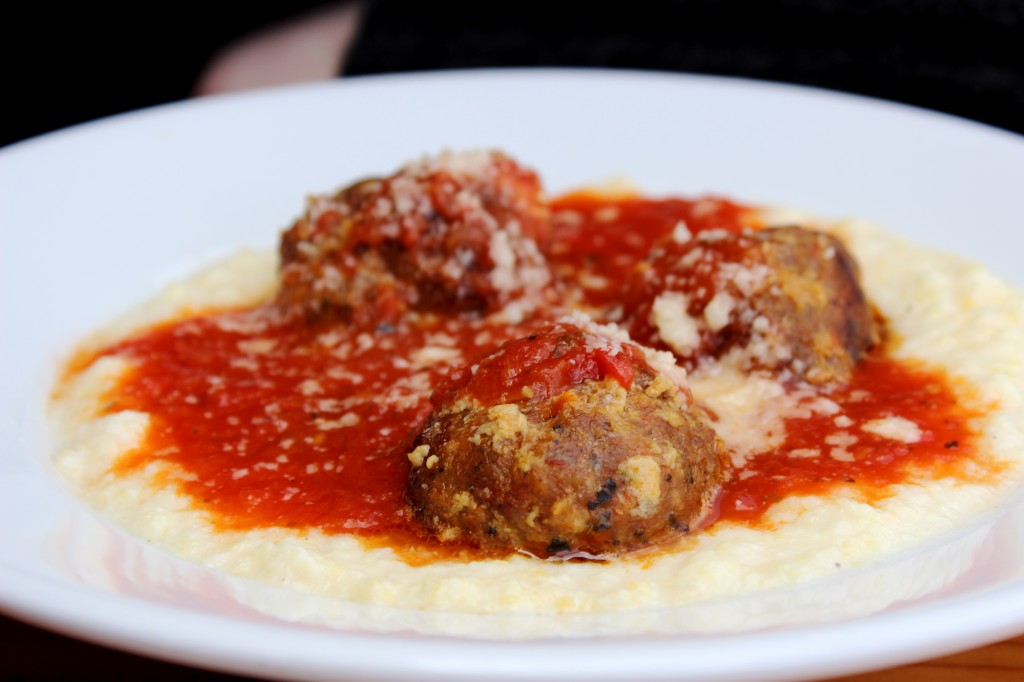 You may be tempted by sliders, hero sandwiches, pasta, and beautiful, fresh kale salads.  Don't get me wrong, they are all excellent, I threw back a plate of sliders on my most recent meal, but ohh lord the polenta!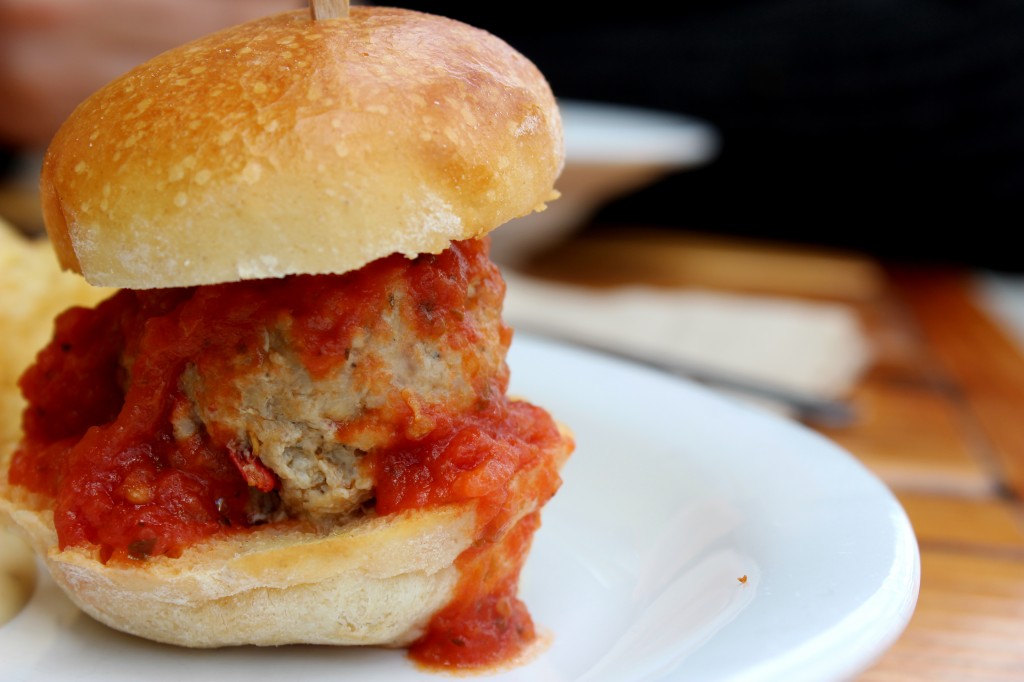 One day this winter, we got caught in a downpour during a long dog walk on Mt. Tabor.  We were soaked to our skin.  We were shivering, the dog was shivering, the seats in our car were soaked.  But before we headed home, we stopped for some takeout polenta and meatballs.  Sitting on the couch in my sweats with wet hair, that was possibly one of the best meals I've had this year.  The polenta a warm and creamy complement to the 3 meatballs.  When you're chilled to the bone, only comfort food like this can warm you up.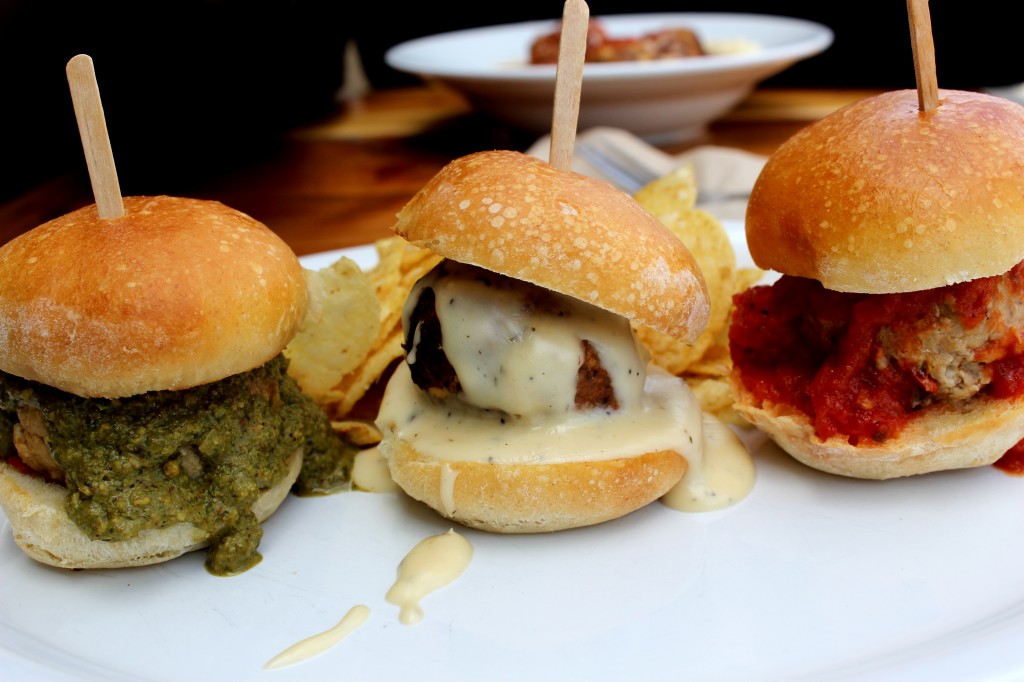 24th and Meatball has a pretty cool "mix and match" style menu.  You pick the type of meatballs you want: classic italian, chicken, pork, vegan (I tried them, they are really good.)  Then pick a sauce and how you want them served.  On bread, pasta, polenta, or just plain.  They have a nice kale salad and a few other sides that I'd like to try but never have room for.
24th & Meatball is part of "The Ocean" which I've written about before here and here, but it's my favorite so far.  The weather is getting nice again and this is a great place to try enjoy the sun with some beer and some balls.