Glowing Greens Miniature Golf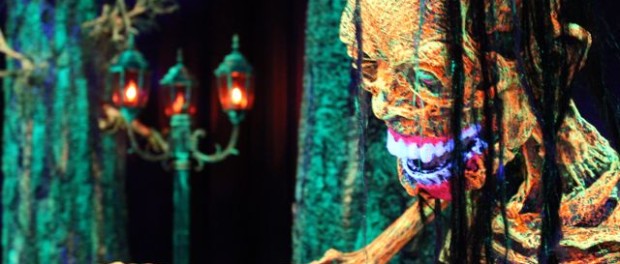 This time if year is really inspiring my love of mini golf.  I've written about it before. But unfortunately, it's still spring and sometimes it rains…  So last week on a rainy April evening we got our golf on at Glowing Greens.  It's an indoor, black light course in the basement of the Hilton in downtown Portland.  I've played here once before when they first opened, but don't remember much about it, which I've taken to be a bad sign.  Another time, I attempted to play on a Friday night but left right after they told me it was an hour and a half wait to play!  We went to the Jack London Bar instead.  So I was not sure what to expect on this visit.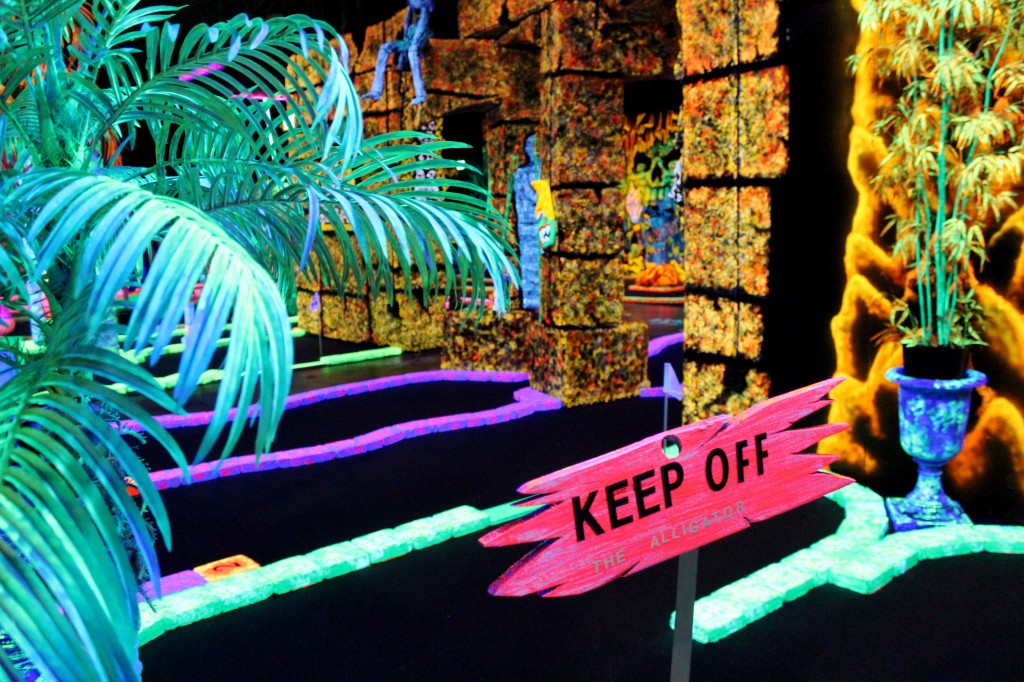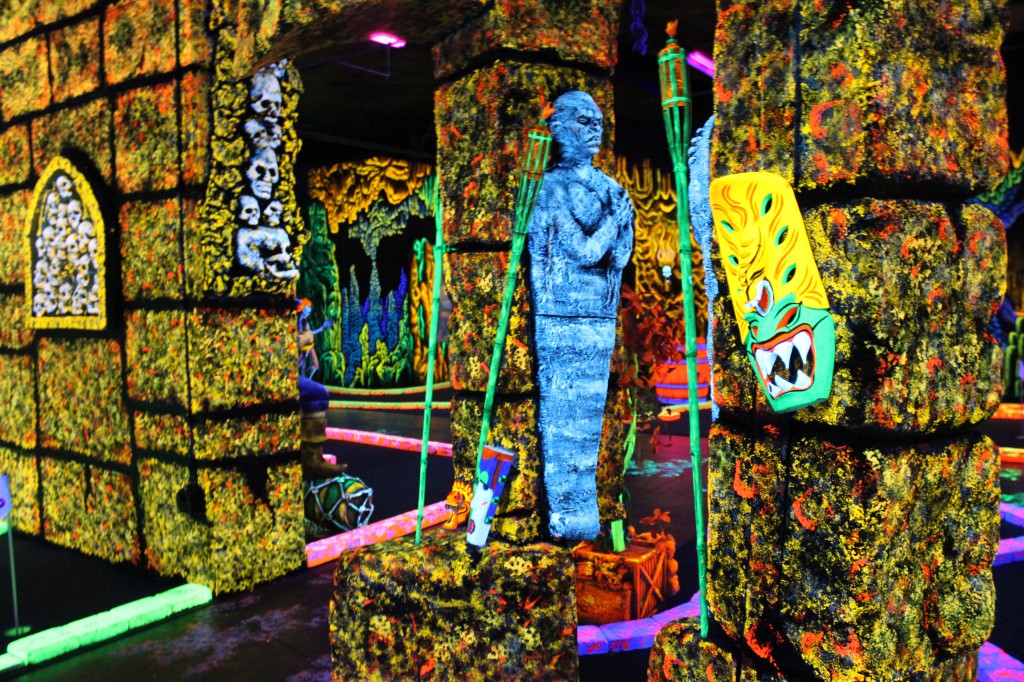 We showed up on a rainy Wednesday night  at about 8pm and the greens were pretty quiet. There were 3 or 4 other groups there but no one behind us so we could take our time. I hate it when you feel the pressure of people behind you.  MINI GOLF PRO TIP:  If there is no one behind you, play each hole twice!  More for your money and no one's the wiser.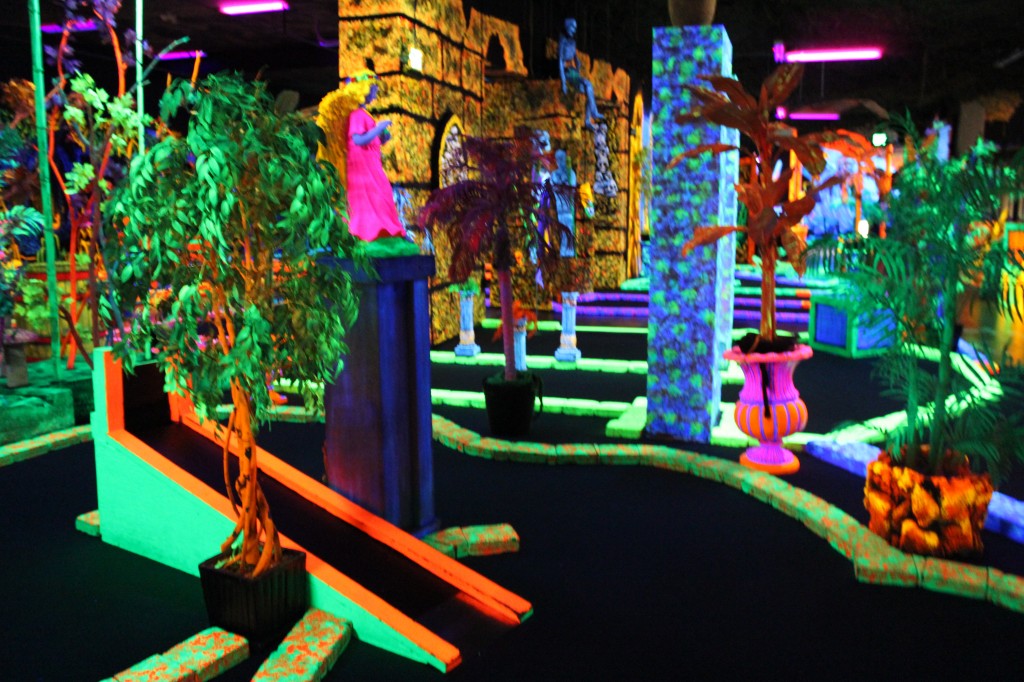 The play at Glowing Greens is good and bad.  First, it's actually quite challenging, which for me, makes it more enjoyable.  But the reason it's challenging is because of the construction.  Most of the course is made of wood and brick.  So when your ball hits the wall, it is very difficult to predict which way and how far it will bounce.  It can be a little annoying.
But I love the kitsch factor.  Theye don't have any classic mini golf windmills, but I really appreciate a good theme and they nail it with their pirate decorations. The whole place is covered in skeletons and skulls, fish and sharks, barrels and boats.   Each hole is unique, not only with decoration, but the construction of the green is fun with ramps, obstacles and spooky things that jump out at you.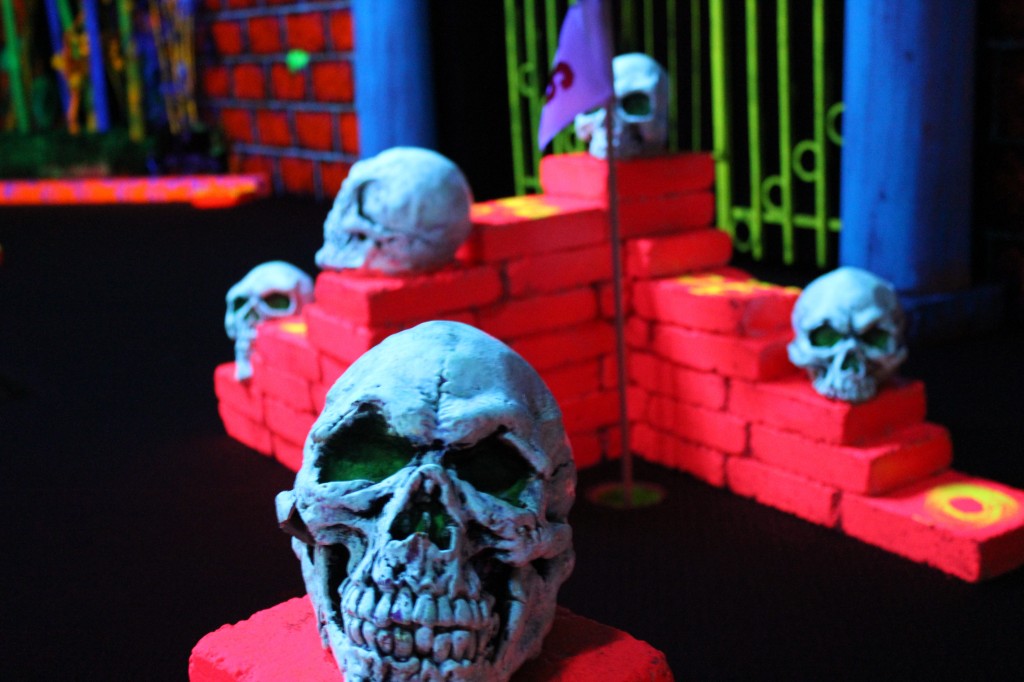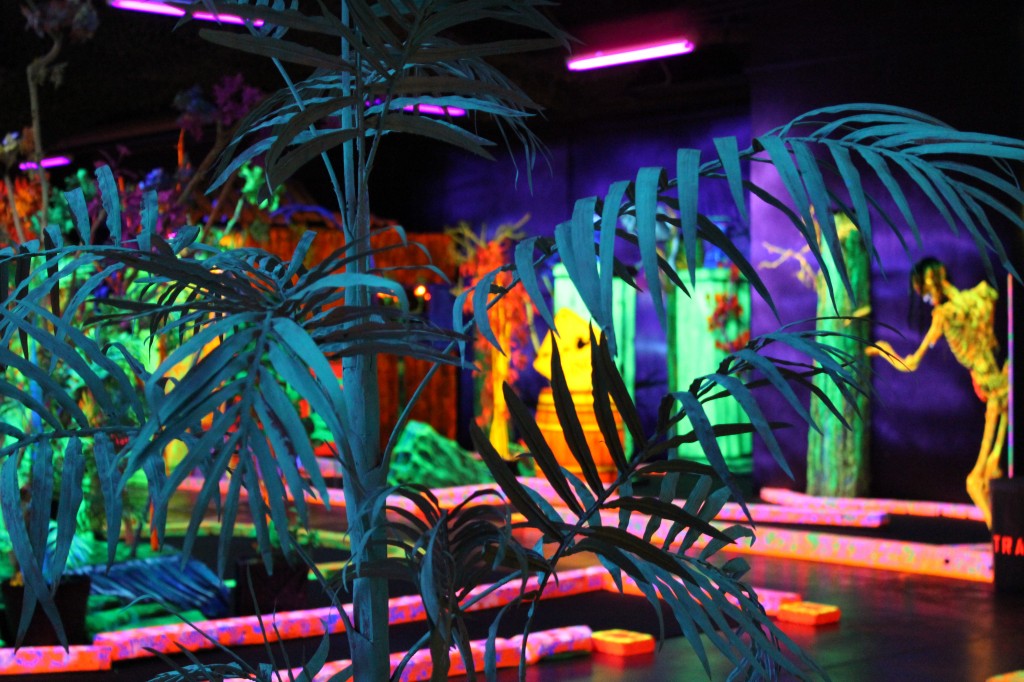 My only other complaint is the price.  $9.50 per person for 18 holes!  Most other courses around town are half that, but I suppose you're paying for the downtown real estate.
So overall, putting on a Wednesday night was great.  Would I feel the same way on a Friday when the place is full of teens?  Probably not.  But that's okay.