Eagle's Landing Mini Golf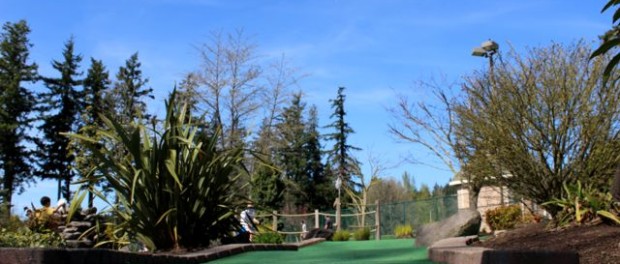 My husband and I are big mini-golf fans.  It was something we did a lot together when we first started dating while were were in school at University of Oregon.  We were regulars at Camp Putt.  I have not been back in a few years, but it's always stood out in my mind as the best mini golf place in Oregon (that we've been able to find).  If you know of other great ones please let me know, maybe Bend has a gem I'm not aware of?  But now, we may have found a course that rivals Camp Putt!  Eagle's Landing, which is in Happy Valley, not far from Clackamas Town Center.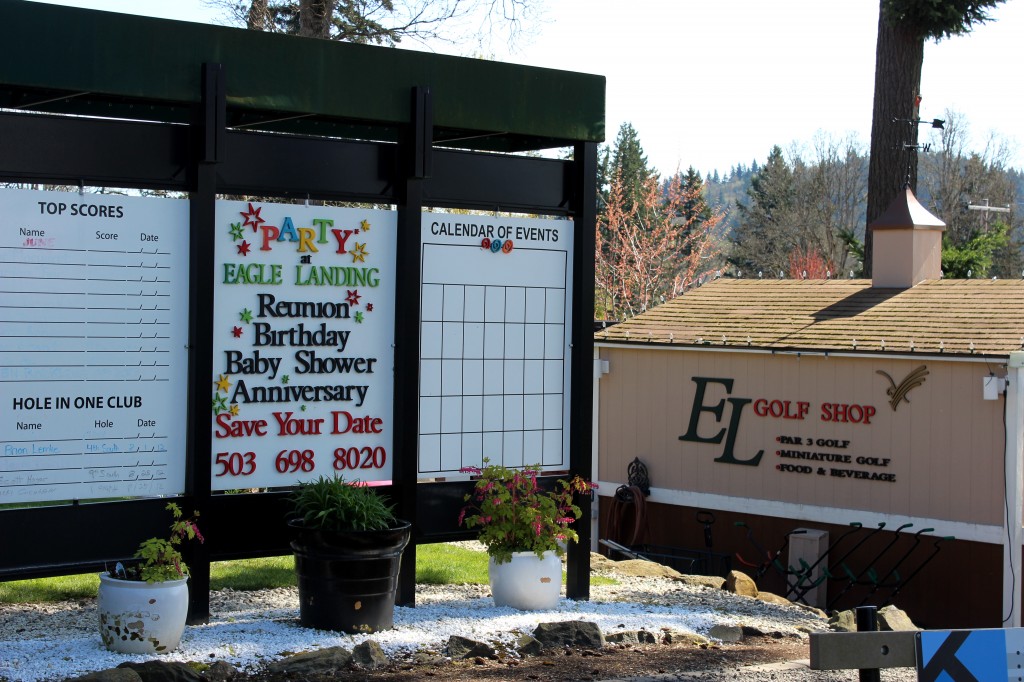 First of all, it is gorgeous.  Up on a hillside with a view of the valley to the south.  They have 27 holes of par 3 golf and 36 holes of miniature golf (two 18-hole courses).  They are open 7 days a week, November to May 9am to dusk, but June to October, they stay open until 10pm, for putting under the lights.  I'll be hitting this place in the summer for sure.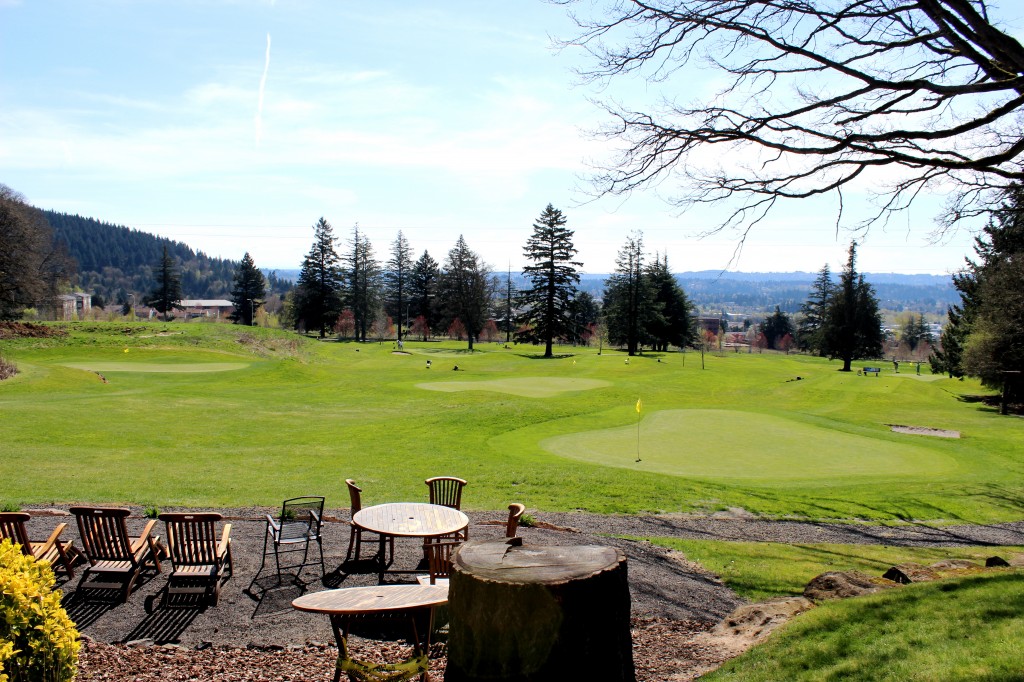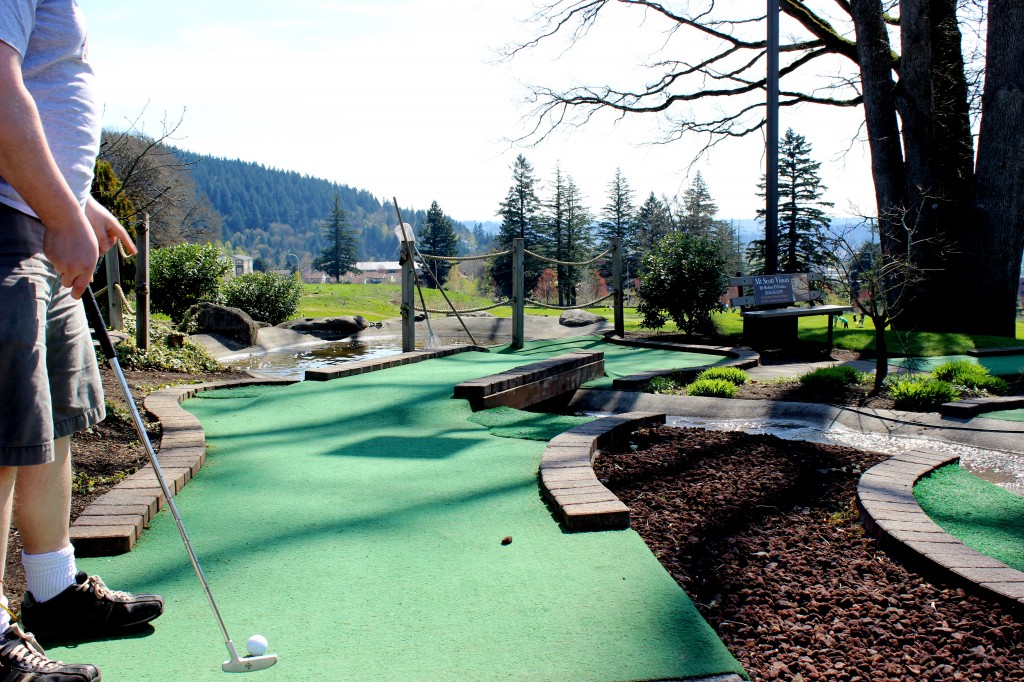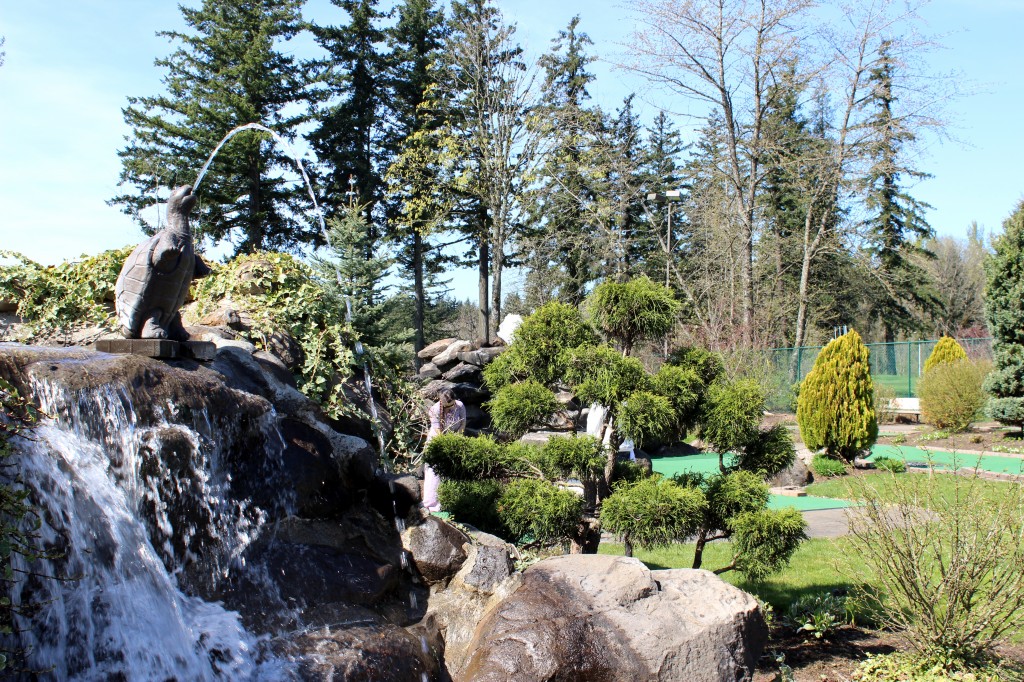 The most challenging part of this course is all the water features.  We ended up fishing our ball out of the water a few times.  There are lots of bridges, fountains, water falls and spots to ATTEMPT jumping your ball over the rushing stream.  We never successfully made it.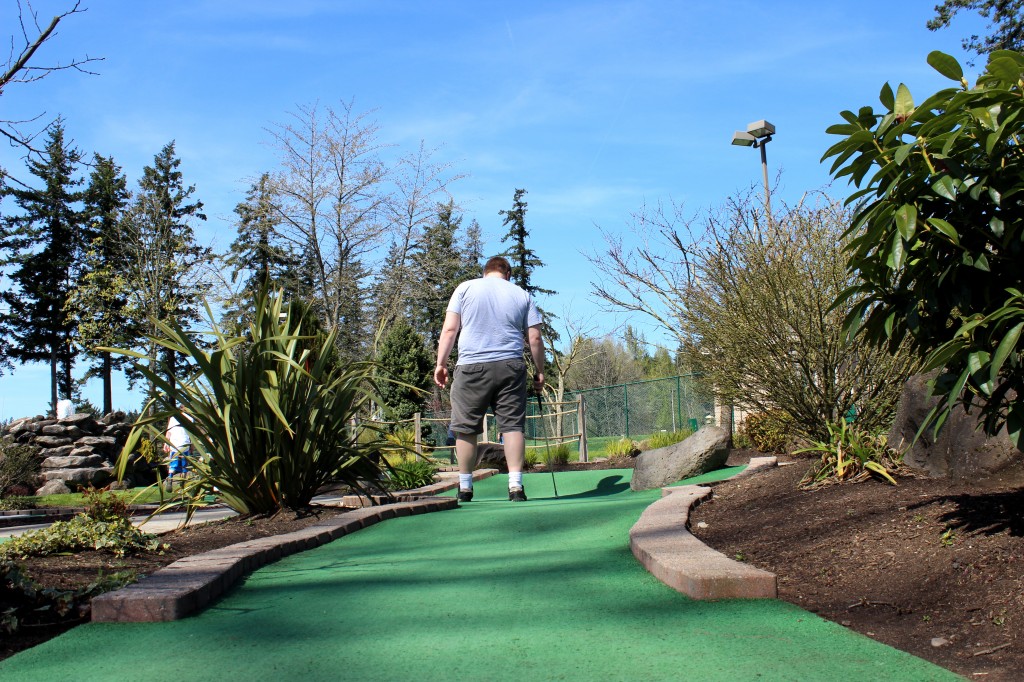 I personally liked the "Green" course better than the "Gold" course.  I thought the holes were a little more creative and fun.  (Or maybe it's because my score was better?)  The "Gold" course was having some problems with flooding.  A couple of the holes were literally under water and had big puddles on the greens.  I'll assume this is a "beginning of the season" problem, but it didn't bother our game too much, just another type of challenge.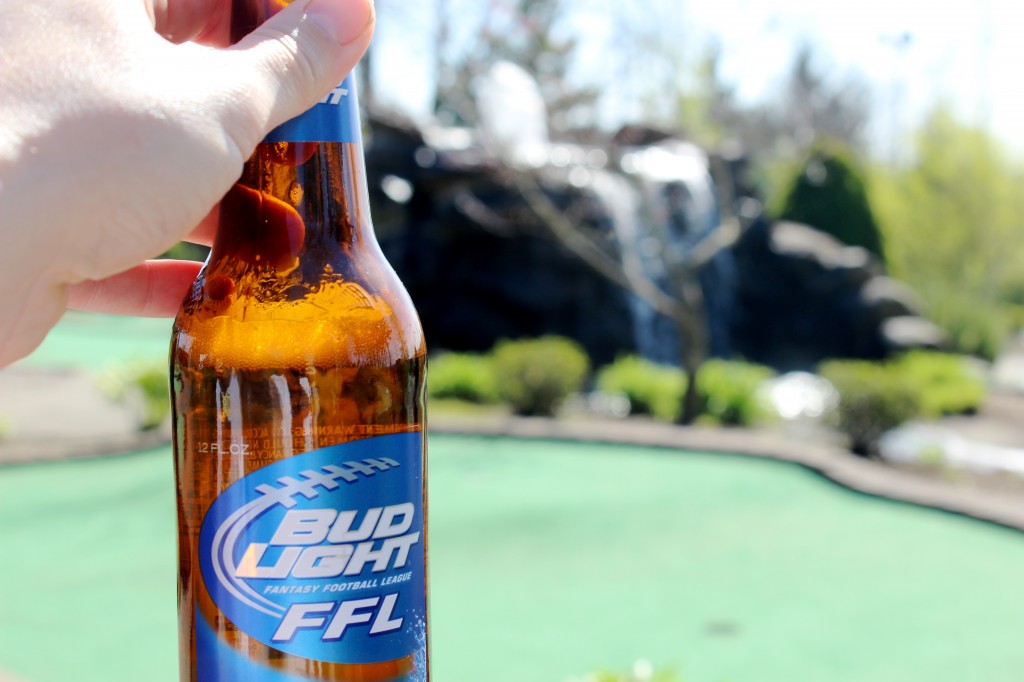 In addition to a really nice course, they have a couple touches to set it apart.  First, there were speakers with music playing all over the course.  Kind of nice, not the best music, but we were there on Easter Sunday so I doubt they'll play anything too edgy. Second, lots of benches.  Sometimes  you have to wait for a while at mini-golf, it's nice to have a spot to sit down.  Last (and most important) you can have a beer while you play!  In the little clubhouse they have sodas, snacks and beer for sale.  Reasonable prices.  $3 for domestic, $4 microbrew.  Outside the club house are some beautiful chairs for taking in the day.
The cost to play is reasonable: $8/18 holes, $11/36 holes.  We had a really nice time and ended up tied overall at the end of 36 holes.   Very unsatisfying (I'd prefer to win), but a good reason to go back.