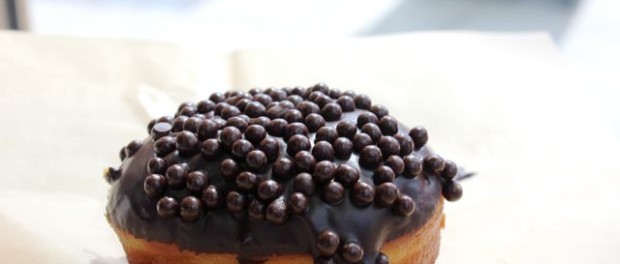 Every one's been comparing this new donut shop, Blue Star Donuts, to Voodoo.  That's a pretty strong statement considering Voodoo is, arguably, the most famous business in Portland.  OK, maybe Powell's is more famous, but it's pretty close.  So I had to go check it out and I took my donut loving husband along for a second opinion.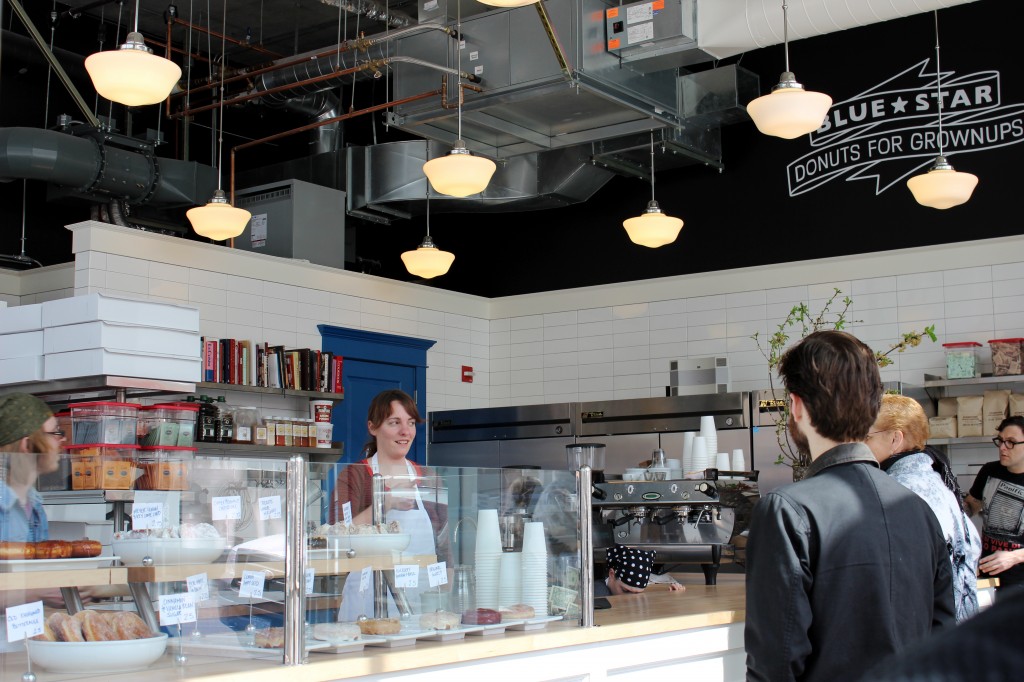 First of all, the place is gorgeous.  We stopped my on a sunny Saturday afternoon, for lunch donuts.  The sun was shining in the surrounding windows making it bright and inviting inside.  We ordered three donuts and a coffee:  Meyer Lemon & Key Lime Curd, Blackberry with Peanut Butter Powder, and Valrhona Chocolate Crunch.  They are a little expensive at $2.50-2.75 each, but when you're buying one or two, it's not too bad.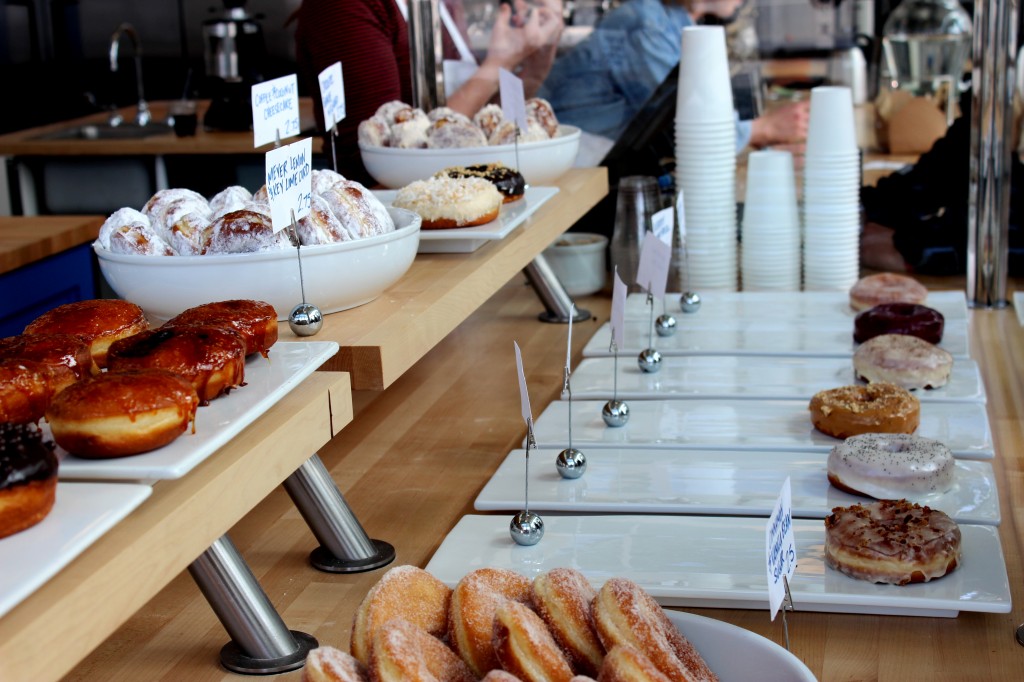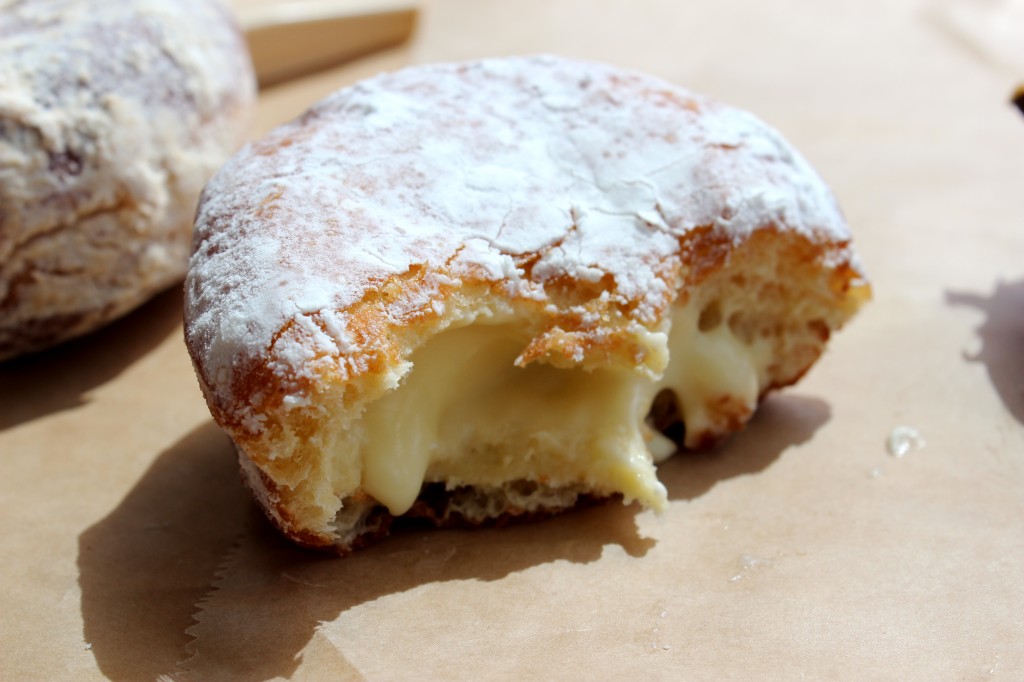 Both of us thought the lemon curd was the best, but the Valrhona was really good too.  The blackberry was a little strange, but I appreciate the effort with the peanut butter powder.  I've never even heard of peanut butter powder before.  The dough on all the dough on all the donuts was a little too chewy, too bready, but it still tasted good.
I was a little disapointed that they were out of the fried chicken donut, I really wanted to try it.  Could it be the next maple bacon bar?  I'll have to go back to investigate.  I think I'll pair it with this cinnamon sugar ring.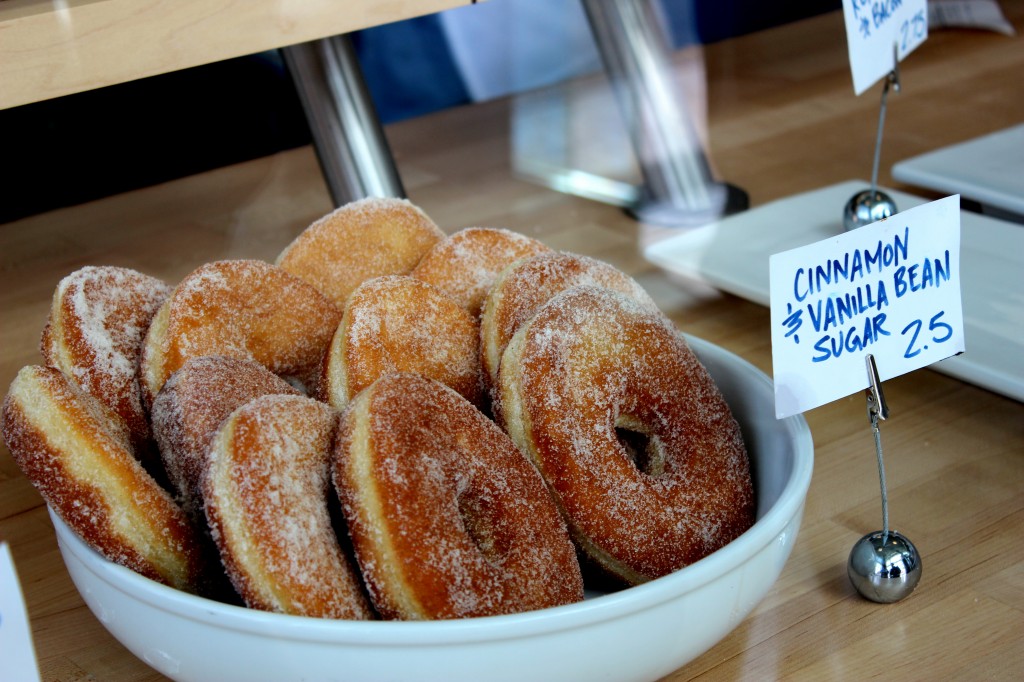 So is it better than Voodoo?  No, it's about equal.  The quality of the donuts is about the same.  Voodoo is edgy and weird, while Blue Star is a donut shop for foodies.  I don't think either are the best donuts in the city, but they are both fun places to stop and try something new.