Happy Pi Day!
We are supposed to be celebrating mathematics today, but who wants to do that?  (No one…except maybe my husband the mathematician.)  So I celebrated in my own way, at the Pie Spot!   I've written about Pie Spot before, two and a half years ago when I ran into them at the Alberta Art Hop.  Now they've out grown of their cart, and into a beautiful new shop on 24th and Glisan (It's part of The Ocean).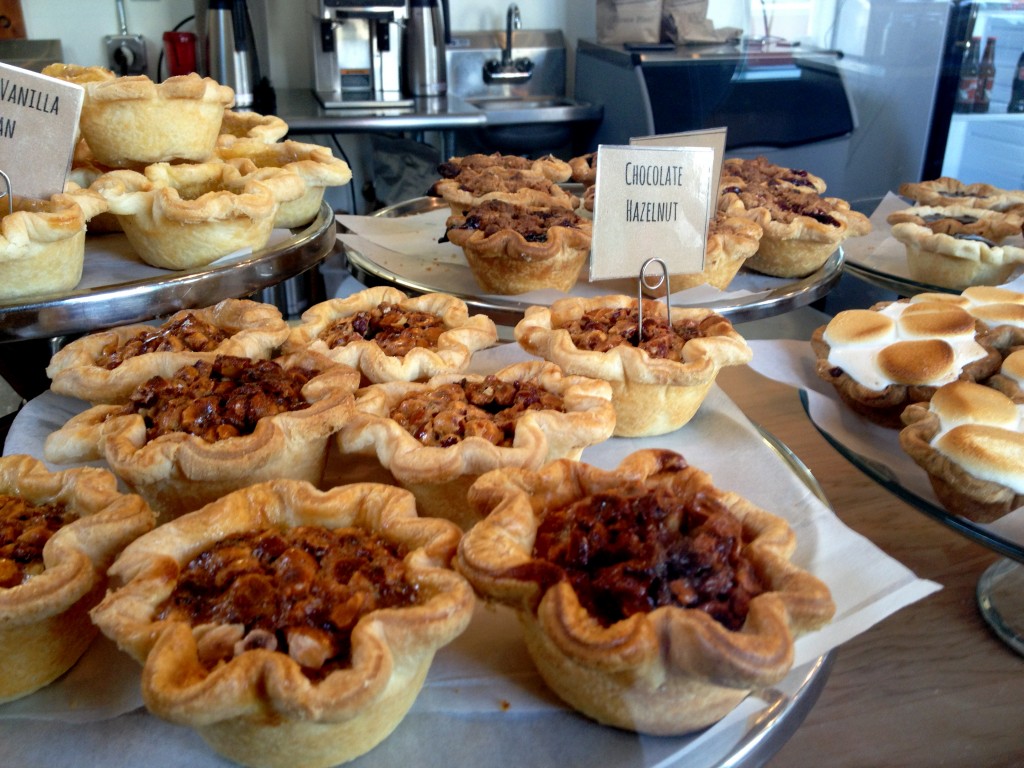 What I love about these particular pies, they call them Pie Holes,  is that they are small and have a lot of crust.  Each day they make about 12 types, plus an assortment of other baked goodies like cookies and scones.  On this visit I went for the Blueberry with Ginger Crumble, S'More, and Brown Butter Pecan.  I ate the blueberry at the store and took the other two  home to share with Jacob. (I don't want you to think I ate 3 pies all by myself.)  It had a great blueberry taste and the ginger added a nice little kick.
While I normally prefer fruit pies, but this time the pecan won me over.  It had a nice chewy, nutty top but hidden between the pecans and the crust was a layer of caramel that oozed out when you took a bite.  It was delicious and a fun surprise.  The s'more was really good too.  The chocolate was thick and fudgey while the marshmallow was gooey and creamy.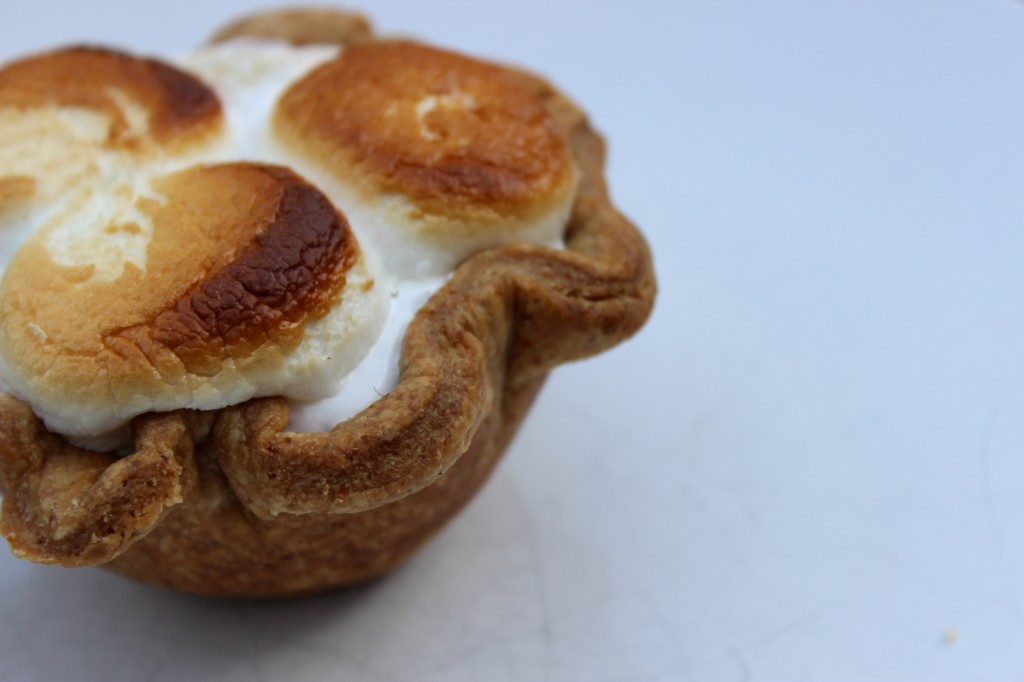 The store is open from 7pm to 7 am everyday, so you could hit them up before or after work.  But that's not the only place to get a Pie Hole!  They also serve them at Bunk Sandwiches, Lardo, and Meat  Cheese Bread, plus a couple coffee shops.
And if you just can't make it to Pie Spot, to celebrate Pi Day, you can always hit up Random Order Coffeehouse, which serves pie and booze until midnight!