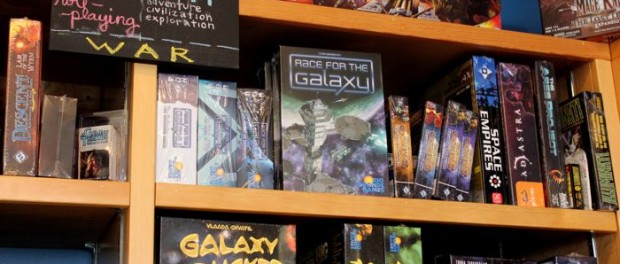 I'm a big board game nerd, or as they call them lately, table top games.  I've always been a fan.  When I was a kid I remember begging my friends and parents to play with me.  Back then it was Life, Payday, Scattergories, Scrabble and Clue, but I've grown up and so have my games.  These days we play stuff like Agricola, Stone Age, Settlers of Catan, Ticket to Ride and Forbidden Island to name just a few.  Have you ever seen the Royal Tenenbaums?  My goals is to have a closet that looks just like this one in the movie, so we buy as many games as possible, and most of the time, they're from Cloud Cap Games in Sellwood.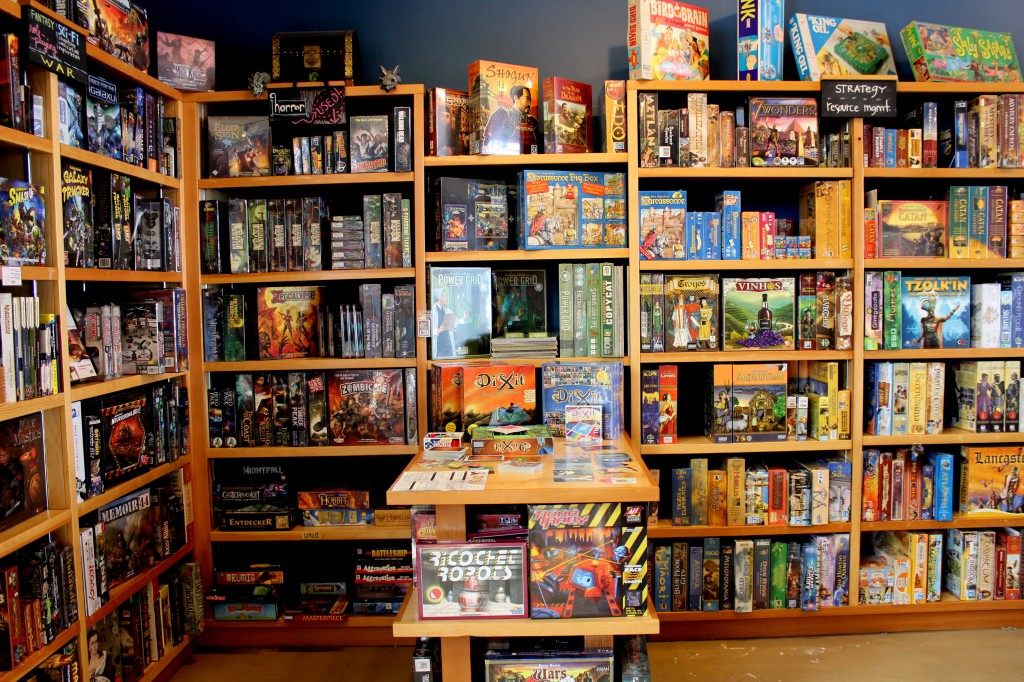 We go out of our way to shop at Cloud Cap.  Living in NE Portland there are a number of places closer where we could get our games, or we could just order them online, but we would rather spend our money and time at Cloud Cap.  Number one reason:  the customer service is incredible.  They know their games.  Whenever we go in, we tell them which games we've been enjoying and why, then they make recommendations based on that.  They have played everything in the store, so they can talk first hand about the pros, cons, learning curve and replay value for each game.  This is especially  great because these games range from $40-$70 (and some bigger ones are nearly $100) so it's nice to have some confidence that you'll enjoy the game once you get it home.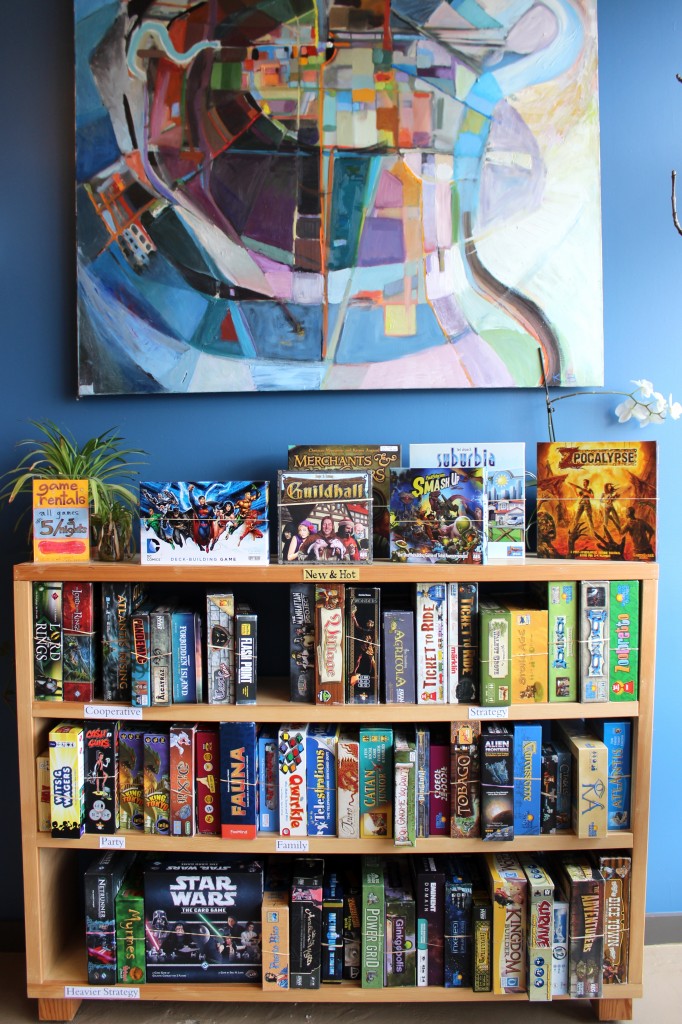 One other great feature is a game rental section.  We have not tried this out since we live so far away, but you can rent games for a few days before buying them.  Plus, they have a big game room where you can come in and play on Wednesdays and Saturdays for free.
The shop is also beautiful and well organized.  They have tons of the latest table top games, smaller (and cheaper) card games, plus a selection of party games & puzzles and a pretty good selection of games for kids.  While the store is geared primarily to adults I think kids would love this place too, not only for the games but the toy train set and a the huge tree in the middle of the store.
This Saturday,  March 30th, is International Table Top Day.   It's an event inspired by geek leader Will Wheaton's new Internet show Tabletop.   Here is how the website describes the event: "we ask you to go to your friendly local game store, neighborhood coffee shop, school auditorium, community center, or host a game day at your home and play more games."
I am going to an event at a friend's home but if you want to participate head over to Cloud Cap to buy something new or dig out an old game from when you were a kid.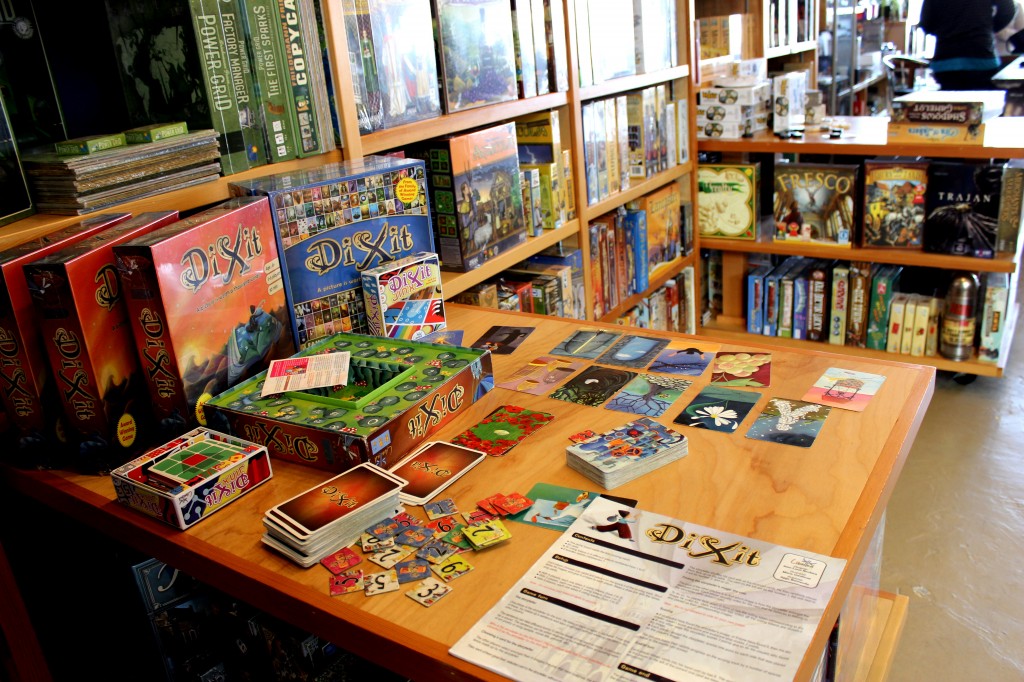 If you can't make it to Cloud Cap, consider Rainy Day Games in Aloha (this place is excellent as well, but it's even further away from me than Cloud Cap so we don't go there very often) or Powell's Books at Cedar Hills Crossing. Both locations are having events for Table Top Day.  They actually have a pretty great selection, but without the game experts.  If this is your first venture into the new Table Top world, Settlers of Catan is a great place to start.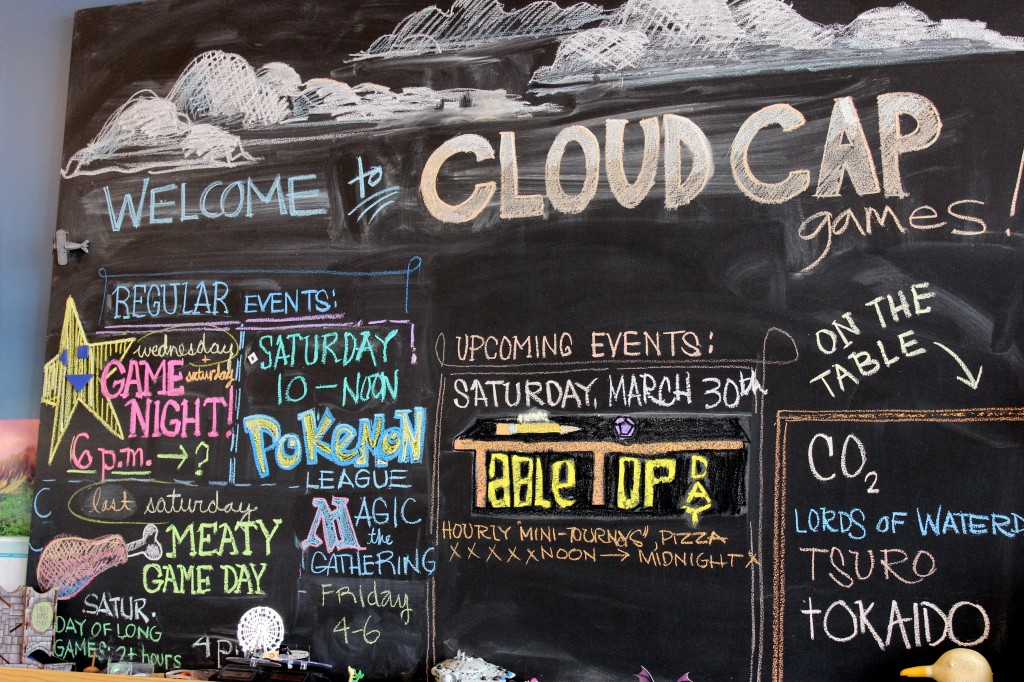 1226 SE LEXINGTON STREET
PORTLAND, OR 97202