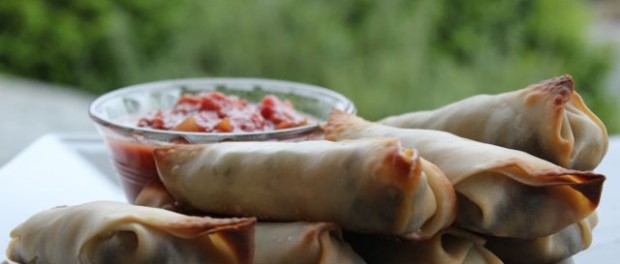 Ohh man.  Superbowl.
Up until five years ago, I couldn't care less about football.  Especially the NFL.  Then I realized that the man in my life, was the real deal.  "The One."  And he loves football.  Like, a lot.  So I was faced with a decision, figure out a way to enjoy football or spend the rest of my autumn Sundays alone.  So I started watching a little, I enjoyed the friends and the food and the beer but then I discovered running backs.  I didn't even know they existed.  I thought every play was a throw.  I started cheering for plays and admiring their athleticism.  Things were getting interesting.
Flash forward a couple years later, I have a favorite team (Giants, Go Victor Cruz!) and I'm on a fantasy league.   Who would have thought?
But THIS Super Bowl is a big one.  My husband, the man who inspired me to give the NFL a shot, is getting ready to cheer on his favorite team, the Baltimore Ravens.  Plans are in the works.  There will be chili, a baked potato bar, beer, cookies, beer, chips and more beer.  I have more ideas than I know what to do with… so here are the things I considered making:
Pretzel Bites from Annie's Eats– They are kind of a lot of work, but delish with a little spicy mustard.
Potato Skins from The Pioneer Woman– Straight from Ree on the ranch in Oklahoma.
Stuffed Mushrooms from Annie's Eats– These are stuffed with spicy cheese.  Enough said.
Spiral Cut Hot-Dogs via Chow–  These are a huge novelty.  Why eat a regular do when you could eat a curly-que.
Instead of any of those, I'm making my favorite standby, Bake Southwest Eggrolls. Another gem from Annie's Eats.  I like these because they are vegetarian, they actually include some vegetables and they are easy to eat in front of the TV.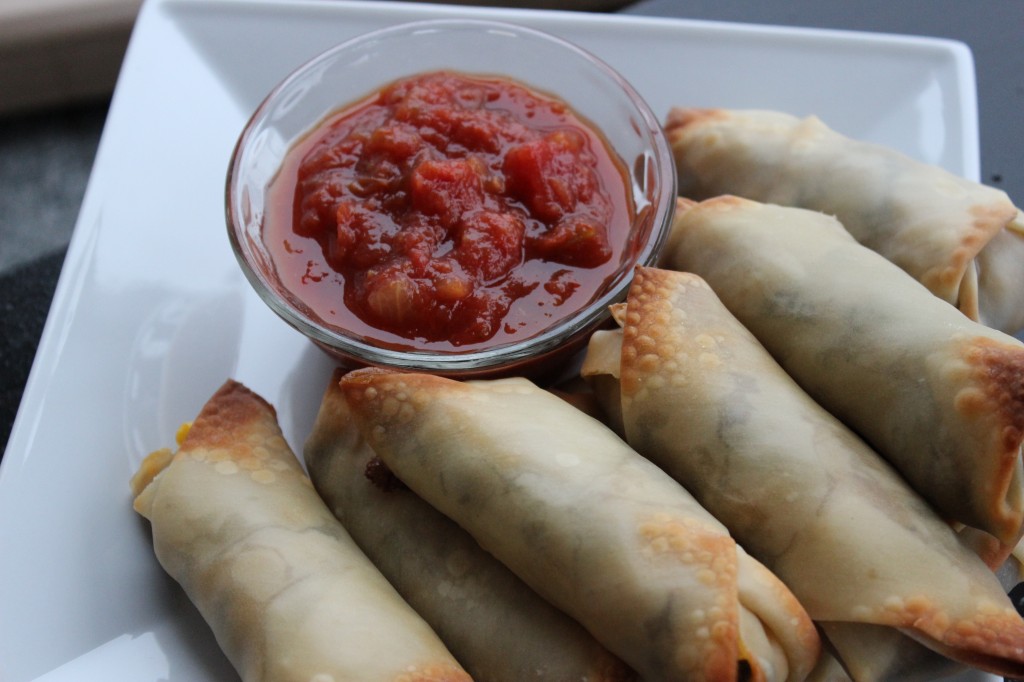 A couple notes:  You have to thaw the spinach.  I usually end up holding it under hot water over a collander.  Don't be like me.  Just leave it out for a few hours, then squeeze out the liquid.  I suggest buying the "hot" green chilies, they give it just the right kick.  I usually find the egg roll wrappers in the produce section near the tofu.
Baked Southwest Egg Rolls
Ingredients:
2 Cups frozen corn, thawed
1 (15 oz) can black beans, rinsed & drianed
1 (10 oz) package frozen chopped spinach, thawed and squeezed dry
2 cups shredded mexican cheese
1 (4 oz) can diced green chilies, drained
4 Green Onions, chopped
1 tsp. ground cumin
1/2 tsp. chili powder
1 tsp. salt
1/2 tsp. pepper
1/4 tsp. cayenne pepper
1 package egg roll wrappers
Cooking Spray
Directions:
In a large bowl, combine everything except the egg roll wrappers and cooking spray.  Mix well.  Lay an egg roll wrapper on the work surface with one of the corners facing you.  Place 1/4 cup of the filling in the center.  Fold the tip closest to you over the filling , roll a bit then take the tips pointing out and fold them toward the center.  Continue rolling into an egg roll shape.  Dip a finger in water to seal the outside tip.  Repeat with remaining wrappers and filling.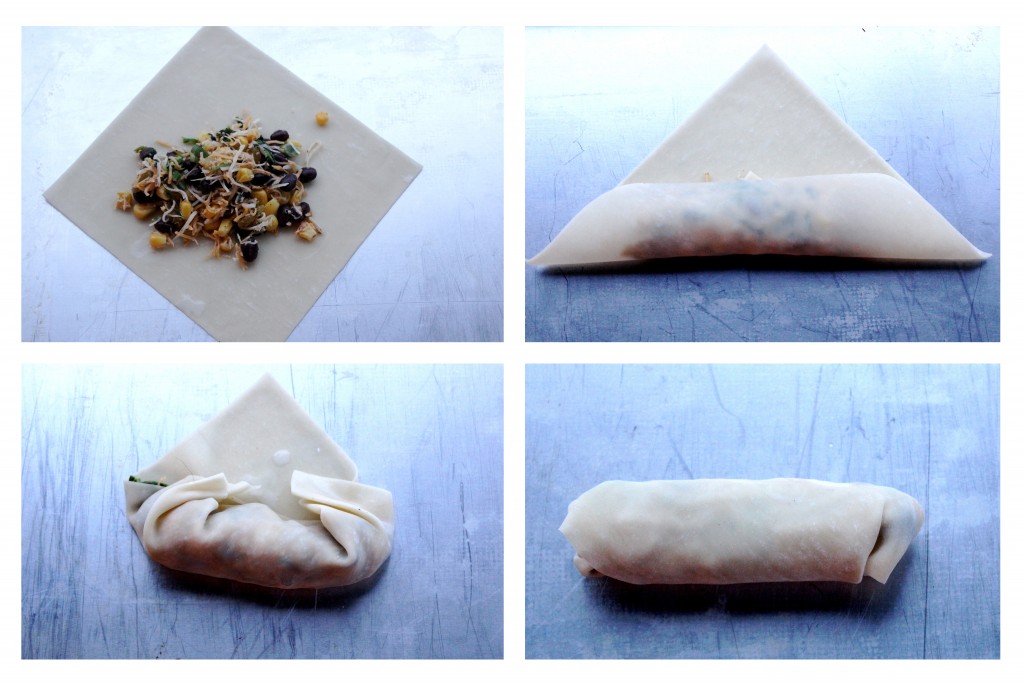 Preheat oven to 425 degrees F.  Lightly oil a baking sheet with cooking spray, place the sealed egg rolls on the baking sheet seam side down and spray the top of the egg rolls with cooking spray.  Bake for about 15 minutes or until lightly brown turning halfway through baking.  Server warm with salsa.