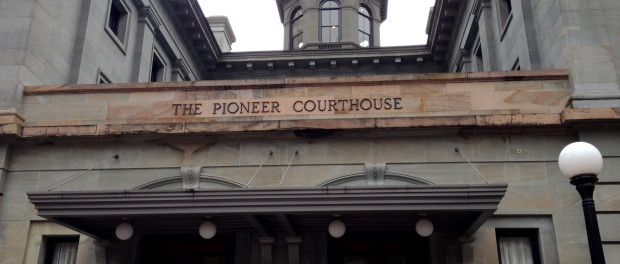 A few weeks back, I went on a tour of Pioneer Courthouse.  No, not Pioneer Courthouse SQUARE but the actual courthouse!  A little bird on the internet told me that they offer "self-guided" tours, but I've never been able to make it because it's only open weekdays. It opens after I go to work and closes before I get off.  No wonder it takes so long for the government to get stuff done, they're never open!
I grew up in Portland (ok, Beaverton) but we would go downtown a fair amount and it seems like this courthouse was closed for my entire childhood.  Not just closed, but boarded up, plywood over the windows, broken bottles and trash around the outside.  It was bad.  So I've been curious ever since they remodeled it and reopened it a few years ago.
So I took a Staycation day and finally went. And it was super cool.  Before they let you in you have to go through security similar to what you go through at the airport.  After I made it inside the ultra-helpful security guards sent me on my way, giving me some advice on the "must-see" stuff in the building.  It is a functioning federal courthouse so there are also some places you are asked to avoid…but not many.
First of all, a little background on the building. It was commissioned by President Lincoln. Lincoln!  Originally, it was Portland's custom house, so it has copla on top, where the officials could watch for the boats to come in. Back in the day you could see the river from the top. Today only buildings.
The first floor has a nice library, a few offices and a hallway of post-office windows.  For a time it was the central post office too.  I get such a kick out of imagining the early days of Portland, before the books, bikes and hipsters, it was a small rough town with flooding streets, sailors, and lots of corruption.  It was the wild west.
But back to the courthouse… If you visit, take the elevator!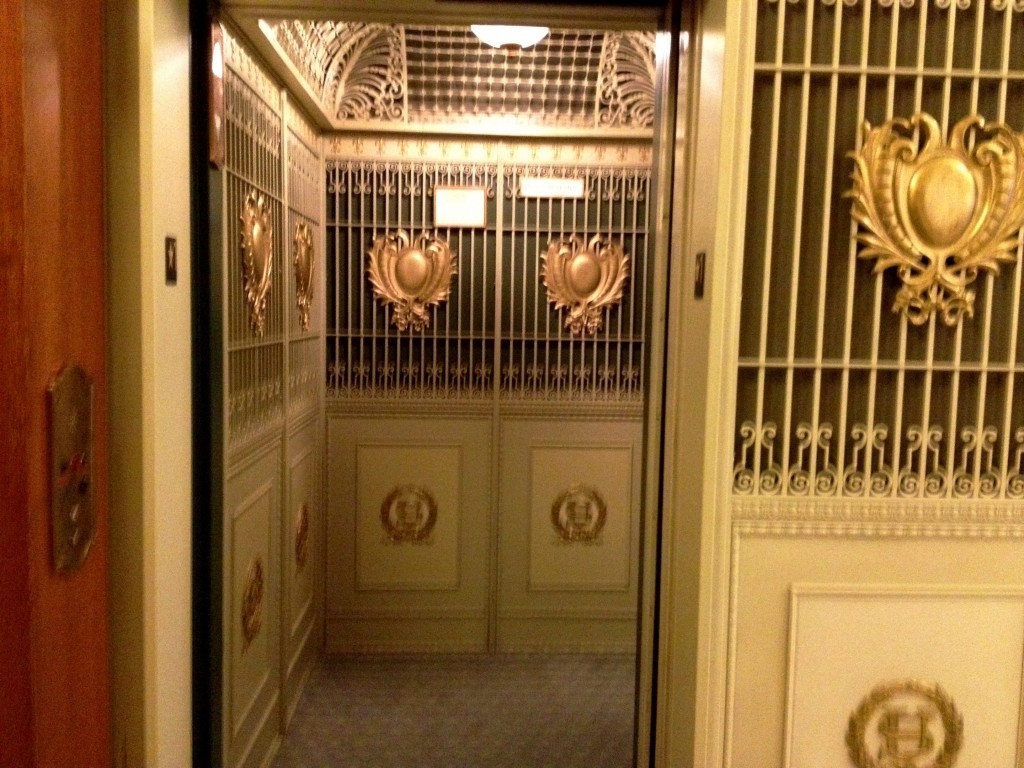 The actual courtroom is on the second floor.  You're welcome to go in and look around as long as court is not in session.  I love all the portraits on the wall.  There is a nice sitting room attached that reminded me of the White House.
The security guards told me that his favorite part of the tour is a back hallway behind the courtroom.  It is full of framed documents signed by all the Presidents.  Hoover, Nixon, Eisenhower, Regan, Bush, Clinton.
Next stop, the cupola!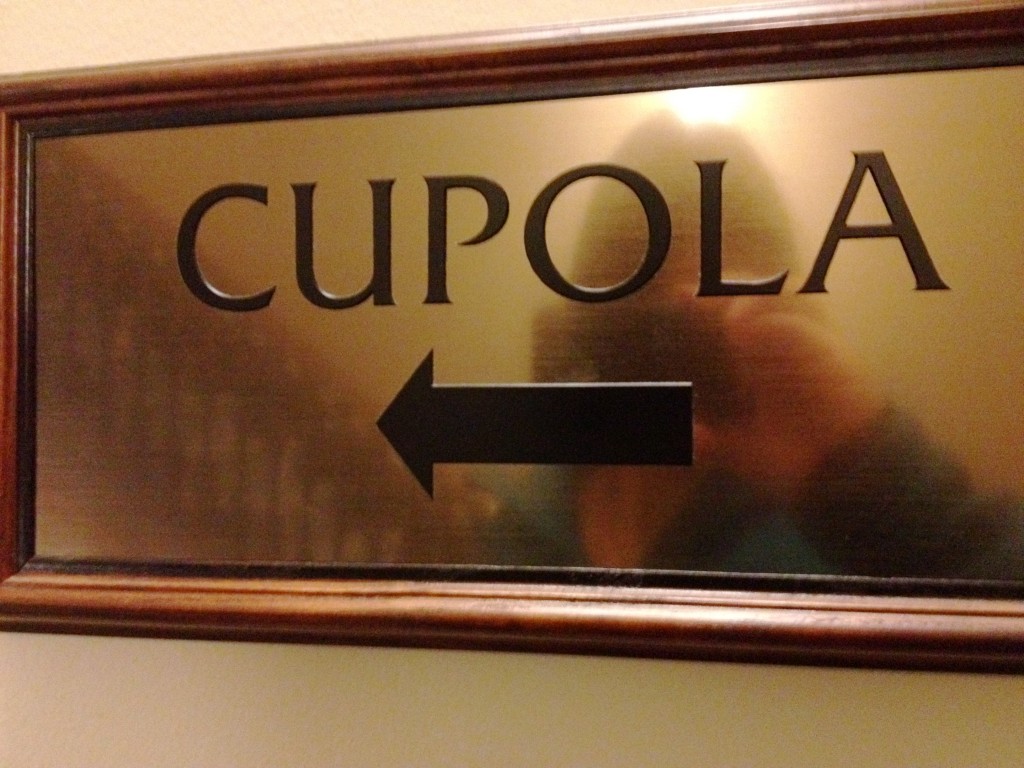 There's no elevator to the top. You have to climb for this view. What's really amazing is all the glass is original.  All the windows have survived  a century of storms and never cracked.  You can tell it's really old, just by sight, it's thick, lumpy and full of bubbles.
At each window they have photos from the turn of the century, so you can compare the views.  The buildings block most of the view now, but it's kind of fun to compare.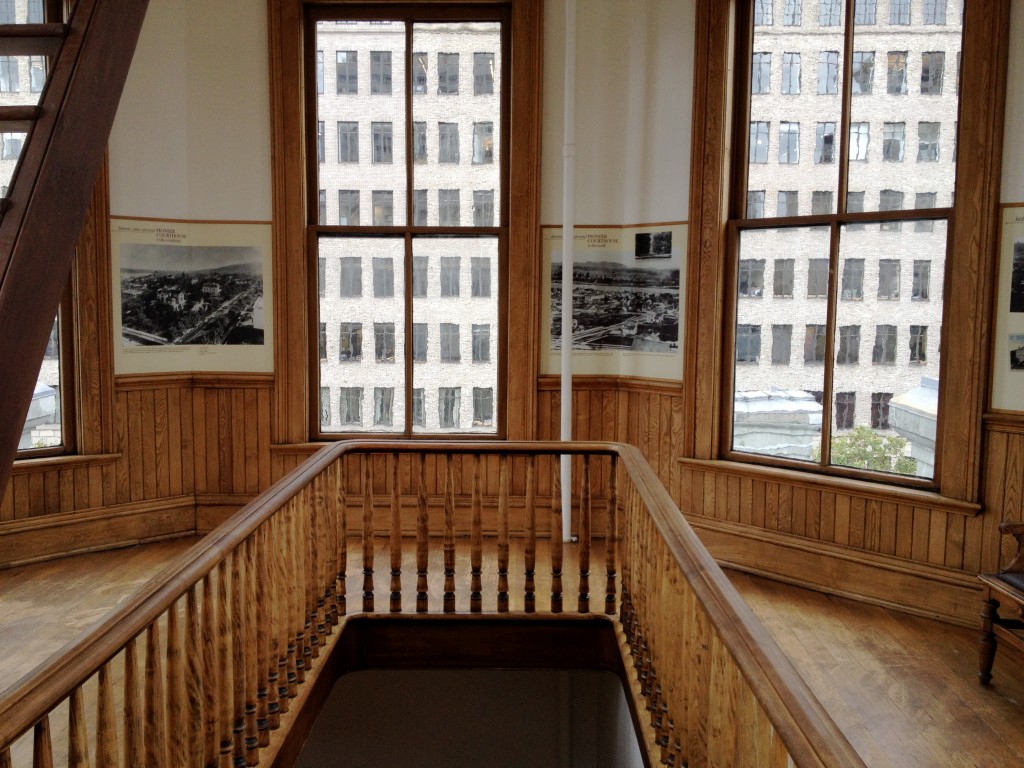 I was really surprised at how cool I this tour was.  I'm kind of a local history nerd, but it was just fun to see all the photos of old Portland and it was fun to walk around in such a nice building.  Plus it's FREE, so if you happen to have a some spare time in downtown on a weekday, go in and check it out.