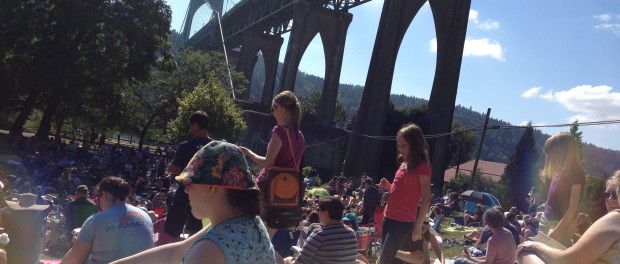 The only thing that disappointed me about Trek In The Park, is the lack of Shatner-esque karate kicks during the fight scene. Everything else was perfect.
So what is Trek In The Park? It's an entire episode of Star Trek (the original series) performed by actors in a park. Think Shakespeare in the park… But not.
They use costumes, phasers, a few set items and a small band plays the music and sound effects. It's simple, but so was the TV show. This year they're doing the episode "Journey To Babel". Which is the first episode the character Sarek, Spock's father, is introduced.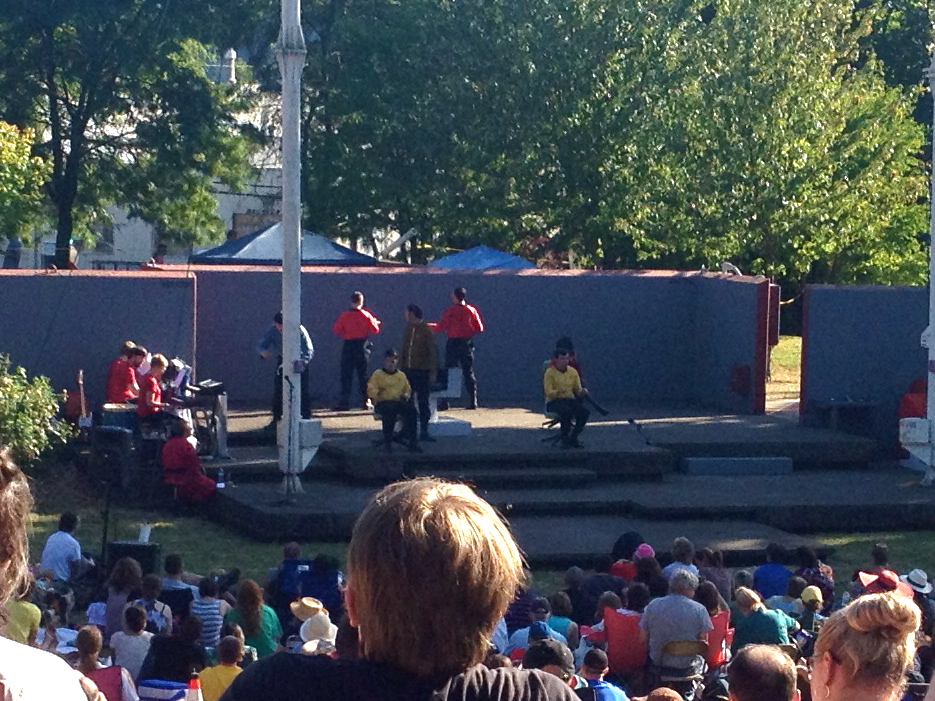 This year it's at a new location, Cathedral Park in St. John's, that has a nice stage, of sorts, and microphones, which is an addition from previous years. But with the roar of the bridge overhead, it was still hard to hear at times.
I've been trying for three years to make it to the show. I actually attempted to go two years ago, but had to turn back once I got there because I couldn't see or hear anything! I arrived about 10 minutes early and it was a joke. There were so many people there, it was standing room only and I couldn't even see the stage, much less hear anything so I went home. Little did I know that people had been camping out in the park for hours to get a good seat.
This year we got there an hour and a half early and still… Look how far back we had to sit!
Portland people are crazy for Star Trek, I guess. It was hot and sweaty, but we waited, played some games and drank a growler of beer from nearby Occidental Brewing to pass the time.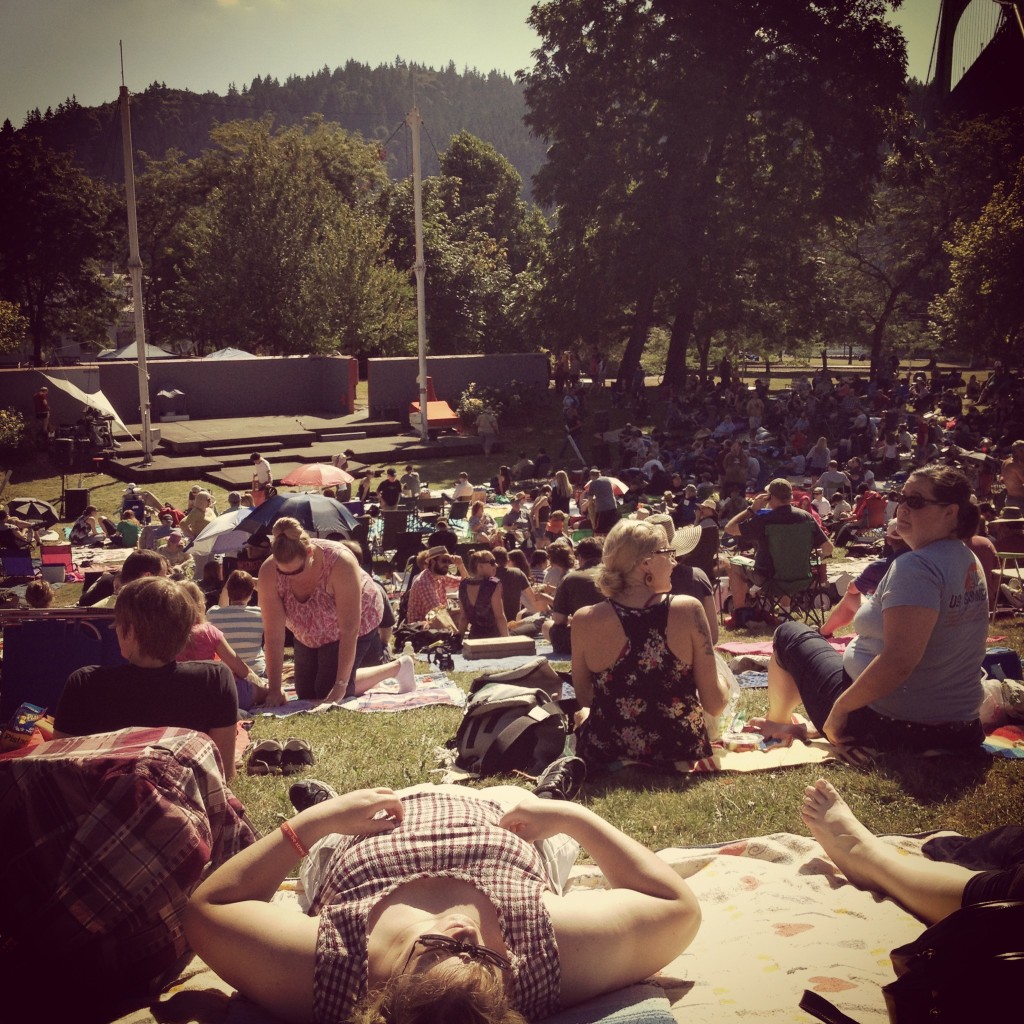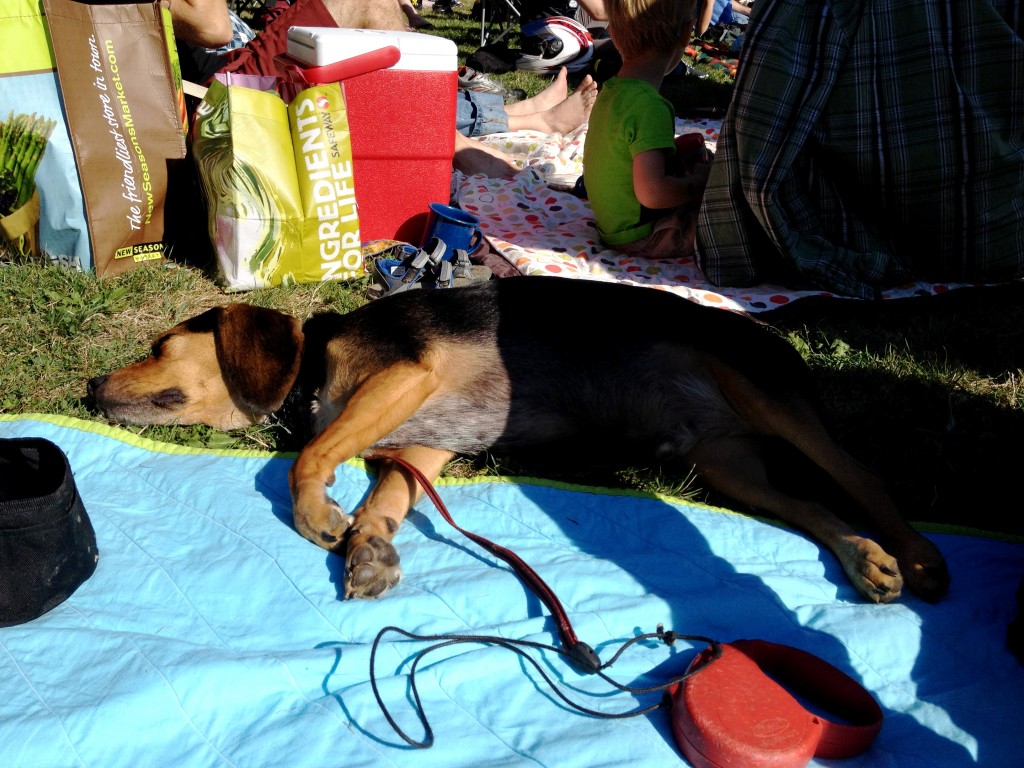 The show started right at 5pm. When the girl walked on stage to sing the opening theme song, the crowd went nuts. They had aliens with great makeup, a cool fight scene, and really captured the essence of the show.
It plays for one more weekend… go see it if you can! If you can't make it, there's always next year when they finish their "5 year mission" with Trouble With Tribbles! Which, for non-Star Trek fans, is one of the most popular episodes ever because, the ship gets overtaken by millions of cute and cuddly animals called Tribbles.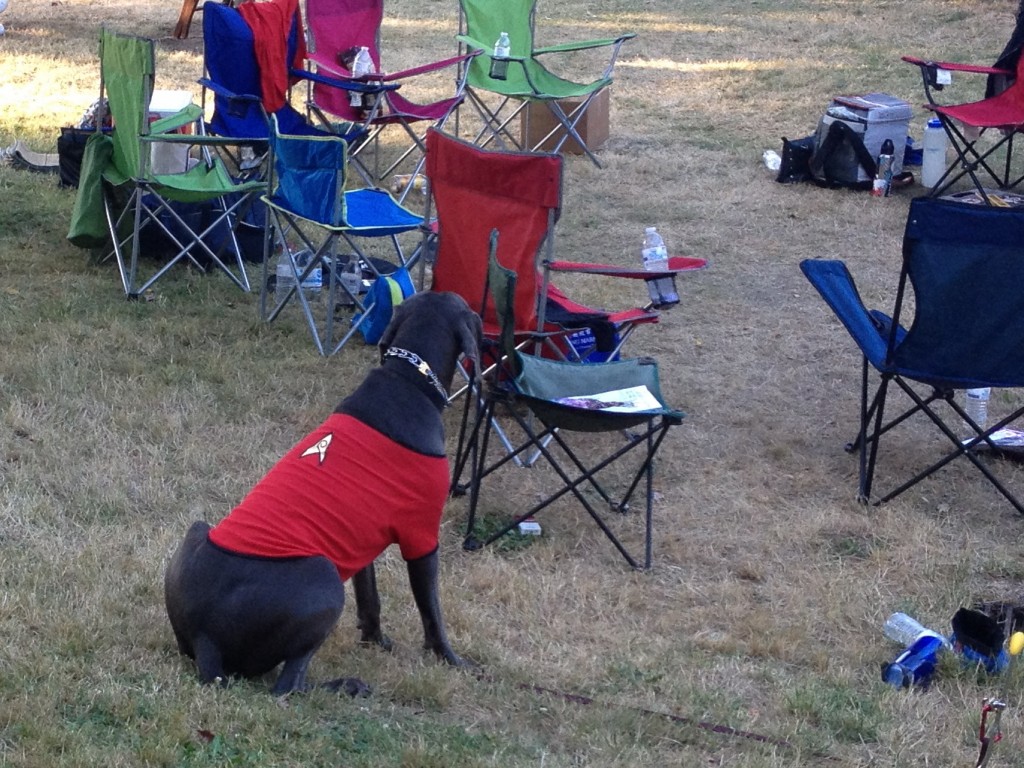 This Red Shirt is guarding everyone's stuff backstage.