I just can't say enough good things about my first visit to Canoe. I've heard about this store for years, walked by it many times, admired their window displays but I've never gone in. Honestly, I was a little afraid that everything would cost like a million dollars. But guess what? It didn't.
Canoe is a design store. It kind of reminds me of an art museum bookshop, without all the tourist crap. Cool stuff for your home, things to wear, unusual and unique gifts. Don't get me wrong, it's not a CHEAP store… but if you are looking for a nice gift, it's affordable enough.
But what really impressed me is their customer service. I told the sales lady I was looking for a wedding shower gift for my dear friends. Her first question was: "is it a co-ed shower?"   I thought that was a crazy question since it is the FIRST co-ed shower I've ever been to.
Then I told her my price range. Now I have a pet peeve with this… I hate it when you say "I'm looking for something in the $50 range, and sales people start showing you stuff for $60-70. This lady only showed me things UNDER the amount I planned to spend.  Which made me feel like a big spender.  Bonus!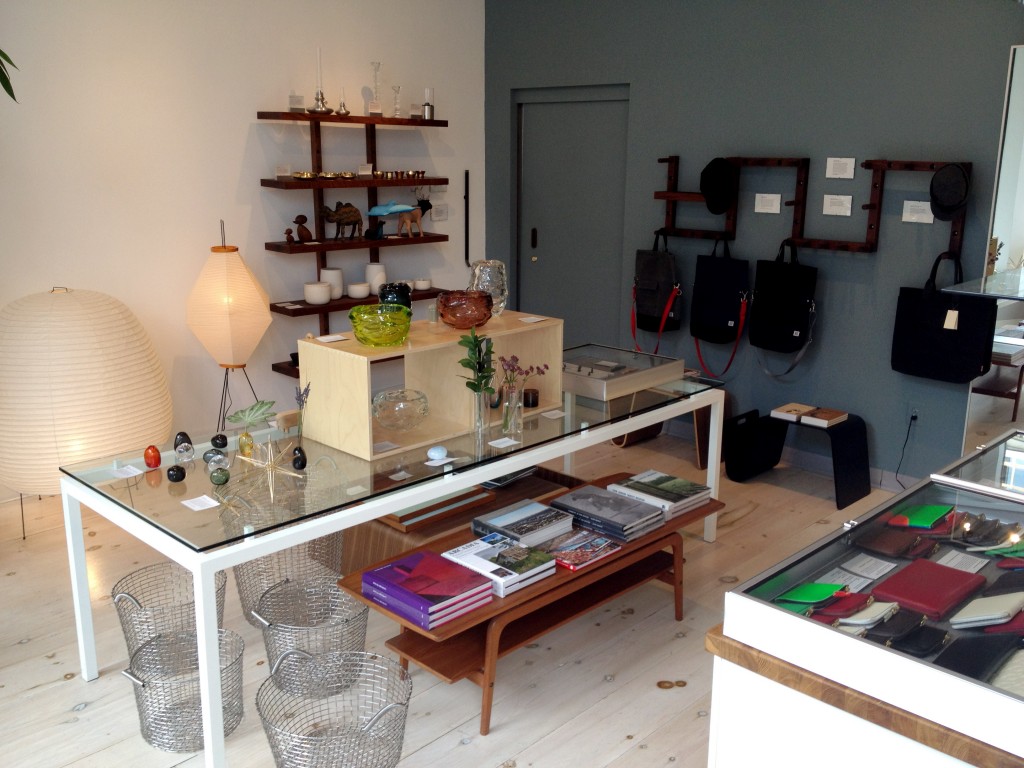 I ended up deciding on a cheese board and cheese cutter. Locally made! I don't think everything at Canoe is local but I noticed a LOT of it is made or designed in Portland.  Unfortunatly I did not take a photo of the gift…. oops. Instead, please enjoy this cool chair.
When I was done they gift wrapped it for me, and gave me a package of adorable gummy bears.  Not only were they the delicious Haribo brand, but they were miniature!!!… and we all know anything miniature is adorable.
I'm already planning on visiting here at Christmas, I think it's a great place to find gifts for "the person who has everything", i.e your dad.