10 Reasons to Love The Roseway
1)  It's old school.  A one-screen neighborhood theater.
2) They play first run movies.
3)  Improved in all the right ways. Modern seats, sound and projection.  Old fashioned decor.
4)  Extra loud shows.  When there is an action movie playing on Friday and Saturday nights, they'll have a late-night, extra loud show.  Not a selling point for me, but lots of people love it.
5) Affordable concessions.  It's not CHEAP but reasonable compared to Regal prices.
6) Sweet stained glass.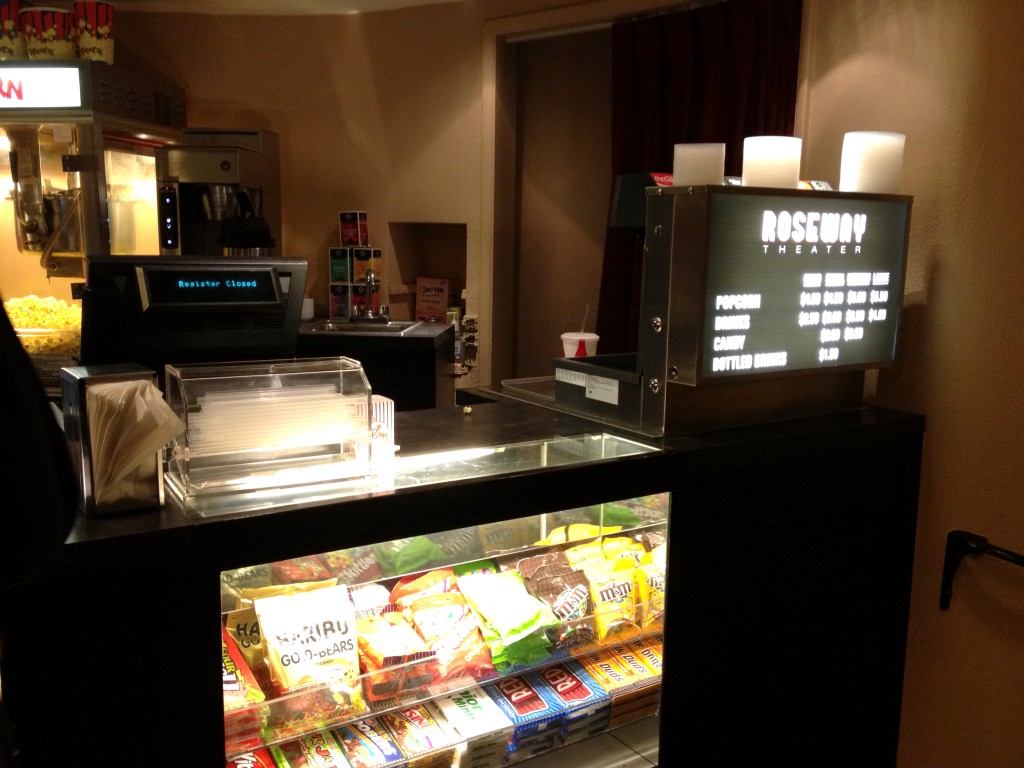 7) Anticipation.  With only one movie each week, it's fun to drive by and watch the marquee for what's coming next.
8)  Residential location.  It may be right on Sandy Blvd. but it's also in the middle of a neighborhood full of homes.  A couple years ago we had a snow storm and the place was packed with people, all arriving on foot to see a show.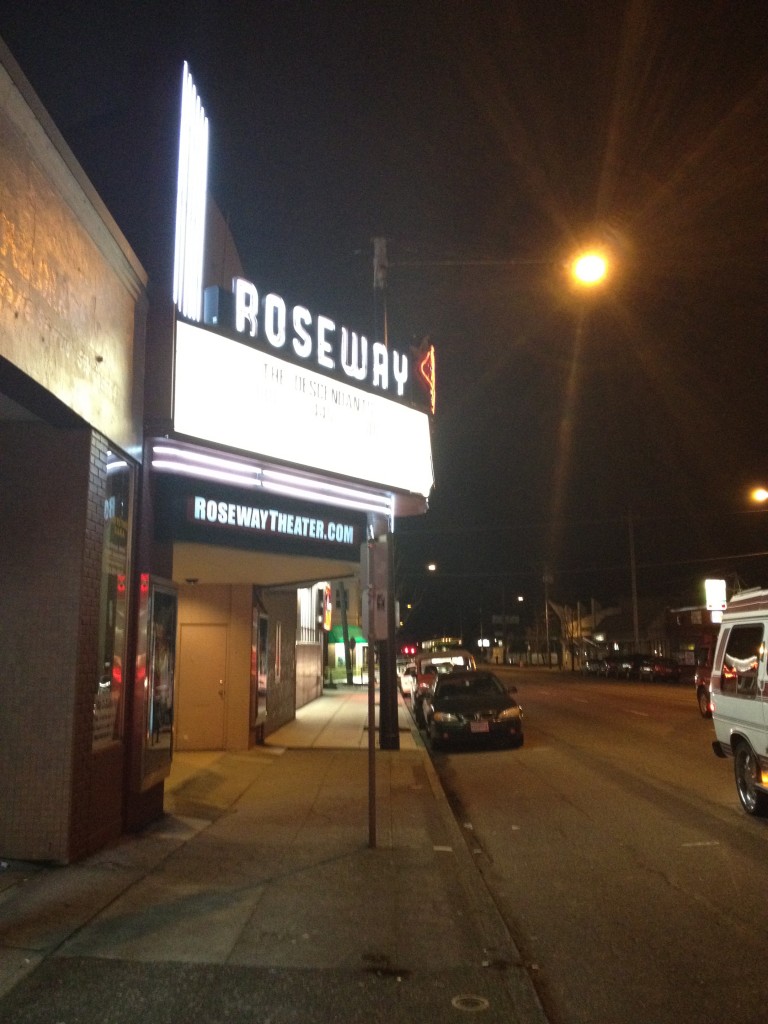 9) $7 tickets.  Compares with $10+ at Regal theaters.
10)  Local business.  Bottom line, if I'm going to spend my money on a movie, I'd much rather give it to the Roseway than Regal.  I feel the same way about other locally owned theaters around, like the Academy and Cinemagic, but this one is in MY neighborhood.
7229 NE SANDY BLVD.