Luc Lac Vietnamese Kitchen
Nothing says celebration, like a blue drink.  I learned that early in life and swore them off when I was 21 and 4 months old, after a night of AMFs.  Uggg… who drinks those other than 21 year olds?
It's been nearly 10 years, and I finally broke my blue drink ban… accidently.  That's what happens when you order the "Dealer's Choice" cocktail on the happy hour menu at a place like Luc Lac.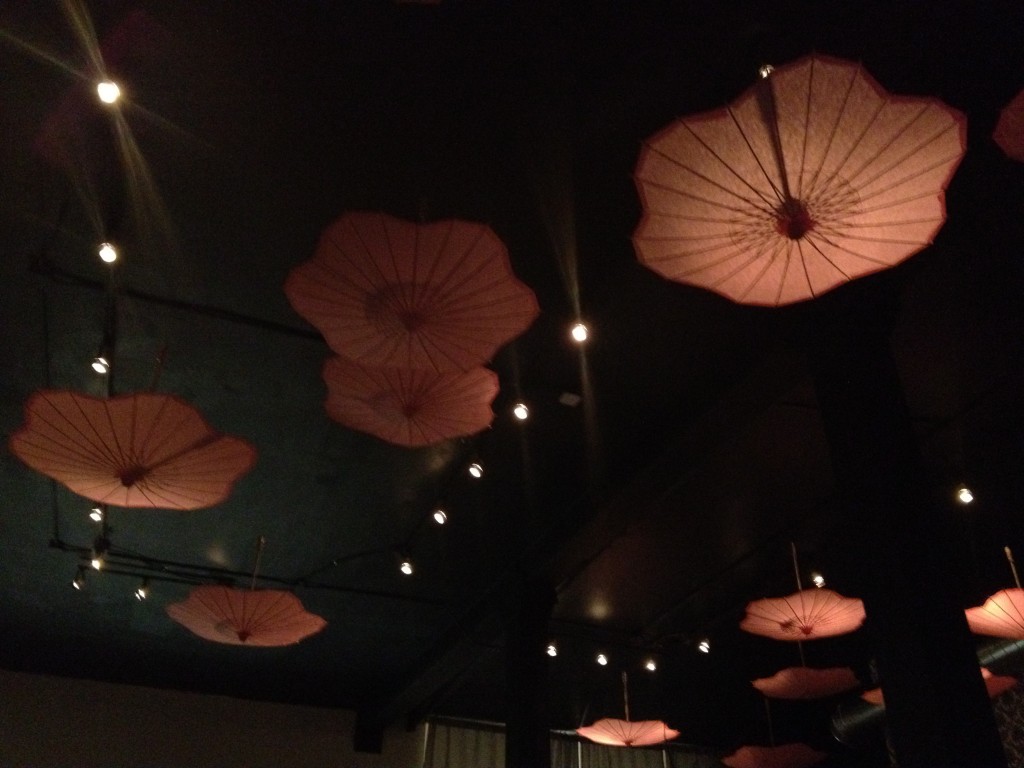 It's a new spot in downtown Portland that I walk by all the time on my lunch hour.  Only ordering off the food menu, I can't say much about the food.  We had the wontons, a meat skewer and crispy rolls.  Only $2 during happy hour and they were all great, but hardly a meal.  The place is packed at lunch and I hear it's just as packed at night.
I will go back though.  Cocktails that feature coconut cream and tapioca bubbles?  Yes, please!  Plus, all the yelp reviews say the banh mi and pho are excellent.
LUC LAC VIETNAMESE KITCHEN
Between 2nd & 3rd n SW Taylor
Monday- Saturday: Lunch 11-2, Happy Hour 4-7, Dinner 4-12pm (Friday and Saturday open until 4am!)
CLOSED SUNDAY