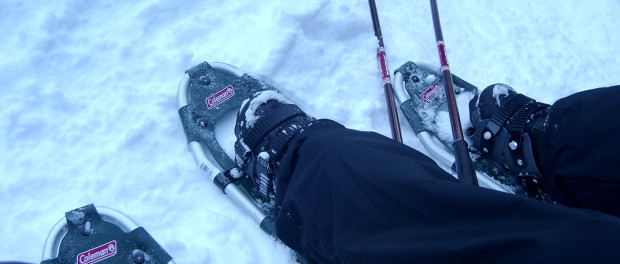 One of the best parts about snow is the way it muffles sound.  When a city is blanketed in snow, a lot of that droning sound of our mechanical lived seems to go away.  And when you are out in the wilderness, it's very close to silent.  A few weeks ago we took a day trip up to Mt. Hood to do a little snowshoeing at Mirror Lake.  And found some peace and quiet.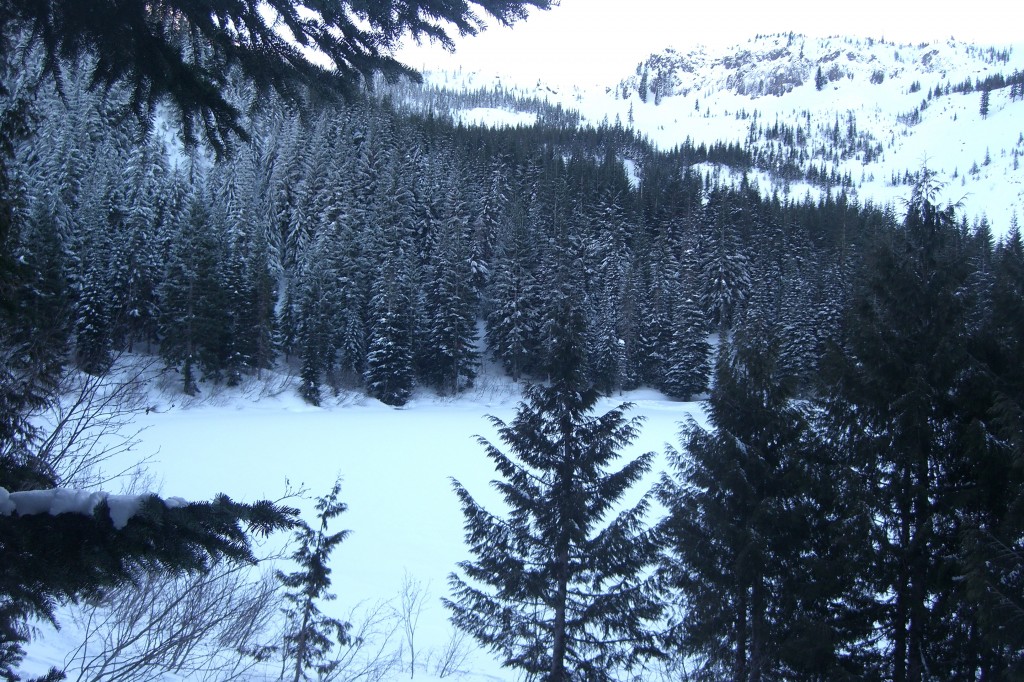 Mirror lake is a very popular summer time hike, that is sure to be packed as soon as the snow clears in the spring.  But in the winter, a smaller number of snowshoers take over.  The trailhead is right on the side of Highway 26 (Mt. Hood Highway), one mile before you get to Skibowl.  Just look for this nice little foot bridge.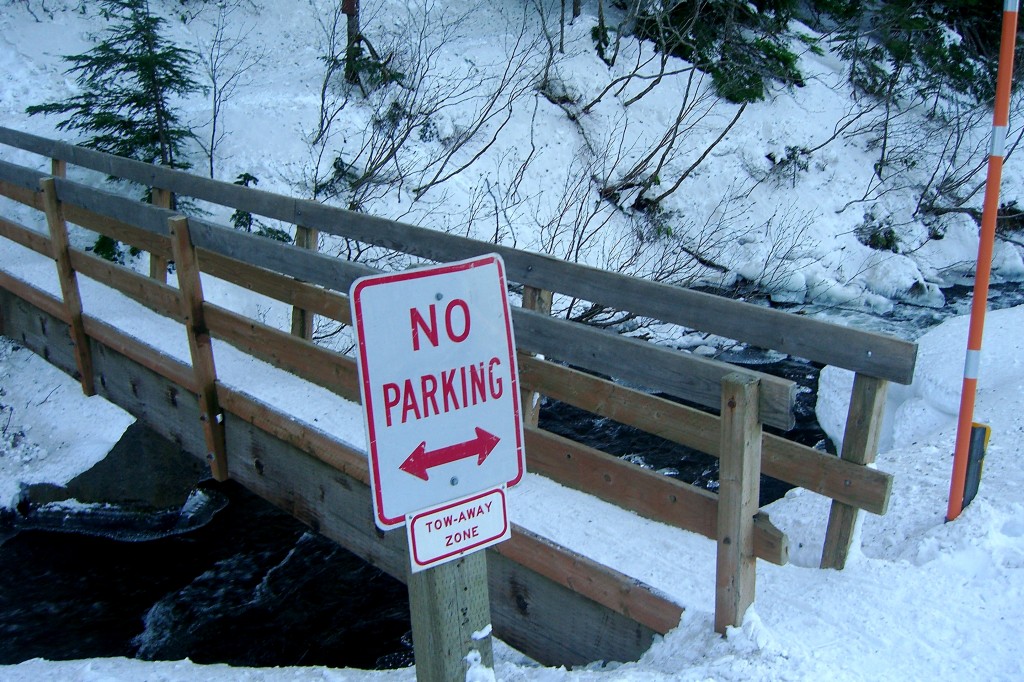 Even though you start along a busy highway, filled with gravel, studded tires and cars with chains, about 100 yards in, the snow takes over, and leaving you with only the muffled silence of the wilderness.  We were there a couple days after the last snowfall, so the trail was packed down and easy to follow.  If you are there during heavy snowfall, be careful to watch for trail markers and signs so you don't loose the trail.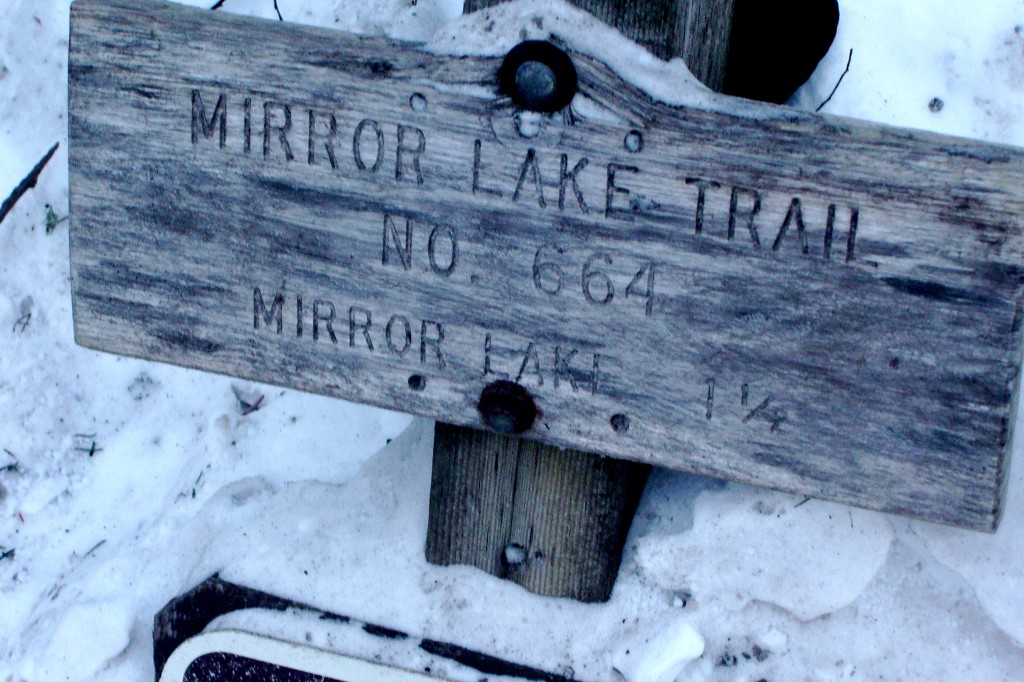 The lake is at the top of a hill about a mile and a half in.  The trail meanders through the snow then starts into switchbacks.  It was actually pretty challenging and we found ourselves over-heating in no time.  Working out in the snow it's always tough to know how many clothes to wear.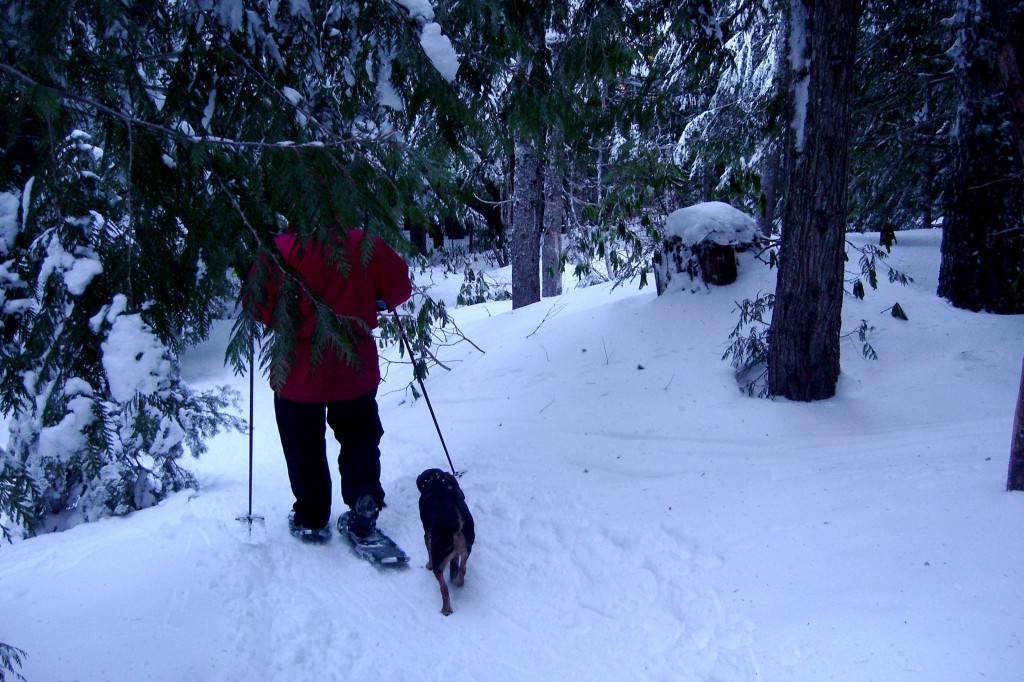 We had little Spike with us and he had a blast.  Technically you aren't supposed to have him off leash, but we let him run loose most of the day.  I think it helped him stay warm.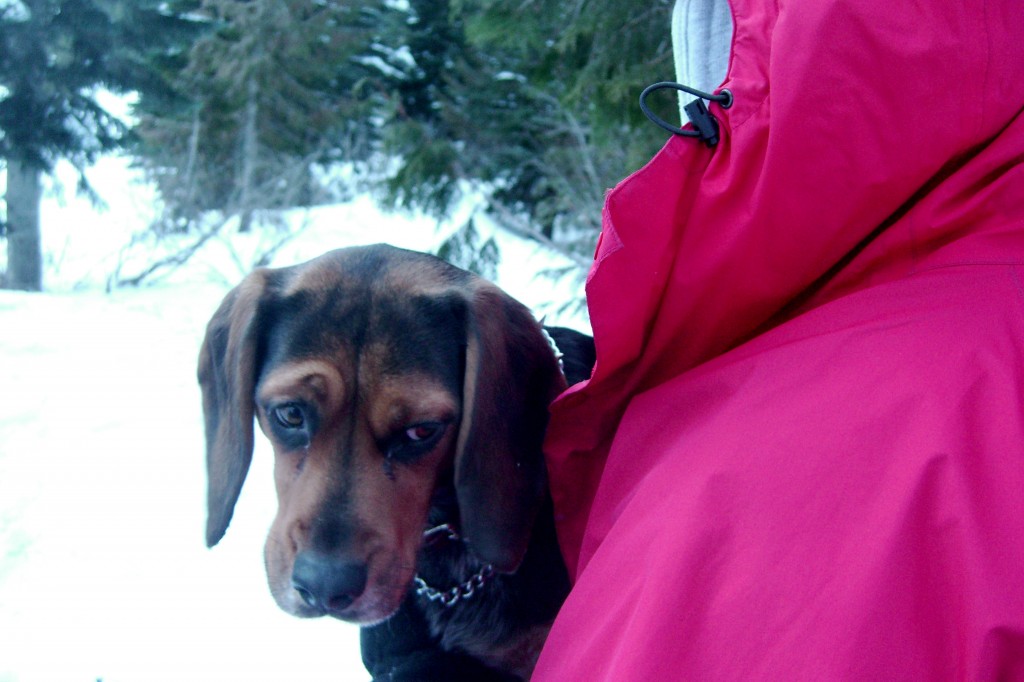 At the top, you can hike around the lake although we choose not to because Spike was getting cold and we were loosing light.  I really wish we had, because on the far side of the lake you can get an amazing view of Mt. Hood.
It took us about 2 hours to get to the top and far less to get back down but unfortunately, once you get to the highway, the terrible part of the hike begins.  The part I've been avoiding talking about because it really, really sucks.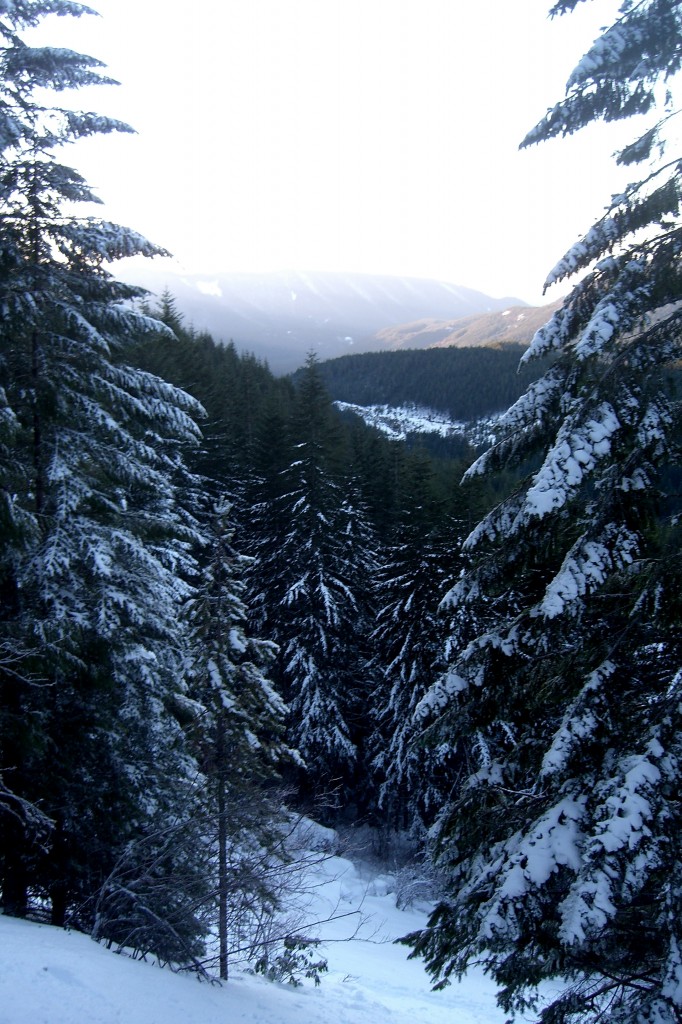 You see, the only place to park your car in the winter… is at Skibowl.  One mile away.  So in order to get to the trailhead you have to hike along the highway for an entire mile! And on the way back it's uphill.  It was really terrible.   All the zen-like quiet of the hike was wiped away by grinding tires, honking horns and the smell of diesel.
That said, it really is a beautiful and inexpensive way to spend an afternoon on the mountain.  If you don't have snowshoes, you can rent them in Government Camp for about $9 a day.  Much cheaper than downhill skiing, not as thrilling, but probably a better workout.